Had a long tiring day, but have an evening-party to attend?
Bad weather conditions, but it's your parlor day today?
---
Parlor at-home services are up and about! They ensure that you don't go through any struggle to get some pampering. All you have to do is download an app, and choose the service you want. It is that easy to get the best-in-class beauty professionals at your doorstep!
What Makes Parlor At Home Apps So Popular?
Conventional salon visit involved a lot of time and struggles earlier.
The battle with traffic and parking spaces

The long waiting game even with pre-book appointments

Unprofessional beauticians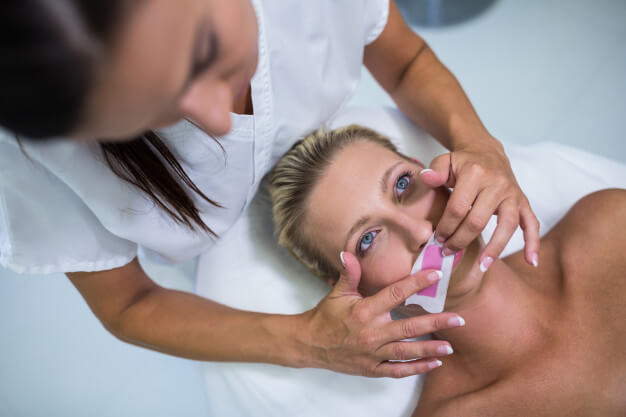 The inception of at-home beauty services changed the entire ball-game. The sheer idea has garnered huge popularity because the whole process is quick, convenient and less time-intensive. The beauty industry has never been short of customers. The interest is only picking up in this millennium.
The benefits are not just for the customers, but the professionals as well.
Freelancers do not have to suffer from the effects of 'idle time' during their productive working hours. They can get more bookings, and add a substantial amount to their income.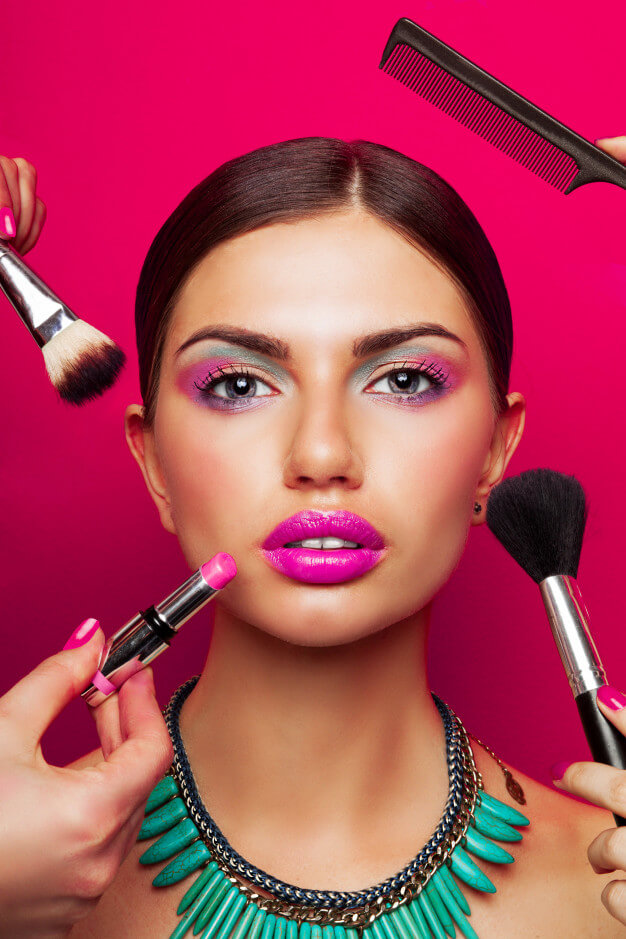 The Newfound On-Demand Business
Nearly 28% of beauty professionals and stylists work as independent contractors in the beauty industry in the US. It is worth approximately $46 billion. This industry presents an ideal environment for on-demand services to thrive. 
The situation is not very different in other parts of the world. Statistics show a major spike in the demand for parlor at home apps. The market expansion is 13% at a year-on-year rate.
Top Parlor At Home Apps
Many startups that have jumped on the bandwagon, the following have made it big.
Vyomo | Best Overall
Vyomo is one of India's largest home service apps. It allows you to order reliable home services. The parlor at home app offers easy and convenient services at home.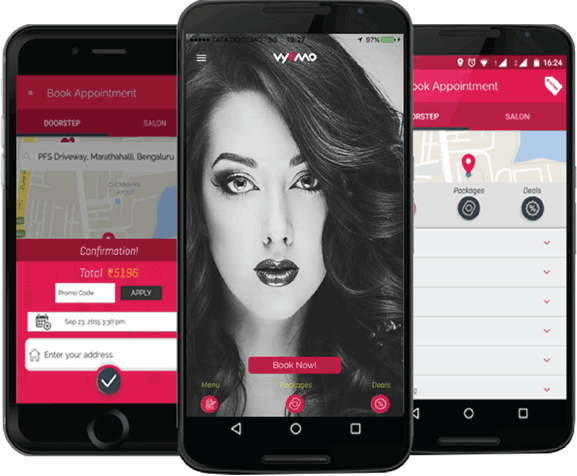 From professional beauticians and make-up artists, they are all just a click away. Their 'at home' beauty services bring high-end salon-like quality professionals and products right to your doorstep.
BeautyGlad | Premium Salon Service
BeautyGlad has been recognized as one of the supreme quality service providers in less than 1 year of its inception. It is a high technology-driven company that bridges the gap between professional beauty stylists and customers.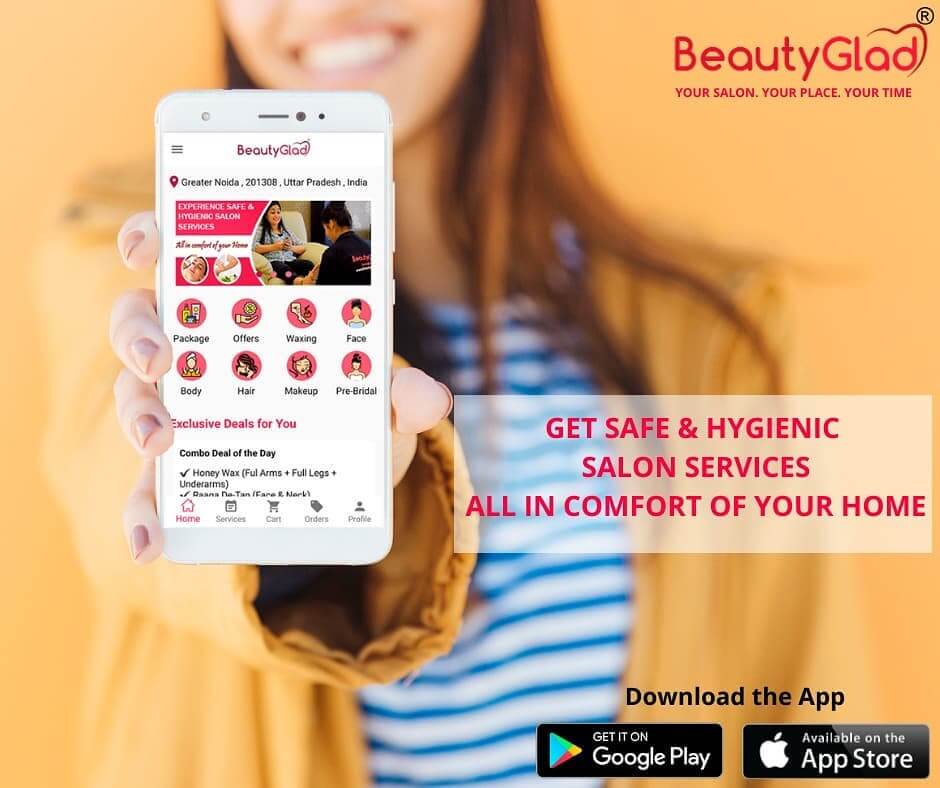 This parlor at home app only aims to provide unmatchable services and comfort to its customers.
Yes Madam | Unique Pricing 
It is one of the most popular web-based beauty and wellness service providers. Yes Madam offers a wide variety of beauty, skin, hair, and spa services.
This parlor at home app has forayed into the technology-driven asset-light franchise model. It intends to serve 100 million customers daily and scale up its presence in over 300 cities.
How Can An App Galvanize This Business?
The industry is seeing a fierce competition already. With new startups springing up every day, the competition will only get fiercer. To stand out of the crowd, you need to develop a functional, easy to use, and technologically advanced mobile app. This will allow you to draw your target audience towards your business at a rapid rate.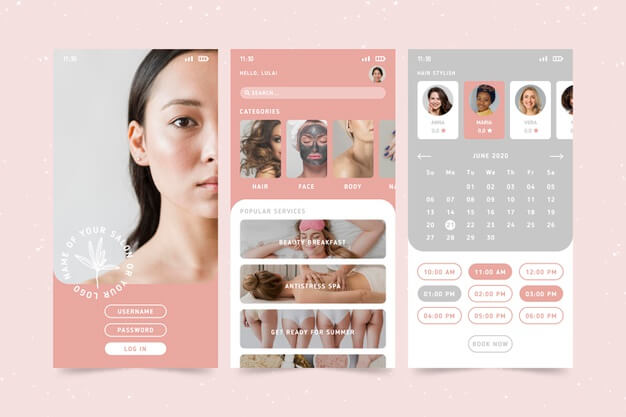 The success or failure of an on-demand service like such depends on the effectiveness, problem-solving abilities, user-friendliness and attractiveness of an app.
Want To Build An Parlor At Home App?
When you decide to make a popular on-demand service instantly accessible for anyone, you can expect to achieve positive results. The massive valuation of this industry only suggests there is an ample room for beauty providers to co-exist and be successful.
---