Several Chinese startup platforms have gone big in recent times, recording tremendous year-on-year growth, and influx of millions of active users.
While Alibaba is the greatest example, another company, Pinduoduo, has been making waves in the Dragon nation, amassing the largest number of active users. Social commerce and affiliate marketing fits into the Pinduoduo business model.
Pinduoduo earns money from several online marketing services, transaction services, and merchandise sales. The company functions as per the marketplace business model. What this business model is, it matches buyers with suppliers. The suppliers are the merchants on its platform. It then earns revenue for fostering those transactions.
Though the agriculture-based e-commerce platform is yet to bag its place outside China, the US has already listed Pinduoduo on its stock exchange.
Over the years, Pinduoduo has registered a staggering growth, which, some suggest, may be even faster than its established counterparts, such as Alibaba and JD. 

About Pinduoduo Business Model
In 2015, Chinese businessman, and philanthropist, Colin Huang (Huang Zheng), established Pinduoduo, an agriculture e-commerce marketplace, to help farmers sell fresh produce without mediators. With the pandemic and subsequent lockdowns, fresh produce, which was earlier not in demand as much as electronics, or clothing, witnessed a considerable spike.
With 788.4 million active users, Pinduoduo is currently the most sought-after Chinese e-commerce platform, surpassing even Alibaba, with 779 million active users.
The Pinduoduo Business Model
Pinduoduo business model appeals to its users through its group buying function, where hundreds of users can bid, and buy items at low prices.
However, group buying requires a minimum number of users to complete the transaction. Also, if the item purchased through group buy does not meet this requirement within 24 hours, the order gets cancelled.
Besides the group buy model, users can also buy items directly at the indicated prices.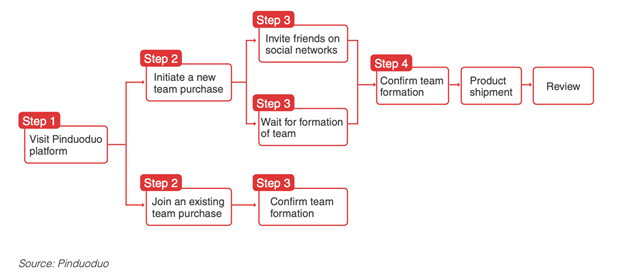 The Pinduoduo business model relies on three distinct revenue streams.
    Online Marketing Services
A significant portion of Pinduoduo's revenue comes from the online marketing services. These services allow users to bid for keywords that match the product listings appearing in search results.
Search engines, such as Google, then place relevant ads on the company's platform via banners, links, and logos through an online bidding system that determines their placement and prices.
Besides this, Pinduoduo also lets users discover new products on its platform by putting them on the first page or feed. The firm has put together several algorithms that allow it to learn about its users.
The users browsing history is utilised to fathom their purchase experience and recommend relevant products based on their preferences.
So, in this way, the company achieves higher conversion rates, and sales, through its dedicated e-commerce platform.
    Transaction Services
Besides generating revenue through paid advertising, Pinduoduo also charges users a commission or fee for every item they purchase through its platform.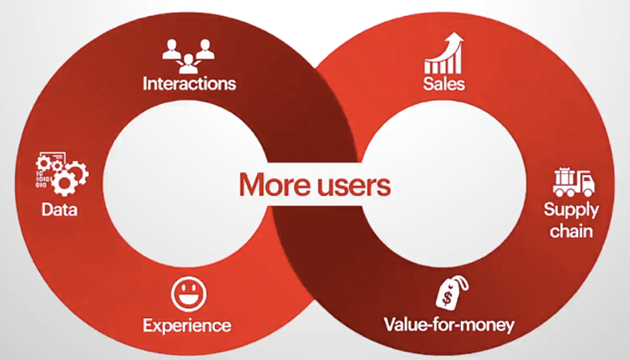 The transaction fees for such purchases are significantly lower than most other e-commerce platforms, including JD, and Taobao, owing to the overwhelming number of transactions occurring through group buying.
For the Pinduoduo business model each buyer receives a commission when they purchase items off the platform, the company generates significant revenue through this model.
Furthermore, the upcoming e-commerce platform also lets its users play games and get discounts on different products. These games contain ads and Pinduoduo makes money each time users click on them.
Likewise, the online platform also relies on another transaction-based system to make money. In this system, Pinduoduo lets users buy items on its platform through dedicated wallets.
The platform generates revenue each time users pay for products using the dedicated wallet.
    Merchandise Sales
Besides online marketing services and commission-based transactions, Pinduoduo also depends on its merchandise sales revenue model to make money. For this, the company uses another platform called Duo Duo Grocery, to sell fresh produce.
Duo-Duo Grocery connects its users to more than 16 million farmers from countries like Australia, Germany, and China.
These countries have small-scale farms, and Pinduoduo invests a significant amount from its cash balances into its Duo Duo Grocery platform. In doing so, the e-commerce company enables farmers to buy sophisticated equipment and yield better crops.
Moreover, the platform also lets farmers promote their produce via live streaming solutions.
The e-commerce player also provides training to both new and established farmers on its platform, allowing them to reap greater benefits.
    Funding and Valuation
According to Crunchbase, the Chinese agriculture-based e-commerce marketplace, Pinduoduo business model has raised $3.8 billion across six equity and debt funding rounds.
Several notable players participated in the company's growth, including Sequoia Capital China, Tencent, Cathay Innovation, and Hillhouse Capital Group.
In July 2018, Pinduoduo raised another $1.6 billion when it went public. The platform, currently valued at $115 billion, is working hard to help farmers secure their future. 
Conclusion: Pinduoduo Business Model
The Pinduoduo business model adopts several strategies that enable the platform to make lots of money and achieve high conversion rates.
However, the booming e-commerce platform makes the most money out of its group buying model that allows users to buy in groups of hundreds or even thousands.
Pinduoduo's group buying business model is the most successful, primarily because it works alongside the transaction model, allowing the company to generate significant commission-based revenue.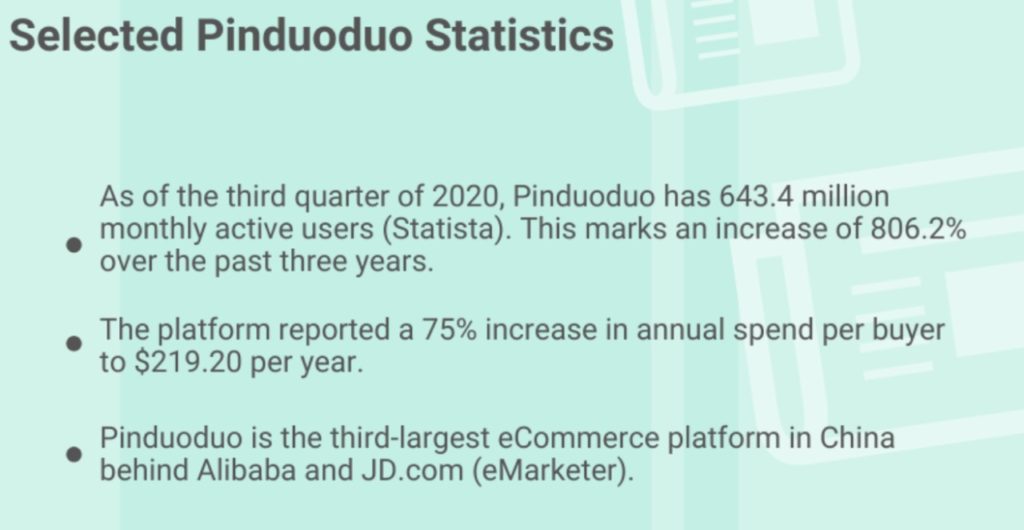 Pinduoduo has almost raised $3.8 billion over six rounds of debt and equity funding.
Prominent investors include Cathay Innovation, Sequoia Capital China, Hillhouse Capital Group, Tencent, and several others.
Pinduoduo went public in July 2018. During that time it was able to raise $1.5 billion. Pinduoduo's business was valued at $24 billion after that. Now its valuation has risen to $115 billion.
During 2020 fiscal year, Pinduoduo recorded literally $9.1 billion in revenue which is 96% up from the previous year.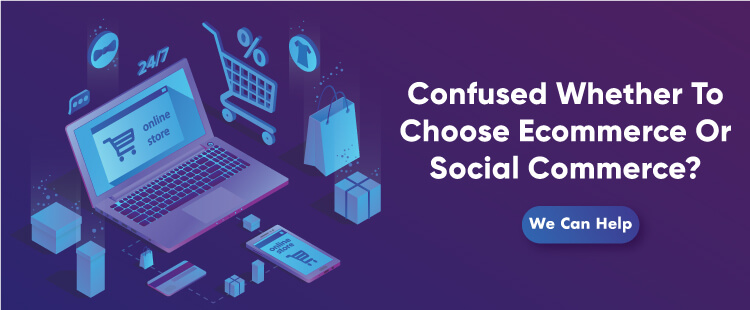 With an Engineering degree and a Diploma in Management under my belt, I worked for 16+ years in the automobile industry with various manufacturers in various capacities. But my passion for writing was overwhelming, hence I turned that into a career. I have been writing for more than 10+ years on various domains including the IT industry. I am sure you will find the 200+ published blogs of mine in here informative, exhaustive and interesting.