Nothing says "I love you," "I'm sorry," or "Let's be friends," better than a pizza.
An easy group dinner or a tasty midnight snack, pizza has become a staple food in the entire world.
A study reveals that Americans love pizza so much that they eat 100 acres of pizza a day. That is approximately 350 slices of pizza per second! It is commendable to see Italian flatbread become an American sensation.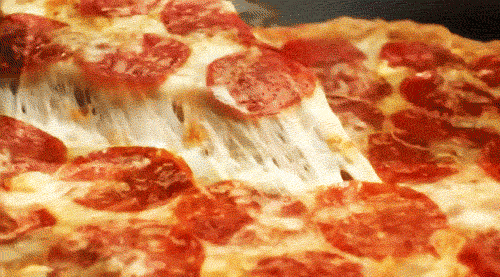 Pizza became so popular in the US, because of the sheer number of Italian immigrants. With them, they brought their taste buds and pizza-making skills.
Italians made up 4 million of the 20 million immigrants who came to the U.S. between 1880 and 1920 
Pizza Delivery Procedures Have Paced Up Real Quick
With pizza sales expected to rise over 10% in the next five years in North America, technology will be at the forefront of how and in what way pizza chains will continue to compete for a share of $45 billion in annual U.S. sales. According to Forbes, compared to phone and counter orders, which cost about a dollar's worth of time, digital ordering costs about 25 cents of an employee's time.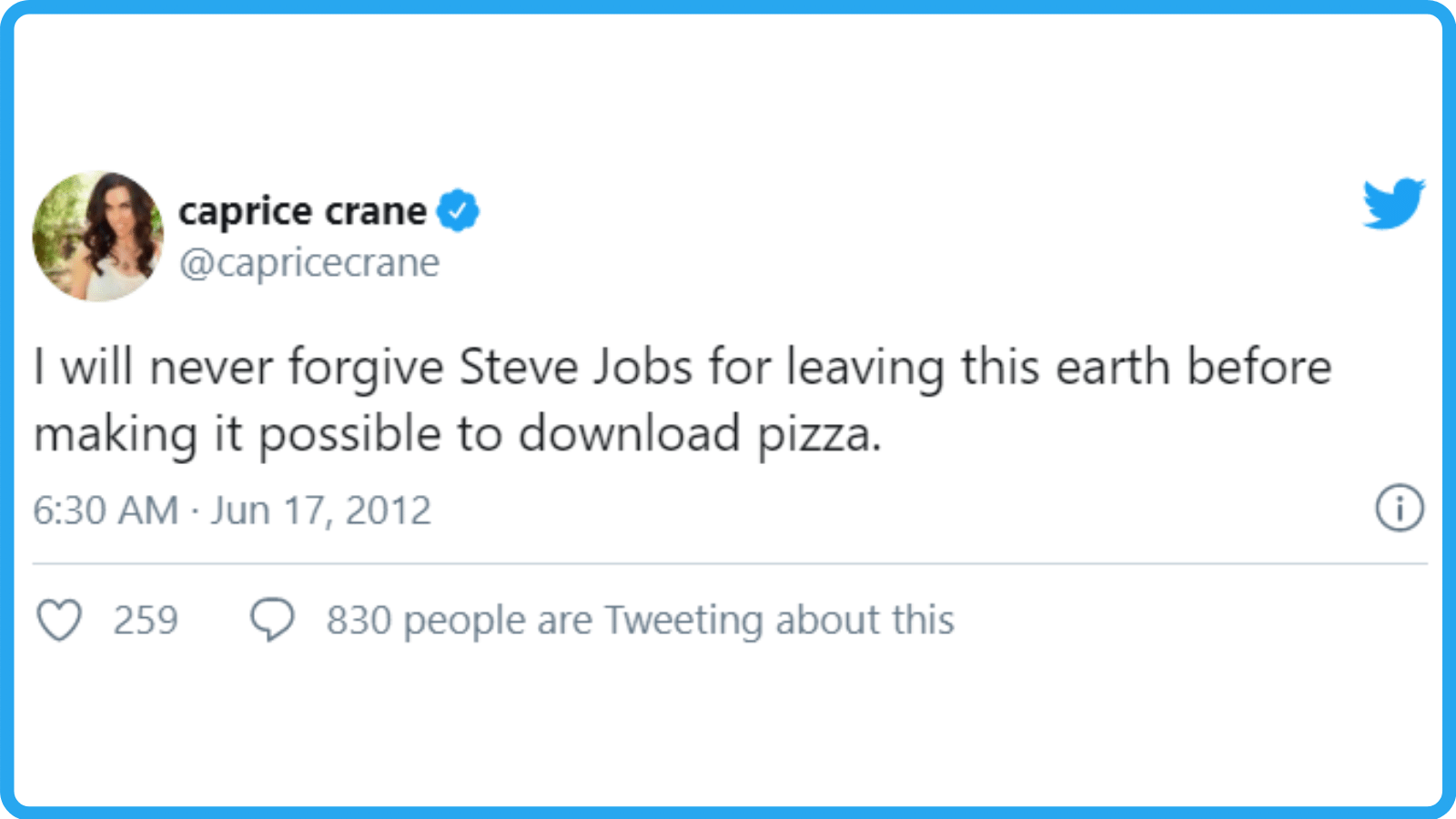 🍕Take A Look At The Best Pizza Delivery Apps
Papa John's
Papa John's has historically been a first-mover in pizza delivery technology. The pizza delivery app's Apple TV ordering app is the only differentiating feature that made it superior to all its competitors.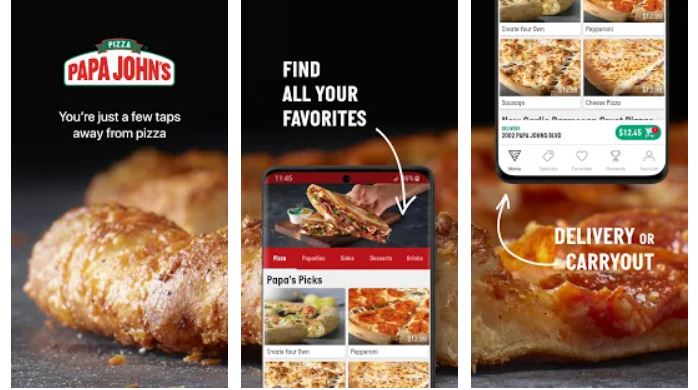 Users receive an exclusive 25% discount with each order and can watch videos of Papa John's pizza being prepared while they wait for their order.
Slice
Slice is a third-party delivery service that partners with small, independent pizzerias that are behind the technology curve in 2,800 U.S. cities.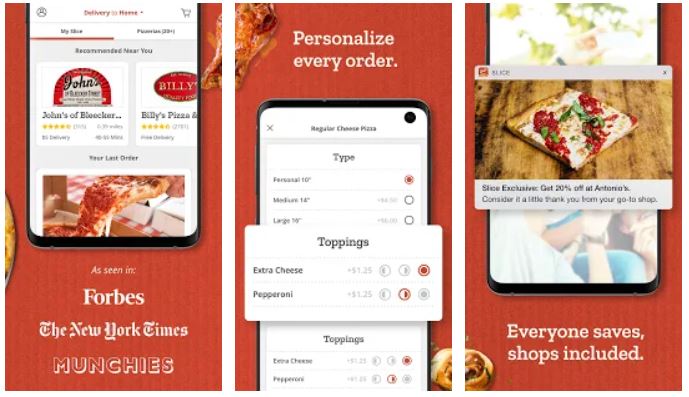 This pizza delivery app is clear and easy to navigate.  It allows first-time users to quickly set up an account and place their order in two easy steps. Speed is what consumers want most from their pizza ordering experience, especially when it's from a small chain they're unfamiliar with.
Yelp
With Yelp you can find great pizza places, all reviewed by other users. It is one of the biggest companies dedicated to helping users discover new places to eat.
Discovering pizza with Yelp is an eye-pleasing experience, as the app introduced several material design elements and has a very smooth UI.
Pizza is like the entire food pyramid

Best Marketing Ideas For Pizza Delivery Business
Attract new customers. Engage existing customers. Convert online visitors to guests. 
Offer professional food visuals. Great pictures resonate with customers.
Offer group combo packages. Combo deals make the customer feel like they are getting a great deal which can turn into bulk sales.
Offer effective coupon offers. It has been a proven way to increase customer loyalty. 
Offer engagement on mobile channels. An app and website can be very helpful.
Offer support to local fundraisers and sponsorships. Word of mouth marketing is very effective. 
Why Is Launching A Pizza Delivery App Beneficial?
People are more inclined towards mobile app services, and the reasons are not unknown.
Easy accessibility, convenience and the fact that it saves time are a few of the many reasons why entrepreneurs and pizza store owners must consider developing an app.
An app is the best way to attract more customers and retain their loyalty. This further helps in generating bigger profits.
It doesn't end there! Advertising and marketing a brand becomes way easier when the services go digital or online. 
Key Features Required For Pizza Delivery App Development
Here's a list of important app features required to make your delivery service even better!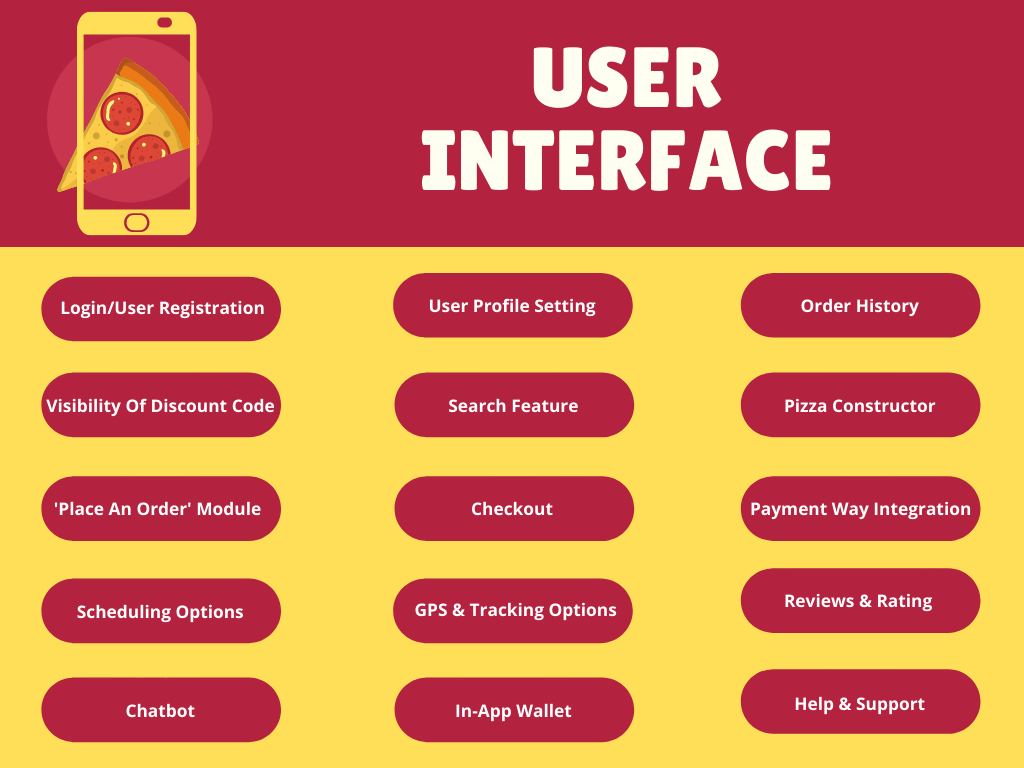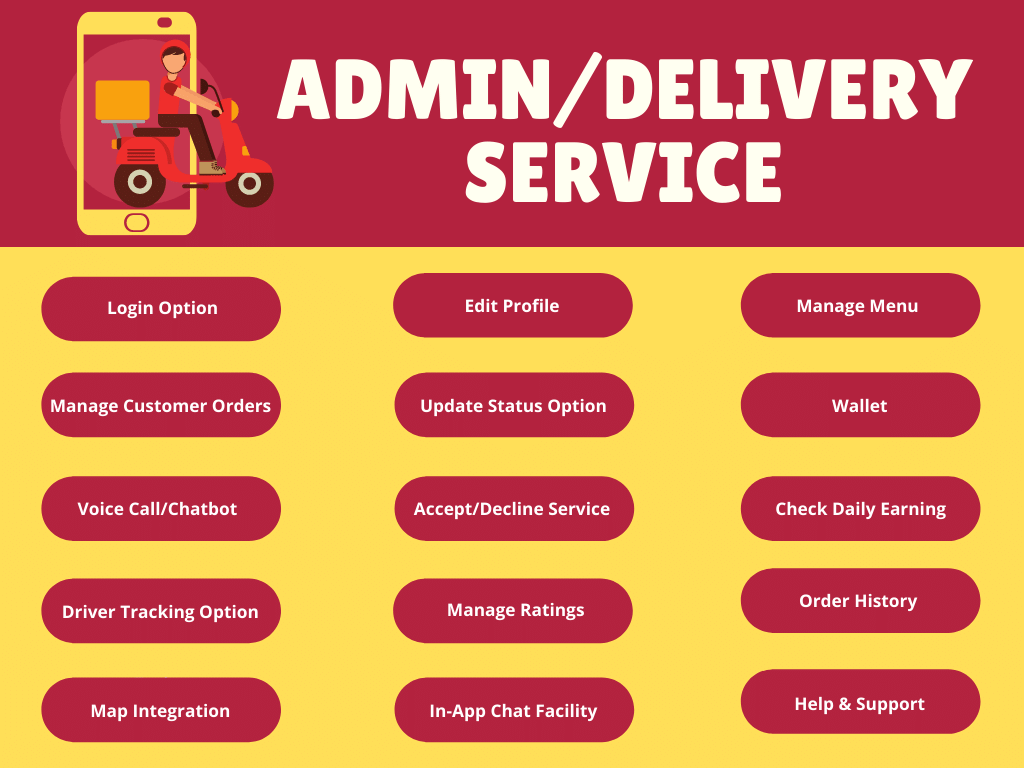 The App That Gives Back To Mom-And-Pop Pizzerias 👇 Watch Slice In Action
Build Your Own App Today!
Well, pizza is the new sensation among all age groups. That is why building an on-demand pizza delivery app can prove to be highly profitable in your entrepreneurial journey.
Besides, this is just the app everybody would want to have on their smartphones!
---