Millions of teenagers seeking their 15 seconds of fame are flocking to TikTok.
TikTok is a video-sharing app that allows users to upload brief clips (up to 15 seconds) set to music, often with the creator lip-syncing along.
TikTok features videos can then be enhanced by a range of editing features, such as Snapchat like augmented-reality filters and the option to speed up and slow down the footage.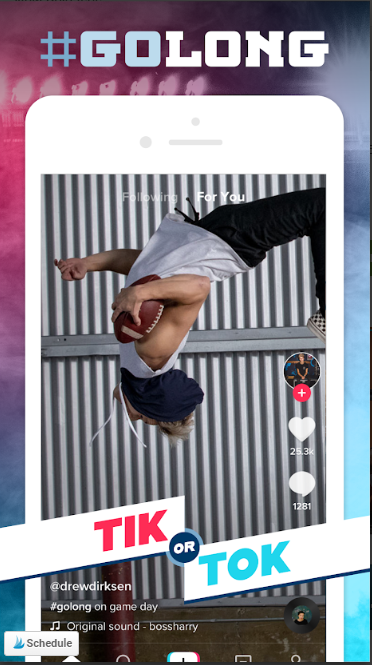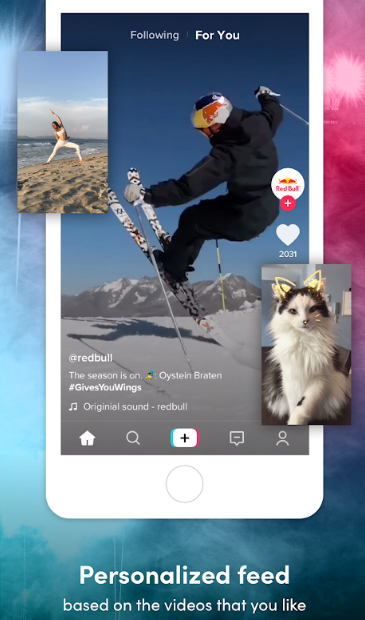 There is also scope for collaboration between users, you can do joint videos on a split screen.
Some creators have tens of millions of followers.
Beats Facebook hands down
It has more than 500 ­million users worldwide and is currently the 6th most popular mobile app in the charts, ahead of Instagram and Snapchat. In September 2018, more people installed it than the Facebook app.
As floods of new users join TikTok features, the app has also flirted with passing some of the leading social apps in the App Store's Top Charts.
At other times it's gotten as high as No. 3 in the Overall Free Apps Top Chart, according to App Annie data.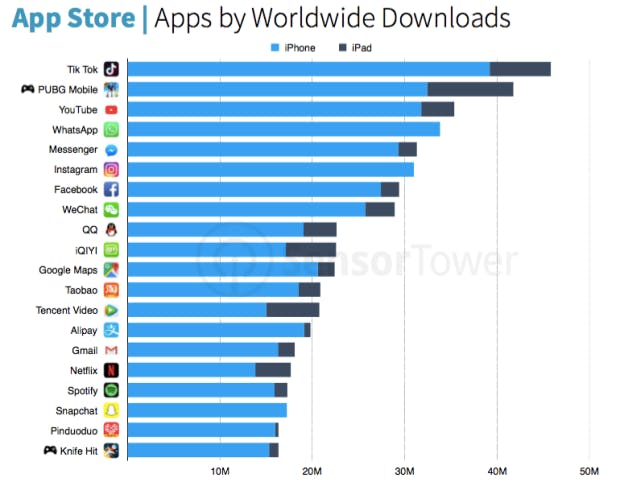 According to data from app intelligence firm Sensor Tower, TikTok's  installs were higher than those of Facebook, Instagram, Snapchat and YouTube in the U.S. in October 2018.
It surpassed the four other apps in terms of daily downloads on September 29, with 29.7% of the downloads from this cohort of apps, the firm says.
In view of the #deletetiktok controversy, entrepreneurs, startups or businesses can take it upon themselves to build a TikTok clone app with powerful features from TikTok – Its a product called Dubly.
Why is TikTok Features so popular?
In 2017, Chinese company ByteDance, the world's most valuable start-up at $75 billion, bought Musical.ly, the music video-sharing app, for $1bn, merged it with an existing video app, and relaunched it as TikTok.
Lip-syncing videos account for much of TikTok's output, but there are also videos of people dancing, performing comedy, cooking and doing magic tricks.
Compilations like the user changing clothes instantly to synchronized dance routines are a growing hit. Challenges such as #eatonthebeat, where users have to eat in time to the beat of a song, are popular.
Teens enjoy competing in the different challenges which can be entered via the trending hashtags on the app. The app has a very dedicated, young community of users. 
For many of these users, gaining likes, followers and getting their videos featured on the app are important priorities.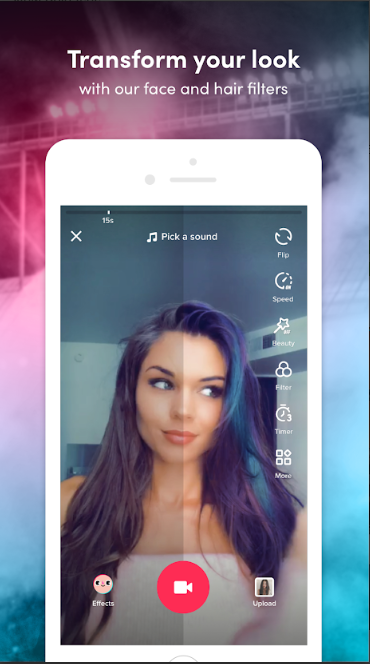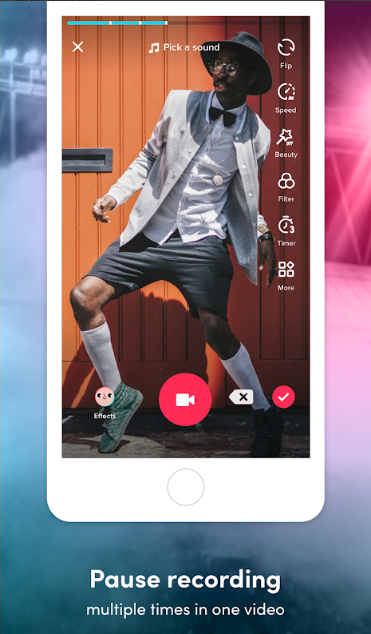 Shining Tik Tok features
Super simple, friendly look
The app starts directly into the feed and goes straight to a very popular video. The next few videos happen to be new and hugely popular.
This ensures that the first minute returning to the app is nothing but entertaining.
Be generous with your 'HEARTS'
Giving a 'Heart' is like putting a 'Like'. A counter maintains the total number of hearts a profile has gathered overall. This gives the creators another metric to chase.
One outstanding video could shoot-up the popularity immensely.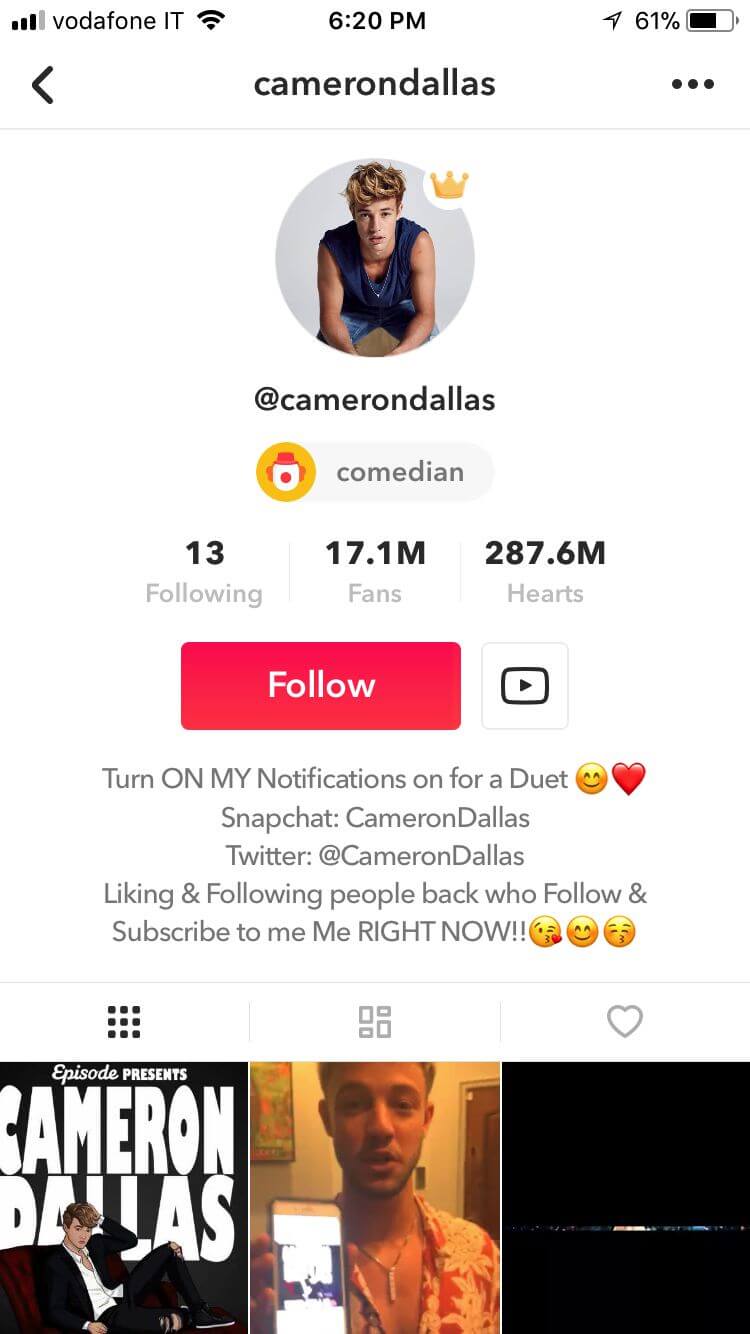 The innovative "Original Sound".
This is a very interesting feature where every sound that gets uploaded to the network (for the first time) is designated the 'Original Sound' and is tagged to the Tik Tok id of the user who uploaded it in the first place.
If you are watching a video with a sound e.g. 7 rings by Ariana Grande. You can click the 'Original Sound' icon to see all the videos that have been made based on that sound. And it goes all the way down and see the user who uploaded the sound in the first place.
Hashtags
Hastags always seem to be new and trending. These are often seeded by Tik Tok itself. Many challenges are thrown each day so that users can get as creative as possible.
Content stays fresh and relevant.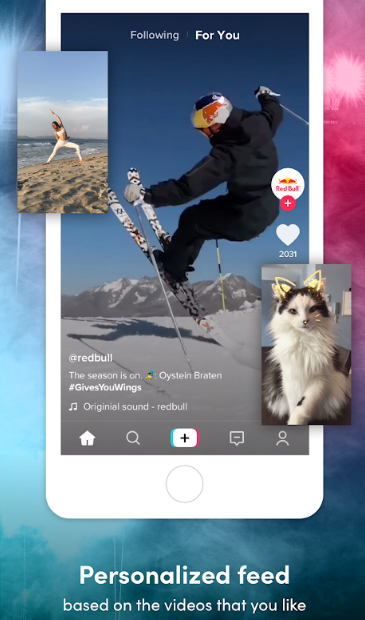 Tools for expression
The tools available to showcase creativity are top notch. It has all the filters and the AR effects that have become omnipresent now.
What sets it apart is that a creator can make quick cuts, edit, slow down speed and much more.
What you see below is a technique called transitions.
Remarkable 'Duets'
Tik Tok's differentiating social feature is an outstanding one – Duets and the hashtag #Duetwithme.
It starts when a creator records a lip-sync video of herself to a particular dialogue. Then other users scanning the very popular #Duetwithme hashtag see this and attempt to put their own spin on it.
Now you can dance with a pal or show someone else mirroring your original dance.
Users of the app can feel close to their favorite stars by recording a duet with them.
Symbiotic relationship with other networks
Its interesting to know that Tik Tok allows a user to share their Instagram/YouTube profiles. There's a reason behind this. It knows that its users must already be active on other social media platforms. So why not give them a way to increase their Instagram followers and vice versa?
In this way its a win-win for all.
Famed musers
Users who are able to gain hundreds of views/likes are called 'muser'. Much like YouTube and Instagram, Tik Tok has its own ecosystem of stars, some of whom have followings of millions of fans.
Some of them include Baby Ariel, Jacob Sartorius, Loren Gray, twins Lisa and Lena (twins are big on TikTok), and Mackenzie Ziegler (younger sister of Sia's favorite young collaborator Maddie), among others.
Money to be made from TikTok
Music labels can make money when popular videos lead to increased sales and streams. Brands can make money through partnerships with the app.
Fans or followers can purchase monetary gifts of anywhere from 5 cents to $50 with a percentage of the revenue also going to the app itself and the distributor, like Apple or Google.
Companies or businesses could still benefit from this app in the future. As with other influencers like from Instagram or YouTube, companies could surely cooperate with a so-called muser.
---
Launch your social video dubbing like Tik Tok clone TikTok Clone with Dub.ly | Dubly