Running a B2B business is difficult for even the most experienced CEO. From attracting new business, to finances and hiring, there are a lot of things that can be problematic over the course of a day. If you're running from meeting to meeting, it can be nearly impossible to keep track of everything that is going on with your business in a structured and efficient manner.
---
We bring you some tools to help small businesses stay on task and productive.
How can apps help your business?
Apps allow you to manage tasks like updating your accounting from multiple devices or tracking inventory as it ships. From project management apps that allow a remote team of employees to work without an office to productivity apps that keep you on task, business apps can improve your efficiency while reducing your expenses.
Best Business & Organization Apps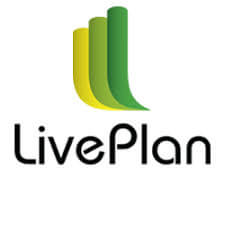 #LivePlan Simplifies business planning, budgeting, forecasting, and performance tracking.
Set business goals, compare performance to industry benchmarks
See key numbers in an easy-to-use dashboard so you know exactly what's going on in your business. 
#CamScanner Turns your smartphone camera into a scanner, creating PDF or JPG files that you can save, email or print wirelessly.
App removes background of scanned docs with finesse, adjusts the angle and tilt, fixes issues with brightness or color
Creates a high-resolution final document.
#TripIt consolidates your travel information, regardless of where you bought tickets, rented your car or booked hotel rooms.
When you receive travel confirmation emails, you can forward them to TripIt to create a custom itinerary for each trip.
Allows you to view departure times, get directions, receive travel alerts, and check delays or weather reports.
# Proven – When you hire new employees, Proven streamlines the process of creating and sharing job ads.
Post directly from sites like ZipRecruiter, Glassdoor and Monster.
Collect the applications you receive in one place and respond directly to candidates through the app.
# Moment – Tracks your phone usage and gives you a clear snapshot of how you are actually spending your day.
Also help manage time spent on your phone by setting daily limits and sending you notifications when you go over them.
# Hootsuite – Keep track of your social media marketing.
Compatible with over 35 different social media platforms.
Allows you to schedule hundreds of posts at once.
Extensive analytics and monitoring options to track the effectiveness of your campaigns.
# Goods Order Inventory – Helps you keep track of your physical inventory stock, along with sales, invoices, payments, locations, suppliers, clients, balance sheets and shipments.
Includes a barcode scanner and multiple reporting options.
Integrates with a variety of accounting applications, and sales platforms such as eBay and Amazon.
# Gusto HR services tool is designed to simplify the complex and tedious processes involving payroll, benefits, and HR.
Solid set of payroll features, coupled with an unusually well-designed user interface, and innovation and automation functionalities that impress even experts.
Best Team Management Apps
# Slack – Helps employees communicate more efficiently and effectively.
Instant messenger for business reduces the need for back-and-forth emails or long informational meetings.
Create multiple message channels within it for individual products, topics, events or projects. Add relevant employees to each.
# GoToMeeting – Provides a single hub that connects users from their phone or computer for conference calls with employees or clients.
Includes screen sharing as well as an audio and video connection.
Record calls for later playback.
Sync with your calendar, so you can schedule meetings in advance or create regular team appointments.
# Asana – Project management app, provides a platform for teams to collaborate, communicate and stick to a schedule.
Allows you to create tasks and projects, monitor progress, share notes, upload files, and communicate directly with team members and employees.
Integrates with Google Drive and Dropbox for file sharing.
# LastPass Authenticator – Increases your web security as part of the login process.
Creates a two-step verification process.
Once you enter login information, you use the app on your phone to verify your identity with a temporary six-digit code.
#Wunderlist – Gets you organised with a simple and effective to-do list app for business.
Create and manage multiple lists in a single place, then share with others on your team.
Can also break list items down into smaller tasks for more complicated to-dos.
Set reminders and deadlines.
Best Business Expense Apps

#Expensify – Allows you to keep track of costs and process reimbursements without worrying about paper receipts.
Link the app directly to a credit or debit account.
Automatically tracks charges and places them on an expense report.
Can use your phone's camera to take pictures of receipts, and Expensify will extract and upload the relevant information.

#QuickBooks – Easiest accounting apps to use.
Covers profit analysis, tax reporting, inventory management.
Connects to your bank account. Integrates with many other payroll, inventory, POS, and business expense apps to streamline your workflow.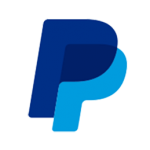 #PayPal Here – PayPal's point-of-sale app.
Turns your phone into a mobile register while staying connected to your PayPal account.
First mobile card reader is free. You can pay an additional fee for extra readers or chip readers. The chip reader accepts contact-less payments such as Apple Pay.
How to Start a Business App?
Apps play a super important role in your business by connecting you to customers.
If an app would improve your customer onboarding and retention, it may be worth investing the time and money to create one.
Steps:
Create a detailed plan and strategy for how your app will serve your business and customers.
Research other apps that you want to emulate or replace, especially those your competitors use.
Hire a designer, a writer to ensure that any text content in your app is professional-looking and easy to understand.
Create wireframes or mock-ups that map the different screens of your app to plan out the user experience.
Write, construct, and code your app with the help of your designer and writer.
Test the app.
Release the app.
Market your app.
Take their feedback and make changes if necessary.
---