It can be difficult and demanding at the same time to come up with small business ideas in Denmark to start and to decide what kind of businesses to start. On the other hand, we will walk you through a list of possible profitable business ideas in Denmark and provide you with an overview of what to anticipate as you begin your adventure.
How challenging would it be to launch a business in Denmark?
The process of launching a new company in Denmark is straightforward. This is supported by the "Ease of Doing Business" index published by the World Bank, which identifies Denmark as one of the nations in which it is relatively straightforward to launch a new company.
This convenience is the result of a number of factors, including fewer limitations placed on enterprises, a more hospitable atmosphere, a thriving economy, and many others.
Is it recommended to do business in Denmark?
Denmark is an excellent location for conducting business. In addition to this, it is one of the richest nations and provides a comprehensive social welfare system for its people. The country is also built to be attractive to foreign investors and businesses. This is a major selling point. Professionals in a wide range of professions are available around the country. There are fewer rules in place that can be used to restrict the activities of legitimate firms, resulting in a more flexible labor market.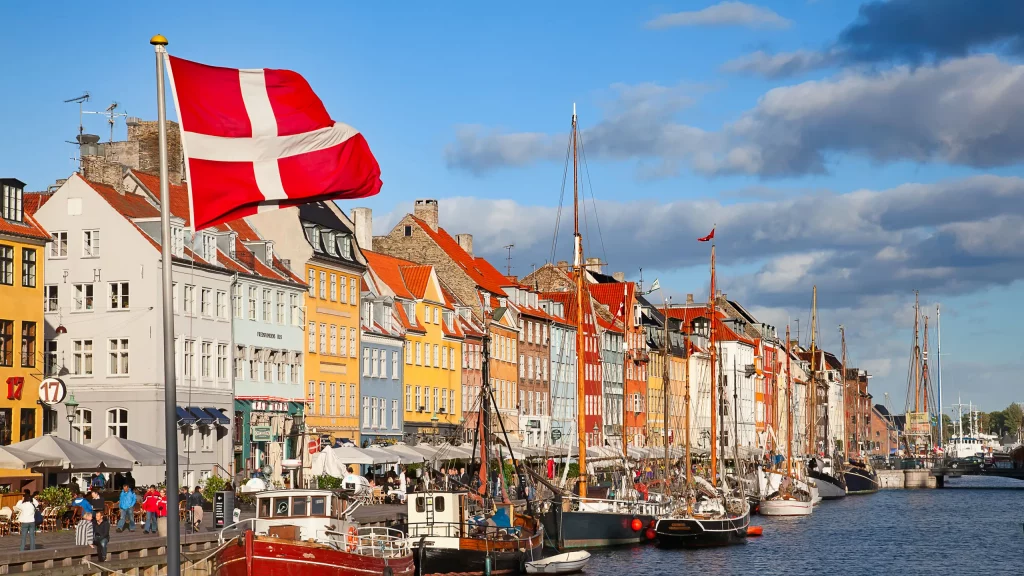 Businesses are able to prosper thanks to the availability of modern amenities such as clean water, electricity, and good roads, amongst other things. In general, doing business in Denmark is a wise decision for any company.
The Top Profitable business ideas in Denmark
FinTech Business
Fintech is an acronym for Financial Technology. The provision of financial services is accomplished by the application of relevant technological means. Due to Denmark's inventive and technology-driven economy, financial technology is a valuable tech business prospect that would succeed.
Fintech refers to any method that automates payment via the use of technology. It involves a variety of different financial transactions, including mobile banking, peer-to-peer payment systems, cryptocurrencies, and so on.
Development of mobile applications
The building of mobile applications for mobile devices is a part of mobile application development. Today, it's among the highly sought-after and profitable business ideas in Denmark that offers a wide range of advantages to its customers.
There are many different mobile applications, some of which include education, budgeting, mobile notepads, mobile banking apps, and so on.
The following are the procedures that need to be taken in order to get your mobile application development firm off the ground in Denmark:
Choosing a major platform is the most important step. There are a variety of platforms available for the development of mobile applications, including Android, iOS, Windows, and others

Acquire valuable skills relevant to the field

Master coding skills

Get better at what you do

Your mobile app development business is now ready
Web Development Company
Individuals, companies, and non-profit organizations can all benefit from website development services. A company's website has become its most effective marketing tool in the digital age. And each and every company is excited to take advantage of this opportunity.
Therefore, if you establish website design business ideas in Denmark, you will be able to draw in a large number of companies. Additionally, they are ready and eager to compensate you handsomely for your services in terms of website development and design. Having the ability to work from anywhere in the country while also making a lot of money is a huge benefit of this company model.
E-commerce
The concept of conducting business online is not brand new. In the wake of the pandemic of 2020, individuals have not only increased their reliance on online shopping, but they have become completely reliant on it.
E-commerce is experiencing phenomenal growth in Denmark, making it a fantastic industry in which to start a technology-based business. Amazon, Ali Baba, and Jumia are just a few examples of successful enterprises operating in the e-commerce space today.
Marketing and advertising Business
The goal of an advertising firm is to raise public knowledge about a company or brand in an attempt to attract new consumers, investors, and the like. Therefore, you can start your own advertising agency business if you have a degree in advertising or the skills necessary to advertise both traditionally and over the internet.
The majority of businesses have the goal of expanding their brand awareness. On the other hand, they may not have the financial resources necessary to hire an in-house advertising specialist. As a result, you can provide assistance by functioning as a creative advertising company. 
EdTech Business
EdTech is the abbreviation for Educational Technology. In addition, it is a forward-thinking method of teaching in which educational resources are made accessible by means of technological advancements. Due to the significance of education in people's day-to-day lives, companies that specialize in online learning enjoy exceptionally high levels of financial success. Companies such as Udemy, Coursera, and Alison are all examples of EdTech business ideas in Denmark.
Therefore, establishing your edtech business ideas in Denmark would result in substantial profits. However, you must have a deep interest in education and deliver high-quality educational content in order for people to get more knowledge from your efforts.
SEO Agency Business
SEO refers to improving a website's visibility in search engine results. Developing high-quality, search engine optimized material that achieves high rankings on Google is essential to this process. You can start your own business ideas in Denmark or simply work on a freelance basis if you have SEO writing experience.
Many companies have the goal of reaching the top page of results on Google. On the other hand, they do not have the technical expertise or the resources necessary to generate timely content, which both consumers and search engines adore. Therefore, as an experienced SEO writer, you have the ability to start your own technology business in this sector in Denmark.
Advantages of Profitable Business Ideas in Denmark
Low operating costs
Running a business in Denmark is inexpensive. You'd spend less on electricity, rent, etc. as a business owner. This improves the company and increases profits.
Safe workplace
Denmark offers a safe environment free from difficulties, violence, robbery, etc. It's a safe country with few violent incidents, which protects businesses.
Talent availability
Denmark has many talented workers. When you open a business in the country, you have access to a trustworthy workforce that will help your firm thrive.
Technology
The country of Denmark is known for its inventiveness and emphasis on technological advancement. And this helps businesses flourish since they are able to take advantage of the revolutionary improvements that have been made in the nation to raise their revenue and grow rapidly.
Economy
The economy of Denmark is robust and resistant to inflationary pressures because of the country's low unemployment rate. These firms can flourish without excessive costs or low earnings.
Denmark's business environment is favorable and may improve in the next years. Government programs and subsidies, such as free counseling, attract international talent. More fantastic business ideas in Denmark will arise as migration regulations become more favorable for global entrepreneurs. The country's unique culture, highly educated population and infinite career opportunities have made Copenhagen a global contender and startup hotspot.