"Surf, sea, sand, Sun and startups" is the tagline of Startup Malta that assists startups in Malta.
Startup Malta helps businesses and investors to pursue, meet and support entrepreneurs in pre-seed, seed or early stage by providing finance as well as technical and commercial counselling.
Malta is an archipelago in the central Mediterranean between Sicily and the North African coast. Its location gives a strategic advantage to launch a startup.
Malta is the world's tenth-smallest country in area and fourth most densely populated. Its capital Valletta, is the smallest national capital in the EU by area and population. The economy of Malta is heavily reliant on tourism. Right now the island is witnessing a boom in blockchain, AI and retail startups.
Even though this paradise island welcomes millions of tourists, it also affords a prominent and strategic connection between North Africa and Europe.
We have studied the fastest growing, early-stage Maltese startups founded in the past few years. Our list of top startups in Malta include the fastest growing, early-stage firms founded in the past few years showing good progress and promise.
Top Startups In Malta
Founded in 2018 Tokenomica deals with investments, issue, trade and offer of securities. Securities are tradable and interchangeable financial instruments used to raise capital. Tokenomica intends to help both businesses and investors. Businesses can now launch a fully compliant fundraising campaign in secondary markets.
While investors can search the marketplace to locate quality financial assets so as to invest using fiat or crypto. Last year the startup has launched a crypto-to-Euro trade option. This was its first legally compliant Equity Token Offering in Estonia along with the 'OTC Trading Desk'. This augurs well for the firm and the future is bright.
Pacific was founded in 2017 and has created a payment system that's based on QR codes. This is for transactions in social commerce or in the social media and e-commerce. Pacific has 9 microsystems that allows users to pay using QR codes or complete instant transfers using any currency.

The microsystems pTransfer, pCodes, pMicroPay, pSwap, pStable, and pTap allow users to freeze funds online or utilize a smartphone as a payment terminal and carry out several other functions. This Santa Venera based firm collected around $750,000 in 2019. They have been transferring funds within a 8-second window.
Founded in 2018, Founders Bank is a corporate bank serving the tech industry, especially businesses that are into blockchain, AI and other emerging technologies. They aim to provide banking services on a advanced and reputed technology platform, with strong emphasis on a futuristic customer experience. ​
Founders Bank has raised $10.5 million till now and are now in the process of obtaining the EU Banking license from Malta Financial Services Authority. Once that is done, they would be permitted to offer their services all over Europe and beyond.
Founded in 2017 KuBitX targets to educate and empower the masses to be a part of the blockchain technology. The startup has a vision to enhance financial inclusion in emerging markets. For this they have launched two products, namely KBXWallet and KuBitX. Users can use these to send money across Africa in seconds.
It can be particularly used to pay international invoices for around 3000 merchants from any part of the world. In 2019, Kubitx – the Mahe-located team closed a seed funding so that its platform maybe used to expand the gig economy so as to provide higher employment opportunities for Africa's youth.
Founded in 2018, this firm is a revolutionary platform that allows users play, trade and learn using digital assets. EZ365 comprises of three distinct platforms. EZ Win is a blockchain-based digital asset casino, while EZ Exchange is a digital asset exchange.
And finally EZ Academy provides education into blockchain / cryptocurrency using a simple, user-friendly and fun based learning. Based in national capital Valetta, its team has ambitious plans to facilitate the mass adoption of cryptocurrencies.
Solfy is a fintech startup founded in 2018 that aims to transform the shopping domain that includes customers, banks and merchants. Its all-encompassing services assists participants to solve major constraints. Banks can now sell more credit products by reducing risk.
They can also get more number of clients and increase the volume of retail transactions.
Merchants can increase their sales and customer loyalty. Customers are provided credit or free loans for thrilling shopping experience. Solby has completed four funding rounds with the last one in 2019 for $1.8 million.
Founded in 2017, Quidax takes advantage of the strategic location of Malta in the Mediterranean to fashion Africa's first user-focused cryptocurrency exchange. The crypto-exchange is based in San Gwann and its team makes an easy pathway to buy cryptocurrencies using local currency.
Even first-timers find easy access to such purchases. Last year, their goal was to induce liquidity so as to power the next generation remittances. It would enhance the efficiency of remittances by making it 4 times cheaper and 8 times faster.
Founded in 2017 EBO.ai provides an AI-driven virtual agent. The goal of this startup in Malta is to address the huge need for companies worldwide. That is to automate human communication, at scale. The result was the EBO.ai virtual agent. The virtual agent helps companies cement valuable, long-lasting relationships with clients.
The biggest advantage being customers can connect with businesses 24/7. Backed by VC funding, the team is now on a mission to transform how banks and other financial institutions interact with their clients online. They are also making a big difference to firms that are into gaming, healthcare and ecommerce.

Founded in 2017 Stasis is among the top startups in Malta as it envisions to combine the stability of traditional currencies with the potential offered by cryptocurrency market. This is taken care with the help of 'tokenization'.
By this process real world assets are represented using blockchain. Stasis' team built a completely functional tokenization platform that includes smart contract creation, third-party audits, and custodial services. The platform has the latest expertise in the current regulatory environment. It is based in St. Julians and launched EURS, the world's first stablecoin hinged to the Euro.
EURS is the largest euro-backed digital asset that is fully collateralized, backed by the Euro and the government of Malta. Malta's Prime Minister was in attendance when it was launched at the Malta Chamber of Commerce.
Founded in 2017 Stobox offers blockchain-based investment funding that helps raise funds for small / medium-sized enterprises / real estate developers. Firms can issue digital securities and attract funds from a global community of investors.
This ensures a significant reduction in operational expenses. Companies can also access a range of services such as legal structuring, technical setup and marketing campaigns. The team also launched a consulting services to show startups ways for market dominion.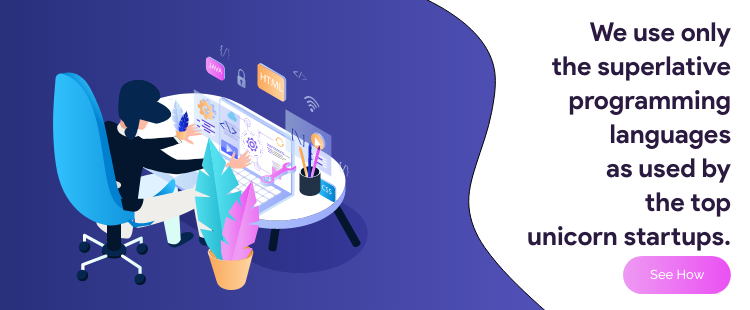 With an Engineering degree and a Diploma in Management under my belt, I worked for 16+ years in the automotive industry with various manufacturers. But my passion for writing was overwhelming, which I turned into a career. I have been writing for more than 10+ years and mostly in the IT domain. I am sure you will find the 300+ published blogs of mine in here informative, exhaustive and interesting.