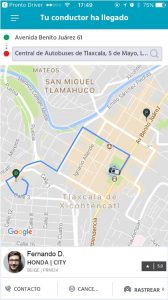 When Miguel Martinez Cano contacted Appscrip in 2016, he was keen to ensure a sense of justice for all the hard work taxi drivers put in. He was also unhappy with the mobility concerns of the common man in Mexico. It didn't take too long for Cano to surmise that the two issues were interrelated.
Cano was initially into video game creation where he had his first stint with technology. Miguel Cano decided to resolve both the above mentioned concerns with a mobility solution on the lines of Uber by launching an App.
During that period Uber and Cabify provided mobility services in Mexico. The two firms collected commissions from drivers for the trips that originated from their network.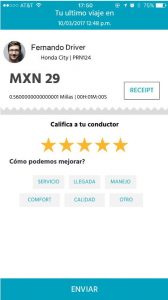 Initially it was 10%, later 15% and presently it is at 33%. Cano deemed such rates predatory and the drivers did not report all the rentals, overall efficient transportation dwindled.
Tu Pronto App Genesis
Miguel Martinez Cano CEO of Pronto Mobile Technologies launched Tu Pronto a mobility solution App in 2017. The Pronto App was created by Appscrip after comprehending the requirements of Cano and based on our expertise in the domain.
It is better not to hail cabs off the street after dark in Mexico City especially if you are a newbie and don't speak Spanish. Instead pick taxis from Taxi Ranks or off an App-Taxi service. In small towns and provincial cities taxi travel is considered safe and you can hail cabs off the streets but with an App based service lots of issues can be curtailed.
Technology has mitigated risks to a large extent by enabling travellers to quickly and easily arrange licensed cabs in Mexico City on a smartphone App. In comparison to taxi fares across USA, Canada, and Europe traveling in a taxi in Mexico is relatively inexpensive, but using local buses, peseros (micro buses) and, if available, the Metro – are much cheaper.
Tu Pronto App, was initially introduced in one of the smaller states of Mexico, Tlaxcala. For seven months, the company operated with 220 drivers. The word of mouth was pretty impressive that another thousand were waiting on the wings to get on to the rolls of the company.
Cano also made it a point not to charge commissions instead introduced a monthly subscription policy with 3 options ($499, $999 and $1999) which gave drivers the initiative to enhance their income on their own terms.
The App was built in accordance with this feature by Appscrip.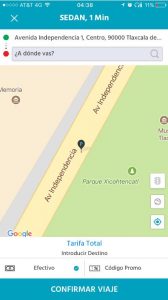 After Tu Pronto App introduced its services in Tlaxcala, the consequential effect in that region was a social windfall and economic bonanza. Usually all business establishments shut by 9 pm, but this was due to the handicap in transportation facilities.
As the transportation situation improved so did the nightlife of that region and the overall economy. Appscrip has pride to have a part in this fortuitous economic revival.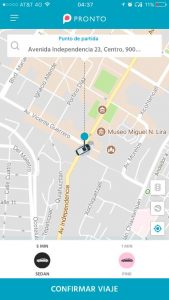 After the introduction of taxi service in Tlaxcala within the first six months 100 thousand trips were generated.
The Pronto App is built to scale without a hitch. In all there were 100,000 downloads of the App.
This made Pronto Mobile Technologies pretty much satisfied with the App developed and deployed by Appscrip.
Appscrip also had provided Tu Pronto App with 3 years of support for the ensuring necessary upgrades and a trouble free operation. Appscrip was successful in ensuring smooth operation in the software domain until now.
In general the acceptance of the Pronto App is worth mentioning as both the drivers and customers are satisfied with the performance of the App.
Also Read: 10 Successful Ecommerce Sites In Mexico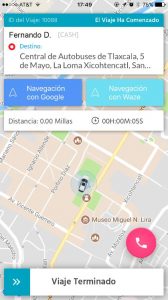 Appscrip has also introduced a security feature to ensure safety of women – the 'Pink Button'. As a matter of fact the App ensures women travel with women drivers only.
But in the event of an emergency, if the Pink Button is activated during a ride, information is immediately relayed to the control centre, to the local authorities and the location of the cab noted.
Cameras have been installed in all cars as an additional safety feature.
Miguel Cano plans to spread the operations of the Pronto Mobility Solution throughout the Mexican Republic and Appscrip would be there to support them in such endeavours.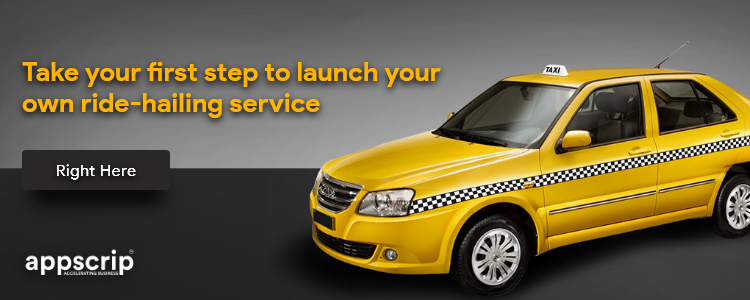 After an Engineering degree and a Diploma in Management I devoted 16+ years working in the automotive industry. My innate skill and extreme passion in writing, encouraged me to adopt it up as a profession. I have been writing for more than 10+ years in the software industry. The 400+ blogs I published are informative, exhaustive and interesting to a professional and causal reader.