Rappi is a company based in Colombia and prides itself as the first Super App for that region floated on an initial investment of $2 million.
This Bogota-based firm began operations with an on-demand delivery mobile application that allows users in Latin America to shop for groceries and other goods and send items through a courier service. Founded in 2015 by Simón Borrero, Sebastian Mejía, and Felipe Villamarin, Rappi Super App finds prominence in 9 countries and 200 cities.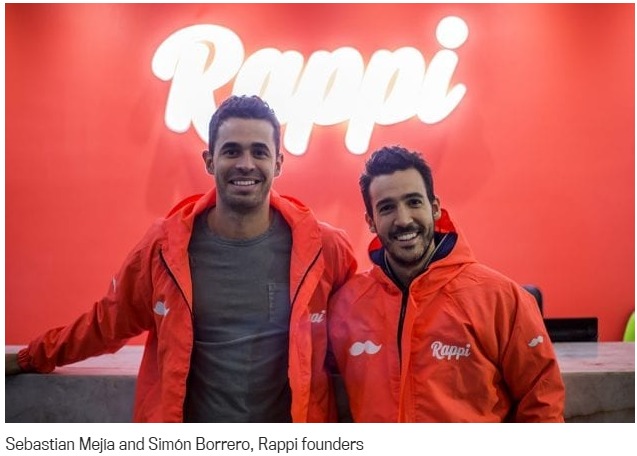 In 2016 Rappi became a part of Y-Combinator's Winter batch, garnering much needed investment.  And in April 2018 SoftBank became a major stakeholder investing $1 billion dollars. This was followed by another $200 million further funding in August 2018.
Rappi is one of the fastest growing companies in that region and its founders were included in the Bloomberg 50 list of 2019, identified as entrepreneurs/leaders responsible for a shakedown in the global business scenario. The founders of Rappi have a novel vision, to keep world interested in the LATAM region by ushering digital transformation.
Rappi The Super App Services
Rappi offers a slew of services and wide range of products for delivery. The mobile app lets users order groceries, food or pharmacy medications, send cash or have money withdrawn from an ATM and delivered to them. The couriers even transport personal belongings such as house keys, packages, wallets, purses, books and more.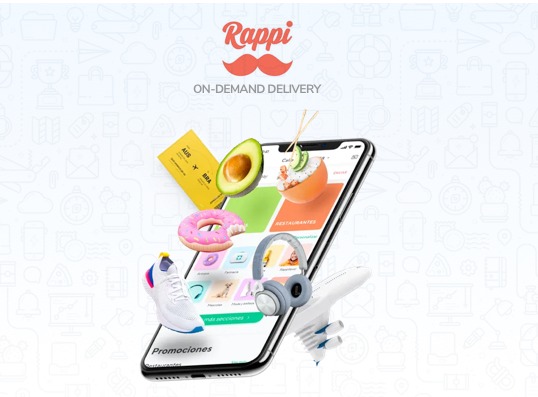 The Rappi UI has evolved performing basic deliveries to that of a super app. Customers have several options for payment such as cash, debit cards or credit cards. The app now has an e-commerce platform similar to Walmart, Amazon and Gojek. What really has been their Achilles heel is lack of customer support.
Customers can order almost anything and get it delivered in 30 minutes for a buck. The company earns 17% on each retail transaction. The main objective of Rappi super app is to establish itself in Latin America and facilitate the lives of hoi-polloi by providing access to best offers from various businesses.
As of last year Rappi had 200,000 independent couriers actively on the app collaborating with over 250,000 businesses comprising of grocery stores, pet shops, pharmacies, kiosks, and office supply stores.
Rappi Super App Adds Rappi Travel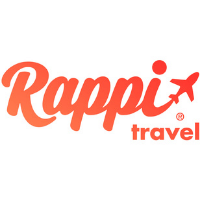 To further the super app status Rappi introduced travel related services. Rappi Travel is a new service that allows users to book and discover travel offers. Rappi has a user-friendly design that allows users to complete all travel related necessities quickly and easily.
Rappi Travel allows you to buy tickets, book a hotel-room, experience hassle free weekend travel and they will even notify you when the ticket price to your favorite destination is rock bottom.
Currently Rappi Travel is operating in Colombia, Brazil, Mexico and Argentina. They are expected to begin services in other Latin American countries in the near future. They collaborate with several entities such as airlines, hotel chains, car rental companies, and other travel related entities.
Rappi Credits help people earn cashbacks on Rappi Travel promotions. On the other hand Rappi-Prime members will have the possibility of accumulating and redeeming credits accumulated from various programs.
Rappi Super App Enhancing Payment Options
Rappi is a pioneer offering disruptive and innovative technologies with a variety of payment methods. Other than cash, credit and debit cards they added – RappiPay.
RappiPay was introduced in 2019 partnering Visa Inc offering prepaid cards' that was more of a QR-Code based digital wallet in Mexico, Colombia and Brazil. This was first of the many financial services taken up beyond delivery. Rappi went on to announce a partnership with Banorte in Mexico to modernize digital banking services.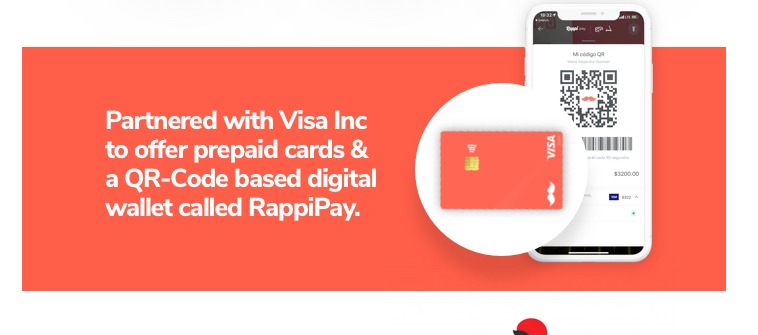 This pandemic cultivated new means of purchase and dispensation. Rappi now collaborates with Edenred and developed an exclusive integration for users of Edenred's Tickets. Businesses that were already affiliated with Edenred will now be included as part of the Rappi's network, garnering new sales channels.
Rappi and Edenred came together so that consumers using Edenred's Tickets order food online through the super app but pay using the Tickets. This has added yet another feather in Rappi's cap whereby clients now have newer payment options.
Hence anyone who has downloaded the app can access this benefit and pay using Tickets that Edenred develops. This alliance generates an increase in transaction and enhances visibility for both Rappi and Edenred.
Breaking New Barriers – Rappi Turbo
Having begun operations using a delivery model, Rappi has now strengthened offerings with a delivery module named Turbo. And true to the word, this module seeks to deliver products to consumers within 10 minutes.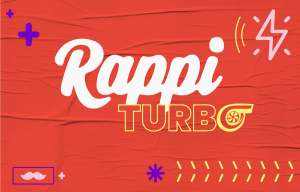 Turbo service delivery costs the same as that of conventional services and is free for RappiPrime users. With this offer, the company seeks to strengthen its delivery vertical wherein Uber has made some decisive moves after merger of Cornershop.
Delivering purchases in 10 minutes is a commitment to ensure items are delivered even quicker than ever before. As of now Turbo operations are delivering goods at an average of 9 minutes earning the delight 0f customers. Now consumers don't fret that purchases need to be planned well in advance. Users anxious that they will lack necessary items will not lose sleep as this new feature has 1,500 premium items in their portfolio. The app easy to use and you can get a wide variety of foods and Rappifavor will ensure on time delivery.
This service is available in Mexico City, Monterrey, Guadalajara and Mérida. The company's projection is to expand the area of ​​operation and reach hundreds of stores operated together with its allies in the first half of 2021.
How Rappi Turbo Works
This module is made possible due to the fact that the app has different ghost stores and warehouses that are distributed in key locations within Mexico City, Guadalajara and Mérida.
The products that are part of this service are those that users consider emerging, such as salad-veggies, soft drinks on a hot day, beer while watching a soccer game or cheese and ham that is a leisure snack.
Rappi claims that with technology that has been developed internally and a network of supporting distribution points in each city, it is possible to have an order ready in three minutes. Guaranteeing that the delivery is completed as promised is the responsibility of the store. The final step is ensured by the delivery man, who is chosen when the proximity is within a radius 2 km of the delivery address and is ready for the task.
Conclusion
A super app is a one-stop solution to find anything and everything a client needs. This is made possible by integrating multiple services onto a single platform.
The logic being, instead of having 10 different apps to facilitate various products and services, fit it all into one. It isn't technology alone that makes Rappi a huge success. Marketing its offerings to the right niche and at the right time stands out. They believe in user experience, multiple campaigns have worked wonderfully for them. Today Rappi is a brand that is recognized just as Gojek or Grab or WeChat. Choosing the right technology partner, investing in the right type of marketing strategies, and analysing business decisions carried them this far. If they continue at this rate they can soon expand services beyond LATAM too.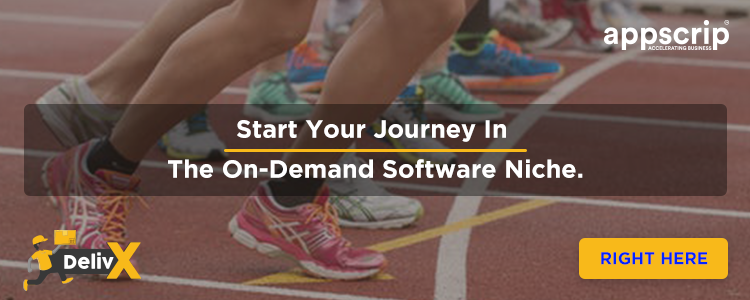 With an Engineering degree and a Diploma in Management under my belt, I worked for 16+ years in the automotive industry with various manufacturers. But my passion for writing was overwhelming, which I turned into a career. I have been writing for more than 10+ years and mostly in the IT domain. I am sure you will find the 300+ published blogs of mine in here informative, exhaustive and interesting.