Falling interest rate has cascading effects. One being the price of real estate goes north, which leads to a plunge in sales due to the rise, frustrating would-be investors. Policymakers have to wield their clout and come up with strong initiatives to deter exorbitant prices.
This year home sales have risen by 24% in both Toronto and Vancouver compared to last year via real estate apps Canada proving that foreign buyers' taxes and mortgage stress test hurdles have been scaled. This is due to affordable mortgages. Canadian lenders are hampered by the trend of falling interest rates on government debt funds world over.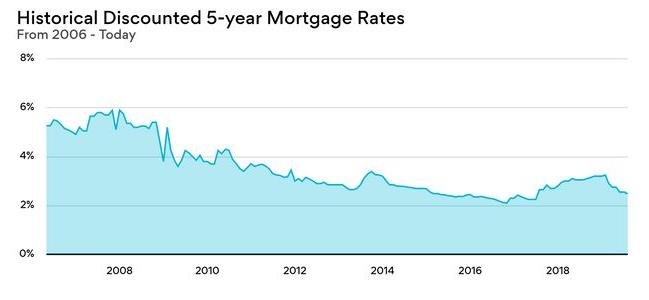 The mortgage levels right now are at nadir. The fixed-rate has fallen by 0.8 points to 2.39% the lowest on record this year.
Bank of Canada's rate fell to 5.19% from 5.39% – the rate applied in the mortgage stress test, hence we can surmise that the rates will linger there for some time or for good. It would certainly take a lot to convince speculators and foreign investors to get back on board. Controlling speculation especially when interest rates are below inflation or sub-zero is imperative for policymakers.
House prices
Canada could be heading the Hong Kong way, where affordable housing is unheard of. Because prices are unhinged from the fundamentals as it's a market-driven by wealth from abroad. Housing affordability is an alien term now.
Newcomers are ending up in shelters or are homeless. Employment and Social Development Canada released reports of the grave situation and the populace which is most vulnerable. As Canada shifts from manufacturing to high tech economy, the rich-poor cities divide seems inevitable.
Basically, because high-paid jobs are homed in: Toronto, Montreal, Vancouver, Ottawa and Calgary – that's 70% of digital service jobs.
The manufacturing base of Canada's smaller cities is corroding away at a steady rate. The high paid jobs are passé and low-paid retail jobs have taken over.
If you have been interested in the real estate market in Canada for a long time, you might have an opportunity on your hands. Despite the unemployment rates reducing over the past six month and easing out in the last three months, the figures are among the highest in Canada's history. More than 1.8 million Canadians remain jobless.
Toronto, Montreal, Vancouver, Ottawa and Calgary are among top cities hiring for tech jobs in North America with Toronto beating Silicon Valley too. But this only creates an economic divide among regions where few tech-oriented cities boom in job and housing while others pale into economic degeneration. Prime examples being New York, Washington, San Jose and San Francisco harbouring the rich while Detroit, Kansas City and Cleveland taper into decline.
Due to strict travel restrictions, immigration has also has drastically come down. While economies around the world are gradually opening up, the inflow of new residents will not be too much until the pandemic subsides. Both of these factors can dramatically cause the housing market to dip and the demand to reduce.
Branding of Cities
Cities are segregating the population on revenue earned as the tech cities have a higher cost of living while the populace in the other towns offering lower earning potential traps them in there.
Hence these cities have to identify their USP (Unique Selling Points) and play their cards right. Cities such as Kitchener, Cambridge or Waterloo, have two Universities with an enviable repute in STEM (Science, Tech, Engineering & Mathematics).
It's high time other cities too pick on means to gain status by attracting the moneyed, the learned and the educated. Cities near these high flying tech regions could offer accessibility, affordability, other alternatives or tax sops to attract an enviable populace. Reports suggest that 60% of Canadians live within 200 km of tech hubs thereby making this a credible option.
Smartphones to the rescue
There are nearly 25.7 million smartphone users in Canada which is 70% of the population. The world has moved to digital connectivity and everything is on your fingertips.
Apps are the driving factor to make life smoother, easier and enjoyable. Suddenly most activities including searching for a property can be done without breaking a sweat in the confines of your office or home itself. There are diverse tools to utilize, options to research and interesting features to make the search stimulating. Real estate apps Canada available are getting useful, instilled with interesting features and snazzier by the year.
Real Estate Apps Canada
The below 8 Real Estate Apps Canada for aspiring home buyers will assist them forge ahead and simplify the task of locating a new home/property.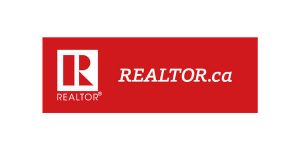 Realtor.ca
This App is easy to use and comprehend. It has plenty of features to help narrow down your search and explore properties. There are umpteen listings from all across Canada with diverse information to assist you decide as well as locate a realtor. An interesting feature 'property tour' provides a map to find your way to listed properties. This characteristic would assist you to visit several properties in one day. Even though it has only a rating of 3 stars on the Apple App Store it's useful and simple to use.

Zoocasa
Zoocasa ups the ante flaunting that their App gets updates 5 times more than Realtor.ca. The App is dynamic and updates even as you zoom in/out or move around. The App makes searching and viewing properties by location straightforward and elementary. You can tap on a listing to uncover details and request a visit right away. Having an update feature should be the decider to prefer this App.
Walk Score
Walk Score gives you salient features of the neighborhood, while the earlier 2 Apps helps you to identify listings. All to you have to do is provide your location and click on the marker. The App will show you nearby properties with walk score details (summary of walk, bike and transit scores).  Tapping different icon buttons at the bottom of the home screen provides information such as nearby amenities, travel scores, info regarding the neighborhood, and finding homes to suit your needs. This is an ideal supplement to the earlier 2 Apps. The App is unique and helps with additional information efficiently.
Magic Plan
This App is in fact aimed at realtors as it assists them to create floor plans when scouring homes/properties. Once you figure how to use it, you can create 3D floor plans in combination with Floor planner and opt for various types of interior designs and furniture combinations. You are provided with a free login on Floor planner for a single try, if you can get a hang of it – it's then worth the investment.
Canadian Mortgage App
A simple real estate Apps Canada that helps you calculate ownership costs and lets you comprehend your buying capability. A true boon for those who find number-crunching too complex to handle. The App helps you gain confidence by calculating all necessary details to deduce the cost of ownership.  The App allows you to calculate closing costs, loan disbursal value, Land Transfer tax and rebates available in the city. This App will be particularly useful for first-time buyers.
Zillow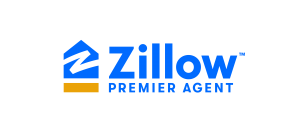 Zillow is the veteran of real estate websites. You can compare prices with Zillow's estimates and tax history taken from public records. You can come to a decision based on information such as foreclosure, age of property, ownership details, forecast of rates, rates fetched by properties sold nearby, view neighborhood maps, and other necessary details. Get more fascinating features like WalkScore (distance to amenities) and Great Schools (nearby schools and ratings). There is an inbuilt calculator to calculate mortgage payments and affordability by keying in your income and debt obligations. You get a wholesome view of the recent trends in the market too.
Trulia
Trulia gives you basics such as size of the property, its cost, mortgage estimates and other tools to help you choose on the location and if it matches your requirements. It provides information on restaurants, stores nearby and commute time to assist you decide. Compare homes to help you select, view local areas, crime rates, check prices of nearby properties, school ratings, specific amenities, fixer-uppers and info on price history.
HomeFinder
This app provides all relevant information to choose a home. Information such as various rooms available, floor size, tax paid, recently assessed tax value, tax paid and estimate for monthly expenses. You are provided with a street view and map which makes it easy to search properties using the ZIP code. There are useful filters such as price range available. Some interesting features helps you with info on population, mean income, numbers of rented properties nearby and monthly payment estimate.
The app also provides to explore for foreclosures and includes listings that are in pre-foreclosures. Hence the sale price may not be visible. In case foreclosures and pre-foreclosures are your cup of tea then you're redirected to a third-party site.
The Canada Mortgage and Housing Corporation (CMHC) has predicted that at least 18% decline is expected in the housing prices this year. This seemingly far-fetched prediction could be a reality soon. And this would drastically decrease value of homes and bring the real estate market to more attractive prices than they have been in the past 10 years. There is a very good possibility that you could get a good chance to strike a good bargain using real estate apps Canada.
Residential Investment In Canada 9.5% Of GDP
Residential investment has recovered quicker and much faster than other segments of GDP. Residential investment represents 9.5% of GDP in Q3 2020, up from 7.71% during the same period last year. This is not only the highest rate that has been seen in the last 50 years, but it's also pretty high for any country. Considering this context, the U.S residential investment peaked at 6.5% in 2008 during the housing bubble. Comparatively the current rate in the U.S is just 4.2%, having accelerated pretty sharply than the GDP in the third quarter. But this is nowhere near what Canada is experiencing at the moment.  
With an Engineering degree and a Diploma in Management under my belt, I worked for 16+ years in the automobile industry with various manufacturers in various capacities. But my passion for writing was overwhelming, hence I turned that into a career. I have been writing for more than 10+ years on various domains including the IT industry. I am sure you will find the 200+ published blogs of mine in here informative, exhaustive and interesting.