The restaurant industry is lucrative and stands among the top earning professions world over.
Folks who have been involved with the restaurant industry dream of putting up a Michelin star restaurant. But when it comes to funding your venture, you may find yourself pressed for funds. Here we are to assist entrepreneurs who are dreaming of putting up a fine dining restaurant with info on funding.
We give you amazing insights and tips on how to get restaurant funding in the US. The idea of feeding people is fun and has immense potential for growth. This article will give you a glimpse into starting a restaurant and how to get funding for it.
US Restaurants – Statistics & Facts
Here's a look into some figures that make running a restaurant in the US a profitable and lucrative business in the US.
There has been tremendous growth in this domain over the past few decades, despite challenges thrown up by the pandemic.
The (QSR) in US or Quick Service Restaurant industry output has gone up by over 50% from 2008. In 2020 it touched an all time high of $283 billion.
As of 2020, the full service restaurant industry in the US is valued to $80 billion.
Total Cost Of Opening A Restaurant
According to a survey carried out by Restaurant Owner, restaurant startup costs can be anywhere between $175,500 and $750,500.
This is regardless of the type of restaurant you are looking to launch. Let's break this down for you:
One-time costs
Recurring costs
One Time Costs
Lease security deposit. Loan down payment
Business licenses / permits
Legal / processing fees
Building enhancements
Kitchen / cooking equipment
Tables, furniture and tableware
(POS systems) Ordering and payment technology
Signage and advertising
Access for disabled persons
Recurring & Ongoing Costs
Lease / mortgage payments
Employee salaries
Food and beverage costs
Utilities
Marketing and advertising
Insurance and permits
Miscellaneous expenses
Restaurant Funding Options In The US
Family & Friends
This is an option available for most as it is easier than getting a loan or convincing investors who are not sure how to fund your business. There are several benefits that's worth mentioning like lower interest rate, flexibility of repayment, credit history or collaterals not needed.
How to approach family member or friends for capital
Firstly in all seriousness treat your family members and friends like you would with any other investor. You need to do your home-work and sound professional when you put your pitch forward to them.
Go through the same steps that you would if and when you were raising capital from a bank or someone whom you are not familiar with.
Present your business plan
Provide as much details you can regarding your target market and how to plan to turn your venture into a profitable business. Also explain the risks involved in clear terms.
And then communicate how you intent to turn your restaurant into a profitable venture within a limited time period (3-5 years). Set clear objectives.
Draft a legal agreement
Ensure to draft a legal agreement with the assistance of a lawyer. In there you would have to clarify the terms of your loan. Make sure it includes repayment terms, interest rate, late fees, and each person's legal liabilities.
Online Lenders & SBA Guaranteed Loans
It is possible that you may not be able to qualify for a small loan. Traditional business loans involve demonstration of repayment with cash flow. You also have the possibility to look for online lenders or SBA-guaranteed loans. SBA-guaranteed loans are those that are run by the US Small Business Administration.
Here they match small business owner's requirements with online lenders that are suitable. These online lenders are like banks without physical branches. The entire flow here is handled online.
Where to get a loan?
"Lender Match" is a service offered by the US Small Business Association (SBA). They try to match small businesses capital requirements with online lenders.
This service is without cost and the lenders are usually approved by the SBA. The loan isn't usually guaranteed, but it's an innovative way to begin a dialogue with lenders who can fulfil your needs. The necessary documents required would be:
Business plan
Start-up cost
Credit history
Financial details / projections
Collateral (not for all)
Details on relevant experience
Kiva is a non-profit organization that provides interest-free microloans. These are usually given to those businesses where family and friends are contributing to the business. After friends and family have provided their bit, Kiva introduces your venture to their lenders for additional funding.
LiftFund offers around $50,000–$250,000 as loan to businesses. This offer is available in 14 states with those in the low- to moderate-income group. Even if 50% of your full-time staff belong to the low-income group, you qualify. Or if 50% staff live in low to moderate-income neighbourhood.
Thinking Capital provides $5,000 to $300,000 in investment to Canadian based restaurants. You would have to apply online for the same. Thinking Capital has provided assistance to more than 10,000 small to medium-sized businesses in the past decade.
Grants for Restaurant Startup
Grants.gov is an apt place to look for restaurant grants. The only consideration is you would have to employ at least 100 heads or show an earning potential of $6 million in annual profit to qualify.
State grants
State grants would be available who provide necessary grants for various businesses. Approach the local economic development agency in the state department of revenue.
FedEx Small Business Grant Contest provides small businesses with $25,000 capital.
Food Incubators
Food incubators are for those who are not in a hurry to begin business. It is for those who want the necessary education before kick-starting their business venture. Incubators teach people all aspects regarding restaurant in exchange for a stake in the restaurant earnings.
Investors
You can decide to onboard investors in exchange for some capital and ownership. Equity investments are in exchange for shares in your business.
If your business fails you don't have pay back an investor. But you are responsible for protecting their investment and providing some control. Investment partners are taking risks and liability for any debt incurred. Hence you are accountable to them.
A business operating on sole proprietorship becomes a general partnership when an equity investor onboards. Or you can convert your business to shield investors.
An investor becomes a shareholder and doesn't participate in running the business and is free of liability.
An investor becomes a limited partner not involved in regular operations and is free from liability.
How to seek investors for restaurant funding
You need the following documents before meeting investors.
Business plan
Start-up costs spreadsheet
Financial forecast spreadsheet
With these documents you can present your pitch to investors. Below are a few investors specializing in restaurant investments.
Thinking Capital invests around $5,000 to $300,000 in Canadian restaurants. Apply online for funds. Thinking Capital has provided assistance to around 10,000 small to medium-sized businesses in the past.
BIP Capital has invested in many quick serve restaurants in the US. They are based in Atlanta, GA.
Sun Capital is considered the most popular restaurant private equity investors in the US with presence in New York, LA, and Boca Raton.
Crowdfunding For Restaurant Funding
If traditional routes of raising capital doesn't seem to be working, but you are confident that you have a unique concept in your hands – then crowdfunding is a good option.
Crowdfunding platforms
Kickstarter is an original crowdfunding platforms with 10 million people on it from all over the globe. There's a specific section for food-related projects.
Banks and Traditional Small Business Loans
Bank loans may be difficult as your restaurant isn't running yet. Restaurants are considered high risk as their failure rate and operating costs are high. Banks generally shy away from providing loans to restaurants.
Banks require entrepreneurs to reveal a positive cash flow to grant loans. Here's what you need to qualify for a bank loan with cash inflow:
A huge collateral
Large down payment
Proven restaurant experience
Perfect credit score
The loan proposal should comprise of:
Business plan
Loan request: the amount of money
Terms of loan repayment (interest rate, term, etc.)
Collateral description
Personal financial statements
Financial projection
Equity investment: your investment
Lease
Partnership agreements
Business licenses and registrations
Contracts with vendors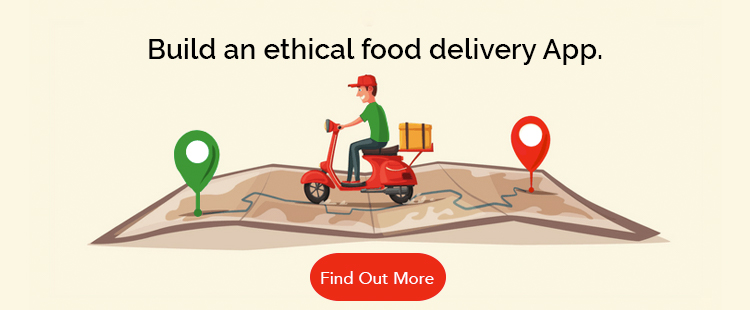 With an Engineering degree and a Diploma in Management under my belt, I worked for 16+ years in the automobile industry with various manufacturers in various capacities. But my passion for writing was overwhelming, hence I turned that into a career. I have been writing for more than 10+ years on various domains including the IT industry. I am sure you will find the 200+ published blogs of mine in here informative, exhaustive and interesting.