Mobile apps that can perform multiple functions is a treat for all of us in terms of the time & effort it saves along with saving a lot of space on our mobiles.
Single-purpose apps were just beginning of the app era, now it has shifted to the development of more multi-purpose applications encountering broader customer needs.
A lot of apps that started off with delivering single service but quickly developed themselves to be an app that is multi-functional.
[spacer height="5px"][adrotate banner="4″][spacer height="5px"]
Fall of Single Purpose Apps
A person has 50+ apps on the phone including the pre-installed apps you cannot delete. Out of which the apps you use on a regular basis are probably somewhere around 25-30 max.
Apparently, there are no good reasons to keep those apps installed but here are some more 'no good reasons' to help you uninstall those apps:
It's a no brainer that devices with apps stuffed in it lack performance.
Your battery drains faster than you were promised by the device manufacturer.
To avoid the chaos of using multiple apps for different requirements.
It is very difficult to manage 'n' no. of apps in your device without putting extra load on the phone. Not everyone has a phone with bigger RAM!
With the introduction of multipurpose apps, single-purpose apps lost a huge chunk of its users.
Including all the above reasons and considering the busy schedules our day is occupied with.
We are definitely not looking for 2 different apps to order grocery and utensils!
Bundling multiple services into a single app is gaining popularity way too fast! Here is why you must start building one now:
Benefits of Multifunctioning Apps
Developing multi-functional apps holds a lot of significant benefits from a business perspective. Listing down a few benefits:
Unified Experience: Different modules of the same app can work as support systems for each other, they can use the consumer preferences on one module to predict user behavior for other modules. Further enhancing the customer experience.
Single Environment: If users can have everything they need under one roof they will hardly think of switching to other native single functional apps available in the market.
Saves Your Device Memory
Although devices now have larger storage capacity but how many of us are willing to push our devices for performance? Very few maybe.
Installing an app that is slightly bigger in size but offers multiple services is always better than installing 50 different small apps providing specifically one service.
According to experts, freeing up memory space by removing unwanted apps from your device can fasten working of other important apps and your mobile phone in general.
Provides More Than Just Information
Rather than just providing information on your application that people can google and find, why not offer information along with the solution?
If you look at Zomato,
It started off as a portal providing reviews and ratings of restaurants near you and now you can order food from those restaurants on Zomato.
Zomato has expanded its offering to Online Ordering or food delivery , Take Away Services, Table Reservations, Corporate Catering Portal and subscription-based programs like Zomato Gold and Zomato Piggybank etc.
In addition to these services, Zomato is also used by consumers to create their own personal networks of fellow food enthusiasts for trusted recommendations.
On an average Zomato serves to 50 million users every month!
Case Studies of Businesses That Leveraged Bundling of Services Into a Successful Mobile Application
As I mentioned previously that there are apps that started off providing solo service, later updated themselves to provide multiple services. Following are the case studies that bundled services and leveraged it to bring success to their venture.
1. 
    GoJek, Indonesia – GoJek technology startup founded in 2010, specialized in ride-hailing and logistics at least in the beginning is now providing 18 different services to its customers.
GoJek services include GoPay, GoRide, GoMassage, GoBox, GoSend, GoFood and 12 more services.
Gojek is witnessing 40 million downloads every week!
2.  

   Amazon, US – Amazon, an e-commerce giant now started off with selling only books in the beginning(1995) – mostly because they were easy to stock, didn't break, and were easy to ship — but expanded to include nearly every item you can think of in just a few years.
A most recent addition was the groceries.
Amazon offers more products than any super market can ever provide!
Bundling all these services made Amazon largest revenue generator among other online businesses.
3.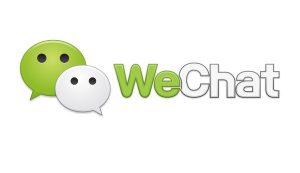 WeChat, China – WeChat was launched in January 2011, then it was known as "Weixin" an e-commerce website.
Now, WeChat has over 1 billion monthly active users who chat, play games, shop, read the news, pay for meals and post their thoughts and pictures on the app.
You can say WeChat is an inseparable part of China's lifestyle.
---
In conclusion, switching to the multipurpose app is turning out to be a profitable decision for big businesses so far. The app market today requires more multifunctional apps than single need specific apps.
Falling of single-purpose apps and their switching to multipurpose app business model is your cue…
---
Launch your own Gojek-like app | 100% customizable

– Click Here 

[spacer height="5px"][adrotate banner="2″][spacer height="5px"]