Saudi based grocery delivery app Nana, which fulfils online grocery purchases from its dark stores and delivers them within 15 minutes, has secured a total of $50 million in a round-headed by FIM Partners and STV, bringing its total capital to $80 million.
Getting goods delivered online is rapidly becoming the most convenient and secure method to purchase them – especially for individuals who have been adversely affected by the pandemic. Online delivery companies and merchants are preparing for the exponential rise of the grocery delivery sector.
Dark Stores, a supply chain concept, offers a considerably more complex approach to completing online food purchases. As a result of the advent of hyper-local fulfilment channels, dark shops have proliferated and the online grocery business has exploded. As a result, cross-border commerce has grown, with merchants expanding their operations to new countries and markets.
Nana had set out on a quest to give homes a simple and quick way to get groceries online. NanaExpress ensures that all daily grocery necessities are delivered right to clients' doorsteps within 15 minutes through a network of micro fulfilment centres or dark storefronts fully stocked with up to 2,000 SKUs.
Given that e-commerce adoption in the Middle East lags behind other regions of the world, demand for online retail is likely to expand. This is due to the fact that people prefer to pay with cash rather than credit cards when shopping online.
NanaHyper's large assortment of 40,000 SKUs offers families a convenient way to purchase their weekly and monthly groceries while maintaining the highest quality of products and pricing.
The capital will be used to grow Nana's Dark Stores across the Kingdom and the region, with the goal of having over 150 locations by 2022, covering all of the Gulf state's major cities.
Sami Alhelwah, Abdulmajeed Alsukhan, Bakr Alsharif, and Ahmed Alsamani founded the company in 2016. Nana is a Saudi Arabian e-grocery marketplace that services 18 locations. Nana opened its first Dark Store in Riyadh in September 2020 and has since expanded its operations throughout Saudi Arabia and Egypt.
Leading Software Solution For The Super Fast Delivery Business…
Learn More
"We exist to empower every household with a convenient solution that seeks to fulfil their daily, weekly, or monthly grocery needs and have been on this mission ever since we launched Nana back in 2016. Since then, we have sought every opportunity to expand our coverage, optimize our operations and enhance our user experience in the pursuit of this goal and that is why we're excited to work closely with our investors who share this vision and have an unwavering commitment to elevating the online grocery shopping experience both locally and regionally. Our expansion has resulted in rapid double-digit growth week over week, and the current fundraise will sustain this growth for a considerable time," says Sami Alhelwah, Nana's co-founder and CEO.
Nana Express makes sure that all of its clients' daily shopping requirements are fulfilled. Nana Hyper offers weekly and monthly food shopping options to customers, with Nana Express covering 90 per cent of Riyadh's daily grocery needs, according to the firm.
In 2021, Nana was ranked 27th in Forbes Middle East's "Top 50 Most Funded Startups in the Middle East."
The startup stated that it is in the process of onboarding more retailers and supermarkets to provide users with more options. The increased funds will be utilized to accelerate expansion goals, expand the staff, and strengthen vendor relationships.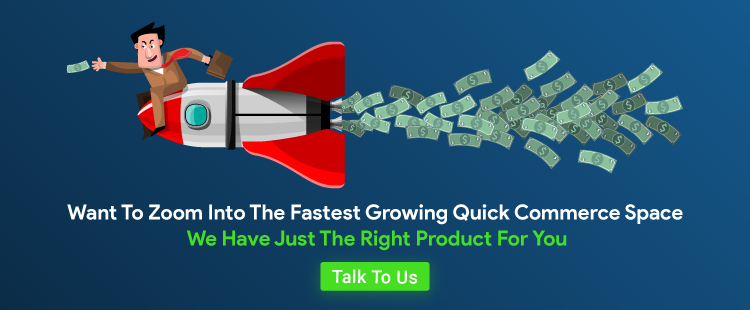 Source Links: