What comes to mind when you think of SexTech? Sex toys? Sex robots? These two categories make up only a portion of the SexTech industry, an industry valued at $30 billion with 30% yearly growth rate.
Its predicted to be worth $122 billion by 2026. There is absolutely nothing stopping its growth.
---
If you search #sextech on Twitter, you'll start to get a sense of what the term SexTech means, though it is a word you may not have heard of yet.
What is SexTech?
SexTech is a term describing any technological advances designed to improve human sexual experiences and understanding. It is a broad term, encompassing tech advancements that improve sexual pleasure, sexual health, sexual education, and much more.
SexTech is a joining of the words sex and technology.
Do we need to take Sextech seriously? | Yes! Yes! We do!
Sexuality is an essential part of who we are. Sex is such a taboo that we don't want to acknowledge our sexual desires to even ourselves.
Sex is that part of human existence marred with much shame, embarrassment, guilt and self-torment.
Though we have no problem enjoying it but we dont want to talk about it. This conflict leads to the attitude that sex is just a thing we do. Sextech is important precisely because of that conflicted attitude.
The importance of our sexuality laced with our conflicted emotions of sex – this is what makes sex the richest possible territory for advances and breakthroughs.
The use of technology to disrupt and enhance our experience of sex is what must be exploited.
From sex trafficking, sexual abuse, rape, sexual violence, intolerance of alternative sexualities, sexually transmitted diseases and unwanted pregnancies, to unhappy marriages and relationship breakdowns – all can be positively impacted through initiatives designed to change the way we think about and behave around sex.
Sextech is important because sex as the universal human usecase makes this the biggest technology market of them all, and therefore potentially far the most lucrative.
What are the projection areas in Sex Tech Startups?
From smart sex toys, to adult apps, immersive porn the projection of sextech is almost limitless. Here's a breakdown of what you may find in the sextech industry today.
Smart Sex Toys
Bluetooth and Wifi enabled smart sex toys use vibrator technology and motion technology to effectively stimulate the genitals.
The possibilities for smart sex toys are infinite. Accessible toys can aid people with mobility issues, encouraging intimacy in long-distance relationships and fuelling fun in power play sexual dynamics, to name but a few.
Voice controlled vibrators
Wearables that strengthen your pelvic floor with games
Learn your arousal patterns to stimulate you just as you want to be stimulated.
Adult Apps
Dating apps, such as Tinder and PURE, all play a huge role in the development of sextech, whether that be connecting people romantically or for hookups.
LGBTQ dating apps, such as Grindr and HER, are incredible tools for the queer community to form friendships to lifelong partners.
Fetish apps are more heavily inclined to the kink community, but they also open up possibilities to normalise deviant sexualities and attract people who have perhaps never been able to explore their wildest fantasies…using apps such as Feeld, the threesome app, or Whiplr, the messenger for kinks.
For those who maybe don't want a real life partner, there are apps that can provide the perfect AI lovers. A virtual partner who will keep you company, or provide the illusion for family members.
Sexual wellness and education apps help people to rediscover their sexuality.
Sexual health apps are also on the rise, where people can track their cycles, fertility, contraception, and STI checks.
Immersive Porn
Porn itself is a huge thread of sextech. Lots of modern technology later we are seeeing more of immersive and interactive ways of enjoying adult content.
Interactive cam sites enable users to interact with pornstars live. Many now use interactive smart sex toys that respond with vibrations when you pay in Bitcoins.
Virtual reality (VR) porn, however, is much more immersive that can place you bang in the middle of your favourite porn scene and even interact with your favourite pornstars that were once only 2 dimensional.
VR porn theme parks and 5D adult cinemas are now popping up around the world, offering this immersive experience outside of the privacy of your own home.
Other adult content creators are also branching into non-visual sextech, such as audio porn, encouraging the power of our other senses via immersive aural sexual stimulation.
Sex Robots
Sex robots are a whole industry in and of themselves. But its marred with discussions and dilemmas about the synthetic aspect of such interactions. Will they replace human relationships? Will they encourage objectification and the rape of women and children?
But also think of the immense possibilities sex robots could have, including sexual therapy, sexual prosthetics such as cyber-genitalia, or cyber-limbs that augment sexual skills or aid people with disabilities.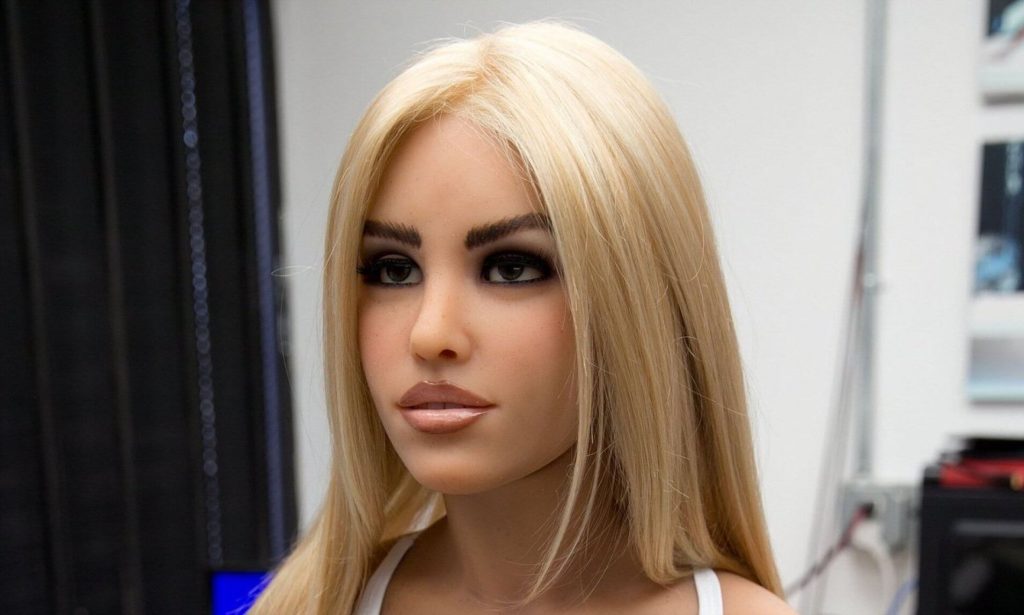 Sextech is limited only by our imagination and perhaphs a bit of investment.
A mine of opportunity for entrepreneurs interested in founding Sex Tech Startups
There is a lot of hesitation among entrepreneurs when it comes to exploring the potential of sextech. The idea that one does business in selling sex related aspects pulls one back. Imagine going to a party and introducing yourself as the founder of a sextech?
Well this must be playing on the mind of creative businessmaen. Therefore no college, accelerator, business school  publication or mentor encourages potential entrepreneurs to explore sextech.
Now isnt that making a huge mistake?
The effective business question to be asked:
What is the most valuable business niche that nobody else is building?'
The best projects are likely to be overlooked, not trumpeted by a crowd; the best problems to work on are often the ones nobody else even tries to solve.
No sector is more relevant to the above than sextech.
What is the opportunity for investors?
"The World's Biggest Problems = The World's Biggest Business Opportunities" ~ Peter Diamandis, founder of SpaceX and Singularity University.
Put simply, there is a huge amount of money to be made – in two sextech markets.
The first market is, obviously, sex. We all want it. We all enjoy it. It's recession-proof. The market never goes away.
There is even more money to be made in socially acceptable sex.
But how do you TRIPLE and QUADRAPLE your returns?
When the emerging sextech industry achieves its goal of socializing sex i.e. making it socially acceptable and socially shareable.
Consider this scenario : If the idea of sex is normalized, then people will feel good about publicly buying into sextech products and services. If people became desensitized to sex, the shame or taboos associated would considerably reduce. This would result in them advocate, share, recommend and publicly parading themselves as sextech brand ambassadors.
Fun Fact : The author of 'Fifty Shades Of Grey' has out-earned every other blockbuster novelist; the Fifty Shades movie broke box-office opening weekend records.
That's the financial power of socially-acceptable, socially-shareable sex.
When you have a truly world changing business, you have to change the world to fit it, not the other way round.
Reality says we can't build our business the way we want to? We're going to change reality.
Investors looking for passionate inventors, the resilient, the visionary pioneers : sextech's where you'll find them.
4 SexTech Brands to Watch Out For in 2021
Dame
In 2014, sexologist Alexandra Fine and engineer Janet Lieberman joined forces with a then-lofty goal in mind: to close the pleasure gap. But as the decade waned, the public discourse about sexual wellness as it pertains to vulva-owners expanded, and Dame Products continued setting records with launch after launch of sleek-looking sex toys. These innovative products have developed a cult following for solving problems many consumers may not have realized they had in the first place.
A primary goal of Dame Products is to create tools to help close the pleasure gap. Dame Products has certainly innovated the sexual-wellness space in conjunction with discussions about women's pleasure being less stigmatized with each passing year.
Confessions App
Erika Lust is another key player in the SexTech world and has paved the way for more sex-positive curated content online. Erika Lust's X Confessions app brings together her erotic film-style with technology to provide a fun game for couples.
Make Love Not Porn
Cindy Gallop's platform Make Love Not Porn is a leader in the SexTech space.
Cindy Gallop may well be one of the leading experts in the sexual wellness space. Sharing her direct personal experience of technology's impact on people's sex lives, Cindy Gallop's platform Make Love Not Porn is a direct result of these experiences.
For Sanasi Amos, sex educator and founder of Revaginate NG, Make Love Not Porn is "changing the narrative of sex entertainment." The platforms ethically curated videos and images, for Sanasi, are "showing the effect of acculturation while giving diverse and comprehensive sex education."
Ohnut
For Jodie West, Ohnut, a wearable that allows couples to explore comfortable penetration depths during sex, is a must-need product. Jodie, who believes fundamentally in the importance of the sexual quality of life, says the product "saved me from creating my own version."
---
Credit : Cindy Gallop of hottopics.ht