Shuttle Service Software is a point-to-point transfer booking system that has been designed to provide plethora of shuttle services such as: to the airport, for tourists, corporate firms, students, etc.,
Shuttle operators and transfer companies are provided with the right tools to handle customer enquiries and fulfill their needs on transportation.
Shuttle optimization software increases the efficiency of a shuttle service by optimizing and managing shuttle routes. The software can be used to track shuttles in real time so that you can make informed decisions to maximize business and customer satisfaction. This will ensure you're your shuttle is always on time. Tracking shuttles manually can be tedious and time consuming.
The shuttle service software can easily be customized to your business requirements. It's perfectly suited for companies offering tours and travel facility for tourists, corporate transportation, student shuttle, airport shared ride and charter transfer services.
Few services that can be enabled by this kind of software are:
Corporate shuttle
The shuttle management system has been basically designed for corporate mobility solutions and has all features that can create seamless corporate mobility in a simple, easy and convenient manner.
Tours & Travels
Shuttle facilities are provided for businesses that provide transit for tourists. Field trips can be easily organized and executed without much ado.
Airport Transfer
As Airports in certain locations are situated out of town, Airport shuttle is a service that is by far a necessity in those cities. Airport Shuttle service needs to be well designed and robust so as to offer reliable services.
Student Shuttle
Shuttle software also enables providing safe and reliable shuttle dispatch system for educational institutions by providing scheduled dispatches/transfers for student needs.
Bus Charter
The bus charter management requires a seamless integration of tasks such as sending quotes, allocating resources, dispatch, transfers, scheduling, raising invoice, scheduling itineraries and generating reports.
Government Transport
The shuttle service software can also be utilized by government agencies to aid in public transportation to enhance effective commute of the public.
Couple of reputed shuttle service software providers is detailed below.
1. PHPJabbers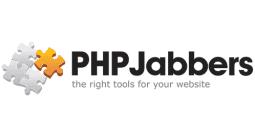 This shuttle software system comprises of an enquiry and reservation software for booking shared airport shuttle service and private transfers. Smart shuttle booking system can also be integrated into your website so as to allow your customer's book transfers to predetermined locations in your menu.
You can also add multiple pick-up & drop-off points accompanied by a detailed time-plan.
Below are key features that come standard with the shuttle script.
Shuttle Lines
Create multiple routes along with numerous pick-up and drop-off points. Set transfer times, prices for each route and manage schedules systematically.
Build a shuttle service with white labelled software, advanced admin dashboard, dispatch panel, create routes, customizable customer and driver apps.
Multiple Languages
A language switch bar is provided on the UI so as to translate shuttle reservation software into other languages.
Manage Timetables
Create a detailed arrival and departure plan for each route of the shuttle service system. Or you could also customize time settings as per request.
Email and SMS Notifications
The shuttle software system can be enabled to send automatic confirmation notifications to administrators and clients via SMS and/or Email.
Affiliated management
This integrated system for bus charter service providers to manage, streamline, and control all dispatch processes from scheduling to operation.
Cloud-based software
The shuttle dispatch software is built on a cloud technology, hence it allows clients to track vehicles in real-time and stay on schedule.
Bookings and Payments
The intuitive UI allows for quick and effortless booking on a shuttle with payment facility. Provision of various online and offline payments are made available to complete the process.
Responsive Design
The shuttle software system is mobile-friendly and adapts to diverse devices so as to provide customers with a consummate and satisfying experience.
Customer Details
Modify the contact form by including standard and relevant fields. Thus you can enhance your customer database by collecting significant details of all your customers.
PHP Source Code
PHP source code can be purchased and then you can personalize the Shuttle Booking Software to your requirements.
2. ShuttleQ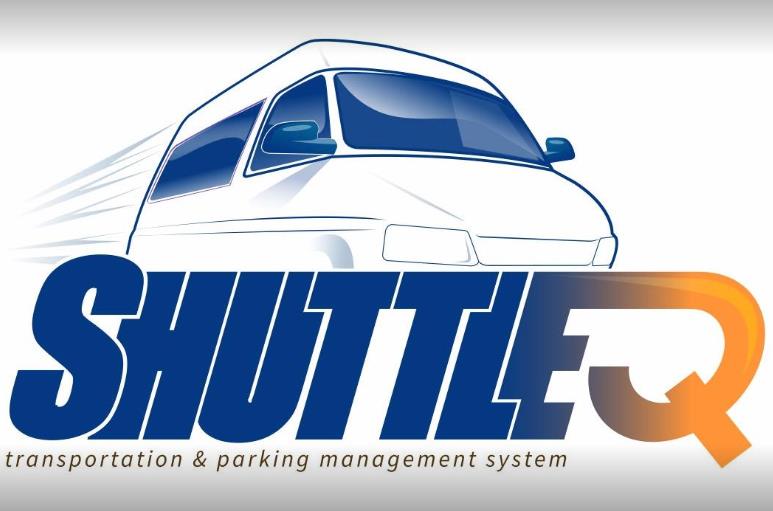 ShuttleQ Dispatch Software is a cloud-based Shuttle Management Software to manage effectively the transportation requirements of your business. Manage various verticals such as guest parking, transportation, and control of your shuttle fleet for guest requirements, airport transfers or any other destination, in a timely and effective manner. The inputs can be tailor-made to your requirements by including guest requests, routes, tracking, financials, and tracking performance.
Field operatives and drivers can provide and receive real-time updates via mobile devices. Cloud-based service cuts away outdated systems, bulky hardware, and download of software. Communication is imperative to have an effective system. Such as seamless communication between:
Admin & Driver
Constant connectivity is available between front desk, Admin and drivers. Drivers are connected to the software through their mobile devices to get real-time updates and other notifications.
Admin & Customer
Admin manages transportation reservations, communication with customers, forward reminders and keep them informed of schedules or pick-up locations.
Driver & Customer
By having access to customers, drivers can interact with them directly and apprise them of any delays or changes in pick-up / drop-off schedule.
Suitable Applications
Many firms, tourist operators, and hotel front desks use Waitlist to interact with their guests. The customer list is customizable with unique identifiers such as room / reservation numbers, arrival notifications and total time elapsed. Requests for other information can be made via the Waitlist.
When on Waitlist, the software sends confirmation to the guest and a confirmation notification to Admins. The notification is generated such that a text is sent to inform the guest that their booking has been accepted. Such coordination keeps the guest / customer in the loop regarding their request. Keeping open channels of communication enhances customer satisfaction thereby improving business and producing better results.
ShuttleQ has been provided with a robust API library with the backend to support concurrent real-time connections with other applications.
The flexibility of the software to interface with other systems and its scalability comes via an efficient backend that utilizes open source technologies such as Redis, PostgreSQL, and Java.
The shuttle service software also gives clients the capability to personalize messages / notifications when added to the Waitlist.
ShuttleQ has found utilization is diverse industries such as:
Airline Crew / Distressed Passenger Management
The software is extensively utilized for airline crew shuttle transportation, planning, tracking and guidance. Effective and efficient tracking, management and transportation of airline crew is a huge responsibility for airline hotels.
ShuttleQ also tracks delays in inbound / outbound flights or cancellations. It then provides crew and passenger's real-time shuttle tracking with info such as distance to destination and availability.
Automotive Dealership Solutions
For dealerships that provide transportation to clients who visit the service centers for service/repairs can be assisted by ShuttleQ. The software manages pickups and drop-offs of customers who do not wish to wait and require transportation to go home, to office or any other location. These customers need again to be picked from various locations when their vehicle is ready.
Operational Features
Shuttle management application offers:
Scheduling
After a customer initiates a pickup request the admin schedules the demand for a given time and location. This can be assigned to any driver via their smartphones. The color-coded dashboard allows easy tracking of all customer requests. The shuttle service software handles three types booking request: Immediate Dispatch, Reservation for a given schedule and pending reservation as in airport arrival / departure.
Tracking
Track all your transportation assets in real-time. Admin can keep track of all customer transportation transactions via the intuitive dashboard. All pending trips, exemplary services and completed customer pickups are clearly visible.
Reporting
The reports provide in-depth performance data to manage your fleet in an efficient and cost effective manner. Determine if your fleet is efficient, number of trips completed and employee performance.
GPS Tracking
Customers love tracking their shuttle in real-time as in Uber and Lyft. This reduces complaints and enhances credibility through GPS tracking displayed on the website or their smartphones.
Parking
Parking tab compiles all parking permits in one location, provides parking passes and calculates the charges via a customizable business-specific prompt. The shuttle software's parking management page gives you real-time data and customizable status reports of your parking lot.
Advertising
The software also has the ability to send advertisements on customer mobiles or on printed pages or on parking permits. Businesses can self-advertise or cross-promote other establishments and earn revenue for the same.
Marketing
The software collects email addresses to promote offers, discounts and enables conducting email marketing campaigns.
Feedback & Reviews
Send thank you messages and take feedbacks/reviews from clients so as to enhance your business through the word of mouth.
Security
Define roles, create assignments, and provide access to various employees as per hierarchy.
Billing & Revenue Management
Build customized and comprehensive pricing packages. Input prices for each route and allocate parking charges for easy billing. Create Travel Zones with variable charges. Establish minimum charge, charges for additional passengers, and determine fees for Zones or Locations.
Invoicing customers can be based on the zones or trips. They can also be calculated as per number of guests (adult and child), luggage, and time taken.
Conclusion – Shuttle Service Software
Shuttle service software is here to stay and is the need of the hour. Especially when the need is just to make it from point A to point B. The priority here is the travel needs to be safe, affordable, reliable and comfortable. There are a plethora of transport requirements that is not hinged on comfort alone, but gives more importance to time and safety. Shuttle service takes care of these aspects.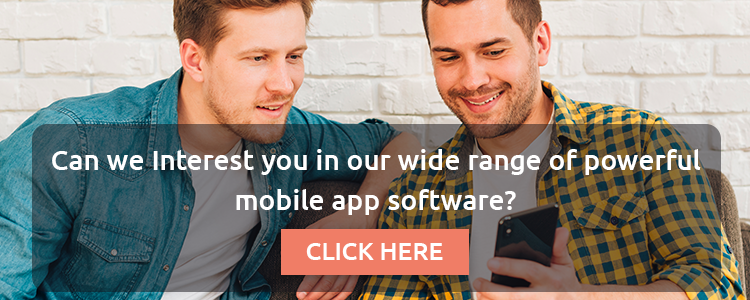 With an Engineering degree and a Diploma in Management under my belt, I worked for 16+ years in the automobile industry with various manufacturers in various capacities. But my passion for writing was overwhelming, hence I turned that into a career. I have been writing for more than 10+ years on various domains including the IT industry. I am sure you will find the 200+ published blogs of mine in here informative, exhaustive and interesting.