Social commerce is the capability to buy a product from a third-party company from within the native social media network. This differs from social media marketing as you're not redirecting them to an online store, but are offering them the ability to browse and purchase directly from within the network they are using at that moment.
Social media converts strangers to friends, friends into customers and customers into salespersons. You might ask how? Strangers into friends- of course it does. Friends into customers- when you go ahead and make an in-App purchase. But salesperson? Yep, by word of mouth. You go out and tell your friends and relatives about the amazing product you purchased- and lo they are purchasing it too.
Let's get to the truth, you only need two essentials to create a successful online business.
A product that honestly helps folks to solve their problems.
An efficient purchase process. Wherein the customer finds it easy to buy and begins with them being engaged actively.
The first you will have to create on your own.
The second, you have to scrutinize how you can enable technology to generate a satisfying customer experience. To make that possible the smartest ecommerce brands offer social commerce experience.
Take a look at the below stats.
Facebook has more than 2 billion active users and maintains a domineering monopoly in digital advertising.
There are close to 1 billion active users on Instagram as of 2018.
60% of Instagramers say they look for new products on the site. Therefore it is logical to sell it to them right there on that very platform.
Pinterest brings in 5% of the world's overall referral traffic.
35% online shoppers affirm they are likely to make a purchase via a social media network like FB, Instagram, Pinterest, Twitter or Snapchat.
Social Media Messenger sales are vastly performing better than the current ROI of email.
Your patrons are right there on these very social media platforms and want to purchase through these networks. All the more, when they are aware that others have already purchased. The smarter option is to implement a social commerce solution that engages users where they are and turn their social media engagement into sales.
It's far more streamlined and, thanks to chatbot checkouts and autofill for payment and delivery details, which means purchases seldom take more than a few clicks.
The social commerce purchase journey tremendously outpaces the purchase journey you're acquainted with.
Most ecommerce purchase trips are far too vexing due to repeated redirects from one platform to another and some platforms requiring multiple steps. But with social commerce, you literally implement Amazon's one-click 'Buy-Now' button on multiple, popular social media networks at one go.
At its core, it's about making it easy and worthwhile for users to complete their purchase.
It's about removing the potential for confusion and thus desertion. It is about capitalizing when the user's purchase intent is strong, and excitement about the product is at the zenith.
Also Read : Social E-Commerce Industry 
A few players who have inculcated Social Commerce, given below.
Facebook Social Commerce:
With over 2 billion monthly active users there is huge potential to leverage.
Jul'09: Flowers.com starts selling through Facebook causing other brands to set up Facebook stores (Pampers, Disney).
Jul'14: Facebook tests the 'Buy' button, allowing brands to sell to users without leaving Facebook.
Mar'15: Facebook rolls out payments through Messenger.
Jul'15: Facebook sets-up the first test for pages for shopping.
2018: Facebook Marketplace launched, a competitor to Amazon, Etsy and Google Shopping.

Instagram Social Commerce:
Instagram is by far the most promising platform when it comes to producing a social selling strategy.
People congregate to view enticing images and videos. You can take the opportunity to feature your product and run into some unbelievable engagement. Cash-in on the prospect (through social commerce) and reap the benefits.
Even though a newer domain than FB with lesser social selling trials, but the determination to create a social commerce experience is visible.
Jun'15: Instagram introduces 'Shop Now' and 'Buy Now' buttons.
Nov'16: Instagram implements product tags for quick identification of products seen in Ads and their price for limited products.
Oct'17: Shopify opens the possibility of selling through Instagram to other merchants using Instagram shopping.
Mar'18: Instagram's Shoppable Notifi's go live giving brands the capability of tagging items in organic posts when tapped, brings a new page which leads to a sale.
Pinterest Social Commerce:
Pinterest is much like Instagram – that is with necessary content and is visually appealing.
This goes to prove exhibiting your products with amazing images should help you get valuable reach. With the right approach you could turn engagement into sales, considering the fact that 75% of Pins on Pinterest are repins.
Jun'15: Pinterest offers their unique version of buyable pins by allowing a few select brands to add a 'Buy' button to their pins.
Mar'16: Pinterest increased number of brands to inculcate buyable pins on their domain.
Jun'16: A shopping cart was introduced so that shoppers could buy multiple products from diverse suppliers in one go.
Current State of Social Commerce
24% of shoppers are influenced by social media recommendations
52% of millennial's are expected to shop using social media.
85% of shoppers review one (at least) social media before a purchase.
There are literally 2.6 billion smartphones on the planet (250 million in US) and people spend quality time on it. They are looking for quick solutions to every issue and share personal experiences on social media.
The only rational action is to take benefit of such behavior and start selling through channels they are engaged in.
There are a plethora of products on the anvil in this niche. And we shall get to see social commerce take position as one of the largest drivers of revenue for online commerce. The issue is that the big networks are using third-party solutions as of now. There is plenty of proof that using social commerce and chatbots to create an incredibly streamlined purchase journey for users will reap amazing economic benefits.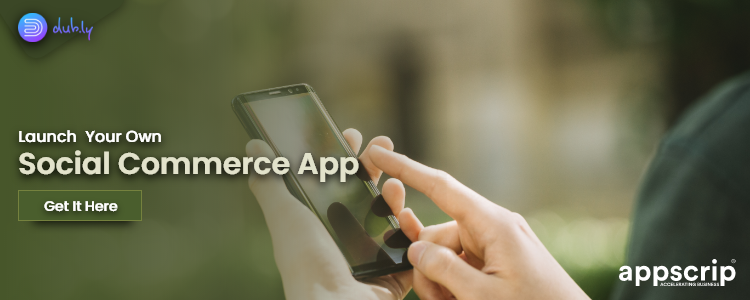 With an Engineering degree and a Diploma in Management under my belt, I worked for 16+ years in the automotive industry with various manufacturers. But my passion for writing was overwhelming, which I turned into a career. I have been writing for more than 10+ years and mostly in the IT domain. I am sure you will find the 300+ published blogs of mine in here informative, exhaustive and interesting.