Amsterdam, the Dutch capital referred to as the 'Venice of the North' due to umpteen canals there, is the third largest IT start-up hub in Europe. There are 1600 tech firms employing 70,000 of which 13% comprise of the local workforce. Amsterdam's software landscape is evolving into a top investment destination earning $830 million last year. We review the top software companies in Amsterdam.
The best security clusters and advanced data centers in Europe are based in Netherlands.  Due to numerous start-ups and top tech firms in Amsterdam there is always dearth of fresh talent. Leading jobs in fields like SaaS has risen by 30% in the last two years. Healthcare is being revolutionised using big data to empower medical professionals.
Home to the bigwigs
Netherlands is considered a hotbed for leading technological firms with the IT majors such as Google, Microsoft, Oracle, CISCO and IBM having established offices there.
450 multinationals have their global/European headquarters in Amsterdam, firms such as Heineken, ING, Tommy Hilfiger, Tesla, Nike, Netflix, Philips, Stryker, and many more.
Amsterdam has the moniker of being the top tech destination according to Savills, KPMG and CoFounder (Start-up magazine). 90% of the Dutch speak English, a well-educated local populace, excellent quality of life – with the majority preferring cycling as a mode of transportation; all prefect ingredients to ensure thriving of tech firms as well as attracting new businesses.
Tech firms Booking, ASML, NXP, Philips, and Adyen who have their presence in the Netherlands are 5 major tech giants among the first 15 of Europe's most valued companies.
Future Ready
Brexit has caused a surge of interest in Netherlands especially from US tech firms looking to secure a foothold in the European market, which is providing a healthy boost to the Dutch. Amsterdam has a large talent pool of professionals in every niche. Firms such as Uber, Booking, Backbase and Amazon have large tech development teams based in Holland. With an easy business culture to adapt, Amsterdam makes itself an attractive destination for the skilled crowd and ranks 4th in attracting non-EU tech workers over.
Top Software Companies in Amsterdam
#1 Adyen

This FinTech firm with 800 employees is the 14th most valued in Europe placed in between United Internet and Wirecard. The digital payments firm went public with a market valuation at $14 billion. Adyen developed a payment platform for fast-growing businesses. This platform simplifies and accelerates global payments. Merchants can accept payments in a single system, at point-of-sale terminals and mobile devices. This paves revenue growth online.
Adyen's client list includes Facebook, Spotify, Netflix, Uber, L'Oreal and more. Adyen is also the fifth Venture Capital backed company to break the $10 billion valuation mark after Zalando, Supercell, IHS Markit, and Spotify.
With $175 billion processed in 2018, Adyen's payment platform is standing to its reputation. Having a modern infrastructure that is directly connected to card networks and local payment methods across the world has served its cause.
#2 BLOCKPORT

This Amsterdam-based tech firm is in the process of filling the abyss between society and the high-tech blockchain world. After the inception of cryptocurrency and blockchain in the market, a lot of novices failed to get into the thick of things due to lack of in-depth knowledge on the subject. Hence Blockport took it upon themselves to build a consumer-friendly exchange through which they could connect social with trading. And this in fact went on to enable folks to fluently trade in cryptocurrency and assist them adopt this new digital economy.
Their final goal is to develop an end to end trading platform which would give users uncomplicated experience during the trading process.
Also Read: Top Tech Startups in Canada
#3 OHPEN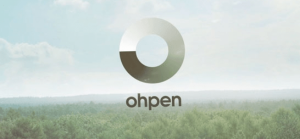 Ohpen is an Amsterdam based fintech company that produces cloud-based core banking platforms. Ohpen was founded by Chris Zadeh in 2009, he began working after opening account on AWS. After receiving private equity they began building a core banking platform on AWS. Ohpen also offered asset management services and acquired an insurance and asset management firm.
The team is made up of experienced bankers to proficient software engineers with the aim to liberate banks from legacy systems and processes. The company provides core banking services to clients such as Robeco, De Volksbank, and Aegon. Ohpen has additional operations in the UK and Spain. They envision to build the best core banking engine globally. With their ingenious approach customers save almost 80% of IT costs.
#4 Philips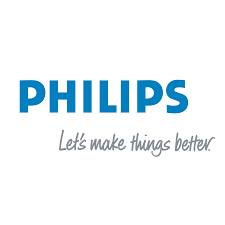 Philips total sales for the year 2018 is $26 billion and rank fourth in European tech landscape with a valuation of $41 billion. They employ almost 76,000 employees with presence in more than 100 countries via sales and service. After having made their presence felt is several domains this Dutch company now have begun to focus on people's health, living, and the environment by making innovative advancements in the realm of IoT, AR and VR. Philips has now transformed itself into a global health tech giant
Based in Netherlands the company has endeavoured and launched diverse products in the field of diagnostic imaging, patient monitoring, image-guided therapy, and health informatics. They are also making big headway in consumer health and home care.
#5 Elastic NV

Elastic NV (previously known as Elasticsearch) is a deep tech start-up founded in 2012 in Amsterdam and has a funding of $163 million. Initially they started off as a full-text search engine but transformed itself later.
They are a search company that is self-managed to make data usable realtime and SaaS offerings for search, security, logging, and analytics. They are reputed for their open source Elastic Stack – Elasticsearch, Kibana, Beats, and Logstash. This was previously known as the ELK Stack. Formerly they offered free and paid proprietary features  called X-Pack. Elastic Cloud has other offering such as a family of SaaS including the Elasticsearch Service and Elastic Cloud Enterprise (ECE).
#6 Booking Holdings

Formerly known as Priceline.com Booking has now laid claim to be the world's leading provider of online travel. They reached this position by painstakingly and persuasively purchasing famous travel technology brands. Booking.com, Kayak, Rentalcars.com, and OpenTable are its noteworthy acquisitions.
Even though headquartered in the US, 90% of the market cap is controlled by the Dutch firm Booking.com. This was acquired in 2005 for $135 million. Dealroom places Booking Holdings as Europe's second most valuable tech company with a valuation of $95 billion. As on date Booking.com is homed in Amsterdam.
Recently they went on to acquire FareHarbor. FareHarbor is a leading global online reservation platform for tour, travel and sports activity. They empower tour operators to serve their clients efficiently, increase online bookings and enhance revenue.
#6 Coolblue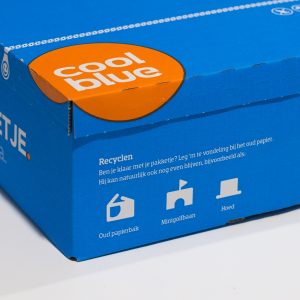 Coolblue is a Dutch e-commerce firm founded in 1999 and has a funding of $155 million. They have recently incorporated features of AR in their App. With this inclusion a consumer can place an electric appliance virtually in their home, to envision the final outcome and then choose/select the product. This kind of integration is a first by an ecommerce company in this domain. Coolblue is in the process of hiring 1500 people this year and most of them are developers and online marketers. Coolblue has established itself as a great employer brand and are training graduates in the nuances of the online world which is a phenomenal endeavour for the Dutch eco-system.
#7 NXP Semiconductors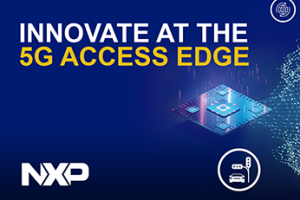 NXP Semiconductors were formerly known as Philips Semiconductors. The company was purchased by KKR, Bain, Silver Lake, and Apax in 2006. This semiconductor manufacturer based in Netherlands has a market valuation of $ 45 billion. They went public in 2010. In 2016 Qualcomm made a bid to acquire NXP for $48 billion but the sale is yet to be finalized.
NXP has its presence in 30 countries with 30,000 employees. They posted a revenue of $12.5 billion in 2018.
#8 Takeaway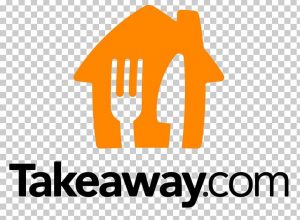 Takeaway with a valuation of $95 million operates in Germany, Israel, Poland, Holland, Austria and Belgium. Founded in the year 2000 this online food delivery marketplace connects millions of users across several European countries. As of date they have has partnered with 45,000 local restaurants through websites and Apps. Takeaway has boosted its workforce this year by 88% due to its tremendous success.
#9 VIRTUAGYM

In a country where fitness is a way of life it's not surprising that Virtuagym won the award for 'Supreme Software' and 'Expert's Choice Award' in its very first year of business activity. Virtuagym creates innovative fitness software for gyms, corporate health services, and personal trainers. Their clients vouch that they excel in it. Virtuagym offers an industry-leading solution providing features such as client coaching, scheduling, membership, time-management, billing, and access control all within a single software. Their exercise, nutrition guidance, progress tracking and online coaching is trusted by 5,000+ entities world over due to its robust design.
#10 Picnic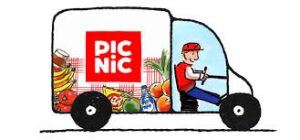 Picnic, with a funding of $110 million is Europe's fastest growing supermarket. Operating in Amsterdam from 2015 this online grocery delivery service utilizes electric vehicles. The smart app provides quick, easy and affordable grocery shopping across 30 cities. Due to the low cost distribution method, a data-driven approach and an App only store drives the costs of groceries to its lowest and the icing on the cake – delivery is free.
They basically operate in 5 steps – supply-chain, forecasting, warehouse systems, partnership, and fleet strategies. With their belief in technology, smart planning and a fleet of electric vehicles have led to reduced food waste and fewer food miles. Picnic has increased its workforce by 162% last year and has openings for another 1700 new jobs this year.
#11 BIDROOM

Founded in 2014 this top rated travel startup, Bidroom is committed to making travel enjoyable, affordable and smooth. Bidroom operates the world's first no-commission based hotel booking platform that on an average costs 20% lower room rents as compared to other booking websites. Their aim is to connect guests with the hotels directly. Hence there would be no commission for the hotels and lowered prices for clients.
#12 TIQETS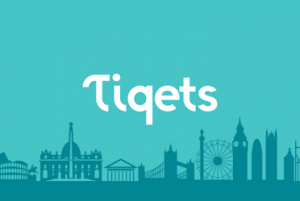 Tiqets has successfully and innovatively reduced waiting lines by connecting the largest venues in Europe, the US and the Middle East. They are now working passionately on helping other locations to reduce rush hour human traffic. Tiqets received the best Trustpilot score in the industry last year and the Ticketing Business of the Year Award. This pioneering startup of Europe is an innovative ticketing platform that helps visitors discover and buy tickets for art stalls, museums and other attractions to make them accessible and culture conscious.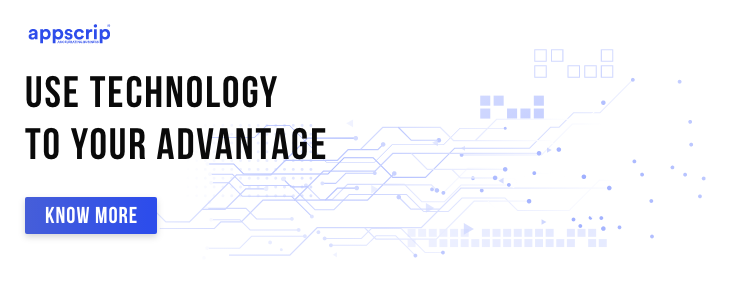 With an Engineering degree and a Diploma in Management under my belt, I worked for 16+ years in the automotive industry with various manufacturers. But my passion for writing was overwhelming, which I turned into a career. I have been writing for more than 10+ years and mostly in the IT domain. I am sure you will find the 300+ published blogs of mine in here informative, exhaustive and interesting.