Entrepreneurs facing a predicament for funding their startups, read on.
You want to launch a startup to fill a gap in the market, or you have an idea on how to improve a system or a process that exists right now. You perceive on being an entrepreneur but are not sure how to get your idea to fruition.  There are several options available especially for startup funding in Europe, but it can be difficult to fathom which avenue to choose.
Whether your idea is for an independent business activity or to be the next Grubhub, you are going to need money to make it see the light of day.
Fortunately, there is available a plethora of startup funding resources available to you to suit all kinds of business.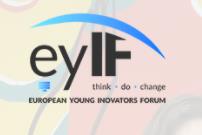 But it is strange that most entrepreneurs are not aware of several prospects available to fund their startups, especially those located in Europe other than venture capital. The European Union has various grants, programs, government-backed loans for small and medium enterprises (SMEs).
And entrepreneurs should be excited that these sources of funding are much cheaper than venture capital any day.
Here are the sources of external funding:
Grants
Low- interest / fixed interest loans backed by government guarantee
Overdrafts, credit lines and unsecured short-term loans
Mid to long-term loans secured by tangible collateral on tangible assets
Mezzanine finance
Equity funding
Types of Startup Funding In Europe
EU Grants
Grants can be divided into two groups in the European Union:
Local grant programs managed by government agencies
EU-wide grants programs
Majority of the EU budget is managed in partnership with national and regional authorities through a system of shared management. Grants are distributed following a 'Call For Proposals' which is a public announcement. There are programs dedicated to the youth, to researchers, farmers, rural businesses, small businesses, non-governmental and civil society organisations.
The grants that are available to you will vary from region to region. But if you're a European startup here are several options for EU grants for small businesses.

Evaluators involved in Horizon 2020 SME Instrument, evaluates proposals to approve funding to small and medium businesses across the European Union and other eligible countries. This funding for startups in Europe is available till the end of 2020.
The Bank
When analysing your startup's funding options, a local bank is still one of the best sources to start with. Borrowing money from the bank could be a difficult option due to the paperwork involved, but it certainly is easier now than how it was earlier. But still it is likely that they will have a range of small business loans available to help you get your startup idea up and running.
Bootstrapping
Bootstrapping a business means, launching your venture without the help of capital from outside. You're basically kicking-off on your own steam, your savings, and you go on to build a company and manage costs through the cash flow that is generated.
The benefit of bootstrapping is that you are your own boss and in control of your company. Since you haven't taken any funding from outside, you don't need to give stake to anyone in your company, or live up to somebody's expectations.
You can take all the decisions yourself and decide the direction in which you want your company to move. Finally the success of your business boils down to you and the people whom you hire.
The downside of bootstrapping is that you don't get the kind of advice you yearn. Of course it is imperative to have autonomy and control over your firm, but outside investors or stakeholders bring along with them support, knowledge, and network.
These factors could have a huge impact on your growth, development, and chances of success. You also get others to share workload, resources, and stress.
Friends and family
Startup financing from friends and family to finance your startup is an option that should not be overlooked. Friends and family financing is an attractive solution to get your business started. They know you hence will trust you and your decisions, your ideas, and will be inclined to take a chance on you. While an angel investor, venture capitalist or bank may not trust you easily.
It is also a positive signal to future investors, that you have a network of friends and family who are ready to support your venture. Thus, it can be hugely tempting to approach family and friends, either a large investment from a single person, or smaller amounts from several.
Be honest and transparent regarding the risks your venture will face, show it to them that you have put enough thought and effort into the business plan. And don't forget to put the investment terms and agreements in writing.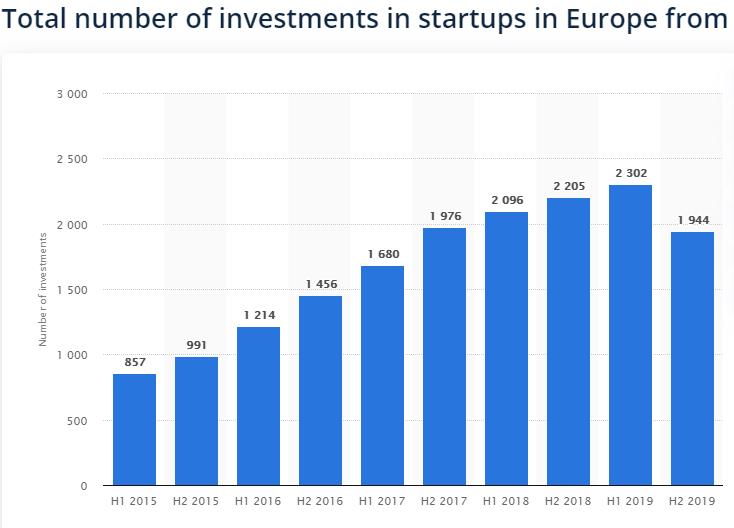 Angel investors
An angel investor is a wealthy individual or group of people who are keen to invest money in startups. Angel investors are usually focus on startups looking for funding, and could be interested in equity in the firm in exchange for investment.
Although they will expect equity or convertible debt in return for their capital, the rates offered by angel investors are likely to be more favourable than those offered by banks or traditional lenders.
Angels often invest based on their faith in the individual behind the idea as much as the potential viability of the business, so a convincing pitch is all the more important when seeking this type of financing.
Angel.co is a great resource on Angel investors in Europe.
Crowdfunding
Crowdfunding means seeking smaller amounts of money from large number of individual investors. Effectively you put together a compelling pitch explaining why the world will be an improved place with your idea. You explain you project in detail and place this on a crowdfunding website.
Three main types of crowdfunding are:
Equity crowdfunding
In this sort of funding investors obtain a stake in your business in return for the investment they put in. This avenue is pretty much similar to traditional venture capital funding.
Rewards-based crowdfunding
Here you can have some fun with your ideas, and build relationships with customers while raising funds. In return for the donation clients put in towards your startup they are offered non-financial incentives. If you are marketing a specific product then the incentive could be early access to the product, or an early bird offer at reduced price.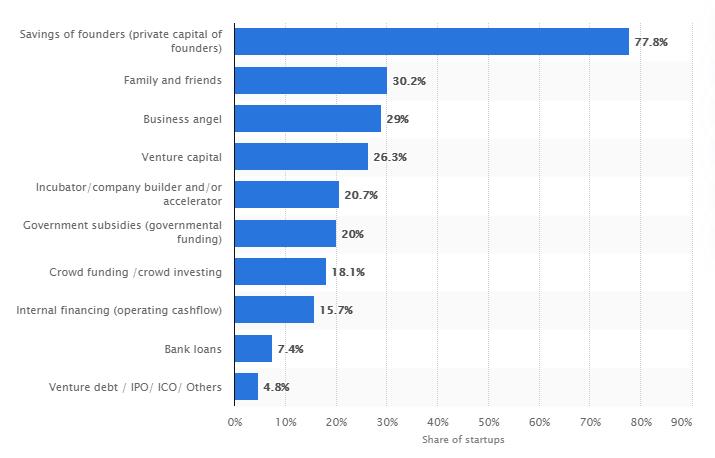 But be careful to offer only realistic incentives you are confident to deliver.
Debt-based crowdfunding
As per this model a startup repays each investor after an agreed time frame at an approved interest rate.
Grants
The appeal for grants as a form of funding sounds lucrative and the money offered to your business doesn't have to be paid as long as set conditions are met.
Of course, the criteria for being awarded a grant in the first place are likely to be strict. Startups are more likely to be awarded part payments rather than considerable sums with which they would be able to fully fund their business for years to come.
As such, we would recommend that grants are considered a 'nice-to-have' source of additional funding rather than staking your future on obtaining one.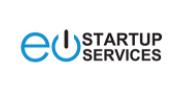 EU Startup Services
EU Startup Services is a leading consultancy working exclusively by supporting Startups in their pursuit for funding. This can be at any stage of development and across any area of technology or business vertical. EU Startup Services is the consultancy arm for the European Young Innovators Forum (EYIF) which is a prominent Foundation for Youth Innovation in Europe.
Venture capitalists
Similar to grants, venture capitalists provide startups with money that you really don't need to return. But unlike grants they expect equity in your firm in return for the investment. Venture capital is similar to seed funding for startups.
And another imperative factor is that alongside a stake in your newly incepted firm, investors will presume a level of clout in the decisions and future direction verdicts of the business.
For some startups the promise of additional input and expertise will prove reassuring but those who are determined to retain full ownership of both their business and their idea should seek other alternatives.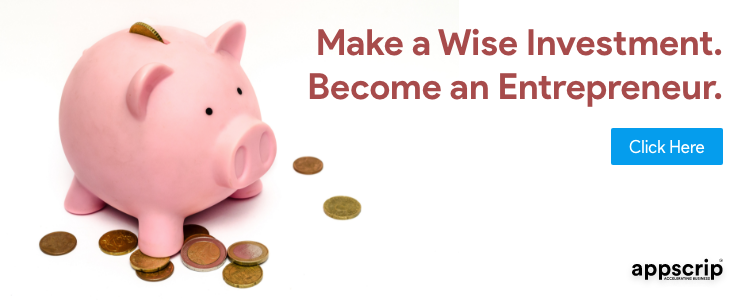 With an Engineering degree and a Diploma in Management under my belt, I worked for 16+ years in the automobile industry with various manufacturers in various capacities. But my passion for writing was overwhelming, hence I turned that into a career. I have been writing for more than 10+ years on various domains including the IT industry. I am sure you will find the 200+ published blogs of mine in here informative, exhaustive and interesting.