Appscrip has been working with InMobi for almost two years now. InMobi group comprises of Glance – the world's first lock-screen platform, InMobi Marketing Cloud for CMOs, and TruFactor that offers Intelligence-as-a-Service for data professionals.
InMobi, the country's first unicorn, captured lock screens of smartphones to display content. Glance is free to use and delivers AI-driven personalized ad-free content to screen zero of smartphones.
As a user wakes up his phone, the locked screen brings up new visuals and interactive content personalized for them. You don't have to unlock your phone to read stories or watch videos. Appscrip has provided the know-how to source necessary content.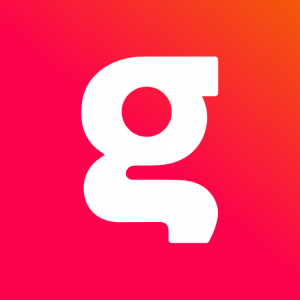 Glance in a glance
Glance has garnered 100 million (DAU) daily active users and 100,000 installs by providing news, media content and interesting games on locked screen of Android-powered smartphones.
"We reached the milestone in 21 months from inception, which is the shortest time any internet based firm took to gain this number", said Naveen Tewari, founder and chief executive of InMobi Group.
Glance runs on Android, is exclusive and is integrated into the operating systems of Samsung, Xiaomi, Vivo, and Gionee mobiles. These four handset brands make up 85% of the new smartphones sold in India.
Glance's AI-powered customization empowers consumers to enjoy content, products, and services of their choice, delivered intuitively and in a visually engaging format.
Glance's offerings are available across 19 categories. Glance provides content in English, Hindi, Tamil and Telugu, because 60% of its users are in Tier 2 and Tier 3 cities of India.
People spend 25 minutes daily consuming content in a language comfortable to them on Glance. Video makes up 30% of the content on Glance as it is preferred over text.
Glance Lock-Screen Content
Glance is a high-quality platform with professional content and is not a user-generated medium. The latest news content provided on the lock-screen of mobiles by Glance is made possible by the Machine Learning tool that has been designed by Appscrip.
Every 15 minutes content related to diverse subjects are picked by the algorithms and provided to the editorial team.
The content is then curated by the editorial team to ensure high quality, pristine, and neutral content is available for users. The personalised content is distributed to individuals as per their preferences comprehended by AI technology.
Games On Glance
Glance provides a plethora of short-form videos and games on the locked-screen. This has in fact increased engagement levels. Nearly 25% users play games on Glance actively.
These games are sourced from various quarters and then curated by Appscrip's developers to the requirements of Glance.
Glance also holds tournaments involving several participants with cash rewards in the taking. Players who don't make it through can continue playing if they view videos that are promoted by the platform.
The analytics and other data required by Glance is facilitated by us.
Late 2018, InMobi acquired Roposo to provide short-form videos on the platform. As Glance needed to boost its vernacular video content capabilities. Now they have access to Roposo's network and vernacular content creators numbering close to 48 million.
Indians seek high-quality video content in vernacular as only 10% of India speaks English. Roposo's interface lets users watch videos in 10 languages, on 24 channels.
The acquisition qualifies Glance to tap into Roposo's network of regional influencers and create vernacular video content. The firm is taking strides to make these short-form videos available in as many local languages as possible.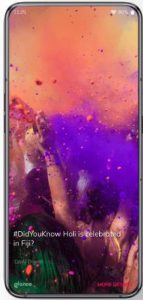 All technical work involving Roposo, on the front end, dash-boards or web tech support is taken up by Appscrip and necessary solutions provided.
Roposo brings in valuable experience and expertise in the domain of short-form videos.
This will enable them to propel Glance to a dominant position in the channel of vernacular videos creating platform in India.
Funding Chronology For Glance
Glance raised $45 million through PayPal co-founder Peter Thiel's Mithril Capital in September 2019 to scale its business outside India and bulk up its product offerings. The key motivation to raise funds is for expansion to Southeast Asian markets of Indonesia, Malaysia, Thailand, Philippines, and Singapore.
Founder and CEO of InMobi Group Naveen Tewari stated that the current round has not yet been closed and $30 million to $55 million could further be bagged.
InMobi Group had raised $320 million prior to its latest financing round, has been profitable for years and funding had not been resorted to until now. But the situation is different world over and they need to accelerate growth to pace the competition.
With Singapore as the hub for its expansion plans in Southeast Asia, Glance will more than double its headcount in the region soon as it looks to expand and deepen its presence.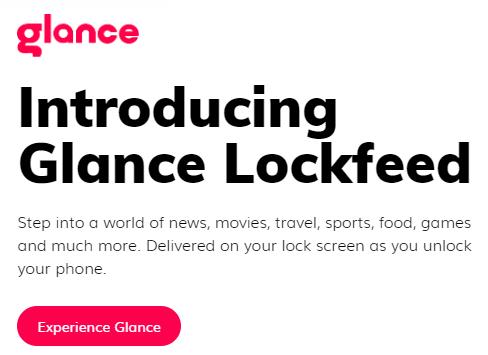 Future Plans Glance & Appscrip 
Glance plans to formally launch its service in Indonesia and other markets in Southeast Asia in partnership with the world's leading smartphone makers. The firm has three subsidiaries and plans to go public next year.
But plan to publicly list each division as they mature. The cash cow is the marketing cloud division, which will go public first.
Glance plans to expand short-form videos (Glance TV), and mini games (Glance Games) to the lock screen – Appscrip is working to make these a success.
Glance Nearby will enable brands to entice users within a range, and Glance Shopping will explore ways to draw commerce around content.
We shall keep you posted on future developments as we keep our fingers crossed.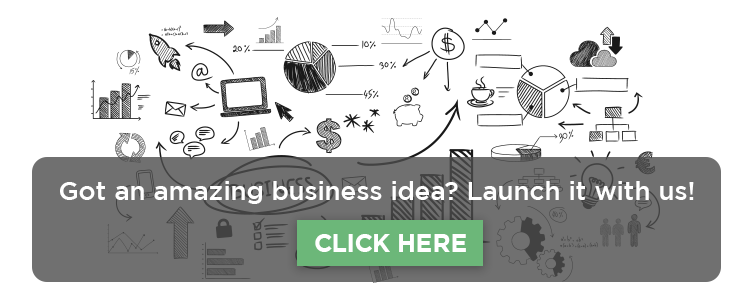 After an Engineering degree and a Diploma in Management I devoted 16+ years working in the automotive industry. My innate skill and extreme passion in writing, encouraged me to adopt it up as a profession. I have been writing for more than 10+ years in the software industry. The 400+ blogs I published are informative, exhaustive and interesting to a professional and causal reader.