Introduction

When the motto of any business is to make life easier and smoother for the masses, then success and revenue are by-products. Cairn approached Appscrip for a Software Solution – Saarthee App (an Application) to aid in the transportation requirements of their employees in the remote regions of Rajasthan and we delivered the necessary solution.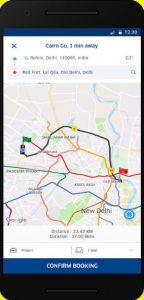 Cairn Oil & Gas – Saarthee App
Cairn is a part of Vedanta Resources Limited, Cairn Oil & Gas is the largest private oil and gas exploration and production company in India currently producing more than 25% of India's domestic crude oil production from assets in Rajasthan, Andhra Pradesh and Gujarat.
The Mangala field in Rajasthan was the largest onshore oil discovery in India during the mid-1980's and they recently celebrated 10 years of successful operations. Mangala along with 2 other oil fields in Rajasthan has 2.2 billion barrels of gross hydrocarbons of oil equivalent.
Cairn has plans to invest $3.2 billion towards enhancing production significantly in Rajasthan.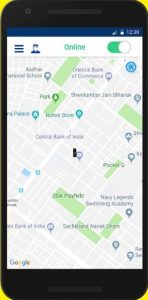 Barmer – Rajasthan
The Rajasthan block is spread over 3,111 km2 in the Barmer district and 38 discoveries have been made in this block. Cairn's acreage is now 65,000 sq km, making it one of the largest exploration startups globally. The Mangala field has produced 414 million barrels of crude. While Rajasthan in all contributed to 532 million barrels and furnished a royalty of Rs.33,500 crore to the Government of Rajasthan.
The Travel Situation
Oil fields being set in remote regions always suffer from incompetent transportation facilities. This was notwithstanding the fact that Cairn had made adequate arrangements. There were plenty of cars provided for employees, but availability was always the issue.
Having very many vehicles did not alleviate the situation as communication posed a challenge. Hence they decided to institute an App to assuage the situation.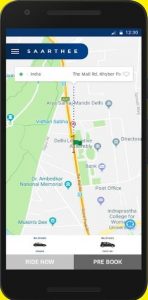 The Transportation Issues
Even though there were many cars on paper, employees did not find one when they needed it the most.
An employee would drive a car to work and park it until his shift ended. Only when he got back to the quarters another could utilize the car. Hence idle time of cars increased.
Drivers picked up only one or two employees and dropped them to work. The driver then remained there until the end of their shift or work. There was no control center in place.
Or a driver would drop one employee and go back to pick another. This increased per capita fuel consumption.
In some cars the usage was high and in some others idle time. No credible system was in place to manage this disparity.
As the town/city is located far away, during holidays not all could travel due to communication woes.
Overall transportation stuck out like a sore thumb.
The Resolution Provided – Saarthee App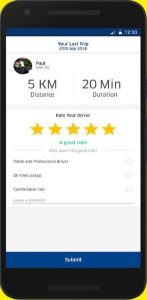 A Software Solution (an application) was mooted as an absolute remedy.
Cairn approached Appscrip and we designed and deployed an App – Saarthee App to eradicate all their transportation concerns.
Login to the App was provided via Active Directory Integration or AD Login as the solution was meant only for employees of Cairn.
As Cairn was already using this Microsoft product, it was deemed tenable to provide login through this system- which we inculcated in our App.
Now when one employee planned to travel to work, the dispatch could notify employees regarding this travel and others could share the ride.
Or employees would contact a driver for travel requirements and he would facilitate as many employees to travel along.
During holidays also a car could carry as many people to town by facilitating communication between all parties concerned through the dispatch.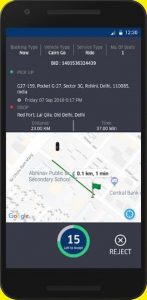 Cairn Transformed Barmer
The discovery and subsequent exploration of crude oil in the region has transformed Barmer from being a backward region to one of the most prosperous districts in the country over the last decade.
The district's per capita income has spiralled by 650% to become the highest among the 33 districts of Rajasthan, and de facto higher than the national average.
Cairn's Social Initiatives
Cairn CSR initiatives touched the lives of at least 10 lakh people in Rajasthan. Their community interventions in healthcare, drinking water and sanitation, child-care and education, and livelihood generation through natural resource management, arid-land farming, animal husbandry have brought about a positive change in the lives of people and communities in and around Barmer.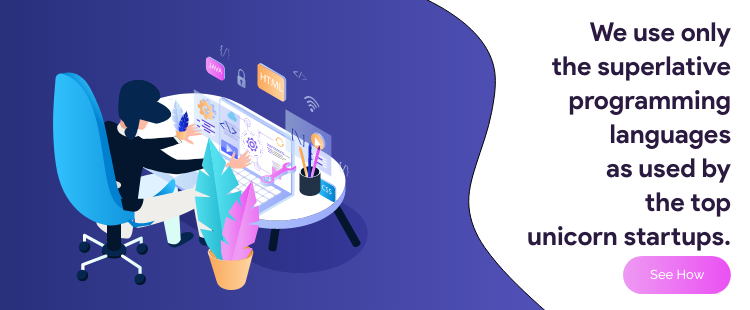 With an Engineering degree and a Diploma in Management under my belt, I worked for 16+ years in the automotive industry with various manufacturers. But my passion for writing was overwhelming, which I turned into a career. I have been writing for more than 10+ years and mostly in the IT domain. I am sure you will find the 300+ published blogs of mine in here informative, exhaustive and interesting.