In 2019, the Dutch e-commerce market was worth 25.8 billion euros.
The Dutch are amongst the largest online spenders of all EU nations, hence it is touted as a lucrative market for online retailers.
There are a large number of businesses currently operating as online marketplaces all over the world and also in the Netherlands. Some of the most prominent ones that we are all aware include Amazon, eBay, AliExpress, Walmart and several others. Consumers adore them because of the convenience they offer and numerous options that come along.
Some of the businesses mentioned above have become household names among consumers. And they have grown to become some of the largest and most valuable organizations globally.
In this blog, we will briefly examine the evolution of the Netherlands e-commerce landscape. Let's check out the most popular online marketplaces in Netherlands.
The purpose of an online marketplace is to bring together customers and sellers through the use of a centralized and proprietary platform. The operator of a marketplace often does not possess any inventory, but assists buyers and sellers in completing a transaction. Their responsibilities incorporate coordinating the payment process along with taking care of the logistics and many others.
Online shopping habits in the Netherlands 
The Dutch love shopping online and they are doing it more than often. There is a strong trend toward increasing consumer preference for marketplaces and other platforms.
In 2019, 96% of Dutch shoppers (aged 15 and older) made at least one online purchase. The Dutch do not prefer to use their credit cards for shopping, instead they fancy to pay for shopping online via iDEAL, a secure direct bank payment system.
Dutch shoppers trend of using online marketplaces for purchases are expected to increase over the years.
Top 5 Online Marketplaces In Netherlands
Bol.com was originally launched in 1999 in the Netherlands, as a 'stand-alone' web shop. In 2011 the owners – Dutch Royal Ahold and Belgian Delhaize Group opted for continuous expansion and improvements including the transition to a full-fledged marketplace. This move helped it to solidify its position as a market leader in e-commerce.
As of 2021 Bol.com has a 12% market share of all online sales in the Netherlands and over 100 million website visits every month. Their highest turnover of 4.3 billion Euros was earned in 2020.
The website consists of wide ranging Belgian and Dutch products. There are filters that help you search and filter until the desired product you need is found.
Zalando was founded in 2008 in Germany by David Schneider and Robert Gentz as a specialized webstore selling footwear. It has more than 48 million active users in 23 European markets.
It is one of the largest fashion-focused online marketplaces in Netherlands, with a substantial reach across Europe and especially Germany.
In 2021, Zalando generated 10.35 billion Euros in revenue. The Zalando marketplace platform works closely with selected partners to create a distinctive shopping experience with guaranteed standards for the customer.  Zalando is active in a variety of business fields – from multi-brand online shopping to the consultation service Zalon and more.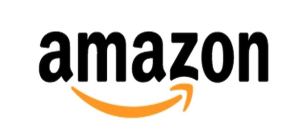 Amazon was already one of the top ranking marketplaces in the Netherlands even before it launched its full service via the Amazon.nl in 2018. Dutch buyers were previously using the European Amazon websites to place their orders.
A user who was selling on Amazon via any European site, found it easy to sell on Amazon.nl using the same seller account. Amazon holds 2.5% market share of all online sales in the Netherlands. You would be more than flabbergasted to know that monthly visits to Amazon.nl is more than 31.8 million.
Before the launch of the Netherlands specific site, Amazon received around 350 million euros in revenue from the Dutch market alone in 2018. This was reason good enough to put up the .nl site. Amazon additionally has a strong potential to grow further in Netherlands.
Bestlist.nl
This webshop was founded in 2005 by Kees Verpalen. Beslist.nl is one of the larger online marketplaces in Netherlands and Belgium, as they have the product portfolio of thousands of webshops.
Bestlist.nl has a wide range of 25 million products from almost 10,000 affiliated web shops and accounts for approximately 350,000 daily visitors. Beslist.nl is reputed for enhancing online shopping convenience for consumers.
Online Shoppers look for a product, compare prices, delivery times and reviews of various online shops and then place an order as per their choice. Beslist.nl mostly tend to provide the best deals.

Marktplaats, which means marketplace in Dutch, started out in 1999 as a platform for individuals selling their personal items. Today, Marktplaats operates as a commercial marketplace where sellers can advertise and import their products.
Here sellers are offered multiple marketing options, plus they will be able to publish information about their respective business and display customer feedback along with reviews.
At the end of 2004 the Marktplaats website was sold for €225 million to American Internet giant eBay. Over 200 classified ads are being posted every day on Marktplaats and the platform has over 6 million active ads.
In 2020 Marktplaats was taken over by the Norwegian company Adevinta from eBay, in a $9.2 billion deal.
Online Marketplace Business Model
An online marketplace is the structure used to attract buyers and sellers, sustain revenue, and remain competitive. There are overhead expenses, eCommerce accounting tasks, marketing strategies and target audiences.
At a retail store, customers know they need to carry the product they buy. Whereas online consumers expect quick and low-cost shipping that places lesser responsibility on the buyer.
Customers have a much broader range of products to choose from online. One can browse through different stores within seconds.
Customers shop for different types of products online versus offline.
Clothing, technology products, books, trips, and toys are examples of worthwhile products which usually have high online demand.
Businesses should go with a marketplace business model based on its niche product, which would be a wise choice.
Benefits of launching an Online marketplace
Rising popularity
Online marketplaces are the most preferred methods for e-shopping. As the pandemic subsides and shopping habits swing, foot traffic to physical stores are still to reach pre-covid levels. And now it is a distant reality as the populace now prefer convenience in shopping.
Consumers are consequently choosing to purchase online.
Simple Management & Social Multichannel
Being the owner of an online marketplace means you don't require inventory nor have to cover the costs of packaging and shipping items. Consequently, this model requires minimal investment than an e-commerce store.
No large workforce is required, as sales grow and you can easily scale up the operations. Apart from user-written feedback, you can benefit from inbuilt user wish-lists to gain more traffic. Advertising websites like Wallapop find it easy to effectively utilise social platforms.
Ductile business model
As you build your online marketplace, embrace appropriate tools for greater boost. Top sellers attract more buyers, while a growing number of buyers attract more sellers.
It is important that vendors recommend your marketplace in their networks as it entails higher profits for both buyers and sellers.
Swift transactions lead to easy revenue
Owning several products offer an option to compare and negotiate prices. Online marketplace platforms offer comparatively cheaper products. And they have a wide range of visitors regardless of increasing conversions.
Conclusion: Buy & Sell Marketplaces In Netherlands
Resolving issues of the target audience is key to building a successful buy and sell marketplace app. Businesses can create a striking brand identity, along with crisp app performance and necessary features. These will ensure high demand for your online marketplace platform.
The top marketplaces in the US are Amazon, eBay, Wish and many more. If you want to develop an online marketplace for buying and selling products, look for able agencies who can do it for you. You can leverage our Buy & Sell marketplace Script LeOffer.
LeOffer, is one of the best online classified app with total Customer To Customer (C2C) ecommerce capabilities inspired by apps like OfferUp, OLX and many more.
Our software has Progressive Web App (PWA), an Android app built in Kotlin, and an iOS app built in SWIFT5. We have added a unique element in our product, by including a social element.
So, now you can follow your favorite sellers and know whenever they post a new product. Our marketplace software consists of a website, an app, and an admin panel for overall monitoring.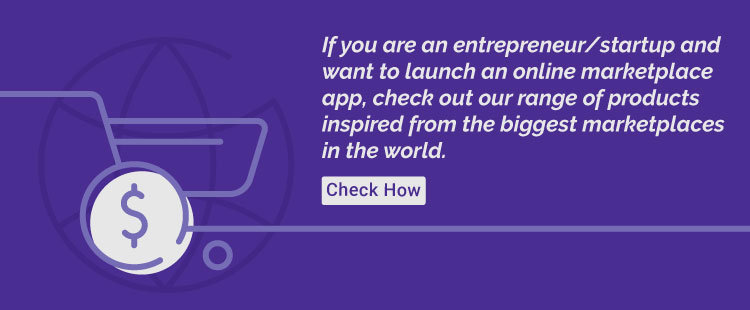 With an Engineering degree and a Diploma in Management under my belt, I worked for 16+ years in the automobile industry with various manufacturers in various capacities. But my passion for writing was overwhelming, hence I turned that into a career. I have been writing for more than 10+ years on various domains including the IT industry. I am sure you will find the 200+ published blogs of mine in here informative, exhaustive and interesting.