We entered the year 2019 with news of Lyft and Uber going the IPO way and how Rapido was planning to deliver 1 million rides per day, Migo receives huge fundings and Careem launching accessibility feature (For visually impaired customers).
Now that beginning of 2019 has settled, lets look at what these these taxi apps are up to?
Effects on Taxi Apps
Rapido

What Went Well?
Rapido has already bagged INR 71 crore in the funding round of Series A led by the Hong Kong multi-strategy private investment firm Integrated Capital.
After achieving the 1 million orders milestone,
Rapido plans to cover 25 cities and 20 million orders by the end of this year.
Apart from growing the market size, Rapido in collaboration with environmental charity, Reforest'Action is also taking steps towards providing benefits to environment.
Related Resource : A Tale to Tell: Rapido plans to deliver 1 million rides per day!
What Went Wrong?
First months of 2019 also bought some dark clouds on Rapido and Ola.
Rapido was instructed to stop its operations midway by Karnataka Government, as it declared bike taxi services illegal for carrying out its operations without permission from the transportation department.
Entire Rapido jargon has still not come to the conclusion.
Uber & Lyft
What Went Well?
Uber has acquired its biggest Mideast rival Careem recently. Although the acquisition process will take another 8 or 9 months to complete.
Uber has finally decided to launch its IPO in April 2019. Soon after its smaller rival Lyft is done with the process.
Related Resource : Uber vs Lyft: Revenue, Growth and IPO.
Lyft has already launched its IPO. Lyft Inc's shares raised to as much as 23% in their market debut on Friday (29th March 2019).
The success of the IPO came despite Lyft's steep loses and criticism of its dual-class share structure.
In fact, Lyft's valuation makes it the biggest company to go public in 2019 so far.
What Went Wrong
Uber and Lyft fell into a controversy in the very beginning of 2019. Reason being the insecurities Uber and Lyft drivers face.
They don't get benefits such as, being eligible for overtime or even a minimum hourly wage, and they don't have a right to unionize under federal law.
On top of it, Uber slashed its per-mile pay by 25 percent in Los Angeles County and parts of Orange County. Leading to the outburst.
Tweets were circulated in support of the protest.
Game Changer
The beginning months of 2019 turned out to be a complete game changer for few of the on demand taxi providing companies.
Careem : Acquisition by Uber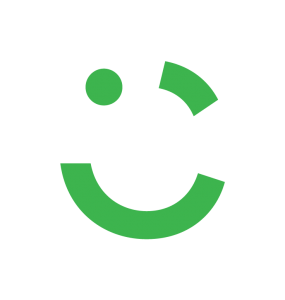 This has been a very crucial year for Careem. It has been been acquired by its biggest rival in MENA region, Uber.,
The acquisition possibility was doing rounds in the market and has finally settled by the company on 27th March 2019.
However, Mudassir Sheikha will continue to be the CEO, and is very hopeful to acquire larger market with the help of Uber's resources.
Related Resource : Mudassir Sheikha's letter to Careem colleagues
Pony.ai : Launched Fleet of 19 Self Driving Cars
Pony.ai a potential rival to Didi in China has finally launched the self driving cabs for its customers.
It has fleet of 19 cars for now and they plan to reach at least 100 vehicles by the end of 2019.
Currently they are operating only in Guangzhou and are still working on the safety of these self-driven vehicles.
Zaytech : Bags Huge Investments
It has proved to be a good year for the startup, Zaytech IT solutions from Ethiopia. They are the developer of taxi-hailing product ZayRide.
It has secured a seed funding round from local and international investors in order to roll out new products and expand scope of their markets.
Shebah : New Crowdfunding Champion
This women-only taxi service provider based in Australia becomes the new crowdfunding champion by raising $3 million. The title was held by digital banking startup Xinja.
Over 2,000 investors pumped between $100 and $1,000,000 into Shebah on the Birchal crowdfunding website.
Conclusion
Overall the first 3 months of 2019 has been very happening for all big and smaller ride hailing companies worldwide. Basically implying how hot the on-demand taxi niche is.
Statistically speaking, 2019 business forecasting reports that taxi market in the USA, UK and UAE will showcase 25% growth.
Must Read | Build An Uber Like App with these technologies
---