When most of the tea consumers in India were restricted to drinking tea from roadside vendors or homes, 11 years ago Chai Point changed the tea business forever. With AI technology and IoT, chai is now delivered through a tea delivery app. 
---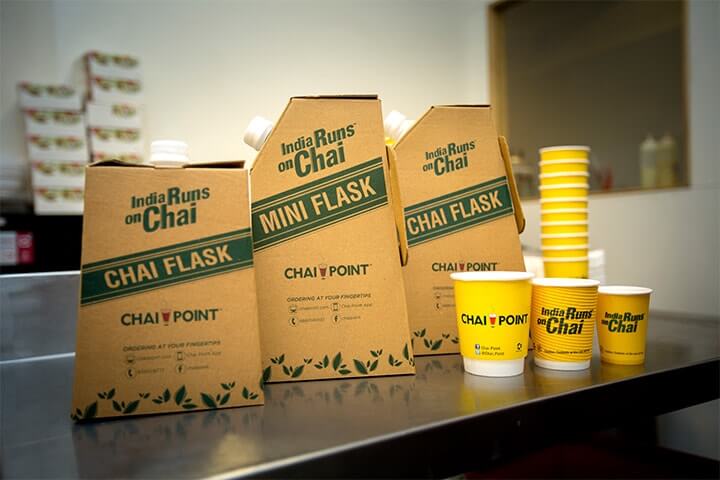 Chai or tea is the drink Indians can't live without. For Indians, chai or tea is more than just a beverage. From a break from office work  with a puff of a cigarette to a family gathering, everything is accompanied by a fresh, hot, steaming chai. Kick-starting a day with a cup brimming with emotions is nothing short of a ritual that is replayed everyday, almost in every household. 
 It's estimated the value of tea consumed can be roughly a trillion rupees every year. 
Yet there are more cafes for coffee and none for chai.
After intensive on-ground research, Amuleek and his team found out almost no tea chains were existing in India.
Around 1500 coffee cafes v/s zero tea cafes.
The team came up with a vision "India Runs On Chai". That's when the idea of starting a chai start-up originated in the mind of Amuleek Singh Bijral, founder of Chai Point. Chai Point's FY 2018-2019 revenue was around 1.3 billion Indian rupees. Chai itself became the fuel that drives Chai Point's growth. Today, you can see Chai Point's products sitting on Flipkart, Amazon, and other online marketplaces.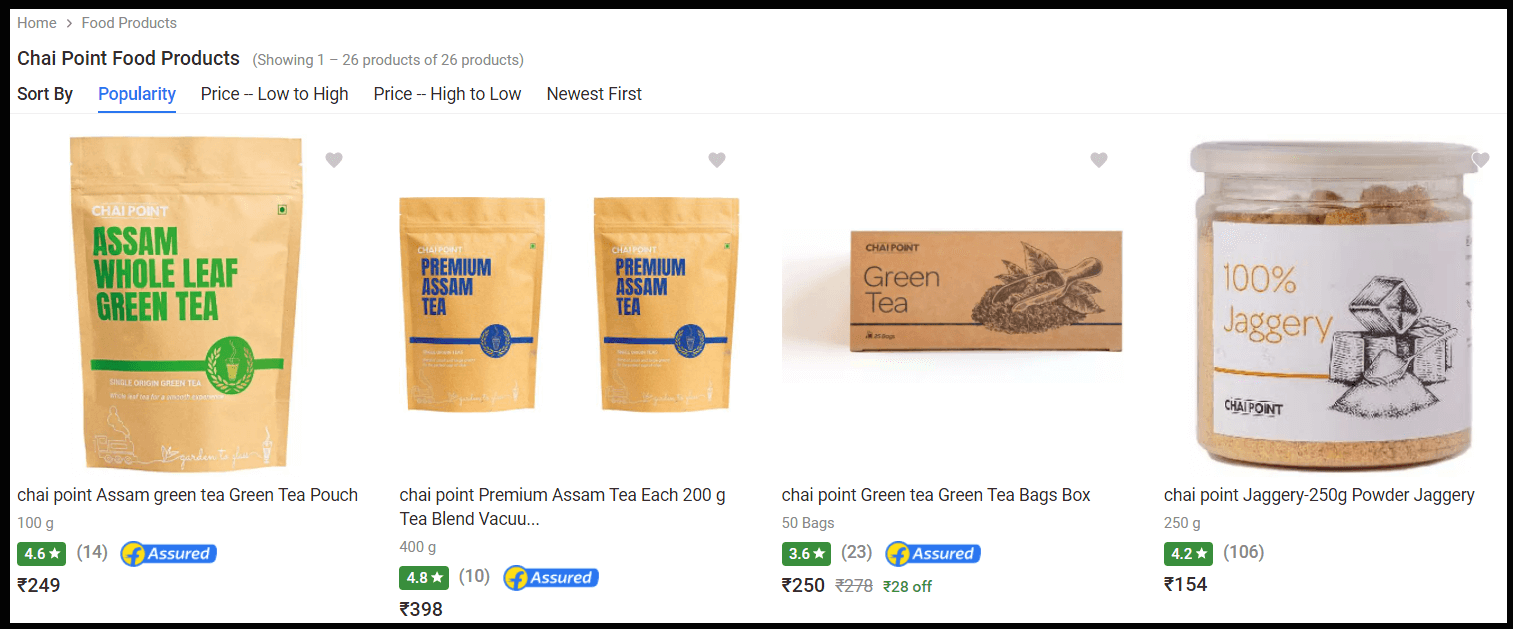 Chai Point: Brewing Success From A Tea Delivery App

Chai Point, India's largest organized Chai retailer, opened its first store in Bengaluru in April 2010. 

Chai Point grew rapidly to become the go-to brand for a perfectly brewed cup of Chai. 
They sold over 30,000 cups every day through their tea delivery app and website to offices and working professionals.

Chai Point is the largest Chai retail chain with over 100 stores across eight cities – Bengaluru, Delhi, Gurgaon, Noida, Mumbai, Pune, Hyderabad, and Chennai.

Their offerings now include varieties of hot Chai, Iced Chai, Whole leaf green tea, premium Assam tea, Assam masala tea, shakes; and bite-sized Made-For-Chai Snacks perfectly accompanying the morning and evening Chai ritual.
Also Read: Meal Kit Delivery Service: Give Your Hunger A New Option
Chai-On-Call: Tea Delivered In 30 Minutes!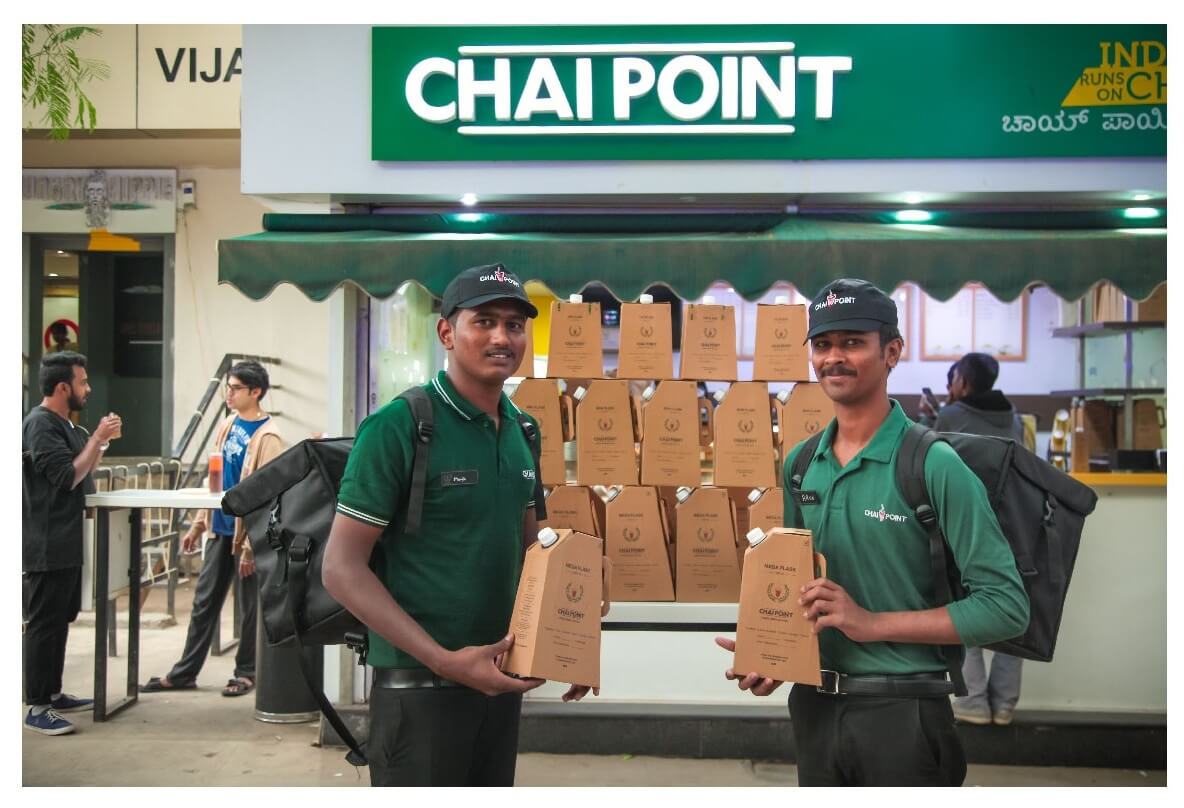 Chai Point was path-breaking in launching Chai-on-call, a tea delivery service that delivers hot, fresh tea within 30 minutes. 
Customers can order different varieties of chai from their website or tea delivery app.

With Chai, customers can also order any savories or other drinks on the same platform.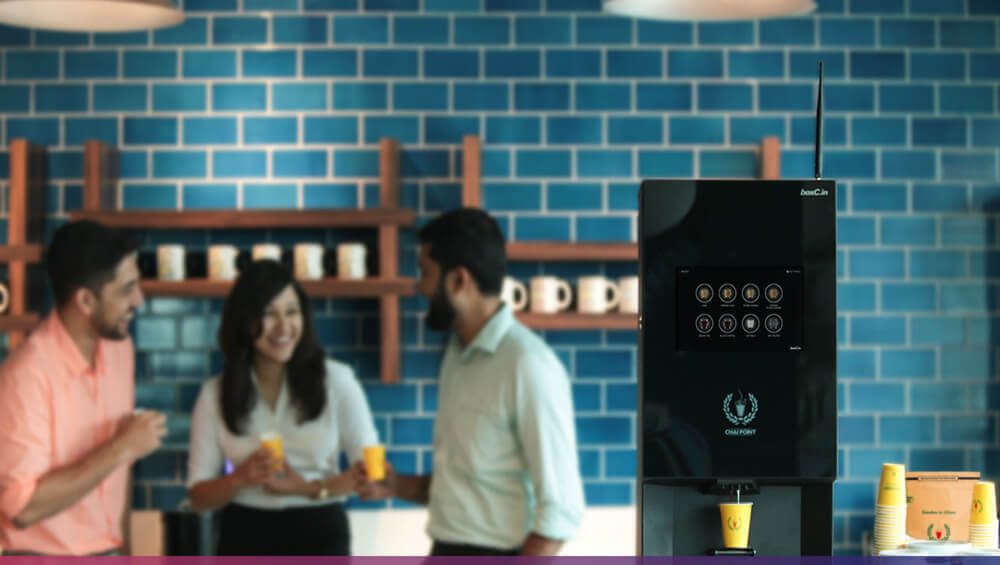 Chai Point caters directly to more than 50 large corporate firms and many more medium and small-sized firms.
They have set up mini-stores in many business parks and dispensers at smaller companies. Offices can even subscribe to regular deliveries using the Chai Point's tea delivery app.
Also Read: Flexy App | Success Story | Dutch Multivendor Delivery App
Features That Make Chai Point's Tea Delivery App A Delight To Use
Exquisite List Of Teas To Choose From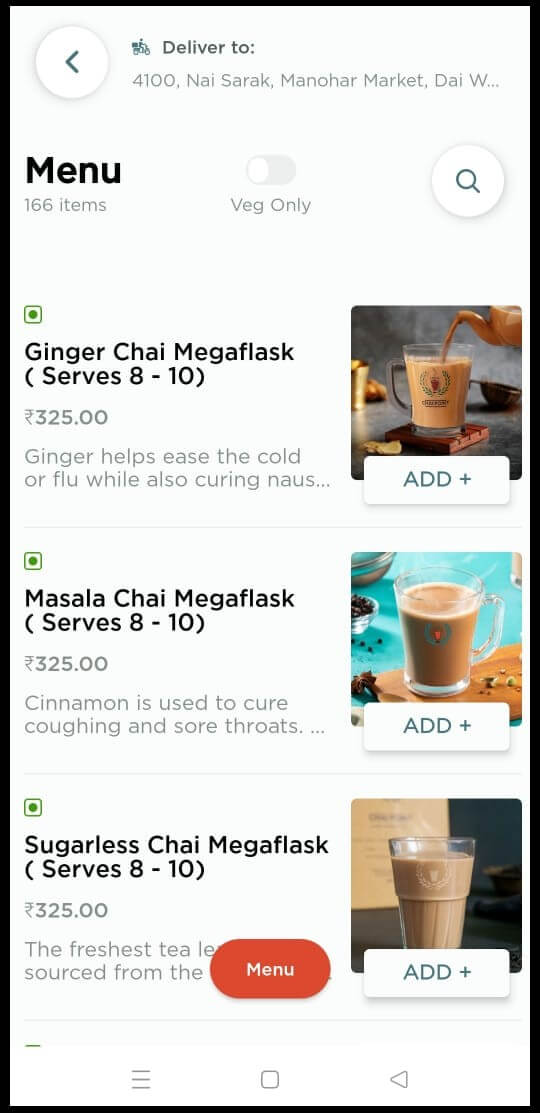 Customers on the tea delivery app can order favorite flavors of hot milk tea, black tea, and masala tea, in a unique heat-retaining flask. Chai Point guarantees to deliver the tea within 30 minutes to their customers' doorsteps.
All-In-One Payment Option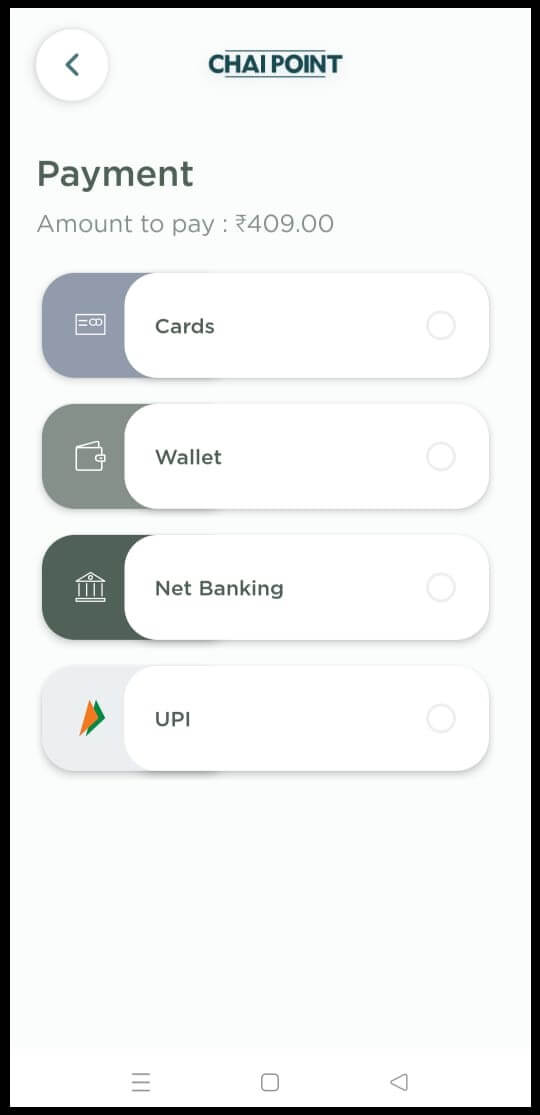 An in-app wallet feature helps users transfer money using debit/credit cards. They can use wallet money for payments even at their stores. Users can also pay over other payment gateways (Net Banking, UPI) embedded within the app.
Review Orders & Bill In A Jiffy!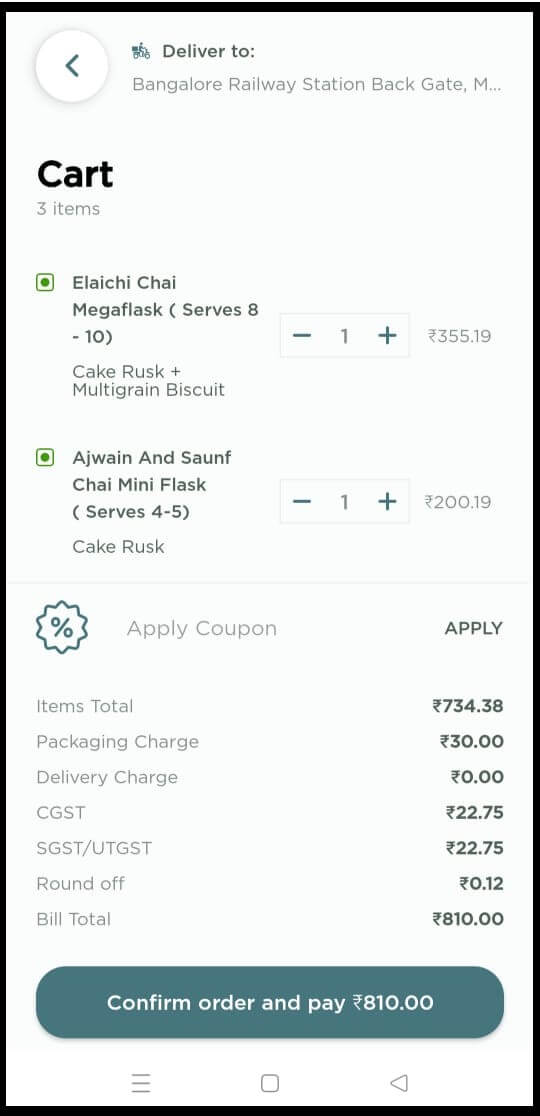 The seamless UI of the app helps users monitor their orders, check billing prices, and apply coupons. 
Ease Of Tracking Orders
Users can track their orders and real-time location of their delivery. 
Advanced Location-Based Search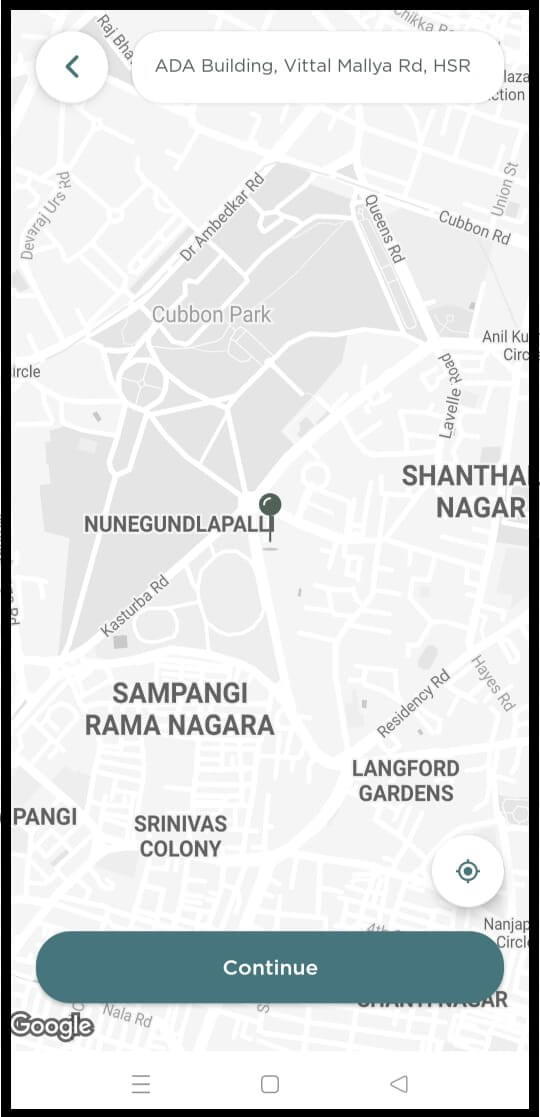 Chai point app has a very interactive map feature to detect users' locations automatically. Users just have to tap at their location and chai will be delivered right away. 
Using the "Store Locations" option, users can find nearby Chai Point stores. They are informed about the status, closing, and opening times of the stores. 
Also Read: Success Story | 33Farma | Pharmacy To Your Hands
AI And IoT Optimization Boost Tea Delivery App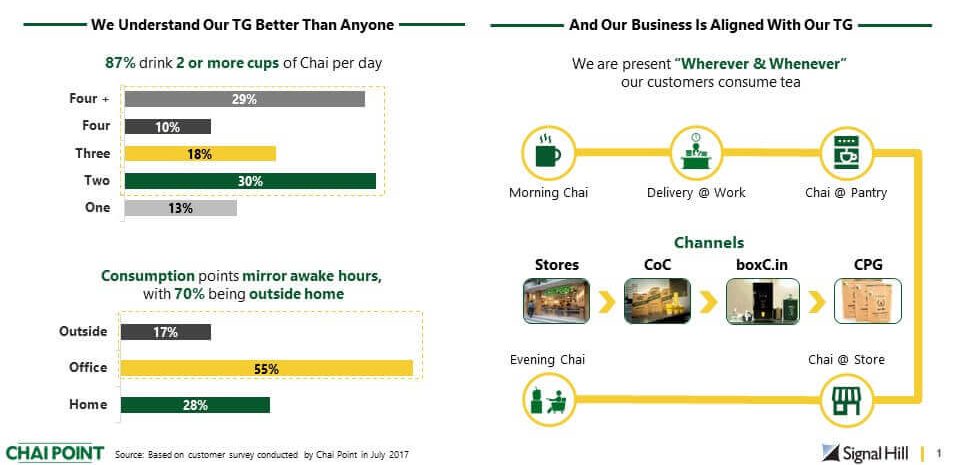 Chai Point with an aim to automate its delivery service did extensive research of its target audience. They included AI and IoT functionalities to their tea delivery app to monitor the tea consumption amongst customers. Chai Point also developed an in-house SHARK platform on AWS which is the backbone of delivery and campaign management. 
Insights On Their Unique SHARK Platform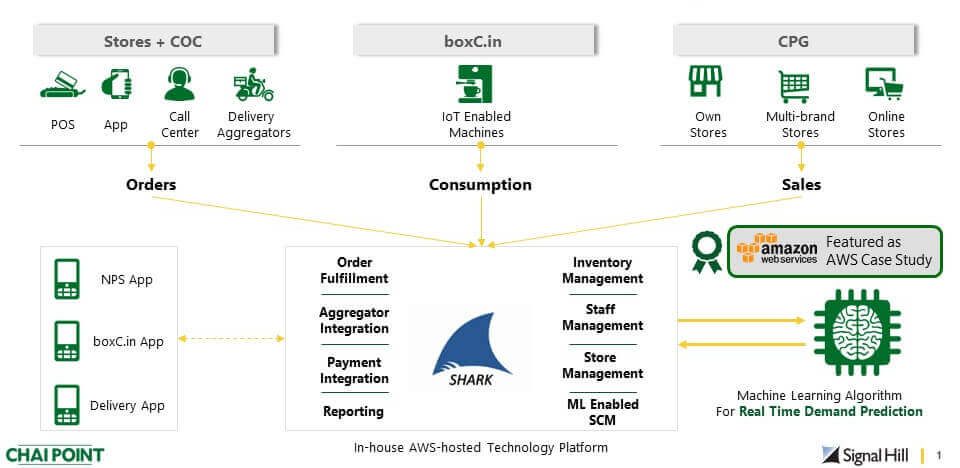 SHARK takes care of all aspects of sales, delivery orders, IoT-enabled solutions for BoxC, and products being sold on multiple channels. 

The platform is also helpful to integrate AI for cost optimization, efficient operation, and smooth backend operation.

With AI, they can track the records of every cup spent and update the server memory. Hence, there is complete transparency in consumption.
New-Found Success Of Chai Point's Tea Delivery App


Heat Retaining Flask – Innovation That Pulls In The Business
The major success for Chai Point was the introduction of a heat-retaining flask for delivery.
It keeps the tea fresh for 30-45 minutes. The team at Chai Point saw the necessity to invent this flask based on customer demand.
The intention is to maintain scalability and hygiene at offices so that tea quality would never be doubted.
All this innovation and intricate planning lead to,
Chai Point's 75% of the orders for Chai coming through online channels and

Chai Point's tea delivery app
Inspired Enough To Launch Your Own Tea Delivery Business?
Our experience in creating many delivery solutions has shown us how quality apps and software can make a real difference. We are Inspired by hyperlocal delivery apps like Rappi, Dunzo, Delivery Hero, etc.
DelivX, our prime delivery solution, is a feature-rich delivery business management software solution backed by a robust & scalable tech-architecture. Whether it's chai, coffee, food, cargo, groceries, our solution is compatible with any and every kind of delivery system. So, if you are planning to create the next Chai Point tea delivery app call us. We will help you with all aspects of the technology beginning from planning to implementation.
---