Netherlands is a country we cannot disregard when it comes to startup culture.
In 2019 the Netherlands was ranked as the world's fifth most economically competitive country and in the year 2020 totally 804,620 startups were registered there. Netherlands is also among the world's top ten exporters. The startup culture along with entrepreneurship and government assistance has produced a fecund environment for Dutch startups to flourish.
Dutch startup space continues to blossom, the persistence of investments and innovation suggests it. We uncover the movers and shakers to look out for and therefore complied tech startups in Netherlands that are set to shape the future of tech here.
Just Eat, Adyen and similar firms incepted here, proving that the Netherlands has cultivated the much needed infrastructure which has had a positive impact on the startup scene. The stock market exuberance of 2021 only proved that the Dutch startup ecosystem possesses resilience. Amsterdam has risen from third position to the second spot in the startup ecosystem in Europe.
Amsterdam based startups have seen lesser VC investments last year. But $707 million was invested in startups in the first half of 2022. This is the second-largest amount on record.
Formidable Tech Startups In Netherlands
    1.  Silverflow
Founders: Anne Willem De Vries, Paul Buying, Robert Kraal
Founded in 2019 this Dutch startup Silverflow is based in Amsterdam. This tech startups in Netherlands has developed and operate a cloud-based system that assists payment providers improve their technological offerings. This simplifies and completes the payment process quickly for customers.
The firm has gone through two rounds of funding after its launch, which has further attracted more investors. The company managed to convince its investors regarding the future of the firm and has therefore earned $20.1 Million from these funding rounds.
    2.  Dayrize
Founders: Vincent Hoogduijn, Austin Sims, B Nollen Eva Gladek,
Dayrize was founded in 2020 and is based in Amsterdam. The company roots for sustainability while operating a marketplace. What they make sure is, products can be supplied to anyone anywhere, whilst ensuring a green-planet can be maintained.
The company has been pretty much successful in attracting investments from all over the world, despite having been only launched recently. The business raised 4.4 Million Euros through a single funding round in June 2021.
    3.  Orderli
Founders: Dorus van den Oord, Maurits Franken, Sven van der Zee
Founded in 2019 this Dutch startup Orderli is based in Leeuwarden. The company was floated squarely when the effects of the pandemic was felt by businesses. Hence they developed technology to beat the ill-effects of the lockdown and physical distancing.
They provide solutions to simplify the ordering process in bars and restaurants via QR codes. This increased in popularity during pandemic as a safe method of ordering.
In August 2021 led by Y Combinator, the company went through a pre-seed funding round. During this Orderli received $125,000. The company also completed a $1.01 million acquisition to help it grow.
    4.  Orchest
Founders: Rick Lamers, Yannick Perrenet
Founded in 2020 Orchest is based in the city of Rotterdam. This tech startups in Netherlands provides open source development platform for data science, which is further improved through cloud offering. They promote efficiency in the data science domain.
Orchest has been successful in securing funding. They have managed to raise $4.2 million during two rounds of startup funding from their investors. They have used the funding money to enhance their development.
    5.  Convious
Founders: Camiel Kraan, Kevin Westermeijer
This startup was founded in 2017 and is based in Amsterdam. Convious operates a SaaS platform for the entertainment industry by connecting visitors with operators using a cloud-based system. The entertainment industry is changing rapidly post the pandemic, hence they enhance agile response of this industry.
Convious has been successful in garnering investment. Since the startup funding they have gone through three rounds and have attracted enough investors to fund its cause. The funding rounds have helped them secure $16.2 million for development.
     6.  STRM Privacy
Founders: Bart Voorn, Pim Nauts
STRM Privacy was founded in 2020 and is based in Rotterdam. They ensure companies can safely collect customer data and manage it through inbuilt privacy features. Businesses with data-heavy functions can stay compliant to strict data protection regulations and evolve to keep end-users safe.
After inception they have gone through one round of funding that attracted investors. These investors have managed to raise $3 million to further develop their privacy platform.
     7.  Detail Technologies
Founders: Paul Veugen
Founded in 2020 Detail Technologies a Dutch startup is based in Amsterdam. This tech startups in Netherlands develops and provides virtual cameras that can be used by various video conferencing software platforms. They can also be used by streaming platforms like Twitch.
They have gone through two funding rounds to gain funding since their inception. More than twenty investors have pooled in to raise a total of $7 million to further help the company grow.
     8.  LionVolt
Founders: Karl McGoldrick, Sandeep Unnikrishnan
LionVolt was founded in 2020 and is based in Eindhoven. They develop incredibly efficient solid-state lithium-ion batteries and their product is in high demand these days. They ensure that the batteries they produce are more environmentally friendly and sustainable.
Since inception they have gone through two rounds of funding. They have gain the support of a few investors through those funding rounds. With the help of these investors they have managed to raise $5.5 million.
     9.  NorthSea Therapeutics
Founders: David Fraser, Hilde Steineger, Patrick Round, Tore Skjæret
NorthSea Therapeutics is based in Naarden and was founded in 2017. They target metabolic, inflammatory and fibrotic diseases via new treatments.  The treatment is based on structurally engineered lipid therapeutics. They have made wonderful progress via research and has built an enviable reputation.
They have had four rounds of funding after inception with nine investors on board. As on date with the investors they have raised $149 million to fight the mentioned diseases.
     10.  Verdify
Founders: Jochem Bossenbroek
Verdify was founded in 2017 and is based in Wageningen. They are into culinary practices. The company's app allows users to get recipes to cook certain foods. The advantage being the recipes can be personalized to the dietary needs and preferences of the user, so that they enjoy what they consume.
Since its inception the company has been to three rounds on funding and have managed to secure $2.4 million with the help of four investors.
     11.  Productpine
Founders: Camiel van Doren, Dimtar Maslarov, Vinsent Hulshof
Launched in 2019 Productpine is a startup based in Amsterdam. This tech startups in Netherlands provide a platform so that marketing can be jointly convened by D2C brands. This would allow them to reduce the customer acquisition cost with the help of social media and platform shopping.
Since inception they have been through two rounds of funding and have gained a few investors. As on date they have collectively earned $1 million in investment.
     12.  Nori Health

Founders: Roeland Pater
Nori Health is a startup founded in 2017 and based in Nieuwegein. This tech startups in Netherlands have created a medical chatbot so that customers can discuss what is aggravating their health and troubling them. This helps customers to manage chronic illnesses.
After the launch of the business it has gone through three rounds of funding to grow and develop. Nori Health has attracted few investors who have collectively invested $1.6 million.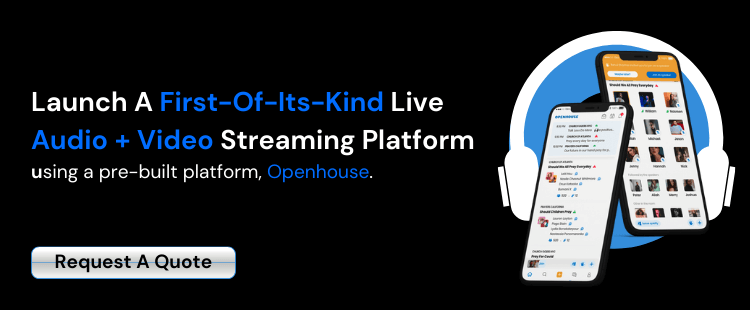 With an Engineering degree and a Diploma in Management under my belt, I worked for 16+ years in the automotive industry with various manufacturers. But my passion for writing was overwhelming, which I turned into a career. I have been writing for more than 10+ years and mostly in the IT domain. I am sure you will find the 300+ published blogs of mine in here informative, exhaustive and interesting.