Corona Virus – These 2 words conjure up images of fear, isolation and death. Our movement is restricted. For something as essential as buying food becomes a impossible task.
And if someone falls ill during this period it becomes a catastrophe, especially if there is no access to healthcare facilities or doctors nearby.
---
As the world wakes up to this pandemic, people are beginning to realize the power of online services. And more so the ease of consultation with a doctor online through the use of telemedicine software.
Did you know, 75% of the doctor, urgent care and ER visit could be safely handled over a video chat or phone call.
Effective doctor-patient communication is the heart in building a therapeutic doctor-patient relationship.
Telemedicine software helps the doctor's ability to gather minute health and daily lifestyle information of the patient in order to facilitate accurate diagnosis, counseling, and establishing a caring relationship with patients.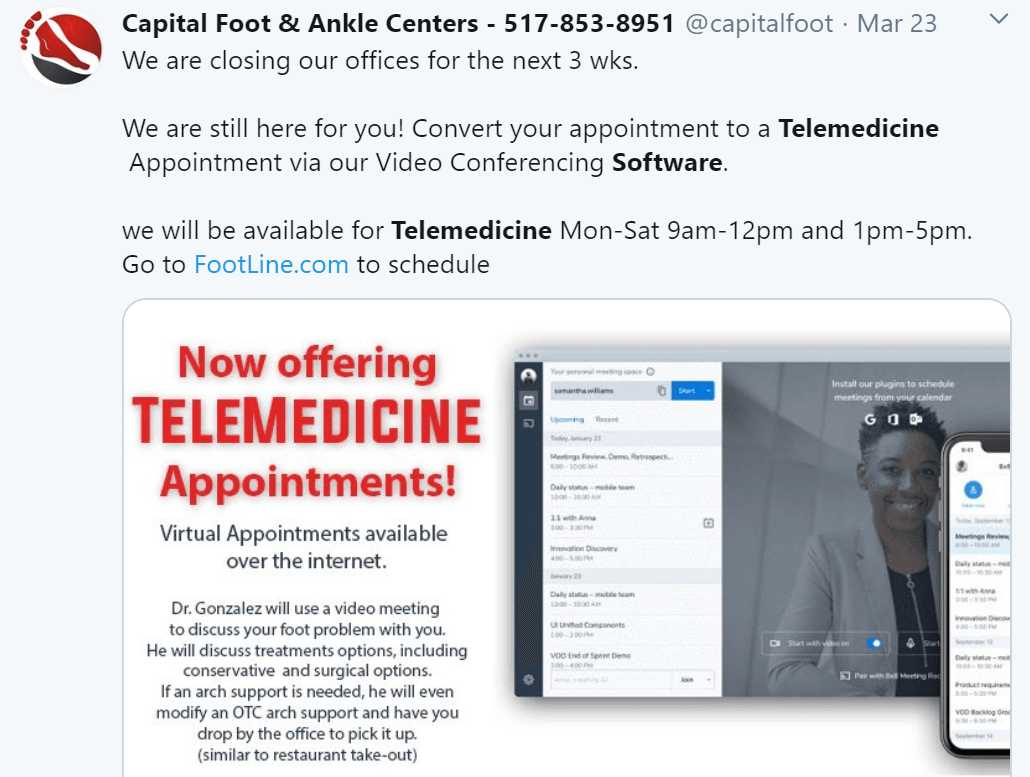 Good doctor-patient communication offers patients tangible benefits. Healthcare apps and/or "telemedicine software apps" comes as the biggest rescue to fuel better and reliable interpersonal communication.
From
Real-time conversation to
Video conferencing,
Remote care
To
Personalize monitoring.
Managing patient records to coordinating care.
Its such a powerful new way of providing healthcare that Doctors wouldn't have a reason to say no this lifesaver for the foreseable future.
Lets look at some figures:
75% of the doctor, urgent care & ER visit could be safely handled over a video chat or phone call.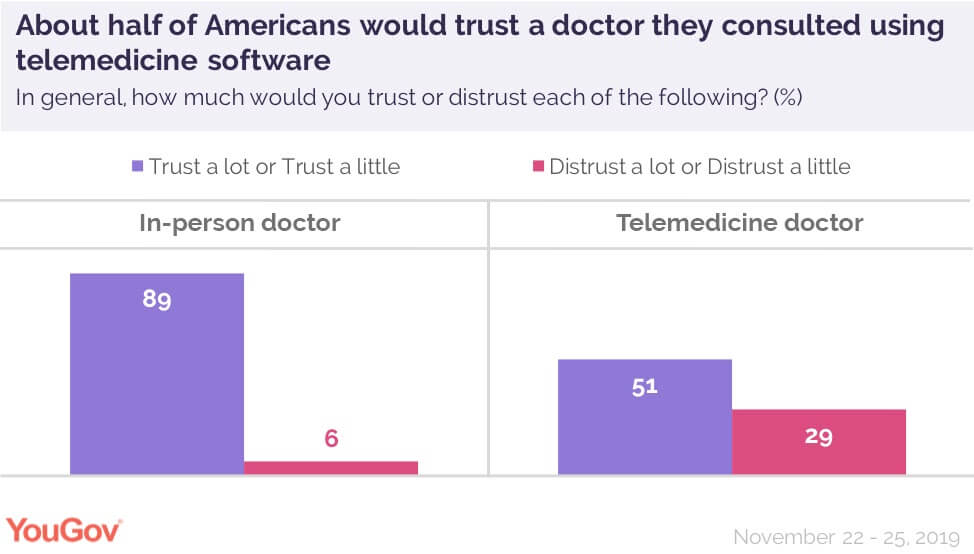 79% of respondents to a survey say that they feel more connected to healthcare providers who don't spend a lot of time on paperwork during visits.
93% of physicians find value having a mobile health app connected to Emergency health services.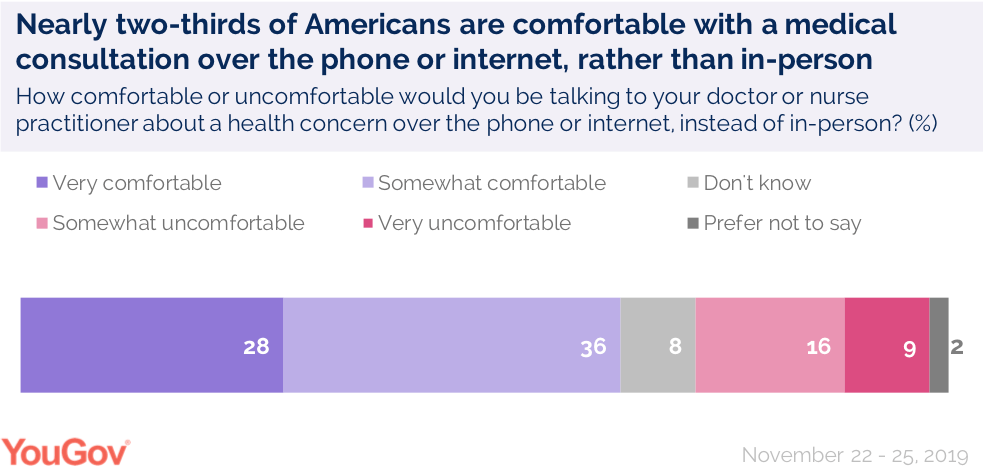 74% of hospitals that use tablets or other mobile devices to collect information from patients are more efficient than those who don't.

Top Benefits Telemedicine Software Offers:
Patients get personalized face time without the drive time.
Geography dissolves as a barrier to quality healthcare. Not only that, the housebound, elderly or rural patients also get the benefit.
Virtual two-way conferencing technology helps consulting with patients who have difficulty traveling or are located far from the practice locations.  It would also help rural patients save time and money travelling for small chronic treatments.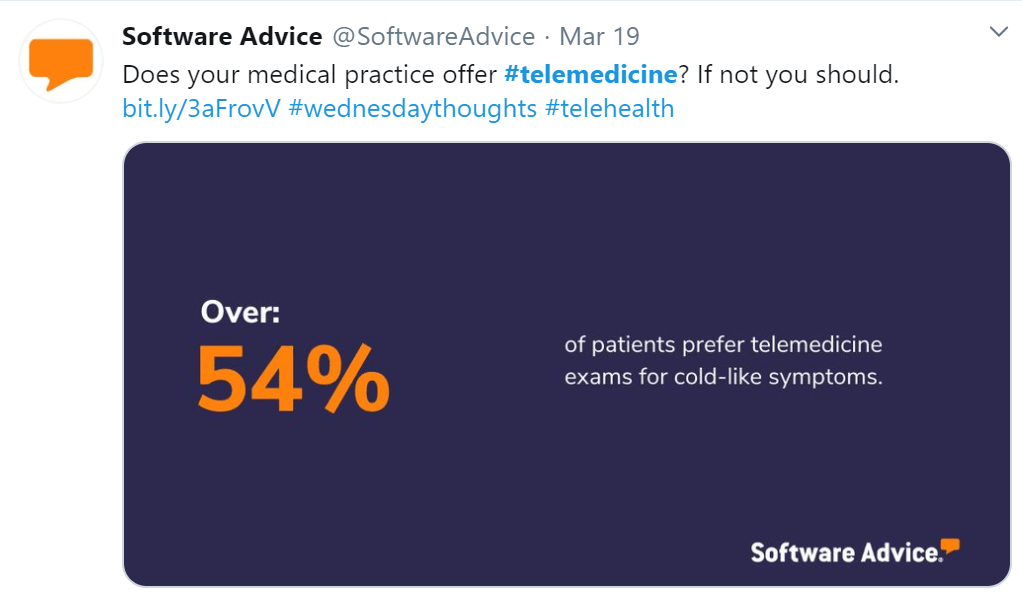 Medical Report Sharing

Healthcare chat apps upgraded with WebRTC technology helps patients and doctors in exchanging medical reports, X rays, e-prescriptions, images etc. within the message thread making it simple for both the parties to share the files without the threat of getting damaged or lost.

Reduction in Cost

Remote care, e-prescriptions, and online consultations significantly reduce the healthcare cost, saving money for patients and doctors as well. This seems to be the biggest benefit of telemedicine software.
The American Hospital Association reported on a telemedicine program that saved 11% in costs and more than tripled ROI for investors.
Retain more revenue by offering in-house specialist consults.

Clinics can stop referring patients who need specialists to other practices. Instead they can use Telemedicine software to bring the specialists to their patients.

Keeping specialist consultations in-house helps you retain more patients & more revenue.

Group Communication with Specialists
Multi-way Video Calling enables doctors to invite other participants that may include other healthcare specialists, surgeons to join the call and achieve perfection during both diagnosis and treatment.
This is a sterling feature as it helps avoiding errors in diagnosis.
Minimizing risk to healthcare workers
In times of a pandemic the patients can be divided into the at-risk and not-at-risk groups. Right actions can then be taken for the patients who have been pre-screened, saving precious time and minimizing risks of transmission to all.
Chronic patients can have scheduled teleconsultations to avoid face-to-face clinic visits and hence minimize their risks of exposure.

Final Word
Integrating WebRTC in healthcare solution or developing a telemedicine software app has become a pivotal need for quality patient care.
Implementers of the software should develop a plan that addresses areas such as compliance with standards, technical requirements, reimbursement, human factor considerations, and strategies to handle telecommunication breakdowns and how to deal with equipment malfunctions.
---