How many of us step out to shop these days? Be it clothing, grocery, electronic goods or appliances we tend to shop for them online. Hence it becomes imperative for businesses to have an online presence. The best Ecommerce platforms (as elucidated below) fulfills your wish to have an online presence.
Last year 1.86 billion people world over shopped for goods online. Ecommerce platforms let you foray into the world of selling online. They essentially allow you to build an online store and sell your products on those sites created by you without knowing the basics of coding.
Best Ecommerce Platforms
We know most businesses at inception could be on a tight budget, hence an added investment on new customized technology or delaying online launch would not be a good proposition. Hence taking leap of faith to invest in a custom built online store or spending time and energy to research for the best site may not be down your alley.
Find below 6 best Ecommerce platforms with valuable information on each one to help you decide on which one you could expand your business.
There are basically 2 options available while picking an Ecommerce platform, a free plan or then you have a free trial period and then paid. But with a free plan the number of tools would be restricted. If you are serious about taking your business to the next level it would be advisable to take a look at the below 6 best Ecommerce platforms and utilize the benefits available to grow your business.
Big Cartel (Free Plan)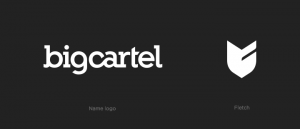 Big Cartel is an Ecommerce platform that is free to use, of course they do have few plans of paid subscription too. The free option is for those who want to take things at a slow trot testing waters before investing in a paid choice. But the downside is the features are trivial, the URL has BigCartel in it and you can sell only a limited number of products.
Pros
Free subscription possible
Plenty of help while building the site
Marketing of art material advisable
Cons
Very basic features available
Building a site is very confusing
Themes available are basic and insipid
There are three paid plans – segregated by the number of items that can be sold. Hence you get a domain, discount codes, and inventory tracking. This site is for those who have limited products and are happy to remain low key.
Constant Contact (Free Plan)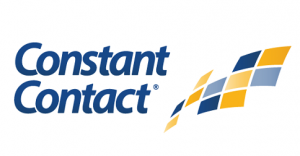 This is the second platform that lets you sell wares free. Hence understandably the features are limited. This site lets you build from the scratch, rather than adopting a template. You have to key in a few answers, but you are warned that editing is not as easy as you presume. Hence it's advisable to leave it to the platform and they do come up with interesting designs.
In here you can sell only 3 products and a transaction fee is charged. Therefore this option is for those looking for a lively site with few products to sell.
They do have an interesting feature – Email marketing. You can syn the website builder and email marketing system to get good results.
Pros
All kinds of industry sectors are supported
Designing is simple and well assisted
Absolute value for money
Cons
Only available in English
Users rated it poorly on 'Likely to recommend'
SEO tools are as good as missing
Wix

Wix has very good web design tools which will help you build an exquisite online store. They have close to 500 templates and an able Help Center. But to begin to sell you need to subscribe to a paid plan, taking a longer term will give you considerable discount. But rest assured you pick some very good features such as, unlimited bandwidth, free custom domain and excellent Apps to challenge your competitors.
Pros
Product videos can be included
You have the option of a mobile editor
Supplementary goods can be sold
Cons
Sales across diverse channels not possible
Inventory system is not effective
There is no option for abandoned cart recovery
Shopify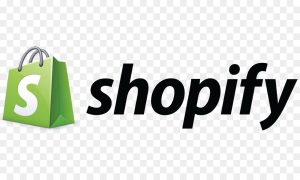 This is by far the best all round ecommerce platform to enhance your business and to scale rapidly. You have a free trial period of 14-days with access to the best sales tools. There are wide ranging features, option to sell across various channels and a huge app store to boot.
Shopify is an absolute value for money even with a basic plan to experience the positive effects of the innovative business tools to operate a successful online store. You can sell as many products, have a cache full of apps and sell across diverse channels. Deciding to invest for a whole year can get you further discounts.
Pros
An absolute masterpiece of an inventory system
You can sell across diverse social media channels
By far the best ecommerce builder
Cons
The costing adds up with the addition of apps
There are transaction fees charged on other payment gateways
The site needs to be reformatted while switching themes
BigCommerce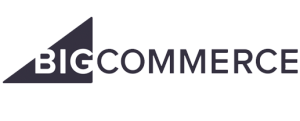 You have a 15 day free trial period to test all its excellent features and then you upgrade. There is a demo option to view how your store works online. You can sell unlimited products on various channels, get support, and enable coupons.
BigCommerce has amazing built in features to help you flourish your business. It has the best scalability compared to all other platforms and encourages you to dream big. Go on subscribe for a year and save on costs.
Pros
Amazing SEO tools to assist
Has the most number of inbuilt attributes and 100% scalability
You can sell across Facebook/Instagram
Cons
You don't have the option of a mobile App
Usage of complex terminology
Editing interface not user friendly
Volusion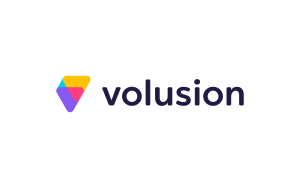 You have a 14 day free trial period. During this time there is no transaction fee, you can suggest products to consumers and add plenty of Apps. With the basic plan you have access to all inbuilt features but can sell only 100 products. There is also a professional plan to sell up to 5000 products, but the SSL certificate needs to be procured separately. With other platforms it's a standard.
Volusion is for the analytically inclined (as it has a huge backend), for the data driven business crowd, those with a penchant for consumer analysis (like information on what is being searched on Google).
Pros
Option of a mobile app
Plenty of analytical tools are available
Various payment options
Cons
SSL Certificate not issued as a standard
There are no blogs
No option to sell digital products
 Summary – Best Ecommerce Platforms
The best ecommerce platforms have a free trial period during this time you can start building an online store without cost. Big Cartel and Constant Contact allow free building as well as selling. Wix offers best creative control and lets you build a store without cost, but you will have to upgrade in order to sell products. Shopify comes out as the best ecommerce platform with an extensive range of tools, enormous app store and exemplary support.
BigCommerce has the most inbuilt features available. Building a store on Shopify takes a few hours and on BigCommerce a couple of days or AI assisted building is done within minutes.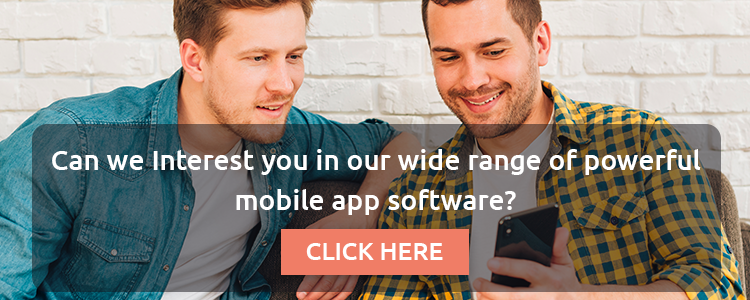 With an Engineering degree and a Diploma in Management under my belt, I worked for 16+ years in the automobile industry with various manufacturers in various capacities. But my passion for writing was overwhelming, hence I turned that into a career. I have been writing for more than 10+ years on various domains including the IT industry. I am sure you will find the 200+ published blogs of mine in here informative, exhaustive and interesting.