The weekly errand folks love to hate: grocery shopping.
Standing in long lines, sometimes with or without a loved one in tow and yet not being able to find the perfectly shaped potato or naturally ripe avocado are the juiciest bits of this escapade. All the while taking care of kids, juggling with your shopping list, ensuring safety of your purse and keys are all a part of this mission.
Today, all the physical torture and the hassle is put to rest as supermarkets reside inside our smartphones. The one best positive the pandemic brought us is apps. And fortunately, there's an app for shopping too, we've rounded up the grocery delivery apps in the UK for you.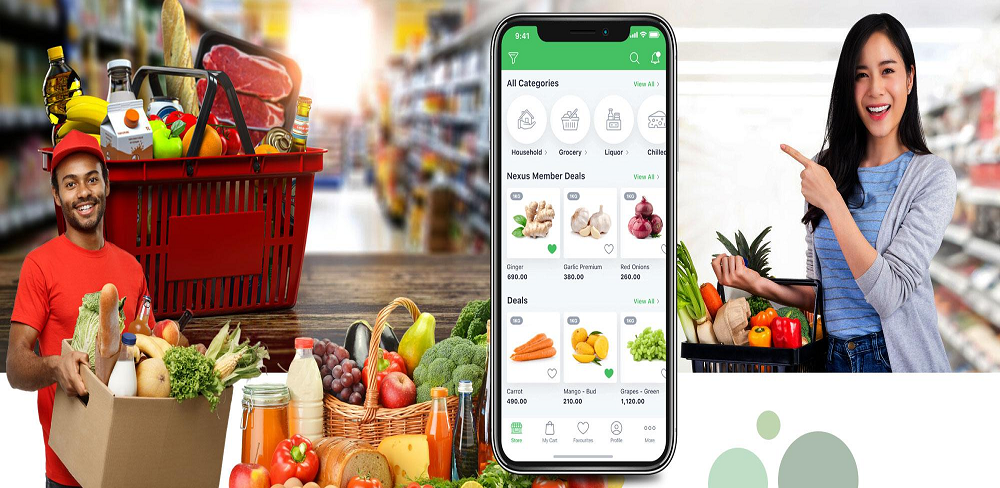 From travelling to carrying heavy bags home, shopping traditionally for groceries entail putting in lots of effort. Thanks to these grocery shopping apps, you can bid farewell to that dreaded moment when your hurriedly written shopping list is missing when you are ready to leave home or forgotten when you step into the battleground (we've all seen it!).
With grocery delivery apps in the UK, it is easy to scroll, pay and receive an order within 10 to 60 minutes. After the covid-19 crisis, many people got habituated to this convenience. According to a study by Spryker, it was found that 60% of British consumers shop online on a weekly basis to procure necessities. Thus, the ever-growing industry leaves a lot of scope for newcomers. 
How Grocery Delivery Apps In The UK Function?
The key to success for grocery delivery apps in the UK depend on the type of service and its value in the market. It is important to adopt a suitable monetization strategy and business model. One can consider either of the 4 models:
Inventory Model
Multi-Vendor Marketplace Model
Shopping Model
Hyperlocal Model
Using these models, entities can directly monetize their services by charging customers and businesses. Ways to monetize can be:
Peak hour fees
Delivery charges
Subscription plan fees
Promotion fees (taken from businesses wanting to be featured on their platforms)
Commission percentages
Accomplished grocery business or Grocery delivery apps in the UK have used many tips, tricks, and tactics to become the best among their counterparts. This year the below mentioned Grocery delivery apps are among the best for entrepreneurs to take inspiration from.

Incepted in 2015, Turkey's biggest instant grocery delivery app founded by Nazim Salur has quickly made its presence felt among the big grocery delivery apps in the UK. British citizens can scour from over the 1500 types of goods listed on the on-demand delivery platform.
In its Series E round of March 2022, this unicorn that delivers products within minutes raised $768 million. The company generates revenue via marked-up prices, delivery charges, and other fees that garners them 10% overall margin. Valued at $12 billion, the quick commerce business model has been Getir's forte.
The smooth interface too is a source of accolade with customers as they rated it 4.9 on the app store!
Deriving its name from 'avocado', this 2000 founded business called Ocado offers a premium selection of quality products and pairs it with an excellent delivery service. The business started by Jonathan Faiman, Jason Gissing, and Tim Steiner has delivered more than 12 million orders as on date.
Their presence is larger in Europe and they offer their services to 70% of British households.
Along with discounts and yearly subscriptions, the platform also offers green delivery slots service for its environmentally conscious users. Recently, it unveiled a plan to introduce robotics and automation solutions to the grocery sector. Marks & Spencer selections are offered on the Ocado platform as M&S owns 50% of Ocado. Ocado's latest funding was raised from a Post-IPO Debt round in June 2022.
As on date, the business has raised a total of $2.5 billion in 6 funding rounds.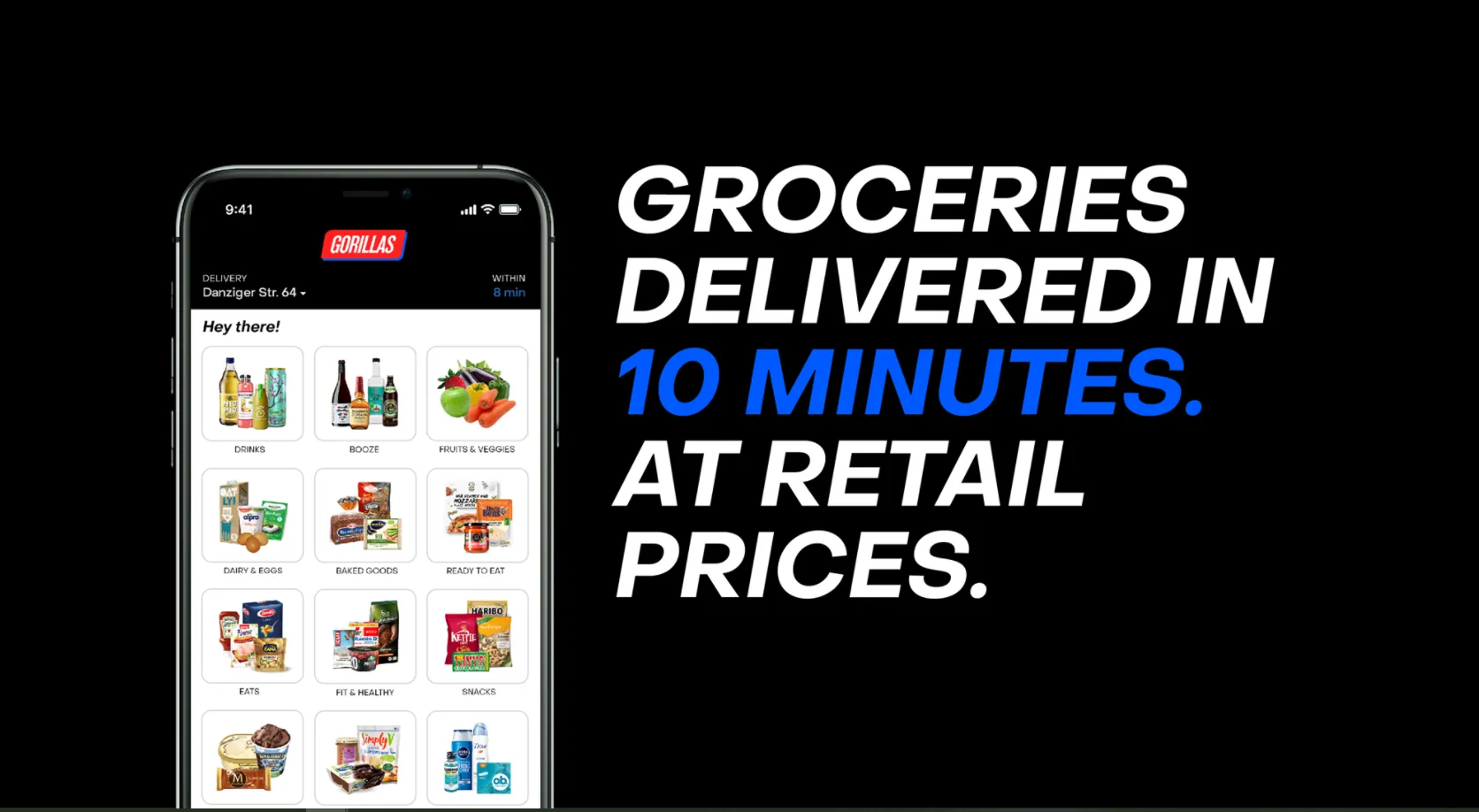 In 2020, the 'faster than you' Berlin business changed how people bought their weekly essentials. Kağan Sümer and Jörg Kattner founded the now Unicorn (businesses with valuation of $1 billion are called Unicorns) that functions with dark stores or warehouses that help complete deliveries within 10 minutes. Gorillas grow their share of profits using mark-up prices and by charging for delivery.
After beginning their UK venture in London during 2021, they quickly expanded to 4 more UK cities. With options to get alcohol, pet food, or pharmacy products delivered, the Gorillas Company gives tough competition to other Grocery delivery apps in the UK.
Gorillas have accumulated $1.3 billion in funding so far through 6 funding rounds, with the latest being in 2021.
Motivated to be one of the top Grocery delivery apps in the UK? Check how you can here!
Covering 90% of the UK's postal codes, Lee Parkinson and Yazan Bin Mohammad's Beelivery runs on a unique business model since 2015. Upon receiving an order, a delivery agent shops for your requirements from a local supermarket and delivers it to your doorstep. The business gains revenue through commissions, delivery fees, and charges on premium services.
Having 15,000 drivers onboard ensures Beelivery can deliver goods 24/7 to its clients.
The Cheshire-based platform hopes to gain orders of more than $645 million in the UK till September 2023. It acquired Pinga and even raised $1.39 million from Series A round in 2021. With this new funding, Beelivery intends to accelerate its business strategy and gain 450,000 new customers by 2023.
Started as a brick and mortar shop by John James Sainsbury in 1869, the company's philosophies and expansion strategies led it to gain national reach. After Tesco, Sainsburys presence is the largest among many Grocery delivery apps in the UK. The listed company has acquired 9 companies till now.
The company earns 39% of its revenue from online grocery sales, which translates to 690,000 orders a week. Sainsburys has captured 15.1% of share in the grocery delivery market via competitive pricing.
Is It Profitable For Grocery Delivery Apps In The UK? 
In 2021, the global online grocery market size was valued at $285.70 billion. From 2022 to 2030, its CAGR is expected to increase at 25.3%. There is no denying that opportunities of profitability exists for its founders and savings for customers using grocery delivery apps in the UK.
Success, fame, and growth enjoyed by Grocery delivery apps in the UK and worldwide are due to many reasons. The number one reason is the effortlessness and saving on many fronts like time, offered to customers.
Getting engaged with the industry early on is a good start. Entrepreneurs looking to foray into the grocery delivery realm have a wonderful white label product called Grocer that has been developed as per latest trends in the industry to aid them along the way.
Features that you consider important can be included in your product and the product branded to your requirements. Grocery delivery industry will not lose steam soon, as people have tasted convenience in shopping from home during the pandemic. Hence this trend will continue. The grocery delivery industry is worth taking on, with innovation, the right strategy and a trusted platform.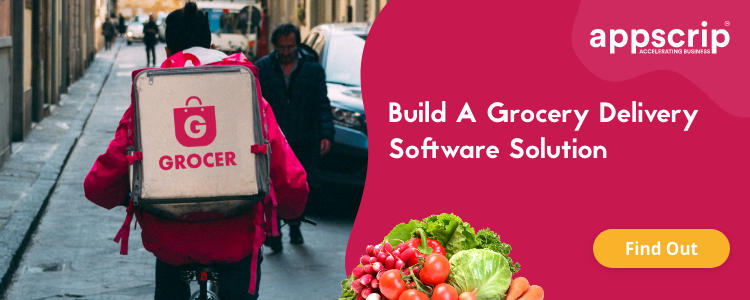 With an Engineering degree and a Diploma in Management under my belt, I worked for 16+ years in the automotive industry with various manufacturers. But my passion for writing was overwhelming, which I turned into a career. I have been writing for more than 10+ years and mostly in the IT domain. I am sure you will find the 300+ published blogs of mine in here informative, exhaustive and interesting.