Clothing, electronics, jewellery, and grocery shopping on the internet were already on the rise before COVID-19, and today it has become a standard part of many people's daily lives. Customers live in continual anxiety that they will contract the virus; as a result, they avoid coming into contact with one another and don't even venture out to the store to buy their basic necessities.
Making your local pharmacy into an online pharmacy delivery apps in Malta is just what's needed to meet the needs of customers by supplying them with medicines at their doorstep. Reportlinker is in favour of this option due to the fact that it is anticipated that the global online pharmacy industry in terms of revenue is likely to increase at a CAGR of over 20 per cent between the years 2019 and 2025.
The distribution of prescription medicines from an online pharmacy delivery app in Malta is an excellent method that not only helps customers keep their social distance but also ensures they have access to the medications they need.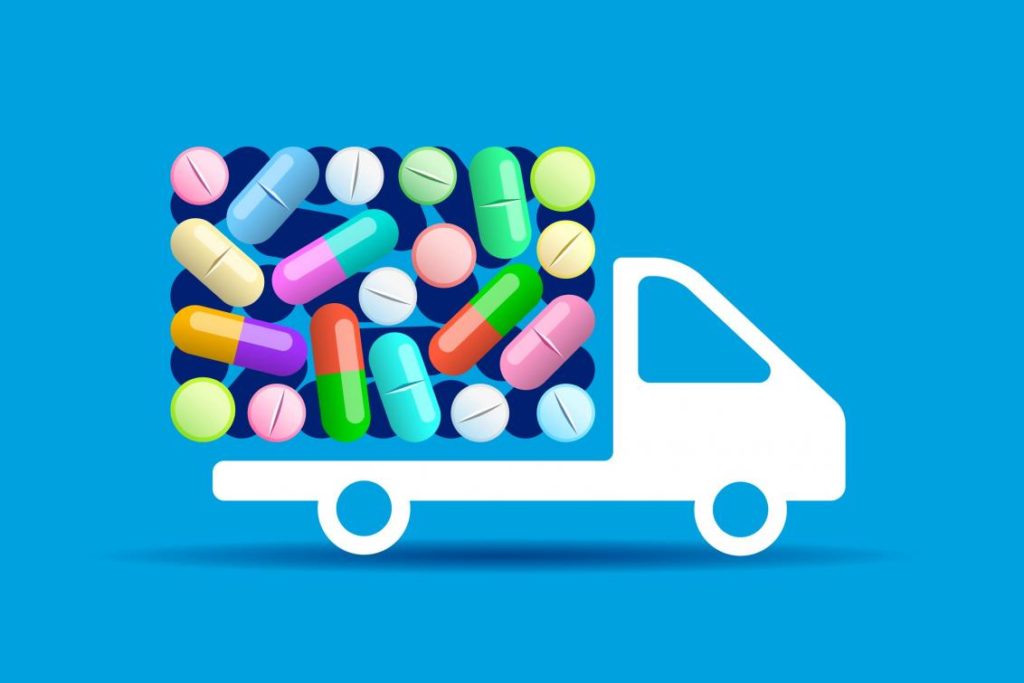 Here are some of the best and most successful online pharmacy delivery apps in Malta.
The Best Online Pharmacy Delivery Apps in Malta
Express Meds
Express Meds is an Online Pharmacy Delivery App in Malta that allows the customer to order medicines from the local pharmacy. The app has a welcoming user interface which shows the user the list of pharmacies nearby and enables them to place orders.
A variety of payment methods are supported by the app. The Rx Express Service App is a convenient piece of software that allows users of Express Meds Malta to manage their prescriptions, select the services they want, make payments, and keep track of their orders.
Patients are able to submit any necessary medical prescriptions and have the option of self-picking up their medicines either during business hours or beyond normal business hours, or having the medications delivered directly to their homes.

Milias Pharmacy
Arlette Falzon Seychell, a pharmacist, and her husband, Owen Falzon, opened Milias Pharmacy in 2006 as a family business. Recently, the pharmacy in Senglea, which was recently rebranded as Milia's Pharmacy, relocated to brand-new, more spacious and contemporary quarters that better reflect the mission, culture, and core values of the pharmacy company.
The pharmacy now offers delivery via online pharmacy delivery apps in Malta.
The mission of the organisation is to provide an unparalleled level of pharmaceutical care to each and every one of its clients/patients within a comfortable and welcoming setting, always keeping in mind the patients' health, best interests, and overall safety.
Browns Pharmacy
Browns Pharmacy is one of the reputed online pharmacy delivery apps in Malta. They have a very modern and welcoming user interface on their responsive website. They sell not only medicines but also cosmetic and wellness products.
The webpage is a progressive web app (PWA) that loads fast and supports multiple payment options. Browns Pharmacy offers a home delivery service if ordered via their website, charging a nominal delivery fee.
The Pharmacy's offline stores are essentially dark stores that facilitate the pickup of online orders. However, some of the divisions of Browns Pharmacy are also fully furnished supermarket-style pharmacies.
AgriMed
AgriMed Limited is an online pharmacy delivery app in Malta that specialises on veterinary medicine. The following are some of the delivery services they provide to local end clients: At AgriMed Pharmacy, you are able to pick up any order, regardless of its worth or its size.
For purchases with a total value of less than 125 Euros, a delivery service fee of 6.00 Euros will be charged; however, delivery will be provided free of charge for orders with a total value of more than 125 Euros.
A valid prescription from a veterinarian must be sent through email, Facebook, or included during the ordering procedure before medicines can be dispensed.
Although you are able to add these items to your checkout process along with other non-prescription medicines, AgriMed will not be able to ship the purchase until the medical prescription that was issued by a veterinarian is included.
Health & Co Malta
Health & Co. is a one-of-a-kind Pharmacy, Holistic Healthcare, Aesthetic, and Wellness Centre that offers a wide variety of services utilising the latest cutting-edge technology to achieve the finest outcomes for all of your requirements. Health & Co. also carries a full range of holistic medical products.
The mission at Health & Co. has always been to provide patients with the very best experience that can be had. This is accomplished by offering the most innovative treatments and products in the wellness and aesthetics industries, and doing so with a staff of highly trained and experienced professionals.
They also offer medicines delivery via online pharmacy delivery apps in Malta.
Why do you need to start Online Pharmacy Delivery Apps in Malta?
Customers can keep their social distance and order their medicines conveniently while still receiving their prescribed medication via an online pharmacy delivery service.
If you own a local pharmacy, here are the reasons why you should start online pharmacy delivery apps in Malta.
Straightforward method of placing orders
The only information that the customer will be expected to provide during the ordering process is his or her personal information, a list of the medications that are needed along with the prescription, information about the physician, any insurance information, and, finally, the method of payment.
Customers are more likely to buy from a company that has an easy-to-use purchase process since the ordering process itself becomes more user-friendly. With the assistance of Med.Me, developing the most effective online ordering system for any and all sorts of pharmacies is a simple and straightforward process.
Quick and Easy Transportation
The consumer is provided with a high level of convenience when it comes to the management of their medicines thanks to the fact that the online pharmacy delivery service provides prompt and contactless delivery.
There is effective delivery management software available, which makes it easier for drivers to optimise their routes, display the status of an order's fulfilment, and give real-time reporting and updates.
Intuitive Navigation & convenience
Your online pharmacy delivery service can give more people access to more types of medications, which will help your firm grow. The customer saves themselves the trouble of going from one neighbourhood store to another in search of the medicine they require.
It is possible to get an online update on the status of a product even if it is out of stock, for example. They are able to obtain prescription medications without leaving the convenience of their own homes.
A description of the drugs and how they should be used, as well as reviews written by clinical professionals and information on preferred alternatives, are all widely accessible on the market.
Streamlined Order Processing
Integrating all orders and delivery partners into one place, modifying menus or enabling/disabling outlet locations, tracking the number of orders, cancelled orders, customer testimonials, and finally, analysing sales reports to view top spenders and identifying opportunities to grow your business are just a few of the ways this online pharmacy delivery approach can benefit you.
With solutions like Med.Me – an online medicine delivery script and online pharmacy software for health care needs, you can grow your local brick-and-mortar pharmacy and be one among the online pharmacy delivery apps in Malta and offer effortless online ordering and delivery of medicines.
It is a robust on-demand pharmacy delivery script with innovative features available in top apps like Netmeds, CVS Pharmacy, NowRX, Capsule Pharmacy, 1mg, Amazon Pillpack and Saydl.
Login, navigation, and order placement are all made simple using the Med.Me platform. Delivery of medicine with or without a prescription, real-time tracking and payment choices, proof of pick-up and delivery, Referral codes and loyalty points, and the opportunity to view reports, analytics, and the admin panel are all features offered by this platform.