A pretty popular website in the UK for uniting fans with their favorite celebs is the Thrillz celebrity shoutout app.
Fans could get performances, shout-outs, and more from their favorite celebrities via the app. Thrillz has quickly risen to the top of the list of consumer apps. It is also a popular app among creators to generate income.
Fans have been always looking for opportunities to communicate directly with stars and artists, and Thrillz has provided the necessary solution to this pressing issue. In this article, we will see what Thrillz provides, how it generates revenue, its business model, and its audience.
The Thrillz celebrity shoutout app became successful soon after its launch in 2020. Thrillz gained popularity when businesses began offering celebrities upwards of $20,000 to video call into virtual or online holiday office parties. On Thrillz, anyone may get in touch with their favorite stars, with charges varying according to their popularity.
With the app's growing admiration, the list of celebrities on Thrillz is getting fairly remarkable.
How Does Thrillz Function?
Thanks to Thrillz, one can purchase, share, and take pleasure in personalized video messages, performances, and life experiences from their favorite celebrities. It is an ideal gift for a loved one.
Getting a personalized video message from your favorite star has never been simpler. It is a user-friendly platform, just follow these simple steps:
Search for your favorite celebrity on Thrillz.
Pick the one from whom you want a video.
Choose from the packages and services they provide.
After that, provide your name, email, and instructions for the content creator / celebrity as to what needs to be recorded in the video.
Celebrities are given 7 days to record the requested video, and you will be alerted by text and email when it is done.
Through these permanent videos, one can view, share, and tag others on Instagram. Through this, the marketing and reach of the app rises.
The Thrillz celebrity shoutout app is used for both personal and business use. Personal clips are made for amusing shout-outs to friends and family or for private / non-commercial use. Business shout-outs are more expensive than personal shout-outs as business shoutouts are commercial in nature.

The business model of Thrillz
Anjan Luthra, the CEO and founder of Thrillz describes it's revenue model. They generate income by taking a 25% cut on each booking generated by stars and content creators on their site. Celebs are also attracted by collaborations, agencies, and direct interaction.
According to reports, Thrillz has a community of over 10,000 people, that number is predicted to rise to 100,000 soon.
Thrillz's business plan includes a variety of revenue sources that includes:
 Personalized Videos
In less than 90 seconds, customers can reserve a customized video from a celebrity. They can even leave a gratuity for the celebrity once the purchase has been fulfilled.
Thrillz Live
Video conversations with a individual and numerous paid online concerts featuring your favorite stars are available.
Thrillz Business
Utilizing the influence of celebrities, Thrillz helps SMEs and large corporations enhance their commercial messaging.
In addition to adding new business lines, Luthra noted that the startup will also grow its team and expand its teams in London and Los Angeles. The business intends to make investments in expanding its product line and becoming global.
Who uses Thrillz?
Most of this app's users seek personalized videos and messages from their favorite celebs. Additionally, people who make money impersonating other celebs and people who want to advertise their business by getting promotional videos made by celebrities also constitute the users of this app.
Not only are performers earning great profits, but Thrillz offers both performers and clients the opportunity to donate any earnings to charitable organizations and other humanitarian endeavors. Therefore, influencers too, who lead these charities, spread this noble thought and expand as the app does.
Anyone can use it as it's a user-friendly app.
How does Thrillz make money?
Prior to 2020, the company operated with the assistance of event organizers in an offline mode. When the COVID-19 epidemic hit, everything changed, and events were canceled. The company faced losses and was initially heartbroken. However, they went back to the drawing board and sought new ways to leverage connections and earn revenue.
By May 2020, they had modified the company's course, enabling customers to use celebrities and social media influencers to deliver virtual experiences in place of live performers for events. Going online spiked the profits of the company exponentially.
Funding for Thrillz basically comes from CEO and Founder Ashkan Karbasfrooshan. On June 17, 2021, a Pre-Seed round was raised and Thrillz secured a total of £1.3 million in a single round.
As a result of long-term agreements with the celebs, they now collaborate with several prestigious agencies in Europe and the US. They benefited due to the COVID-19 and resulting lockdown with significant growth as celebrities looked for alternative income streams. They have recently raised $1.8 million from prominent investors to continue expanding globally.
Thrillz Statistics
Thrillz aims to revolutionize the creator economy. The swiftly expanding marketplace enables artists and celebrities to commercialize through fan involvement, business partnerships, and exclusive content. Thrillz was released in 2020, and the firm claims its usage has been rising 100% per month, with the current valuation standing at £9.9 million.
The valuation of £8.5 million is based on issued shares. They also had 75% of monthly revenue growth on average, attributed to organic customer growth. Customer satisfaction was also not compromised as the NPS score from thousands of happy customers was 82.
The hiring of top-tier superstars resulted in a 157% increase in average monthly revenue. This includes a 900% increase in their second month, when they billed nearly £400, and with a 76% average growth rate from then on.
Thrillz was also named Top UK Startup in 2020.
Thrillz's top celebrities
Numerous well-known stars feature on the app, including celebrities like Mary Fitzgerald and AmanZa Smith from the Netflix series Selling Sunset; beloved stars from Love Island and TOWIE in the UK; musicians Samantha Mumba and Allie Sherlock; and even football icons Neil Razor Ruddock and Alan Kennedy.
Children's celebrities, magicians, comedians, impersonators, and many more are among the other categories. Everyone can find a match, as the Thrillz celebrity shoutout app has a number of categories.
During the pandemic, a celebrity even made Thrillz her full-time career. To share her music with her followers, Allie Sherlock started hosting live virtual performances. With most places stopping production and events, this additional cash was a blessing for her.
The average talent fee ranges from $3,000 to $40,000, with impersonators earning more money on competing applications than the real celebrities do.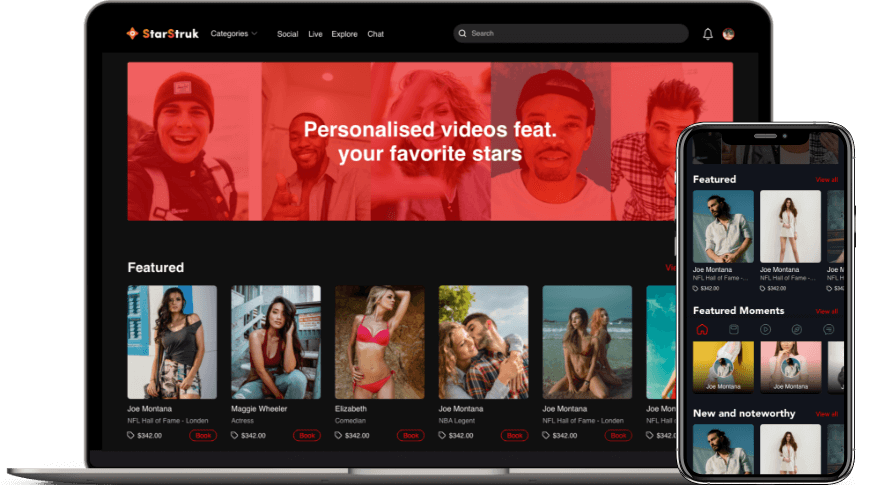 Conclusion: Thrillz Celebrity Shoutout App
If you are looking to invest in a similar idea, you should definitely give Starstruck a chance. What is starstruck?
A Thrillz clone app called Starstruck can get you an app similar to Thrillz. In contrast to the majority of these celebrity engagement platforms, Starstruck offers all features available on Thrillz and further features can be included.
StarStruck, our celebrity engagement clone app-making software, includes an easy-to-use online web portal and a Progressive Web App (PWA) for users and developers. We want to make it simpler for business owners and entrepreneurs to launch their MVPs at a lower cost and with shorter time to market.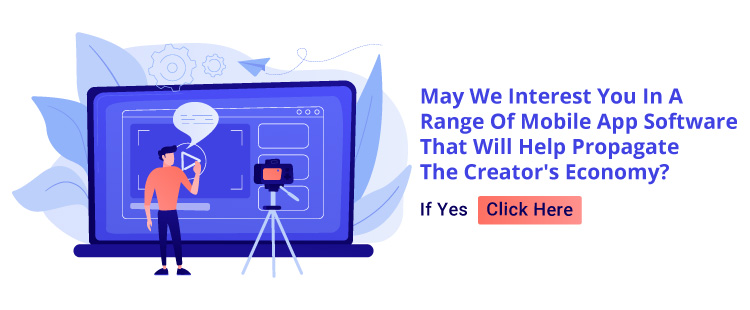 After an Engineering degree and a Diploma in Management I devoted 16+ years working in the automotive industry. My innate skill and extreme passion in writing, encouraged me to adopt it up as a profession. I have been writing for more than 10+ years in the software industry. The 400+ blogs I published are informative, exhaustive and interesting to a professional and causal reader.