Daily hundreds of TikTok alternatives are uploaded on the app store and play store and almost 90% of them are rejected due to violation of rules and guidelines or due to performance issues.
---
TikTok, the short video sharing platform is not an unknown name today. It exploded in popularity as soon as it was launched in the year 2016. Today, it is one of the main entertainment platforms among teens and Gen Z.
TikTok is the third-most downloaded app on Google Play, behind WhatsApp and Facebook Messenger. 
Why Make TikTok Alternative?
This worldwide famous Chinese app is recently sliding out of the rail. It is finding itself in a storm of controversy.
The US alleged TikTok of stealing data and banned its army, marine, and navy from using the app. Australia and the UK too placed this app under greater scrutiny and now India, which boasted 200 million active TikTok users has banned it completely.
Well, the ban on TikTok didn't go well with the addicts, however, it is a huge opportunity for entrepreneurs.
TikTok is a success formula that can be re-created with some modifications and add-ons. But before you get the ball rolling you should know the success factors and features that made this video sharing app so appealing.
TikTok Success Factors
Short-form content: The 15-second video clip works perfectly for today's short attention span world.
Money-earning feature: TikTok gives its fans and followers a range of opportunities to make money by collaborating with brands, receiving gifts during live streaming, and winning contest prizes.
Brands & Celebs: Many big-name brands are flocking to TikTok to run their influencer marketing campaigns while potentially reaching millions of users.
Filters & Effects: Plenty of filters and effects allows every TikToker to self-edit their videos.
5 Easy Steps To Develop TikTok Alternative
Research Your Target Audience
In order to create a product that will satisfy your target audiences' needs, you need to understand your audience.
Demographic Profile: Find out their average age, where they live, what devices they are using (types and operating systems), and how strong their internet connection is.
Behavioral Trends: Learn about their stance on app security, user interface, their patience for slow loading, etc.
ALSO READ: The TikTok Controversy | 'Just Delete It'
Find A Professional Team
Your team can make or break your app, so you need to make sure you hire an expert team with extensive experience.
Find out about their experience in social apps development
Ask them whether they follow the agile app development process and standard coding or not.
Find out what technologies they are using.
Check out their reviews.
Don't forget to stock their social media profiles. It can reveal a lot about their work.
Developers can only build you an excellent app if they understand your target audience, your business model, the concept of the app and your other priorities
Decide The Features To Put In Your TikTok Alternative
To start making an app like TikTok, you need to prepare a list of required features beforehand.
Your TikTok alternative should have a user-friendly interface and some unique and amazing features in order to stand out from its competitors.
Dub.ly is one of the most advanced TikTok clone software in the market that can help you create a robust TikToke alternative that will never be rejected by app store or play store.
Key Features Of Dub.ly Are-
Edit Videos Post Recording

– It allows us to record videos in segments and apply special effects to each segment post-recording.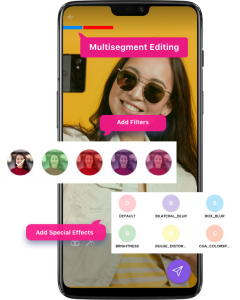 Business Posts

– A mandatory requirement today! Businesses can add links to their product, services, booking pages, etc.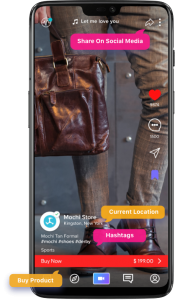 Certified Profiles:

Follow a certified profile or apply to get one. It gives you an option to chat directly with a star etc.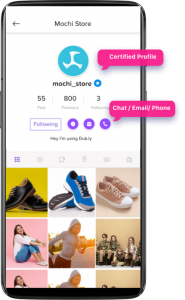 Audio & HD Video Calling:

It lets you initiate audio or video calls with other users like on Whatsapp. All calls are powered by WebRTC.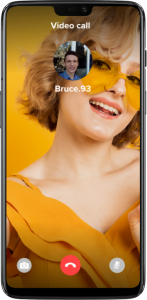 Earn & Withdraw Money

– Broadcasters can earn money by earning gifts. Since all virtual gifts have a coin value and each coin has a value in $, it can be converted to withdrawn.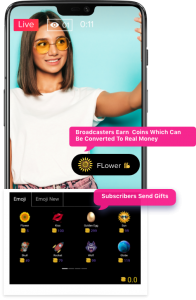 To Know All About Dub.ly Watch This 👇
ALSO READ: K12 Online School: The Present And Future Of Learning
Make Sure There Are No Bugs
Every user wants their app to work flawlessly. An app that crashes now and then, might frustrate the users. Google and Apple also decline such apps.
Follow this checklist before putting your app out.
Test your TikTok alternative app until you are fully satisfied
Follow the guidelines shared by the Play Store and App store
Since google follows strict guidelines against copyright issues, make sure the concept, design or code of your clone app is original
If your app is rejected, fix its technical errors and republish it
Release & Start Marketing
Once your app is fully ready publish it on different app marketplaces with an enticing description and eye-catching screenshots of the app. And immediately after it starts marketing.
How to organically market your newly released TikTok alternative?
Firstly, mention it on your website highlighting all the important features.
Announce it on all your social media platforms and regularly promote it.
Never forget to give links to app marketplaces where people can download it
You can also run paid ads, including Google Ads and Facebook Ads.
TikTok like app is an imperative need for today's youth.
Building an alternative to TikTok will not be a catch-22 if you follow all the aforementioned steps. And if you find a professional and experienced app development company then it will become even easier.
---