TikTok – Upon hearing this word what images does it conjure up?
Most successful app.

Phenomenal growth

Overnight stars

Mediocre content

Great business model

Unsafe, insecure, intrusive

Riddled with security flaws

Chinese App

Stealing Data
Yes?
Tiktok's growth has been dizzying. Check out what the industry experts have to say about the success of TikTok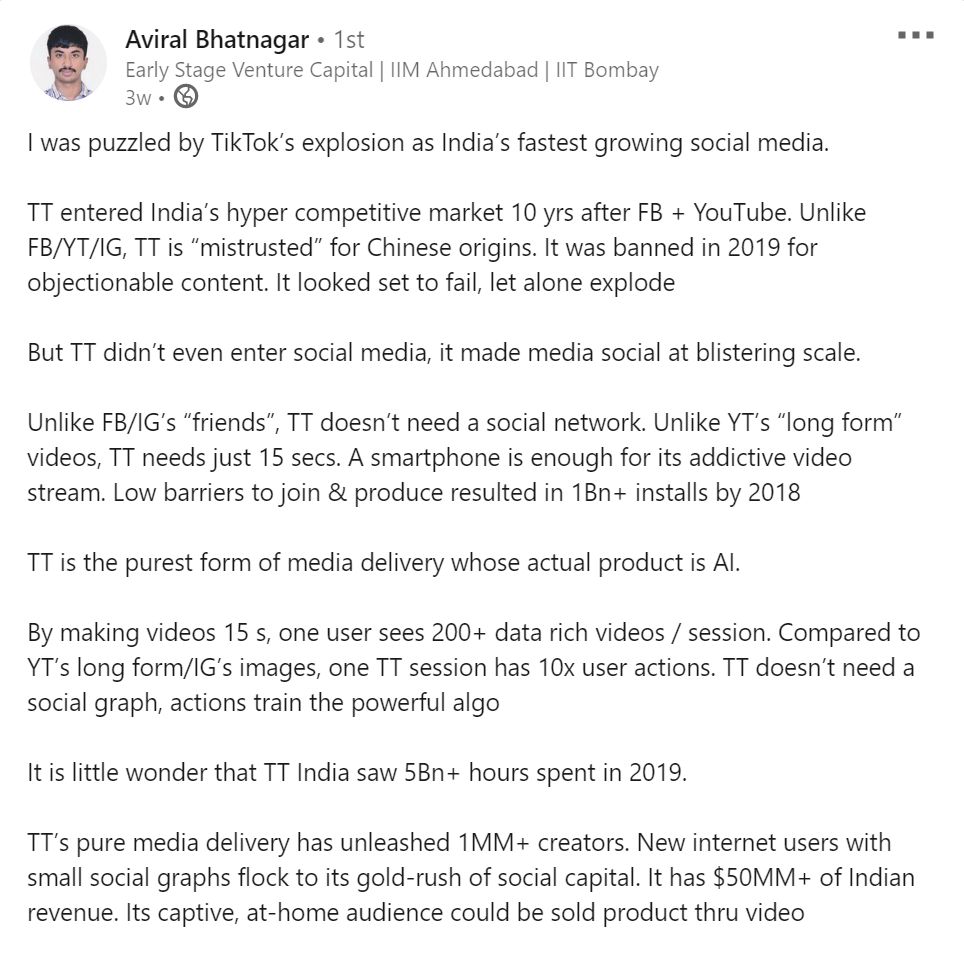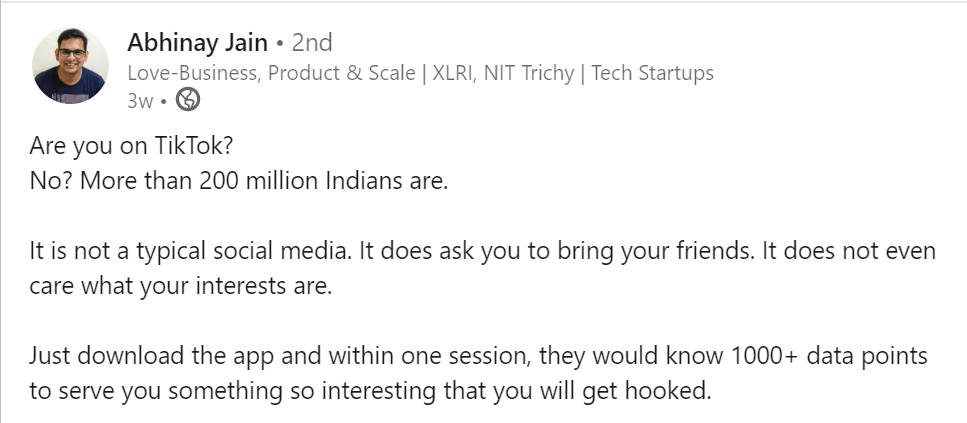 Also take a look at its growth in India alone.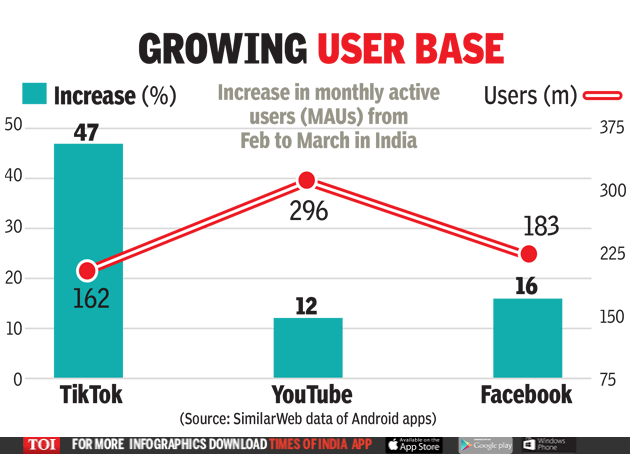 Why should we delete TikTok? | TikTok Controversy
Security Concerns
TikTok's data collection is not unusual for social media platforms. One of the biggest drivers for peoples' concerns is that TikTok is owned by a Chinese company called ByteDance, which is based in Beijing.
After the recent COVID-19 fiasco, people are concerned about is that any data that is stored or processed in China is subject to state-sponsored surveillance. TikTok users around the world are sharing their location data and other behavioral information with the app, and this is a worrying factor. Conspiracy theories have been floatign around that the Chinese government could be using the data that TikTok collects to "spy on" people around the world.
Chinese data laws allow any branch of the Chinese government to potentially access and view your TikTok activity. TikTok claims that it does not store user data in China, but there is very little transparency into how TikTok actually works.
Check out these links.
US government agencies are banning TikTok, the social media app teens are obsessed with, over cybersecurity fears
US Navy bans TikTok from mobile devices saying it's a cybersecurity threat
The TSA (Transportation Security Administration) has also banned the use of TikTok.
Discriminatory
TikTok instructed moderators to suppress posts created by users deemed too ugly, poor, or disabled for the platform, This is according to "The Intercept" which claims it has documents to prove their claim.
These documents indicate that moderators were also told to censor political speech in TikTok livestreams, punishing those who harmed "national honor" or broadcast streams about "state organs such as police" with bans from the platform.
During the "#blacklivesmatter" movement all videos using #BlackLivesMatter and #GeorgeFloyd hashtags had zero views.
Many TikTok users assumed the issue was an intentional act of censorship by the company.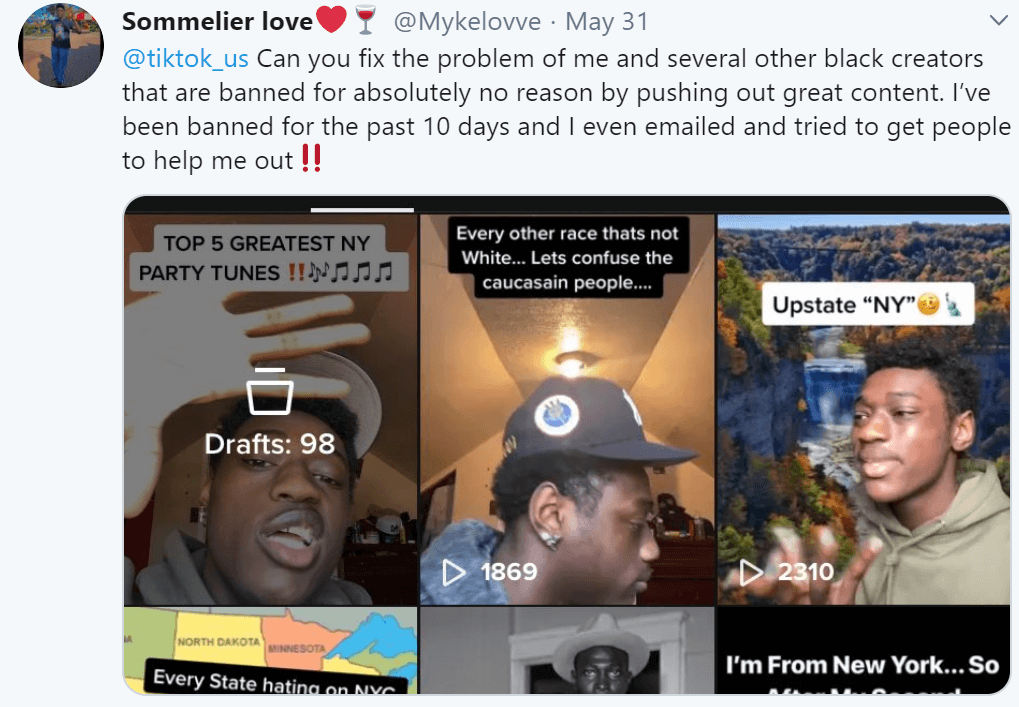 TikTok execs claimed it as "technical glitch" and the problem was only "a display issue."
Last December TikTok  also admitted to suppressing Videos by disabled, queer, and fat creators.
Twitter Storm over TikTok
Look at Twitter. Its full of hashtags asking for TikTok to either be banned or deleted.
#bantiktok #deletetiktok have been trending continuosly.
Okay so TikTok is grabbing the contents of my clipboard every 1-3 keystrokes. iOS 14 is snitching on it with the new paste notification pic.twitter.com/OSXP43t5SZ

— Jeremy Burge (@jeremyburge) June 24, 2020
If these reports are accurate, @tiktok_us should be banned in America. The level of data collection by a Chinese owned company shows the lengths they will go to get as much info as they can on Americans. #BanTikTokhttps://t.co/VAXEtrRPch

— Rep Rick Crawford (@RepRickCrawford) June 26, 2020
Whats The Point? TikTok is Here To Stay
Despite all the anger against the Chinese app, there is no doubt that TikTok is a very entertaining platform. Its business model is unique and has proved that it is one of the most successful app in history. All the controversy make it more popular and people will be drawn to it.
Yet the concerns still stay and cannot be ignored for long.
Why Do We Need a Powerful Alernative App to TikTok?
There are a slew of apps that do try to compete with Tiktok but have been largely unsuccessful so far. But its very important to have a worthy competitor to TikTok. Monopoly harms every area in life. The business gets to dictate terms. Innovation declines.
Some apps like Lomotif, Cheez, Vigo Video and of late Chingari app from India have been launched but are in various stages of growth.
TikTok is a huge giant that needs to be taken on bit by bit. There must be entrepreneurs and startups and small businesses that may be pondering on how to make a great alternative to TikTok.
if you are see an opportunity and want to capitalise on the TikTok controversy then let us help and guide you on the right direction.
First take a look at this video.
What is the software solution? Is there a TikTok Clone App?
Yes there is one called Dubly. This video dubbing social software is exactly the right solution you are looking for.
The following video best demonstrates the robust features of this app.
It is 100% customisable and scalable so you can add or remove features in it as per your requirements.
Convinced enough?