Good relationships are not born out of complex algorithms, because attraction is unpredictable…' (Joel, Eastwick, and Finkel 2017)
---
A dating app like Tinder is usually the first step many people take in order to find love or a brief encounter for sex. Whatever it is, people are in need of companionship or human touch to satisfy their baser instincts.
In Part 1 of this article, I talked about how Tinder could be deliberately keeping you single. But that is just one side of the story. Here I discuss how the internet could have shaped your online behavior and hence indirectly influenced the way you try to find love.
No Patience To Process Matches
People are in a tearing hurry today. They don't want to spend time thinking too much. This behavior percolates into their dating behavior too. People  look at the picture and decide in under 5 seconds to accept or reject.
"Eww, he is so thin."
"Her eyes are so close together. Am sure she must look scary in real life."
"Look at his profile description. Doesn't even know proper grammar!"
This is how it goes on and on. Processing is fast and decisions are taken in seconds.
"Guys' Number One Fear With Online Dating is the Girl is Chubby. Women's is They're going to Get Murdered."
Paradox Of Choices
Imagine a regular person who log into the app. He gets a plethora of choices. Numerous options to choose from. That's good right? No it may not be.
Instead of increasing our capacity to make a decision, an abundance of choice can often lead to feelings of anxiety, loneliness and depression.
Your attitude is, 'Why should I settle for this one? There maybe a better option if I swipe the next one."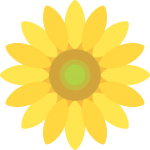 My Take:
Too many options is overwhelming for the brain. Having to choose just one from a large selection of desirable matches often leads to dissatisfaction. The idea of missing out on other possibilities creeps in. The more choices we are given, the higher our expectations. We can be swamped by the choices and this can cause a suspended action where we fail to take a decision.
This is not a war you have to win. Everyone out there is going through a similar dilemma. Matches can wait. Take a deep breath and consider one at a time. 
"One Guy Said He 'Used to Be in a Band.' I was like 'That's Not an Occupation."
Shoppers Mindset
Dating apps have propagated a notorious  "shopping" mentality in which people become judgmental and picky.
We carry checklists in our minds about the qualities a person "must" have.
Comparing dozens of possible dates intensifies this mentality, focusing exclusively on a narrow set of criteria like attractiveness or interests.
I mean where else can you go in a matter of 20 minutes, look at 200 women who are single and want to go on dates?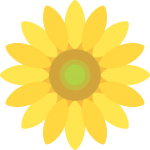 My Take:
Don't consider people as things you can shop for. This concerns your emotions and probably your entire life.
"Online Dating is Like Online Shopping Except You're Looking for People No One Wants and It's $50 a Month."
Ruling People Out Quickly
If you were in love with someone before, take a moment and consider would you have dated them if you came across their online profile? Most probably not.
Real life is different.
Don't be so detailed in your aspirations.
"I want a six footer, cleft on the chin, should play sports, have a cat and should love the opera."
There are people who will reject a person having all the qualities above except love the opera. Yeah they exist. Don't be one of them.
Not only is this immature, but absurd too. Having a list so detailed and not being able to compromise on it, is not be the best strategy.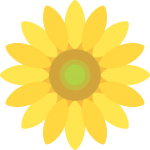 My Take:
Consider being slightly more open minded. What we think we want may not always be right for us. There could be more to a person than their online persona. They might be completely different in person.
The gal who looks hot and alluring online may have a bad temper and body odor. A guy whose nose looks crooked might actually be charming and a thorough gentleman
"If We Meet Offline and You Look Nothing Like Your Pics, You're Buying Me Drinks Until You Do."
Overall Takeaway
Don't get overwhelmed.
Don't be in a hurry to land a date. If it is meant to be it will be.
Don't make a detailed list of specific traits you want in a person.
It's important to be physically attracted to a person. But this can also grow once you get to know someone. Don't rule this out.
A connection with someone can arise on a level much deeper than their physical appearance. You won't know it until you engage in a conversation.
Two people with different interests can compliment one another. You get to learn new things, acquire a new hobby or grow to have a different perspective.
Love is Love | Tinder For Escorts
Also Checkout | Build a 'Dating' App, Not a 'Match' Machine | Beat Tinder At Its Game
---