Want to finish off your evening with a paid-for sexual encounter? Well, there is a Tinder for escorts for that too!
Most dating apps can't guarantee that you'll find a hookup as quickly. That's because users tend to waste a lot of time messaging back and forth before ever meeting up.
According to the Pew Center, only about two-thirds of online daters have ever met up with another user.
Attitudes towards sex are changing in general. This augurs well for the hooker industry, where there has been a stigma attached to it.
Why is it illegal for a woman to receive money for something she can give away all day for free?
There will be tons of guys waiting for hours in line to have sex with her all day and night, for free, legally. But if she gets even a single dollar from even one guy it becomes illegal. Why? How?
Time for Tinder for escorts
A bunch of entrepreneurs, therefore, took it upon themselves to make an app for sex workers. With the birth of Tinder for escorts, things have taken a whole new turn.
Humans long a connect. They look for the joy of being wanted. Being special. These app helps them do that. They can hire someone to be nice to them.
We take a look at Four bold apps that are sidestepping the market and creating a unique niche for themselves.
Rendevu | Super safe Tinder for escorts
Founded by Aussie entrepreneur Reuben Coppa, Sydney, it focuses on
creating a safe space for sex workers
in NSW.
When it comes to paid sex, people never think about online security from the point of view of a sex worker. But paid workers are the ones who need it more than any other professional.
Rendevu is super safe because everyone is vetted and customers have to put their credit card details before they receive their booking.
Pre-authorised clients' credit cards guarantee the amount of the booking.
The escort can see the clients ID which provides far more security than they would currently have.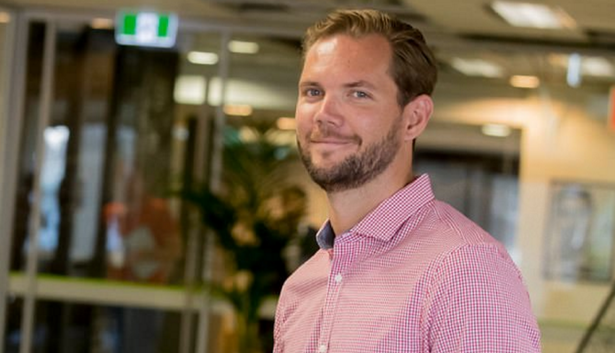 The app tracks the appointments and the data is stored for a number of weeks.  If there is an issue the escort wants to take to the police, the details will be helpful.
Both clients and escorts can also write and read reviews about their experience.
Jan 2020 Update: This app seems to be unavailable when last checked.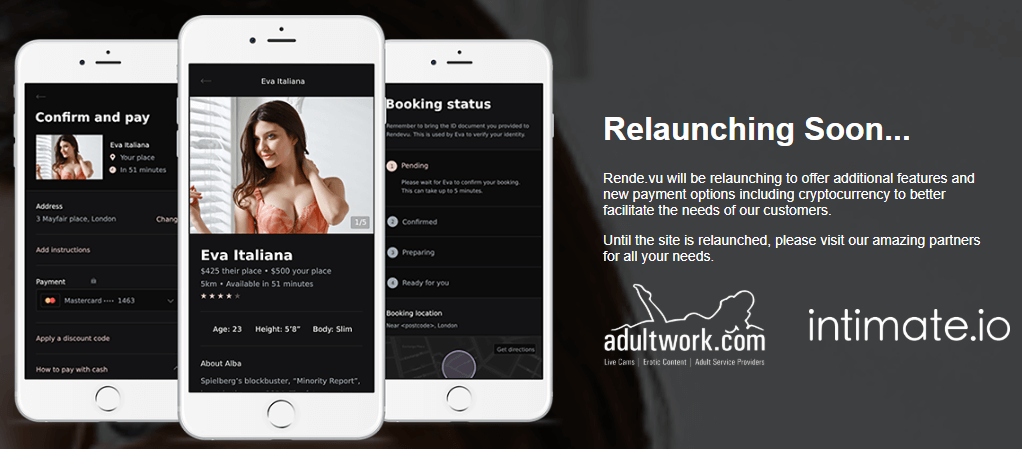 Ohlala | Uber for escorts designed to empower female users
"The trouble with dating apps is expectation management. I've been on my fair share of dates and it's hard to know what someone is looking for," CEO and co-founder Pia Poppenreiter says.
She refers to Ohlala as a "paid dating" app thus making the intentions of the app fairly clear.
Ohlala was designed with women in mind and is all about connecting real women to men quickly to lead to an in-person interaction.
The transaction between the user and the escort goes something like how the concept of Uber works. It goes like this.
Male users create date requests with time and budget.
Female users can then see them. If she accepts a request a new private chat will open up.
They can then chat and agree on a location, duration, and price. The date then gets locked in.
What sets Ohlala apart is its focus on anonymity for the female escort.
Men cannot see female profiles until a female user answers a request. This feature gives control to the women as her profile will not be exposed to public display.
Female users in the area then have 21 minutes to accept the inquiry before it disappears, thus placing an emphasis on efficiency.
Described by TechCrunch as the "Uber for escorts," Ohlala originally launched in Germany as Peppr.
The CEO says her team is currently working on expanding to allow women to request dates from men too.
Smooci | No.1 Tinder for escorts in Bangkok

Smooci
booking platform allows you to connect with independent girls and those from trusted agencies.
The identities of the escorts are known and registered, and the client has to create an account. This builds a safer and genuine transaction all around.
One of the users of the app writes.
"I've used Smooci several times in Bangkok and once in Manila, and it's a real game-changer. I'll be using it on my next trip for sure. For straight-up encounters this is the best service I've ever found (globally). It's so much safer and more reliable. I just wish they'd also launch this in Europe, we desperately need it out here.
The app adds extra levels of safety to escort work as it aims to "empower women".
Users experience on Smooci
Escorts can view clients ratings and comments so they can be warned by other escorts in case there were any troubles.
Safe encounters on Smooci – the Tinder for escorts
Smooci hopes to roll out a feature that allows escorts to mark themselves "safe" after an encounter. Workers who have not registered themselves as safe will be attempted to be contacted by Smooci – who record their GPS movements and also keep a list of emergency contacts.
The firm said it never takes a cut of escorts' income and merely makes cash by monetizing premium month memberships.
Tinder App
Tinder is a popular dating app that uses a swiping motion to match users based on their geographic location, preferences, and interests. Here's how it works:
Sign up: Users create a profile using their Facebook or phone number.

Set preferences: Users set their preferences for gender, age range, and geographic location.

Swipe: Users swipe right to "like" someone's profile or swipe left to "pass" on a profile.

Match: When two users "like" each other's profiles, it's a match. They can then start messaging each other.
In terms of success, Tinder has been successful in matching people and creating relationships. According to the company, the app has been responsible for over 55 billion matches in 190 countries since its launch in 2012.
However, it's important to note that success rates vary from user to user, and not everyone may find a meaningful connection through the app. Additionally, it's important to practice safe online dating habits, as with any dating app or website.
Roll out in London
The app's chief revealed they are ready to launch Smooci in London to coincide with Valentine's Day. He hopes the uber for escorts like the app will be rolled out nationwide after its launch in London.
Prostitution is itself legal in the UK – but it is illegal to solicit in a public place, or to own or manage a brothel.
PinkDate | Anonymous escort dating app
Anonymously founded, it connects clients and people who sell escorting services (including sex), just like Uber connects riders and drivers. It has been called an "all-in-one" escorting and sex-selling platform, theoretically combining, "encryption, anonymity, and crypto." 
Describing itself as the "Uber of escorting," PinkDate is one of several sex industry startups launching a crypto-fueled booking app funded by an initial coin offering (ICO). The platform, currently in a closed beta, aims to match sex workers with clients. But instead of credit cards, clients would pay for services with bitcoin or monero.
Privacy and Security
All connections are encrypted in-flight, data is encrypted and kept on servers outside North America, in countries that are friendly to the escorting business. This ensures the privacy of clients because none of the data is stored on locally hosted servers.
Clients do not like escort charges showing up on credit card statements, and in fact, merchant accounts are routinely shut down by banks and processors. Over time more clients and escorts will use cryptocurrency on the PinkDate platform. Digital coins such as bitcoin, monero, zcash, bitcoin cash, pumapay, verge, and dash are relatively secure and do not reveal the complete identity of a person.
PinkDate has a Tinder-like interface where clients can cycle through thousands of escort profiles. When a client matches with their preferred escorts they check available times and dates.
Each escort profile has a number of pictures and profile writeups similar to Tinder. Escorts also share hourly rates and calendar of availability. Clients can easily book a time without much hassle.
This massively reduces the work required by escorts through screening and booking. It further empowers them by reducing the massive 40% fee charged by booking agencies.
PinkDate's fee is capped at only 20% for each transaction, meaning escorts enjoy taking more money home at the end of the day. PinkDate also offers a variety of incentives including rebates for advertising.
Also Read 

Is Tinder Deliberately Keeping You Single?

Build a 'Dating' App, Not a 'Match' Machine | Sweet Ideas to Beat Tinder
TINDER DATING APP FAQs