This might not be the best time for businesses in the UK to flourish. With Brexit (deal or no-deal) coming up at the end of October, businesses are preparing themselves for the temporary turmoil it is going to cause.
However, focusing on the positive side of the scenario, here are the top startups you must look at in 2019.
The top 10 UK startups you must know about in 2019!
These startups are currently being considered the best in the UK in 2019.
The patch is a London based startup, launched in 2016, founded by Freddie Blackett and Ed Barrow. They deal in on-demand indoor and outdoor plant deliveries.
This start-up helps people discover, buy and look after the right plants for their space – believes nature is fundamental to the sustainability of urban life.
With so many of us Brits constantly moving around to new houses, flats or offices, plants are a way to make each new place feel like home – Founders, Patch
To ensure the safe delivery of plants to customers, Patch has hired its own delivery personnel. It is difficult to find enough delivery personnel to fulfil the demand, but the founders believe that it is worth the cause.
Patch targets the millennial population, unlike the traditional garden centres that widely targets the baby boomers.  Out of their 15000 customers in 2018, the majority belonged to the age group between 25-35 years.
 What to expect next?
With this dazzling growth in its business, Patch was very much expected to expand.
Patch has opened this new hotel, that looks after your house plants for free. They introduced this concept to help the plant parents to go on a vacation without having to worry about their green babies at home.
Trouva is the curated online marketplace for the independent bricks-and-mortar shops in the UK and Europe.
Trouva came into existence with the thought of helping customers and the shops to find each other in the simplest manner irrespective of the geographical distance between them.
Few lines from the Trouva website:
So, if you can't get to the boutique of your dreams, Trouva presents you with products from hundreds of the most stylish bricks-and-mortar boutiques all in one place. We want to help you find more beautiful things for your home, not just more things.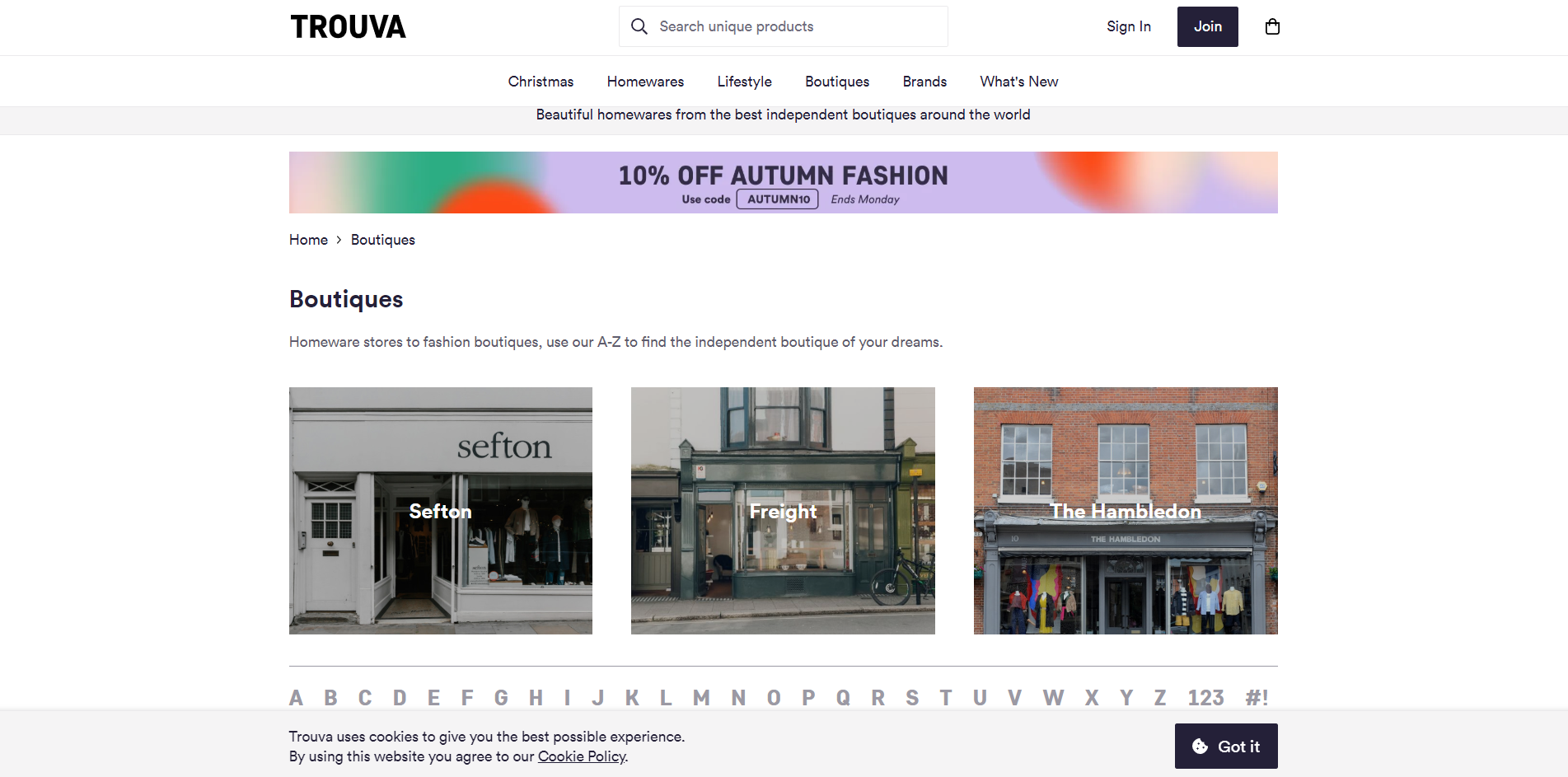 What to expect next?
Trouva has recently secured a partnership with retail real estate advisors Harper Dennis Hobbs to help its community of 500 high street shops find a way to reduce their business rates bill.
According to the deal, Harper Dennis will offer property services to the individual brick and mortar stores that are part of Trouva. This, in turn, will help these brick and mortar stores to cut down the business rate bills up to some extent.
Butternut Box is a London based startup launched in 2016, that delivers home-cooked food to the dog owners.
The founders of Butternut Box, Kevin Glynn and David Nolan are hardcore dog lovers.
Butternut Box, a London start-up that makes and delivers home-cooked dog food to people's doors, has raised £15 million in fresh funding to diversify into snacks, toys and wellness products and expand on the Continent.
The cash injection included new investors Five Seasons, a European food tech fund, and existing backers White Star Capital, as well as Eileen Burbidge's Passion Capital and Sky Bet executive chairman Richard Flint, who joins the board.
What to expect next?
With the recently raised funds, Butternut is sure expected to expand its scope of the operation. However, Butternut Box has not announced anything about its future plans.
We will be waiting for further announcement from the Butternut Box.
Conclusion
You cannot neglect the fact about Brexit deal and its aftereffects on the UK economy and its constituents. However, it is wise to hold on until the storm passes by.
After the withdrawal of the UK from the EU,  there are going to be enormous opportunities for the startups to flourish.
A startup is not built overnight. A startup is followed by an entire process of planning and execution, or as they call it POSDC (Planning, Organizing, Staffing, Directing and Controlling).