The edtech startups in Germany have been successfully revolutionized by the advent of digital technology. We used textbooks to learn, but now we use digital resources. These days, most of us use our mobile devices to read and direct all of our inquiries to Google. When we want to learn a new language, rather than enrolling in a course, we're more inclined to simply download an app.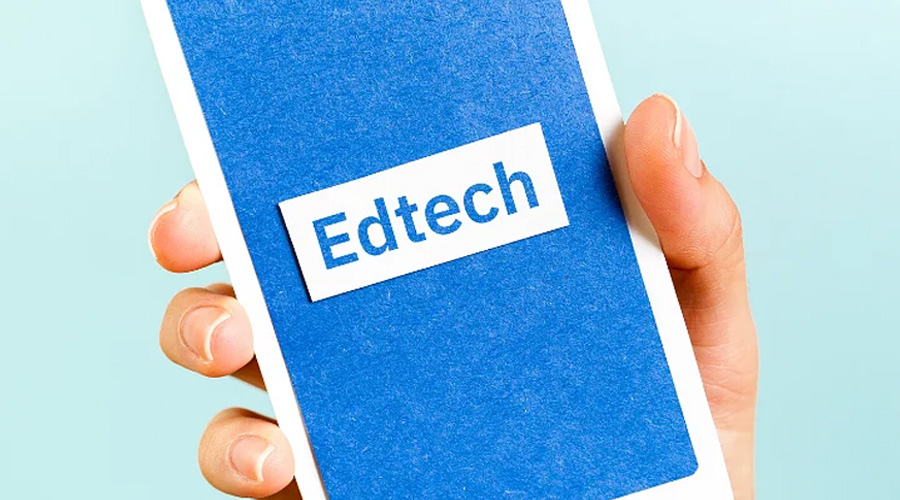 It's clear that no amount of technology will ever be able to replace qualified educators, but edtech startups in Germany provide many opportunities to improve the classroom experience for everyone involved. It's making it easy for both students and instructors to acquire knowledge. Learning how to use the new technology just requires a short amount of time investment.
Here are some of the best edtech startups in Germany.
The Best Edtech Startups in Germany
Math42
Math 42, based in Germany, is a promising startup that aims to become the industry standard in mathematics apps for secondary school to college-level learners. Students can not only access math content from all over the world but also receive training and coaching that helps them identify and fill in knowledge gaps, with clear and illustrated instructions at every stage. With the use of AI, it facilitates the linking of related concepts in order to aid students in making the kinds of connections that deepen their grasp of the material at hand.
The funding for Math 42 began in 2015, and in 2017 the company was acquired by Chegg, a US-based corporation, for about €20 million.
Tandem
Tandem, a less well-known but nonetheless innovative language software based in Berlin, debuted in 2015 and has already garnered $2 million funding from investors. Tandem stands out from the competition because of the personal touch it offers. It connects people who are learning a new language from all over the world so that they can practice speaking with one another over the phone rather than relying on automated language correction tools. It's a great opportunity to make new friends and get some language practice with native speakers who can support and correct each other as they go. 
Amboss
Amboss provides preparation materials for medical exams that may be accessed from a mobile device, the cloud, or an app. It helps students with a variety of study aids including test banks, study guides, textbooks, lecture notes, personal notes, multimedia, and more. As part of its membership service, the portal offers educational flashcards for use by medical professionals. It has a mobile app for both Android and iOS.
Related: Germany For Startups: The Mighty German Startup Ecosystem
Amboss, which began in Berlin in 2012, has raised USD 33M from Partech Partners, Target Global, Cherry Ventures, and 4 other investors.
StudySmarter
The StudySmarter app is designed to help students study on the go. It provides students with the means to organize their own study materials, view the study materials and plans of their peers, and monitor their own academic development. Anyone can use it to make and share flashcards, compare notes with other students, and much more. Both Android and iOS users can download the app. It is among the best edtech startups in Germany that encourages self-study.
Established in 2017 in Munich, the company has raised USD 31 thus far from investors including Goodwater Capital, Owl Ventures, Left Lane Capital, and 4 others.
Knowunity
Knowunity is a mobile-based service that connects students with one another socially. Students can boost their academic performance with the use of the site's summaries, slideshows, study notes, answer solutions, and more. Users can publish their own content, read that of others, engage in conversation, and even obtain help from tutors online, all through the same platform. The app may be downloaded on both Android and iOS smartphones.
The startup app was launched in 2019 and has already attracted USD 13M in funding from Stride.vc, Red alpine, footballer Mario Götze, and four other investors.
Monetization Model and Business model of Edtech startups in Germany
Is Germany a viable market for edtech ventures? When it comes to setting up your company's structure, you have several different possibilities.
Freemium Model
Freemium pricing models are crucial to the success of many edtech startups in Germany. Customers can try out your product with no risk to them, and if they enjoy it, they can pay to upgrade to a premium membership if they so choose. Several companies often use this form of marketing.
A freemium strategy could limit the features that users can access, or it could limit the number of times customers can access those benefits before they are required to pay for continued use.
Top-Down Approach
A top-down approach, often known as an institutional model, is a tried-and-true marketing method, especially when targeting educational institutions. The total market size is determined first, and then the target market volume is determined using the expected rate of penetration as a benchmark.
The next step is to map out an approach for breaking into this new market and generating the expected revenue. Under this setup, a school district can make a single purchase that will serve the needs of all of its different schools.
Edtech Marketplace
Even if you don't have any original content to sell, you can create a marketplace like Amazon where educators can sell their own courses. The business model allows instructors to reach a large audience that may be interested in pursuing their courses and provides the platform with a potential source of revenue from the instructors' advertising fees.
Edtech startups in Germany can leverage tools like Zoom-K12, a cutting-edge app development platform for online education made especially for K 12 Schools and Colleges, to create their own apps. This platform includes a built-in material builder that makes it easy to design interactive multimedia lessons for students, including links to other resources like YouTube videos.