It's possible that the popularity of food delivery apps in Cyprus is to thank for the island nation's thriving app economy. Instead of treating customer convenience as an afterthought, they prioritize anticipating and fulfilling consumers' wants and requirements at every point of interaction. Due to its ability to manage all aspects of a high-end dining experience, including taking orders, cooking the meal, and delivering it, the on-demand food sector has caused widespread economic disruption.
Four types of convenience strategies have been identified as being effective at saving individuals time and effort. Here are a few examples:
Easily making a choice is referred to as decision convenience, and it's a term used to indicate how simple a decision is. When determining where to place an order, you can use apps like Zomato and Swiggy to read user ratings of nearby eateries.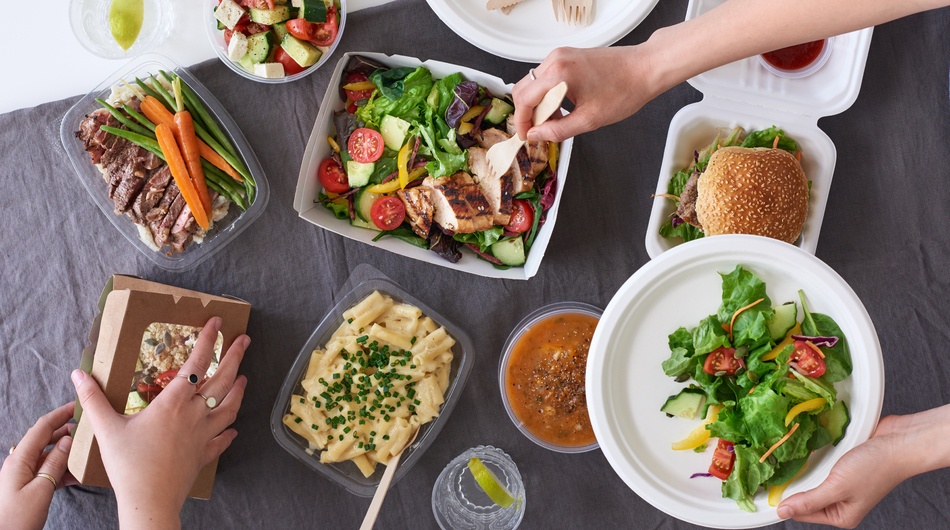 When we talk about access convenience, we're referring to the practice of making something quick and less cumbersome to get to. For example, with the help of a company like Spoon Rocket, you can have a hot dinner delivered to your house in as little as 15 minutes. You can get a good dinner whenever you want, no matter where you are.
Fast and simple transaction execution is defined by transaction convenience. Credit cards, PayPal, and mobile payment systems like Apple Pay may all be used to purchase virtually anything online today.
Making it easier to make subsequent purchases after receiving the services is a post-benefit convenience. Making a bookmark that includes your billing and shipping information, as well as the products you usually buy, will help you place orders more quickly.
The Best Food Delivery Apps in Cyprus
Foody Cyprus
Foody makes it simple to get delivery or takeout from Cyprus's more than 2,100 restaurants. Souvlaki, hamburgers, crepes, gyros, pizza, caffeinated beverages, and much more are all on the menu. Foody not only offers food delivery services, but also grocery stores, kiosks, vineyards, butchers, bakeries, and even baby items.
Related: Food Delivery Business Model | Cooking Up Profits
In addition to discovering unique deals, making online payments, and sifting through food selections by category, you can do all of these things in this.

Wolt
Using Wolt's app, users can place orders quickly and easily, which benefits both businesses and delivery providers. For this purpose, it has created a number of different technologies, such as local logistics, a retail app, and banking services, and it runs its own food delivery apps in Cyprus under the Wolt Market name.
In the year 2020, the Wolt app was updated to include the capability of ordering groceries and food directly from the app, as well as other adjustments to make Wolt orders as secure as possible, such as making delivery totally contactless. Delivery Hero's initial investors and Goldman Sachs Growth Equity put in a total of €100 million, while the company's co-founder, Lukasz Gadowski, put in an additional €7.5 million.
Feed Me
The people of North Cyprus can use the free app Feed Me, one of the best food delivery apps in Cyprus to place food orders online. With Feed Me, you can choose between viewing the entire app in English or Turkish, including the restaurant menus. By just tapping in your location or using the GPS on your mobile device, you'll be presented with a list of all the nearby restaurants, along with their most recent menus and prices. Using the service is simple: after signing up with a phone number, choosing a restaurant, adding any additional items, and providing an address, users may submit their orders.
Uber Eats
The app's tracking feature is superb, allowing customers to monitor the progress of their food deliveries and building up the right amount of anticipation. In contrast to Deliveroo, your food delivery person will keep the tip you give him after he's completed the delivery. As a result, this system of gratuities is more in line with the norm in other countries.
The app's user interface is clean and uncluttered, making it easy for anyone to pick up and start using. This app is great if you're looking to try new eateries in your region because it can analyze your food preferences and then provide you with suggestions.
Bolt Food
The Bolt Food app allows you to have your preferred food brought right to your door. The Bolt Food app has a simple, straightforward layout, and you can get your food delivered the same day or even right away thanks to Bolt Market's rapid delivery service.
Bolt offers a takeaway/pickup service with live order and delivery tracking, so users may place an order and pick it up later. Additionally, it provides convenient in-app payments to further facilitate online food ordering.
Bolt Food, developed by the ride-hailing tech firm Bolt, is increasing the number of orders placed with local businesses and the income of their delivery drivers while simultaneously disrupting the global food and grocery delivery industry.
Business Model of Food Delivery Apps in Cyprus and How They Make Money
The ordering process, preparation of the dish, and service are the three pillars of any restaurant experience. However, the on-demand food industry has adopted a holistic view of all these factors, which has caused it to shake up established businesses. The iDeliver platform allows users to personalize and create their own food delivery apps in Cyprus to serve their specific user base better.
The order processing procedure of food delivery apps in Cyprus considers the customer's desired preparation and delivery times. You can make an order with any food delivery service by visiting their website, downloading their mobile app, or calling their designated phone number. The orders may be for their own kitchen, or they may be sent to a partner kitchen.
Every on-demand service needs a solid distribution network. There is no one "right" way to run a business that involves the delivery of meals to clients. Using food delivery apps in Cyprus can simplify many of these processes for any company. iDeliver allows for the automatic processing of orders placed online, the administration of deliveries and shipments, and the tracking of orders in real time.