There are a large number of businesses currently operating as online buy and sell marketplaces in Malta and worldwide, some of the most well-known of which include Amazon, eBay, Airbnb, and Uber. Customers adore them because of the numerous options available to them and how convenient it is to shop there.
You might not be aware of this, but the examples are given above, along with a great number of other online marketplaces, have grown to become some of the largest and most valuable organisations in the entire world.
The purpose of an online marketplace is to bring together customers and sellers through the use of a centralised and proprietary platform. The operator of a marketplace often does not keep any type of inventory, but rather assists buyers and sellers in completing a transaction.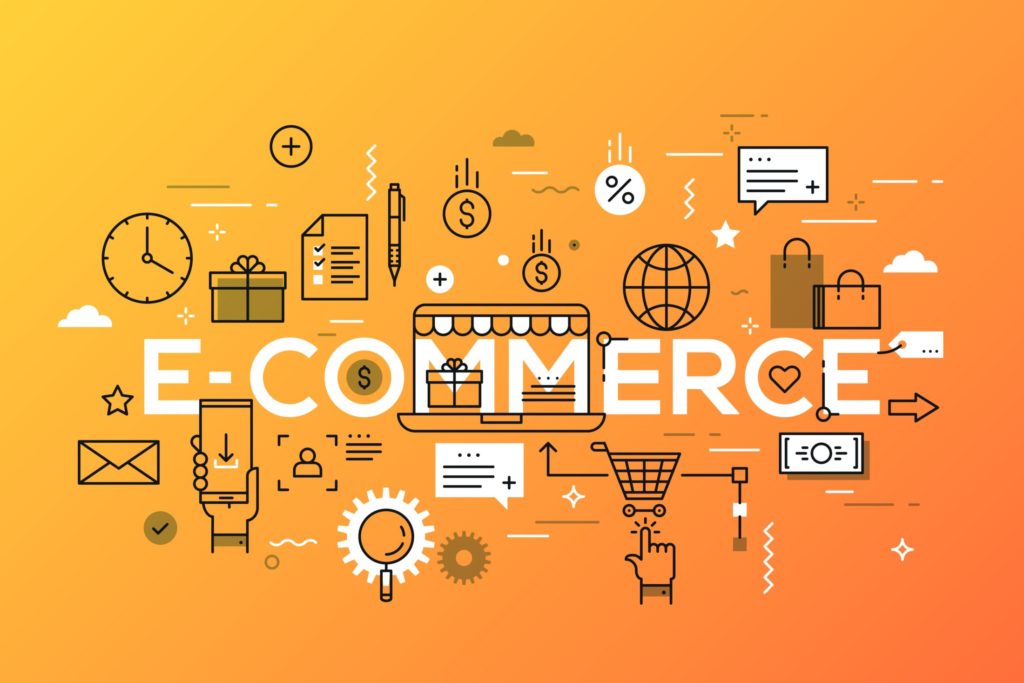 Their responsibilities could include things like coordinating the payment process or taking care of the logistics. After that, sellers are free to concentrate on their core skill, which is, in this case, offering clients the products and services that are most essential to their needs.
Here we will look into the best online buy and sell marketplaces in Malta.
The Top 5 Online Buy and Sell Marketplaces in Malta
eBay
eBay is a multi-vendor eCommerce platform that links millions of consumers and sellers located all over the world to facilitate the purchase and sale of new as well as previously owned goods. Through eBay's website and mobile app, it enables B2C and C2C transactions, which stand for "business to consumer" and "consumer to consumer," respectively.
eBay was established in 1995 by Pierre Omidyar. eBay has a wide product library that includes thousands of items, such as antiques, collectables, things that are out of season or used, and new arrivals in areas such as electronics, appliances, and fashion.
In addition, eBay does not spare any effort when it comes to providing an exceptional shopping experience for customers. This is accomplished through the provision of extraordinary features, such as the money-back guarantee, the eBay Top Rated Seller programme, and the Verified Rights Owner Program.
eBay's efforts through these initiatives have made the company win a strong customer loyalty between several online buy and sell marketplaces in Malta.
ASOS
ASOS is popular among online buy and sell marketplaces in Malta. It is a fashion-focused e-commerce marketplace established in 2010. The website offers over 850 different brands in addition to its own line of clothing and accessories, and it sends orders to 196 different countries from fulfilment centres located in the United Kingdom, the United States of America, and Europe.
Nick Robertson, Andrew Regan, Quentin Griffiths, and Deborah Thorpe are responsible for the establishment of the ASOS Marketplace. In addition to being a marketplace, ASOS also supports social welfare initiatives and sponsors several athletes.
Lava
Lava is one among the go-to online buy and sell marketplaces in Malta & Gozo. They have included Malta's most reputable stores in order to provide customers with access to a wide variety of products that are within easy reach. The eBusiness Awards 2021 named this website the winner for the category of Best eCommerce Site (B2C).
They sell products in a variety of categories, including Do It Yourself & Tools, Electronics & Technology, Household equipment, Garden & Outdoor, Healthcare, Personal care products, Pets, Sports & Outdoors, Toys, Children & Baby.
Lava also has attractive reward point programmes for customers that use their platform to shop frequently. The points can be redeemed for perks like faster delivery and extended support for the products. Stefano Lavarone founded Lava in 2021 as a one-stop marketplace for buying every household product imaginable.
Malta Virtual Mall
The Malta Virtual Mall was designed as a one-stop shop for all of Malta's online shopping sites, so that people don't have to spend hours searching for the best deals.
A website that engages in eCommerce, often known as an online shop, is a digital storefront that allows customers to make purchases over the internet. Shoppers also need to know the price of these things before doing so, and you will discover that all of the shops on the internet have prices for all of the items that they are selling online in their own sections of their respective websites.
The fact that all of these shops are located in Malta indicates that their deliveries come from establishments on the island itself.
Finally, payments may be done on most of these websites through the use of a credit card or a PayPal account, with a few notable exceptions. These few websites were too good to leave off of the list simply due to the fact that they did not have a payment portal on their website. In these circumstances, payment is made as the item is being delivered.
Hudson Store
The Hudson Store is a multinational corporation that operates as a retailer and distributor and is largely involved in the fashion and athletic wear industries. Its headquarters are situated in the middle of the Mediterranean. Malta is the location of the Group's headquarters, but it also has a presence through operations in other countries including Italy, Spain, Morocco, and Algeria.
The Hudson Group is the preeminent retailer and distributor of athletic apparel and footwear in the island nation of Malta. They supply the fast fashion market in Malta with products from New Look, River Island, Ted Baker, United Colors of Benetton, Alcott, and Kiabi, which positions them as one of the most successful fashion merchants in the area.
The organisation first launches new brands and franchises on Malta in order to test them, learn how they perform, and get familiar with them before expanding their operations to other countries.
How and Why start Online Buy and Sell Marketplaces in Malta?
Pay attention to SEO and digital marketing
Local marketing and SEO will be necessary if you want to attract Maltese visitors to your website. However, in order for you to achieve this successfully, you will first need to adapt your online store to the needs of the Maltese market. You will be able to get your store listed in Maltese search engines and receive free organic traffic if you have a localised version of your store that is available in Euros as well as in English and Maltese. Google Ads is yet another excellent and extremely efficient method for generating high-quality, qualified visitors to a website.
Delivery and customs
To compete effectively in Malta's e-commerce market, you need to be able to provide cost-effective and quick local delivery choices. When entering a new market, using an international parcel forwarding service is frequently the simplest and most convenient option to provide a local shipping service that is dependable and secure.
To facilitate Mobile commerce in Malta
Mobile e-commerce, in particular business-to-consumer online shopping, currently accounts for a sizable amount of Malta's e-commerce sector and is expected to become more popular than desktop shopping within the next year. When they are establishing their online storefronts and product listings, retailers in the e-commerce industry should keep this in mind.
Mobile optimization and a fantastic shopping experience on mobile devices are no longer a good to have; rather, they should be at the centre of your overall e-commerce strategy. Solutions like LeOffer – a fully integrated buy & sell marketplace script for your online buy and sell marketplaces in Malta helps to connect buyers and sellers instantly.