A sizeable number of online marketplaces in Finland can be found not just in Finland but also in every other country in the world. Popular ones include Amazon and eBay. They are well-liked since customers have easy access to a wide variety of goods.
In addition to the aforementioned, there are numerous other examples of online marketplaces that have become some of the largest and most profitable organisations on the planet.
The goal of an online marketplace is to facilitate transactions between buyers and sellers through a central, independently controlled online platform. If the owner of an online marketplace would prefer only to operate as a go-between for clients and suppliers, he or she need not even maintain any goods in stock.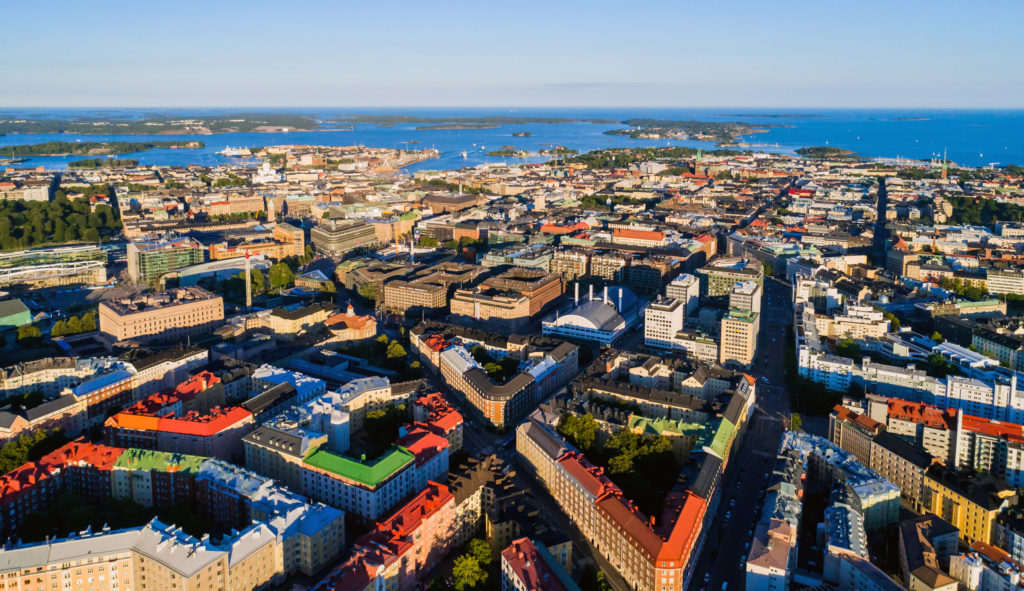 Their duties could include coordinating the means of payment or resolving the issue's logistics. After that is settled, firms may focus their efforts where they will have the greatest return, namely, on meeting the needs of their customers in order to make a profit.
In this section, we will take a look at some of the most popular online marketplaces in Finland.
Best Online Marketplaces in Finland
Online marketplaces are digital platforms that enable businesses or individuals to buy and sell goods or services. These marketplaces typically facilitate transactions between buyers and sellers by providing a centralised platform for listing, advertising, and negotiating products or services.
Zalando
For online apparel and accessory buying in Europe, Zalando is unmatched. They run online marketplaces across most of Europe, and that includes Finland, where you can buy the same wide variety of clothing and accessories for women, men, and children as in any other European country.
They stock numerous labels, from Gap to Topman to Ralph Lauren to Hugo Boss and beyond. After its first introduction in Germany in 2008, Zalando quickly moved to other EU areas like Finland with the help of its co-founders David Schneider and Robert Gentz.
Zadaa
To live more sustainably, use Zadaa, an online marketplace in Finland to purchase and sell moderately used clothing of high quality. Put up your items for sale, send them out, and collect the money. The process of purchasing is similarly simple. Get what you want with a single tap, have it brought to you, and immediately fall in love with it.
They guarantee that you will get your product quickly and exactly as promised or they will refund your money (up to 10,000 EUR). As an added bonus, customers who buy from many sellers at once will get 30% cashback on all of their purchases, and there will be only one delivery fee to worry about. Zadaa was founded by Iiro Kormi in Helsinki in May 2015.
Taiko
The experiences you have while living abroad will remain vivid in your mind long after you return home. Taiko, Finland's online art marketplace, provides a convenient and adaptable method of reinforcing and preserving fond memories of the country. Thousands of works by hundreds of expert artists are available at Taiko, so you may choose the perfect piece to remind you of your time in Finland.
Using the grey search bar, you may access Taiko's advanced search filter and narrow down your search based on a number of criteria, including the artwork's size, color, price, technique, and theme. Taiko's system will provide a unique code for the customer to enter in the shopping basket to add the shipping fee if they are located outside of Europe. Shipping costs are displayed in the shopping cart before you finalize your purchase.
Swappie
Swappie is a trustworthy online marketplace in Finland where you can buy and sell gently used but fully functional smartphones at competitive prices. They have a systematic approach and the most cutting-edge equipment to test and repair all of the phones they sell. Due to stringent quality control measures, they are able to back all of their phones with a one-year guarantee.
Swappie was founded at Helsinki by Sami Marttinen in June 2016. Swappie is the European leader in the niche market of refurbished iPhones and Europe's fastest-growing firm after funding a seed round in 2018.
Rentmania
Motorhomes, furniture, audiovisual equipment, and other high-value objects that sit idle in private collections might find temporary homes on Rentmania. They offer a whole package, including escrow payments, verification of identity, immediate insurance, on-demand shipping, and a fantastic user experience across all devices.
The service fees range from 15% to 35% of each purchase (depending on the category). The ultimate goal is to convert high-priced items into risk-free assets in the future. It's an approach to sustainable consumerism in the digital age. It was founded in November 2016 by Arkadiy Meshkovskiy, and Elena Zhuravleva, and received seed funding of 50000EUR from Business Finland.
Monetisation and Business Model of Online Marketplaces in Finland
The success of these marketplaces varies, with some, like Amazon and eBay, being well-established and dominant players in the market, while others, like Allegro, have seen rapid growth in recent years.
B2C
B2C is among the most common type of business models in the world. Businesses going online to offer their wares to consumers is a throwback to the golden age of shopping.
Online merchants like Amazon, Wal-Mart, and Netflix serve as examples. Online marketplaces in Finland can benefit from LeOffer, a buy-and-sell marketplace script that facilitates the easy matching of buyers and sellers.
C2C
When people do their shopping online, they refer to it as online marketplaces in Finland. It does this by acting as a middleman between buyers and sellers, so streamlining the buying and selling process, and by charging a charge to each party for the privilege of using the platform.
The C2C model could be a boon to your company's growth, but there are several challenges that could get in the way, such as keeping up with quality control and keeping the system updated. Consider the popularity of online auctions and classifieds sites like eBay and Craigslist.
Drop shipping
Using this model eliminates the need to keep track of stock, locate suitable storage space, or pack and ship goods. If the supplier falls short in some way, though, you may be stuck with mediocre products or services. It's simple to use, fast to build, and rewarding thanks to Facebook ads. Shopify and Oberlo are the two most popular applications for e-commerce store setup.
The first requirement for launching online marketplaces in Finland is a platform that is optimized for local trade. LeOffer has allowed entrepreneurs to create their own e-commerce websites and online marketplaces in Finland. Features that customers interact with, such as shopping carts and payment gateways, and the administrative and inventory management functions that business owners require are both provided.
Some of the top online marketplaces in Europe include:
Amazon – Founded in the US, Amazon is now a dominant player in the European market, offering a wide range of products to consumers.
eBay – Another US-based marketplace, eBay has been operating in Europe for more than 20 years, with a strong presence in the UK, Germany, and France.
Zalando – A fashion and lifestyle marketplace based in Germany, Zalando has become one of the leading online retailers in Europe, offering clothing, shoes, and accessories from a wide range of brands.
Allegro – A Polish marketplace that has grown rapidly in recent years, Allegro offers a range of products, from electronics to household goods.
Etsy – A US-based marketplace focused on handmade and vintage goods, Etsy has gained a following in Europe, particularly in the UK and Germany.
Conclusion: Online Marketplaces In Finland
The future prospects of online marketplaces in Europe are generally positive, with the increasing popularity of e-commerce and the continued growth of online shopping. However, there are also challenges, such as competition from new players and the need to adapt to changing consumer preferences and regulatory environments.
Some marketplaces are also facing criticism over issues like data privacy and worker rights, which could impact their future growth and success.