A growing number of people are forgoing automobile ownership in favor of ride sharing apps in Cyprus. In their minds, having a car would allow for more exciting and relaxing road vacations, which is why they really contemplated making the investment. An increasing number of problems with serious effects on ecosystems and human health have arisen as a direct result of the widespread adoption of automobiles. Therefore, it was expected that taxi services will eventually embrace ride-sharing apps like Uber, Lyft, and BlaBlaCar.
One common advantage of ride sharing apps is the ability to order a taxi at a moment's notice. Developing means of communication and transportation makes the prospect of launching a service like Uber all the more appealing. It's fair to question the viability of the ride sharing app business model in the current hypercompetitive startup environment.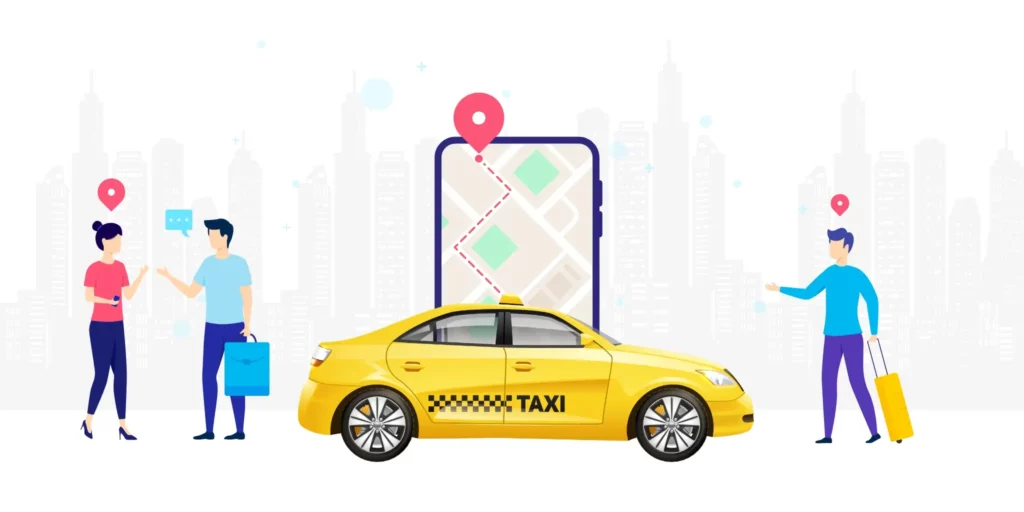 The rising popularity of ride sharing apps in Cyprus may be traced back to the country's demand for more accessible and cost-effective modes of transportation.
It's no secret that the rising expense of automobile ownership, stricter regulations, and the pressing need to minimize traffic and carbon dioxide emissions have all contributed to the meteoric rise of ride sharing in recent years. By 2026, the global ride-sharing market is predicted to be worth $185 million.
The Best Ride Sharing Apps in Cyprus
Cabcy
In Cyprus, the Cabcy Taxi App serves the cities of Nicosia, Limassol, and Larnaca. They include both on-demand and scheduled service options, as well as fair rates and clean, modern vehicles. It's especially helpful for airport rides and transfers to be able to confirm the booking immediately or at a later time, so you know your taxi will arrive when you need it.
All fares are in accordance with the standard taximeter rates and government-mandated fares of Cyprus. Before reserving a ride, passengers can view an estimate of their total cost.

nTaxi
Whether it's the middle of the night, pouring rain, rush hour, or traffic, nTaxi always has the best drivers available. Even before you hire the taxi, you can find out the driver's name, license plate number, rating, and comments from other passengers. To drive on the platform, you must be a licensed driver in possession of a valid insurance policy for your vehicle. You have the option of requesting a taxi right now, or you can set up the ride for a future day and time of your choosing.
Bolt
Bolt is the first mobility super-app to be developed in Europe. They are fighting for better cities and against private vehicles by providing superior alternatives to every purpose that can be served by a private car. These alternatives include ride-hailing services, shared cars, and scooters, as well as the delivery of food and groceries.
Bolt Drive is a ride-sharing application that was developed by Bolt with the intention of persuading consumers to forgo the purchase of a personal automobile in favor of renting a vehicle on-demand whenever they have a need for one.
Hannk Taxi
With Hannk, you can use your phone to get from point A to point B, as well as any other location in between. Hannk is the app that will get you where you need to go, whether you are cruising the strip in Las Vegas, making your way to the theater in London in style, or having just landed in Kyrenia in Cyprus and need to make your way to your accommodation.
The Hannk app provides access to taxis in every city and country around the world. Book and pay for your ride within the app, choose the taxi service closest to you, or simply search for the most affordable option for your airport transport. Hannk will track the location of your driver and show you where to meet.
iTaxi
iTaxi Cyprus is a taxi service that specializes in transfers to and from any city in Cyprus using Larnaca Airport. Because the convenient automobiles are risk-free and come with complete insurance coverage, you may unwind and take pleasure in the ride till they reach the location you had in mind.
You can choose from their fleet to rent a minibus that is both high-quality and comfortable, with seating for as many as 22 persons. They offer competitive costs without lowering the level of service they provide, and there are no additional fees that are not disclosed.
Monetization and Business Model of Ride sharing apps in Cyprus
As a result of the proliferation of ride sharing apps in Cyprus, the business models for aggregators of ridesharing services have experienced rapid expansion. In order to meet the needs of its customers, the company does not develop its own ride-sharing product; rather, it forms agreements with other enterprises and collaborates with them to do so. Even ridesharing companies that operate using peer-to-peer technology nonetheless adhere to the standard principles of corporate governance.
In situations like these, it could be beneficial to make use of app development frameworks like Karry, which is the script for an app that allows users to share taxi rides.
Services such as Uber and Lyft employ algorithms to connect passengers with drivers in order to maximize efficiency. There is no predetermined timetable for when prices will be changed because they are determined based on the whims of the market. Ride sharing apps in Cyprus may be more forthcoming with their customers, car owners, and the general public by making use of tools such as ride tracking and driver ratings.
The owners of private automobiles stand to gain monetarily from the ride sharing apps in Cyprus business model as well, particularly if they convert into service-oriented enterprises. It could be a good idea to add trust-building elements like ratings for riders and drivers as a first step. It is not necessary for companies that provide services to obtain any form of license or pay any kind of registration or tariff costs.
Entrepreneurs have the ability to start their own ride-hailing businesses with the assistance of platforms such as Karry, which is a web application that connects ride sharing apps in Cyprus. Your taxi booking service will stand out from the competition and be more interesting to customers if you offer an all-in-one solution.