People no longer have the same level of obsession with owning a car as they once did, most of them now use Ride-sharing apps in the Netherlands. They were only considering getting a car because of how much easier and more comfortable it would be to get around in it.
Due to the continuous use of automobiles, a number of environmental and health issues arose over time. Solutions like Uber, Lyft, and BlaBla cars were therefore an obvious next step in the transportation industry. All of these apps provided a more convenient way to order a taxi at any time and from any location.
The idea of creating an Uber-style ride-hailing app is becoming increasingly popular as the digital age progresses. However, does the ride-sharing app business strategy still have a place in the entrepreneurial landscape? Even so, in first-world countries, ride-hailing services like Uber and similar ones have amassed significant market share.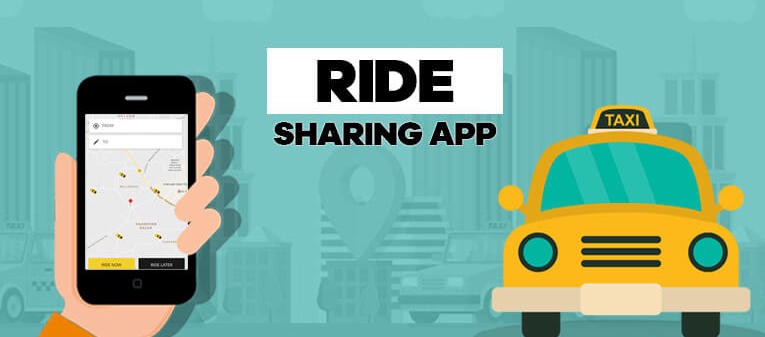 The rising need for transportation options that are both affordable and efficient is the primary force behind the growing popularity of ride-sharing services around the world. As a result of the rising cost of vehicle ownership, the growing urgency to reduce traffic and Carbon dioxide emissions for environmental reasons and government regulations, ridesharing has grown in popularity. The global ride-sharing market is expected to reach USD 185 million by 2026, according to statistics.
Here we talk about some of the best ride-sharing apps in the Netherlands.
The Best Ride-Sharing Apps in the Netherlands
SnappCar
SnappCar is popular among the peer-to-peer ride-sharing apps in the Netherlands that was established in 2011. The company's headquarters are located in Utrecht. SnappCar was conceptualised and developed by Victor van Tol and Pascal Ontuijd with the intention of enabling car owners to rent their own vehicles.
SnappCar has strengthened its footprint in Europe by the acquisition of Tamyca, which is Germany's number two peer-to-peer ride-sharing firm. This move brings SnappCar closer to Drivy, the current market leader. Since its inception, the ride-sharing network has raised a total of €15 million in capital from investors.

TaxiElectric
TaxiElectric, which has its headquarters in Amsterdam, is recognised as having the honour of being the first electric taxi ride-sharing app in the Netherlands to begin operations in Europe. The goal of the new company is to increase the taxi industry's level of sustainability.
The start-up company's automobiles may be a bit pricey, but they run entirely on eco-friendly electricity and are completely zero-emissions. The company, which Ruud Zandvliet established, provides electrically powered cabs to provide a more hygienic, comfortable, and peaceful travel experience. The use of green electricity contributes to the greatest possible environmental impact.
Felyx
The e-scooter rental service provided by Felyx makes it possible for riders to enjoy a journey that is not only rapid but also economical and hassle-free throughout the entirety of the city. You will be charged a flat rate of €0.30 for each minute of use on Felyx. There are no additional fees. The app is also easy to use, just like Karry – a customizable and popular ride-sharing app framework that has features similar to the Uber app.
You are free to leave these Felyx electric scooters parked wherever you like, as there is no charge for doing so. It is possible to locate, reserve, and activate the nearest electric scooter with the use of an app. This company went into business in 2016 and has raised a total of €3.4 million since its inception.
Car2Go
It began operations in 2008 and has since grown to become one of the most popular car-sharing businesses in Amsterdam. The user of the Car2Go app has the ability to reserve a car whenever they want, eliminating the need to deal with the difficulties and costs associated with car ownership as well as the need to adhere to tight reservation times.
The user can also park the automobile in public places for free, and they can receive access to a car for less than half a euro per minute without having to pay any further charges for insurance or gasoline. In practice, you will only be required to make payments for the amount of time that you actually make use of the vehicle.
Amber Mobility
Amber Mobility was founded in 2016 and is a flexible platform that ensures you are always within walking distance of a car. The self-driving car firm based in Eindhoven is one of the intelligent ride-sharing apps in the Netherlands that provides you with a car that is customised, autonomous, and modular. It is also an electric car that is designed to be pooled.
Jan Scholt, a well-known investor, provided the company with seed capital in the amount of half a million euros in November 2017, bringing the total amount raised thus far to one million euros.
Monetization & Business model of Ride-Sharing apps in the Netherlands
Ride-sharing apps business model has become increasingly popular in recent years, bypassing the traditional taxi booking process. The underlying reason for this is that digital platforms that facilitate ride-sharing are increasing productivity and enhancing the quality of transportation facilities, all while doing so in a manner that is more economically efficient.
The aggregator ride-sharing business model in the Netherlands has also been popularised by ride-hailing services. Rather than creating or developing their own product, the ride-sharing company relies on partnerships with people working under the company's brand. Peer-to-peer, ride-sharing companies, which are based on technology, also have traditional corporate governance.
Companies like Uber and Lyft, for example, operate on the basis of an algorithm that connects people in need of a ride with drivers who can provide it. The fares are based on market conditions and can be changed at any time. Ride-sharing companies benefit from increased transparency for customers, car owners, and the company itself, thanks to tools like ride tracking and driver rating.
Additionally, vehicle owners can use the ride-sharing business model as a way to become public service providers because it allows them to drive their own vehicles to work in the areas where they prefer. Transparency is enhanced by features like ride and driver rating Additionally, the service providers aren't burdened with excessive registration fees, tariffs, or licensing requirements.
Why should you build Ride-Sharing Apps in the Netherlands?
Users have reported feeling more at ease as a result of the advantages provided by ride-sharing apps in the Netherlands, which has also provided businesses with an opportunity to provide greater value to clients while simultaneously remaining competitive. In this section, we will discuss the advantages of developing ride-sharing apps.
Creating a Brand
A ride-sharing company's success hinges on its ability to build a strong brand identity. Brands like Uber and Lyft are already well-known in the industry and hence have already created a strong reputation. Through ride-sharing apps, brands can emphasise their credibility, unparalleled customer service, and trustworthiness. A ride-sharing software can be made more appealing to users by including features that they would find useful.
Enhanced Exposure
Ride-sharing apps are convenient and straightforward to use in an era where most individuals have smartphones. Ride-sharing apps like Uber have already surpassed traditional taxi services because not only do they provide users with the convenience of transportation at their fingertips, but they also assist businesses to get greater awareness, thus boosting their user base.
Tracking real-time location
When it comes to ride-sharing services, real-time tracking is a huge benefit. The location of the driver and the passenger may be tracked in real-time, allowing both parties to know where they are at all times. In other words, the driver knows where the customer is going to be picked up and dropped off, and the passenger knows how long it will take for the cab to arrive. Reduced costs, higher customer happiness, and increased efficiency are all a result of this.
Improved Return on Investment in Ride Sharing
The old-fashioned method of reserving a cab has been a time-consuming process. The cab booking sector, on the other hand, slipped into autopilot mode with the introduction of ride-sharing apps in the Netherlands. Customers may now easily order a cab through a ride-sharing app, acquire driver and payment information in advance, and make a hassle-free payment at the end of the journey. In turn, this boosts the ride-sharing company's return on investment and encourages more people to use the service.
Using platforms like Karry – a ride-sharing app development framework enables entrepreneurs to launch their own ride-sharing services. It is a pre-built and business-ready product which helps to take your taxi booking business to the market with an uber clone app and cater to the new age riders.