A ridesharing company provides access for rides via a website and a mobile app.
It matches passengers with drivers of vehicles that are available for a ride. This is unlike taxicabs and cannot be legally hailed on a street.
A recent report published in the CEOWORLD magazine states Switzerland is among the most expensive nations in the world to live in.
Traveling around Switzerland can be expensive but you can find cheaper modes like ridesharing apps in Switzerland, thanks to the on-demand economy. And this depends on how you wish to commute.
Some people are ready to pay a hefty price to travel from one place to another. That's because they may be very particular about the way they travel. However, some are ready to make reasonable adjustments so that they can reach their desired destination at the lowest possible cost.
Benefits Of Ridesharing Apps
Flexible manner of travel
Travel is less stressful and commute comfortable
Reduces toxic vehicle emissions
Traffic congestion is taken care of
Offers economical rides
Resolves parking issues
There are many ridesharing apps in Switzerland as the country is huge. You would have to install these ridesharing apps in Switzerland so that you can book a ride anytime or from anywhere. It makes your movement hassle-free that too at a reasonable price.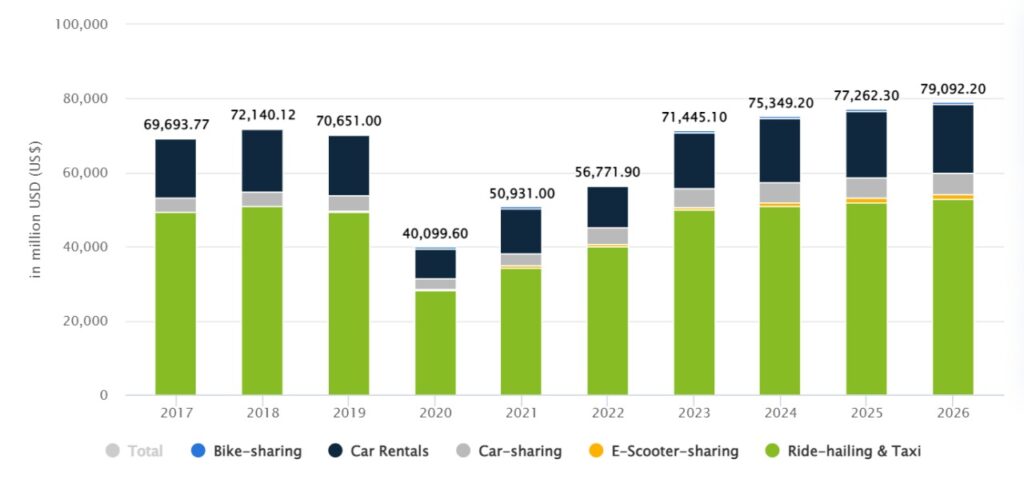 Top 5 Ridesharing Apps In Switzerland
If you are looking for a comfortable yet not too expensive mode of travel, ridesharing apps in Switzerland is there to your rescue.
It's renowned that taxi prices in Zurich and Switzerland are some of the highest in the world. Therefore it doesn't come as a surprise that many use ridesharing apps whenever possible.

Uber was founded in March 2009 by Travis Kalanick, and Garrett Camp. It is based in San Francisco, California, United States. Uber has raised $25.2 billion in funding over 32 rounds. The latest funding was on 14th September, 2020, from a Post-IPO Debt round.
Uber is an all-time favorite among ridesharing apps in Switzerland when it comes to travel apps. It is a smartphone application connecting people who wish to travel with a driver. Uber caters to customers in a plethora of regions such as the US, Central America, South America, Europe, the Middle East, Africa, and the Asia Pacific.
Customers can select from a variety of car options as per the depth of their pockets and ride requirements. They can go in for a luxury car, a normal taxi, and many other options that are available.
 Uber Revenue & Business Model
Uber makes money from the commissions they charge from each of its rides. Uber's business model is based on a simple process involved in the hiring taxis by customers with ease. Uber provides 15 million rides on an average daily.
Vertt is a new Swiss startup among ridesharing apps in Switzerland connecting drivers and customers. It was founded in June 2021 in Zurich by Bojan Georgijevski. He created a resolution based on the latest microservice technology and knows the local Swiss market extremely well.
What makes the Swiss take a liking for this company is, Vertt is a Swiss company that is founded in Zurich. It is also a well-known fact that all Vertt drivers are registered with the SVA.
In addition they earn at least 15% more than drivers of similar ridesharing firms. This is because Vertt charges lesser commission for each ride. However, passengers could still be paying same fare or less.
The company is financed by Georgijevski's own investments as well as through external capital from investors.
There are 3 different types of rides available on Vertt – standard, which is the cheapest, premium, and luxury ride. Hence customers are offered value for the money they spend.
Their objective is to provide a safe, reliable, and easy service for both drivers and passengers.
Vertt Revenue & Business Model
Vertt earns through smaller commissions they charge in comparison to other ridesharing firms. The business model is based on the latest microservice technology.
It was founded on 1st December, 2010, by Bernhard Tschirren, Dr. Michael Cameron, and Rod Cuthbert. The company is based out of Melbourne, Australia. Rome2rio has totally raised $3.1M. Its last funding round was on 3rd July, 2014, from a Grant round.
This app offers multiple options to get you to your destination. It provides updated information about how to travel from the starting point to your destination. This could be by train, taxi, or bus.
The company has developed a multi-modal travel search technology in order to provide door-to-door travel itineraries.
          Romeo2 Rio Revenue & Business Model
Referral Fees
Advertising
Citymapper is an internationally well-known transportation app. It is specifically popular in big cities. This app helps you with a variety of options on how to get to your last stop. Also, it will highlight your transit time, your approximate time of arrival, and how much the ride would cost you.
The company was founded in 2011 by Azmat Yusuf, a former Google employee. Citymapper is based in London, England, United Kingdom.
It has raised $59.5M. Its last funding was on 14th May, 2021, from an Equity Crowdfunding round.
       Citymapper Revenue & Business Model
Subscriptions
Referral fees
Licensing fees from its enterprise product
It is a long distance carpooling platform that connects drivers with passengers to share travel costs. It was founded on September 16,2006 by Frédéric Mazzella, Nicolas Brusson. It is based in Paris, France. This platform is designed to offer a secure, trust-based community.
BlaBlaCar is a carpooling platform connecting car drivers with empty seats to passengers looking for a ride in the same direction over average distances of 300km. The service is currently available in 22 countries and serves to over 18 million travelers every quarter.
To find a ride of BlaBlaCar enter your departure location, arrival point and your travel date. Then you can choose a car owner going your way. If you any queries regarding the travel, you can ask the owner of the car before booking the ride.
To satisfy yourself regarding safety, you can check out the car owners' trusted profile and the ratings left for them by other members.
If you are keen on using BlaBlaCar for travel, consider it a safe, reliable, and affordable way to get around. The company takes safety seriously and has several features that ensure safety of both drivers and riders. They take care that both have a positive ride experience.
Around 65 million have used BlaBlaCar services to date. $400 million has been raised by them. And their evaluation is $1.6 billion. BlaBlaCar has raised $563.5M. Its last funding was on 10th April, 2021 from a Convertible Note round.
                BlaBlaCar Revenue & Business Model
It does not own any vehicles. BlaBlaCar is a broker and receives a commission from every booking they are responsible for.
The company generates revenue through transaction fees which is 10-12% of the total cost of a ride.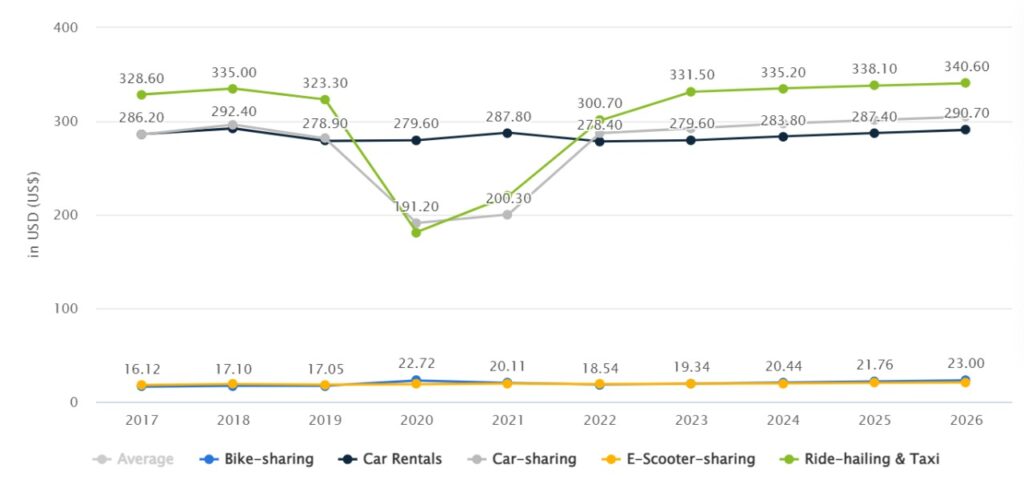 Benefits Of Launching Ridesharing In Switzerland
The Ride Hailing & Taxi revenue in Switzerland is expected to rise to $1.1 billion by 2025.
Uber is in the process of expanding their network into as many French-speaking towns of Switzerland.
Ridesharing is growing immensely in popularity. More and more people are turning to ridesharing apps after it was introduced by Uber as a convenience, with reasonable and reliable commuting.
People relying on ridesharing will think twice before purchasing car if they are sure they can manage without one.
Millennials are attracted to the idea of ridesharing. Owning an automobile entails maintenance, parking woes and higher financial debacles for them.
Electrification of the ridesharing fleet is the future trend which is expected to make its presence felt by 2023.
The companies like Uber have already started exploring EVs (Electric Vehicles) and countries like Switzerland who value a green environment will stake a claim to such travel.
Drivers will also benefit from this mode of transport (EV) as it will reduce the fuel burden and also maintenance will reduce hugely.

Conclusion: Ridesharing Apps In Switzerland
The future seems to be bright for all ride sharing apps in Switzerland as well as around the globe. Moreover, the environmental conditions are also compelling the entire world to think seriously about the environment. Ridesharing apps in Switzerland are a blessing for the people as well as the companies that operate this sort of business.
Get a customizable and functional app for both iOS and Android platforms that enable a convenient and futuristic platform. Our software consists of a passenger app, a driver app and an Admin panel.
Explore into the world of Global convenience with the  Ridesharing Software that is available for entrepreneurs keen to foray into the world of travel. Our ridesharing app development services will transform your business idea to a brand.
Entrepreneurs can capture the market with our white-label rideshare app, and curb the on-demand mobility needs. Get a ridesharing app and launch an inter / intra-city travel businesses & help commuters save time and money.

With an Engineering degree and a Diploma in Management under my belt, I worked for 16+ years in the automotive industry with various manufacturers. But my passion for writing was overwhelming, which I turned into a career. I have been writing for more than 10+ years and mostly in the IT domain. I am sure you will find the 300+ published blogs of mine in here informative, exhaustive and interesting.