Tech Startups in Gibraltar have been at the forefront of innovations recently due to the country supporting startup initiatives in the form of funding and infrastructure support. The government of Gibraltar has set up a fund specifically for the purpose of encouraging the growth of innovative businesses.
Approximately £250,000 will be allocated to this new program. The Gibraltar Chamber of Commerce and the Gibraltar Federation of Small Businesses have been actively involved in the development of this initiative, particularly the criteria to be applied for considering applications, with the Ministry of Business and Employment. Loans will be made available to those who are selected to get the funding.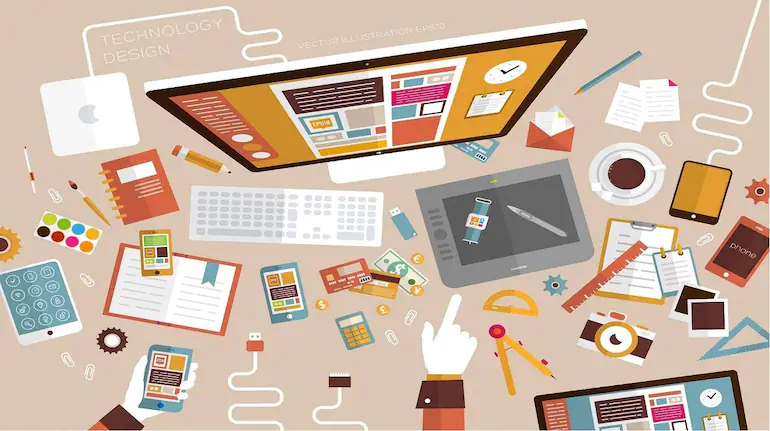 Here are the best Tech Startups in Gibraltar that had made a name in the global tech scene.
Best Tech Startups in Gibraltar
Siglo
In order to promote connectivity in developing economies, blockchain is being used as a standard for Siglo decentralized apps. Creates a community of users and decentralized applications in emerging markets to enhance mobile access and other goods and services in exchange for the protocol's value.
It provides the Siglo token as a means to utilize the platform's internal features. These customers will be able to earn airtime top-ups by using smartphone apps developed on the Siglo protocol. It was established in 2018 and has received USD 125K in funding from Y Combinator, Valure Capital, Outbound Ventures, and 2 Other Investors.
WaveCrest
Managing prepaid card programs is the specialty of Wave Crest Holdings Limited, which also creates and oversees other forms of payment processing. It's possible to create, incorporate, and manage prepaid card programs with the help of the eMoney platform. It works with a wide variety of cards, including those used for gambling payouts, payroll, corporations, governments, money transfers, gifts, and mobile payments.
The business also offers marketing and program management services, card distribution, and design and implementation services for both the company and its clients. It was founded in 2009 and has received funding of USD 33M from Vesuvio Ventures, Upfront Ventures, and Daher Capital.
Elitium
Elitium offers payment system based tech startups in Gibraltar for the yachting sector based on blockchain technology. Elitium offers EUM, its own currency, and a wallet-to-wallet system that allows for the use of over 60 different cryptocurrencies when booking a yacht. Using the EOS smart contract-based payment and transaction system, you can gain access to the Elitium luxury lifestyle application.
Features such as cryptocurrency-to-fiat currency exchange, programmable smart contracts, loyalty programs, and insurance are included. Furthermore, Elitium-i, an insurance coin, will be made available to help victims of fraudulent transactions.
QuanTemplate
QuanTemplate provides insurance data management, risk analysis, and compliance software. From grading to reserving, risks can be analyzed in real-time with the help of the industry-specific capabilities offered by the platform. It is a cross-platform tool that helps the wholesale (re)insurance market's network of brokers, underwriters, and actuaries conduct risk transactions. It's also helpful for implementing data management applications like those used for data cleansing and data warehousing.
It was founded in 2011 and has received investments from Route 66 Ventures, Transamerica Ventures, Anthemis Group, and 7 Other Investors totaling USD 25M.
Gnosis
Gnosis is a digital asset management system built on the Ethereum blockchain, which can be used by both corporations and individuals. It provides a wide variety of options for handling cryptocurrency, including asset management, multi-signature transactions, and cryptocurrency storage in wallets. It also has a mobile app for use with iOS and Android smartphones.
The startup was founded in 2019 and has received USD 100M in funding from 1kx, Tiger Global Management, and 11 Other Investors.
Business Model of Tech Startups in Gibraltar
Tech startups in Gibraltar can choose from multiple viable business models.
For instance, the freemium business model could be useful if your company intends to sell an online service by offering users a free and paid edition. It's promising for new businesses that the freemium model is gaining traction in the context of selling digital services online.
You can provide a tiered user experience using native mobile apps or PWAs.
The subscription model is suitable if your company plans to charge clients on a recurring basis. To choose the best business model for your company, you must first determine your funding structure, the goods or services you will sell, and the target market for those goods or services.
Once you've settled on a business plan for your new venture, expanding your operations should be easy. You need a solid business plan before you can officially introduce your new company to the world.
It is a common procedure to investigate potential sources of funding, create a detailed business strategy, and assess the market potential of a new product or service before launching a startup. When your business is just starting out and you're working with a shoestring budget, expanding may seem impossible. One choice is to join an incubator, where you might be able to get access to low-cost or even free workspace and cutting-edge equipment.
Customers of tech startups in Gibraltar need easy access to high-quality apps in order to take benefit of the services offered by tech startups. Apps can be built from scratch or based on pre-existing frameworks that can be modified to meet a startup's needs.