Edtech is booming.
Modern education is slowly but surely merging with the latest technologies to improve the manner students learn and educate themselves. Technology within the four walls of a classroom has always been beneficial as it augments personalized learning.
But the COVID-19 pandemic, social distancing and lockdowns have disrupted education and a host of other domains. And now learning in familiar surroundings, proficiency based knowledge, saving time for pupils and educators while equipping pupils with digital skills is the need of the hour.
Edtech facilitates learning and improves performance of students by creating, using, and managing apt technological processes and assets. However, educationalists using edtech believe that this concept transforms the archaic manner of instruction, that is paper-to-pen and face-to-face education with digital forms.
The Irish edtech scene has produced a cluster of innovative and world class start-ups such as Learnosity, Shaw Academy and others. Edtech startups in Ireland have succeeded in bringing world-class innovation to the education segment. They have diverse offerings across K-12, higher education, and corporate learning.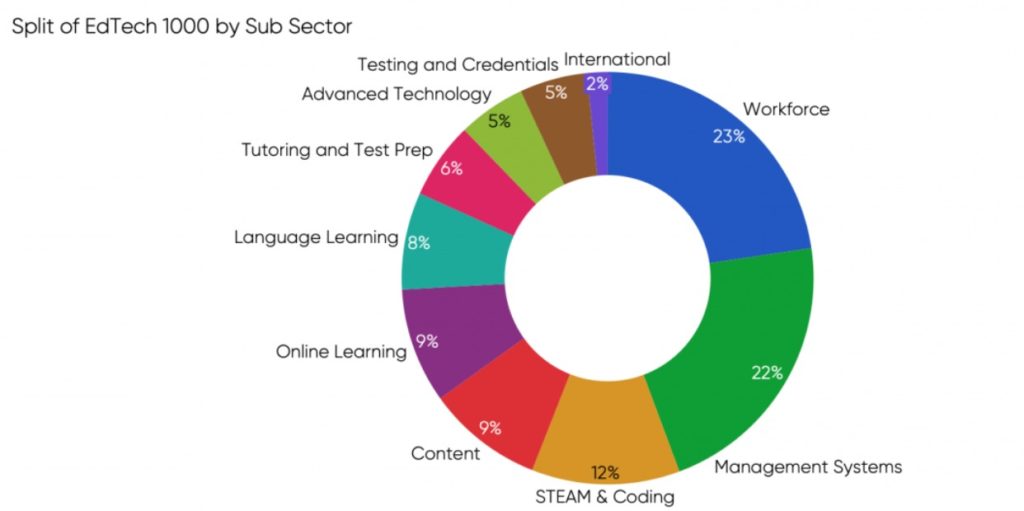 The Future Of Education
KPMG and Google after a study suggested that the edtech market is slated to accommodate 12.6 million users and have a market share of $1.96 billion by 2022. The Covid-19 pandemic has just been a catalyst to accelerate the change in the education sector with several technological invasions.
A report by Tomorrow.org shows that 72% of schools have already inculcated cloud collaboration platforms in their education systems. And nearly 60% provide their students with mobile devices for studies, and almost 50% provide online education.
By 2025 education will become an industry worth $7 trillion. Startups in this industry will be impactful and successful in shaping coming generations.
The tech-savvy newer generations prefer to study being in a comfortable location while spending less time and energy on other necessities.
5 EdTech Startups In Ireland
This privately owned organization providing online education was founded by James Egan and Adrian Murphy in 2013. The firm is based in Dublin, Ireland and offers courses which are delivered with recordings of live presentations.
In 2017, Shaw Academy launched an educational platform – Phoenix, to accommodate growing number of students who preferred the online mode of education. By the year 2016 they were admitting around 400,000 new students every month. And as of now they have surpassed teaching over 1.84 million students.
Early 2019 Columbia Lake Partners sought €5.5 million for Shaw Academy. And later that year, Shaw Academy secured an additional €7.15 million in funding.
Shaw Academy offers a blanket of courses such as digital marketing, web development, wellness programs like health, and fitness along with sports nutrition. Educational and technical support teams are available to help students ace these courses.
Students can log on to the online portal and complete assignments, finish exams, review modules, replay lectures, and view any other additional content.
Shaw Academy, the EdTech startup in Ireland has spread wings and have now begun operations in Bangalore, India. As of now they have around 170 employees on their rolls placed across Dublin, Bangalore and Cape Town.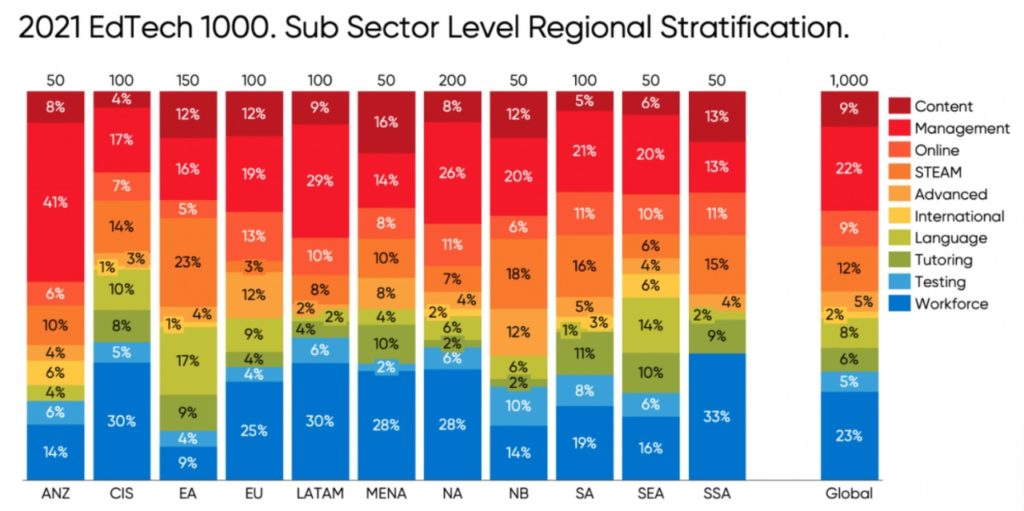 In 2007 an EdTech startup Learnosity was launched in Ireland. It is a B2B model that generates a set of tools that organizations use to build online assessment and learning products.
In 2015, Australian-based company 3P Learning acquired a 23% stake in Learnosity. By 2016 the further increased it by 16.93%. But in 2018, 3P Learning sold its 40% stake in Learnosity to Boston-based company Battery Ventures.
​​Learnosity was initially focused on audio assessment and mobile-assisted language learning. This was a joint effort between The National Council for Curriculum and Assessment (NCCA) and the National Centre for Technology in Education (NCTE). After 2011, the company started operating a Platform-as-a-Service (PaaS) business model.
This includes a suite of implanted technology-enhanced items. The organization is headquartered in Dublin, Ireland and has several offices globally, ranging from the US to Australia.
Alison is an empowerment platform and one of the global leaders in free education. They offer B2C and B2B eLearning model solutions. It was founded in Galway, Ireland in April 2007, by Irish social entrepreneur Mike Feerick.
The platform allows registered users to access digital courses and skills training for free. In 2017, Alison launched its mobile application, which drives 50% of the website's traffic worldwide. Alison and The National Skills Development Corporation (NSDC) announced a partnership to foster greater scale to free online learning access for Indians as part of Prime Minister Modi's 'Skills India'.
Alison uses an online pay per click advertising revenue model. Alison has 23 million registered learners and their goal is to make knowledge accessible to all. As of 2022 users have access to 3,500 courses, specializations and degrees in varied subjects.​​
What's interesting is that Alison published a course on the Coronavirus and translated it into more than 50 languages in 2020. In 2021, it was awarded the Civil Solidarity Prize by the European Economic and Social Committee (EESC) for the course.
Adaptemy was founded in 2013 by ​​Conor Flynn and Conor O'Sullivan. It had an investment of over €3m, and contracts signed with 3 of the largest publishers in Europe.
Since 2015, Adaptemy has successfully delivered adaptive learning solutions for publishers across the globe. It's a highly configurable learning engine that creates precise models of curriculum and content. They specialize in classroom-focused adaptive learning technology solutions.
To help with assessment of students, Adaptemy's software can dynamically fine-tune question difficulty to match the ability-level of the learner. It also good with adaptive scoring of assessments, diagnostic evaluations and interleaved exercising strategies. This tend to keep learners on their toes at all times.
Even though the entire world faces the challenge of pandemic, Adaptemy's traffic hasn't seen any wane, but has increased by ten-fold. The pandemic has worked in its favor. Adaptemy has also been constantly involved in research, trialing new learning ideas and technologies.
Andy Dowling launched Digitary in 2005 in Dublin. They have grown to become the leading online platform for certifying, sharing, and verifying academic credentials. It had raised a total of €50K in funding over a grant round in 2017.
Digitary is learner-centric platform right from the beginning. Digitary enables millions of users to access their verified achievements 24/7 and to share them with others securely. Globally respected higher education providers use Digitary to eliminate credential fraud and improve service levels with increased efficiency.
Digitary provides immediate verification of records with learner consent and maintains regulatory compliance. Thus, it is used by organizations in over 135 countries, including top-ranked universities worldwide.
Digitary has worked hard for more than a decade to gain an amazing reputation for successful program delivery and exceptional customer relationships. The fact that the customers continue to be associated with Digitary for a long period speaks volumes of them.
Benefits of launching an EdTech startup
Tech provides a complete learning experience – There are several software available for a multitude of subjects, starting from math to science applications. Immersive learning also involves virtual and augmented reality offering more sophisticated classes to students.
Tech provides easy access to varied resources – Today's students have grown accustomed to searching for information online. They are now used to interacting with search engines and online platforms.
Tech customizes learning – Tech can help with the diversity of learning styles letting teachers follow student progress individually, in real-time. Several platforms can gather information from each user working on assignments and suggest areas of improvement for teachers to keep a track.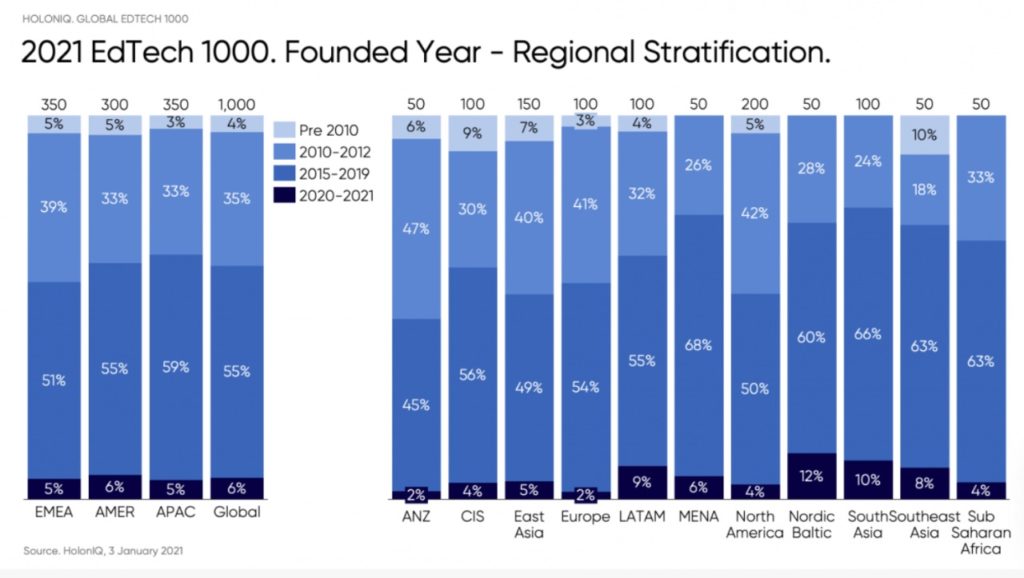 Tech adds fun to learning – Traditional classroom learning can become extremely monotonous at times. Nowadays people are surrounded with technology. Introducing tech in the classroom can engage students further making the sessions more interactive and fun.
Students are better prepared for Professional life – Most jobs call for tech knowledge of varying degrees today. EdTech startups create varied tools and software which educators could introduce in the teaching process from an early stage. Thus the students are ready to inculcate tech in their professional life.
Tech increases collaboration – Today people can connect from halfway across the world in a video call or through a webinar. It allows different individuals to work on the same project online simultaneously. Due to the availability of tech tools, online group assignments and activities have become the norm.
Conclusion: EdTech Startups In Ireland 
Solving problems of the target audience is key to developing a successful online education software for students. Go ahead and create an astounding brand identity, along with lean software performance and necessary features. These will ensure high demand for your online school software.
The top EdTech startups in the US are Articulate, BetterUp, Age of Learning and many more. If you are considering online software development for classroom learning, look for able agencies with necessary skills. You can also leverage our Online School Software 'Zoom-K12'.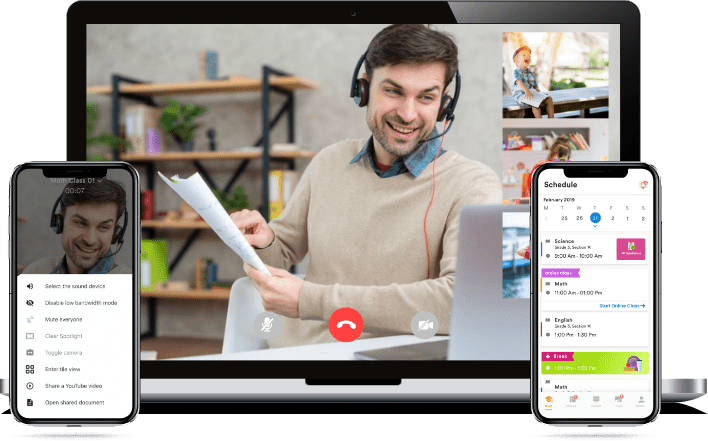 Zoom-K12 is one of the best cloud solutions for online classroom education, inspired by apps like Elevate K-12, Seesaw, Unibuddy and several others.
Our software has Progressive Web App (PWA), an Android app built in Kotlin, and an iOS app built in SWIFT5.
It is a nuanced software solution which will drive the much needed digital transformation and have a positive impact across all K-12 schools. Furthermore, encouraging the use of technology in the safe space of the classroom, can teach students a lot about digital tech responsibility, helping them in their life further.
Our online software solution consists of a website, an app, and an admin panel for overall monitoring.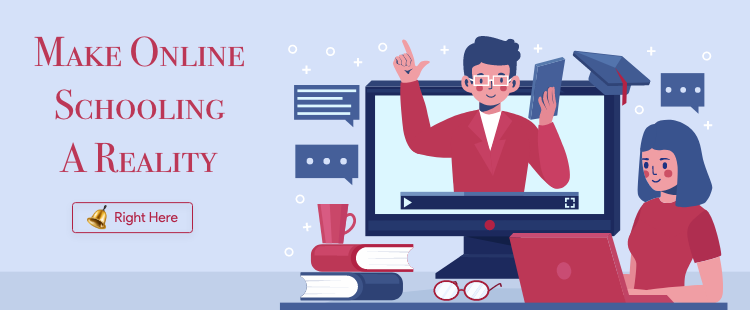 After an Engineering degree and a Diploma in Management I devoted 16+ years working in the automotive industry. My innate skill and extreme passionate in writing, encouraged me to adopt it up as my profession. I have been writing for more than 10+ years in the software industry. The 400+ blogs I published are informative, exhaustive and interesting to a professional and causal reader.