Health insurance compensates the insured for expenses or forfeiture incurred due to medical causes such as ailments or hospitalization. Health Insurance companies aid via financial mode to assist paying for healthcare. The branch that deals with the preservation or rehabilitation of the health of the body/mind is healthcare. The cost of health insurance is generally in proportion to the cost/quality of healthcare.
There are myriads of health insurance companies in the US. It's hard to put a finger on factors to consider while opting for an insurance firm or plan. In certain conditions you might have to opt for a private insurance or Medicare for the aged.
After evaluating hundreds of health insurance companies in the US we have come up with a list of 5 firms based on factors such as prevention, treatment and customer satisfaction.  These recommended firms have a plethora of products and the backing of reputed regional companies.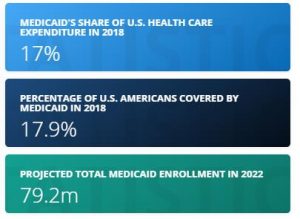 How do you go about finalizing which health insurance to opt for? Firstly, get to know the firms that provide insurance facility near you. After that's done go through the policies available with reference to location, local physicians, hospitals and pharmacy choices. Don't forget premium rates, deductibles and other expenses. The demand for insurance products will keep rising impelled by forces such as an aging population, rampant lifestyle ailments, wonder drugs and expanding insurance coverage. The healthcare sector performed well driven by growth in pharmaceuticals, nursing home, hospitals, medical devices, and health insurance.
Health insurance companies are expected to sustain growth as advances in medicine has prolonged life spans, thus requiring healthcare facilities for longer durations.
The baby boomers are getting into retirement, the largest segment in the populace. The healthcare industry will face unprecedented changes due to the workings of this lucrative industry.
The health insurance companies have adapted to the diverse elements in optimal ratios to thrive in this marketplace.
Having adopted new regulations and created new partnerships, a few chosen ones who have assimilated these dynamic changes have carved a niche for themselves in Fortune 500 coterie.
Top 5 Health Insurance Companies
1. UnitedHealth Group

UnitedHealth Group is the largest healthcare services company in the US serving 50 million in all 50 states, 5 million in Brazil and has its presence in 130 countries and generated $201 billion in revenue last year. Founded in 1974, this health and well-being company has its motto as – 'assist people to live healthier lives'. Their core competencies encompass advanced medical tech, clinical expertise, health and data information which empowers them to keep pace with the growing needs of healthcare industry.
They hold immense expertise and knowledge in organizing healthcare for local markets and allow interactions among participants at an enormous scale. With the data collated and analysed they utilize it to benefit their clients. With the acquisition of Rally Health, DaVita Medical Group and Banmedica their bottom-line has skyrocketed. They have a wide range of products such as HMOs, point-of-service plans (POS), PPOs, and managed-service programs.
The diverse membership base gives them a significant competitive edge. With OptumRx they have built a prescription drug business and acquired Catamaran recently. As of now they have 1 billion in annual prescription claims.
Fortune magazine's 2019 list includes UnitedHealth in the list of -World's Most Admired Companies- in the 'Insurance and Managed Care category'.
The company has introduced wearable technology for glucose management, smart baby monitors for high-risk infants, and activity trackers for fitness freaks.
Two private United plans scored an impressive 4.5 and 13 plans in six states scored 4.0 in the overall NCQA ratings. 34 Medicare Advantage plans are highly rated, including Sierra Health and Life Insurance Company.
United offers health programs for individuals, employers, and Medicare and Medicaid beneficiaries. They contract directly with 1.3 million physicians and care professionals across 6,500 hospitals and care facilities nationwide. Both HMO and PPO plans are available with access to healthcare savings accounts (HSA) and flexible spending accounts (FSA). The policies may cost more than some competitors, but it is worth due to added benefits.
2. CVS Health
CVS Health garnered the status of being one of the world's largest healthcare firm's after merger with health insurer Aetna, Inc. After that they offered a plethora of traditional, voluntary, client-friendly health insurance products and related services. Aetna offers HMOs, POS, PPOs and indemnity benefit products to nearly 40 million members. The company has a relatively large membership base, enhanced by the acquisition of Humana.
The size gives Aetna competitive benefits such as scalability of fixed costs, underwriting expertise and greater pricing leverage. Aetna's repute garners them the agility to transform into a profitable insurance firm in this scenario. They offer services such as Digital facilities, Clinical services, Pharmacy, and Pharmacy Benefit management. Their range of affordable and quality health services are within the reach of the hoi polloi.
CVS Health's revenue grew by 4.1% last year and they generated over $184.7 billion. They gradually scaled prescription volumes, pharmacy benefit management, products rollout, and pharmacy network. Presently they are ranked 7th on the Fortune 500 list and 17th on the Fortune Global 500 ranking.
3. Aetna
Founded in 1853 Aetna sells health insurance plans and related services such as dental, medical, pharmaceutical, behavioral health, long-term care, and disability plans. Aetna was ranked 49th last year in the Fortune 500 list by total revenue.
Aetna's 43 Medicare Advantage plans sold in 37 states received top NCQA ratings, with Connecticut and Maine being noteworthy. Aetna Medicare Advantage plans would be made available in 264 new counties by 2020 providing millions Medicare benefits. The insurer also sells Medicare Supplemental and Prescription Drug Plans in 48 states (and D.C) as a combination of dental, vision, and hearing product supplemental Medicare insurance.
Aetna provides employer-based health insurance in the private space. 4 Aetna plans serving in four states made the top NCQA ranks. Aetna has stopped selling individual insurance plans on healthcare.gov. Aetna Plans in Utah and Pennsylvania were top scorers in NCQA, and Aetna was rated top notch for Customer Satisfaction by J.D. Power in Delaware, Ohio, Virginia, West Virginia, and D.C. The icing on the cake being, Aetna's pricing is lower than most of its competitors.
Aetna became a part of CVS Health Company giving rise to new possibilities such as Aetna medical plan subscribers with high blood pressure can get a free home monitor at CVS. Chronic disease monitoring will be made available at CVS stores soon.
Aetna provides benefits, services, and products to individuals, employers, health care professionals and producers.
Aetna offers health care, dental, pharmacy, disability, group life, and long-term care insurance and employee benefits. This is through employer-paid (fully or partly) insurance and benefit programs through Medicare. Their portfolio reads:
1 million members
3 million for dental
3 million pharmacy benefit members
610 million group insurance members
2 million health-care professionals
700 thousand primary care doctors and specialists
5,800 hospitals
4. Humana
Last year they ranked 56 on the Fortune 500 list. It has been ranked third among the largest health insurance companies in the US.  Last year Humana along with two private equity firms acquired Kindred Healthcare. With this deal Humana secured a 40% stake in the firm's home health, hospice and community care businesses, named "Kindred at Home," for $800 million.
Humana has over 45 years of expertise in the industry. It is one of those health insurance companies that has changed and kept pace adopting new technologies. They offer health insurance services to individuals, government-sponsored plans and employer groups.
Health insurance policies are usually not extended to eyeglasses, contacts, dental exams, crowns, appliances or prescription drugs, but Humana sells private policies in all these areas. They have plans for those with chronic conditions that transition to home care and meal delivery post hospitalization. It no longer offers health insurance on healthcare.gov. Humana also offers specialized policies for patients with severe/disabling chronic condition or those institutionalized.
Four private Humana plans (Kansas/Missouri, Wisconsin, two in Illinois) and three Humana Medicare Advantage Plans (Florida, Illinois, Tennessee) were given high ratings by NCQA.
Humana leads the pack for customer satisfaction this year, according to recently released data from the ACSI survey. Consumers rate them highly for providing good access to primary and specialty care. Humana's policies for HMOs are relatively affordable.
5. Cigna Health Insurance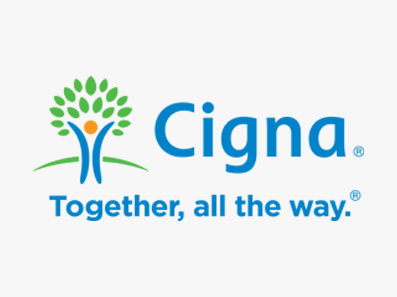 The company that lauds itself by the fact that it insures 75% of the Fortune 500 companies has 40,000 employees providing services in 170 languages. They have a customer base of 95 million clients being served by their global network of 1.5 million healthcare professionals offering access in 200+ countries. And they have a product that points their clout called Expatriates Insurance. They deal with International coverage as their mainstay.
They recently merged with Express Scripts.
In the US, four private Cigna plans were top-rated in NCQA. Cigna has been granted the top performer status in customer satisfaction in New Jersey and East South Central region according to the J.D. Power survey. Cigna also can be proud of the fact that it has the lowest complaint rate in the industry, according to ACIS. Cigna sells their medical plans in 12 states and dental plans in all 50, plus D.C. They even sell their individual plans on healthcare.gov. This year they have forayed into 19 new markets. Cigna is expanding its Medicare Advantage plans to 80 counties across 17 states.