The startup ecosystem in Indonesia has flourished in the recent past and contributed to the overall economic growth of the nation.
Indonesia's economy grew 5.02% in the last quarter of 2021. The World Bank predicts that the largest economy in Southeast Asia, is touted to become a major player in the business industry.
The Indonesian Venture Capital and Startup Association's (Amvesindo) data shows that $2.9 billion was raised by 56 top Indonesian startups as of September 2021. This figure indicates that Indonesia is a promising country for investors in the Southeast Asian region.
Startups in Indonesia have grown over the years due to several factors, such as government initiatives, relaxed regulations for initial public offerings, and a large population with tech skills. In a report published by the Global Startup Ecosystem, Indonesia stands 3rd among the top 100 emerging startup ecosystems across the globe.
The globalization of markets has helped connecting multiple business ecosystems and increase their market reach. And by taking advantage of this, many talented minds have launched their very own business ventures which eventually contribute to the development of Indonesia.
In light of this, we have compiled a list of top Indonesian startups to look out for in 2022. We believe these startups will become even bigger in the years to come.
Support For The Startup Ecosystem
Majority of the startups are based in the capital Jakarta. But now the trend to float startups in other parts of the country is spreading.
Authorities have taken it upon themselves to support the startup culture, and continue to develop programs and activities to help spread the startup culture to provinces other than Jakarta.
This is evident in the series of startup-focused programs launched such as Gerakan Nasional 1000 Startup Digital and Startup Studio Indonesia. In this initiative the Ministry assists early-stage startup founders create their MVP and achieve product market fitness.
This is done by opening access to resources. Furthermore connections with prominent and active startup founders are fostered to help entrepreneurs.
The Ministry is also supporting investment opportunities at events such as Joint Exhibition & Junction of Startup Landscape in Indonesia or JEJALA ID.
JEJALA ID is a multi-pronged step aimed at sharing critical information for investors such as the benefits of investing in Indonesia, promising sectors, and success stories from Indonesia's startup scenario.
The main agenda of the event was connecting 30 well-curated, investment friendly, early-stage startups to 30 foreign venture capital firms from Europe, Japan, US, Singapore and others.
Top Indonesian Startups To Look Out In 2022
Indonesia is the largest archipelago consisting of five major islands and about 30 smaller groups.
Our list of the top startups include companies that have shown growth over the years and made a significant amount of profit. The products or services offered by these startups have either been recognized by well-known industries, or they have received funding from notable investors.
1. Pluang
Founded in 2019 Pluang aims to provide wealth-building products and increase financial inclusion not only in Indonesia but across Southeast Asia.
Pluang aims to democratise financial products by providing people with digital micro-savings products. Formerly known as EmasDigi the company acquired massive funding from Accel India this year to the tune of $55 Million.
Pluang currently has at least four million registered users in Indonesia, and is growing rapidly. From January 2020 to November 2021, the company saw 20x growth in monthly transacting users and 28x growth in users with an active balance.
Although the country has many startups in the money lending and digital payment space, Pluang is unique. This is because it allows people to invest in a range of diverse asset classes such as Gold, S&P 500, Crypto and Mutual Funds through a single app.
2. Halofina
A first of its kind, Halofina is an AI-based application launched in 2017. The company began operation with an aim to teach and help people manage their finances.
Halofina helps its users manage their finances by recommending them a strategy based on their financial goals. It also allows users to invest directly from their mobile phones. The startup acquired a significant amount of capital from Finch Capital (a European investment firm) and Mandiri Capital Indonesia.

3. Ula
Founded in 2020, Ula is a marketplace app, developed with the aim of helping small retailers manage their working capital through technology. These smaller shop owners will benefit from Ula's app in terms of modernizing and bringing advancement to their supply chain.
The company also provides working capital and keeps inventory for small store owners via its wholesale e-commerce marketplace. More than 30,000 small businesses have already signed up for the app by the end of Q2 2021. The startup raised funding of 20 Million USD from B Capital and Quona.
4. Orami
Founded in the year 2013, Orami is among the top Indonesian startups that incepted with a mission of parent-centric technological advancements. Recently they also launched an app where parents can chat with each other and share their thoughts.
They also provide expert consultants to parents who are looking for some professional advice regarding parenthood. Also due to its immense success, the company recently was acquired by Sirclo which is backed by East Ventures for an undisclosed amount.
5. Waresix
"Drive business efficiency with better logistics" that's the mission with which Waresix was started in the year 2017. Now, it has managed to become one of the biggest startups of Indonesia in the logistics sector
The company now has more than 40,000 trucks and 400 warehouses across the country. Waresix also recently acquired funding of 100 Million dollars from SoftBank, Pavilion, Redbadge Pacific, and several others in a Series B funding round.
The firm provides a logistics platform for freight-forwarding, warehouse, and land transportation. To further enhance their services to clients, they recently acquired TruKita which primarily focuses on the transportation of goods from ports to warehouses.
Conclusion: Top Indonesian Startups
Indonesia is the second most attractive region for foreign entities in Southeast Asia after Singapore. Several reasons for this development is its size, growth opportunities, and thriving startup ecosystem. A report by the IMF and the World Bank predicts by 2024 Indonesia could become the 5th largest economy.
Top Indonesian startups are becoming increasingly visible abroad and are set to reach new heights.  With cutting-edge innovation and youth leading the charge, the entire startup ecosystem of the country is set to shine.
Millions of new customers are driving this new wave of startup culture. We hope to see more such power packed startups finding newer and better solutions to the modern day problems.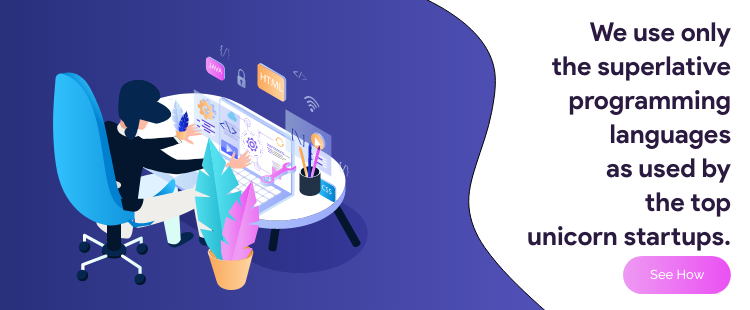 With an Engineering degree and a Diploma in Management under my belt, I worked for 16+ years in the automotive industry with various manufacturers. But my passion for writing was overwhelming, which I turned into a career. I have been writing for more than 10+ years and mostly in the IT domain. I am sure you will find the 300+ published blogs of mine in here informative, exhaustive and interesting.