The pandemic brought out the will to survive in human beings, come how bad the odds are against us.
Some firms are built in that manner. Their indomitable spirit is visible even when most just want to stay afloat. The Appscrip team embodies such resolute characteristics.
Read article: Mobile App Daily: Top 50 Mobile App Development Firms
In June this year Top App Firms brought together a list of 50 highly functional Top Mobile App Development Firms. This list was curated after connecting with clients that hired these firms for their Mobile Application Development projects and after gathering feedback on the product. Appscrip ranks #27 among that list of luminaries.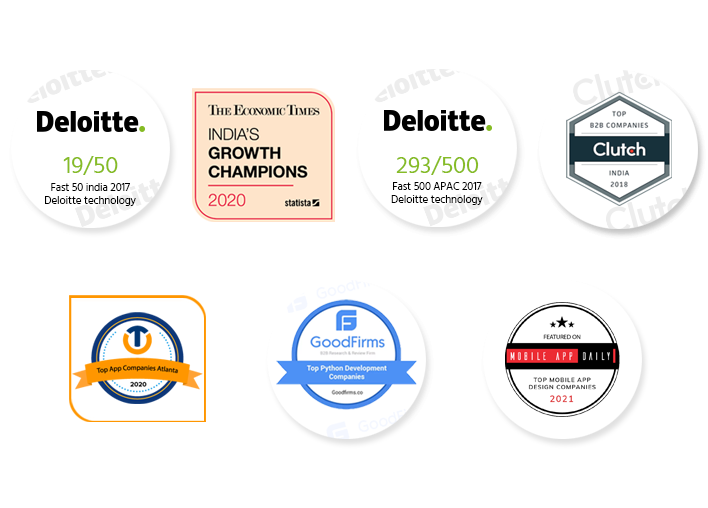 Appscrip continues to keep up with its commitments and clients in disregard to what transpires around the world. The mobile app market isn't bitten shy by the virus. Mobile app development continues to thrive, in fact the pandemic only caused it to come to the forefront.
Every business now realizes that an application can take them far and wide with or without a lockdown.
History Proves Appscrip's Credentials
Read Here : India's Growth Champions 2020 ranks nation's fastest growing companies
Last year The Economic Times and Statista launched an initiative to showcase pacemakers of the Indian economy. And on 1st February 2020 these firms were identified based on their immense organic growth and revenue generation over a three-year period. Appscrip ranked #30 here.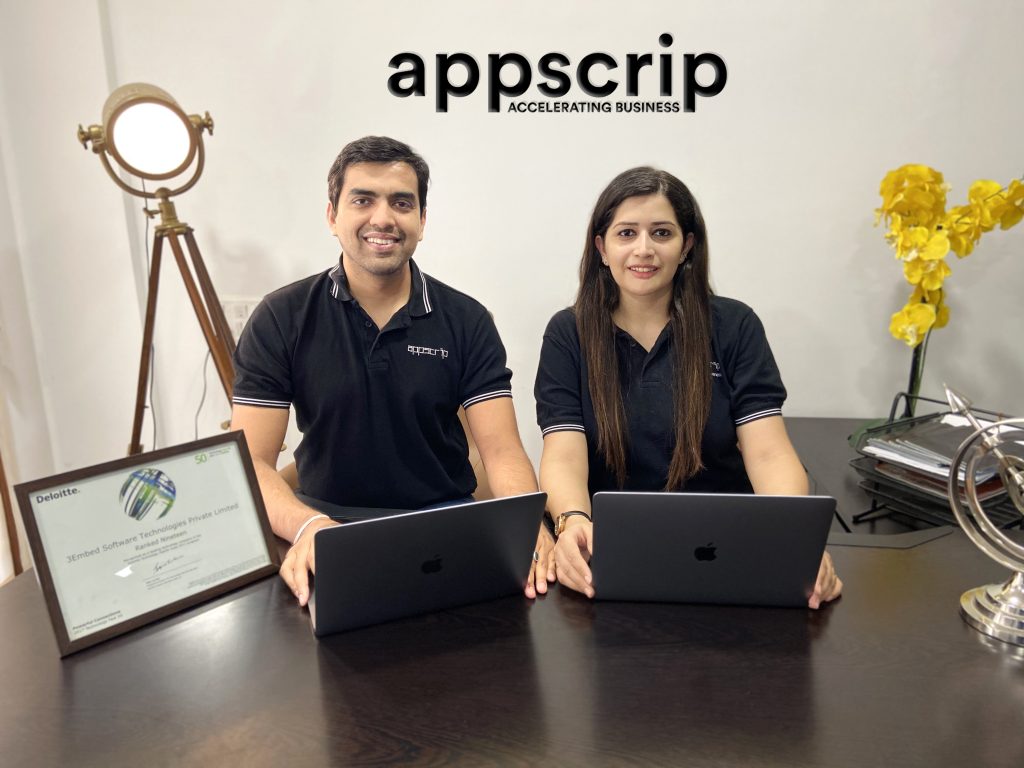 Then in April 2020, Financial Time's taking Asia-Pacific region into consideration announced 500 high-growth companies ranked according to CAGR calculated during 2015-18. Appscrip ranked #152 in this influential assembly.
Read article: FT ranking: Asia-Pacific High-Growth Companies
Then in October 2020 Top App Firms brought together a list of highly imaginative, innovative and dynamic Web Application Development Companies based out of Atlanta (USA) and ranked Appscrip #5.
Top App firms conducts in depth research to rank leading firms in the Web and Mobile App Development niche while believing that those having a mobile-first approach stand out in App Development.
Appscrip 
Appsrip was launched in the year 2014 as a boot-strapped organization in the mobile app development niche. We possess immense experience in the SaaS realm offering a host of customizable technology products as per client and market requirements.
A mobile app is the most agile solution in the present scenario. It helps you stay within direct reach of your intended customers, within their smartphones at the touch of a finger.

Appscrip delivers 350 apps a year globally in diverse domains to clients all over the globe averaging 45 days/app that could typically consume 6-9 months of development.
Appscrip's Playing Field
We take up projects relating to a plethora of domains such as ecommerce, Augmented Realty, food delivery, dating, telemedicine, social media, service booking, transportation, online teaching and meeting solutions.
We employ highly skilled app developers (iOS & Android), designers, project managers, architects, testers, digital marketers and technical infrastructure to design, develop and market excellent applications.
We also have a team of top certified Salesforce developers with abundance of experience in working with clients across the globe to create robust CRM's and applications that can be seamlessly integrated with businesses & 3rd party services.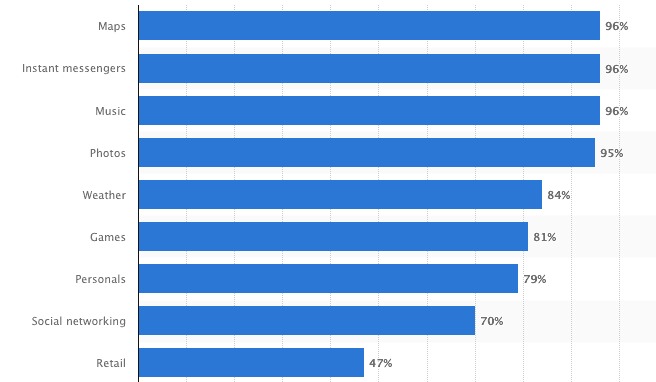 Work Culture & Products
Our expertise ensures we develop remarkable UI/UX Designs as well as top of the line functionalities within timelines. We develop personalized technology solutions to support entrepreneurs and businesses with applications.
The backend technology (PreBuilt IP) helps us build custom experiences without much ado as updates to the Prebuilt IP don't impact previous implementations. The code blocks become part of your solution in an un-bundled format and are accessible for other customizations.
The front end is developed from the scratch and is unique for every client.
Our products are successfully running in every corner of the globe: in Mexico (taxi), Turkey (Dating), Brazil (online medicine), India (transport), US (Grocery Delivery), US (Dating), Services Booking (Pan World) and many more.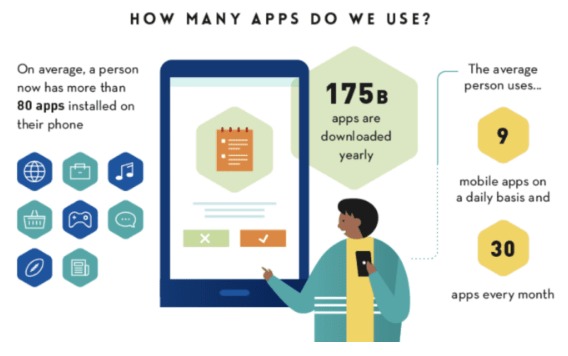 Accolades & Future
We have invested in new age and contemporary technologies such as IoT, AR, Machine Learning & AI-based solutions to keep ahead of the competition.
Awards and recognitions have come from various quarters such as Deloitte, Clutch, and Goodfirms.  Contracts have been forged with Fortune 500 entities such as ForeTees LLC, Reliance JIO, Deutsche Bank, Tata Steel, Cairn, Coke, Harvard Medical, and many others.
Awards and recognitions have come from various quarters such as Deloitte, Clutch, and Goodfirms.  Contracts have been forged with Fortune 500 entities such as ForeTees LLC, Reliance JIO, Deutsche Bank, Tata Steel, Cairn, Coke, Harvard Medical, and many others.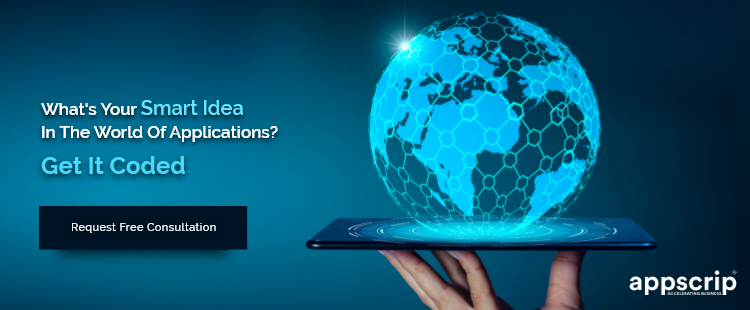 After an Engineering degree and a Diploma in Management I devoted 16+ years working in the automotive industry. My innate skill and extreme passionate in writing, encouraged me to adopt it up as my profession. I have been writing for more than 10+ years in the software industry. The 400+ blogs I published are informative, exhaustive and interesting to a professional and causal reader.