When Justin Trudeau was asked how he would assist homegrown innovators and top tech startups to enhance the economy, he vowed to provide an initial capital of $50,000 to at least 2,000 entrepreneurs to launch innovative businesses. An ecosystem with a penchant to encourage startups has helped Canadian innovators and entrepreneurs alike to launch their products and expand both nationally and across the globe.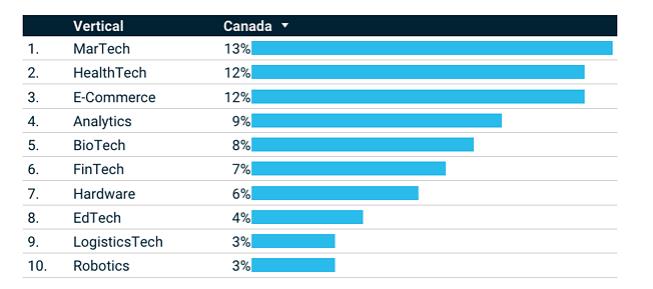 With the elections on the horizon, tech firms and start-ups are at cross-roads as to commitments of parties to enhance the economy. Major parties have detailed that steps would be taken to guarantee reputed tech giants pay their fair share of taxes so that a level playing field is groomed.
Legitimacy in the tax structure is imperative to governing bodies so that domestic firms are not burdened unreasonably while global tech companies enjoy respite.
Political parties across the board also pledge to the observance of the Global Skills Strategy. This strategy provides temporary work permits within a couple weeks in domains such as software.
As Canadian firms inculcate newer technologies and diversify, training and up-gradation of the human workforce to support industry growth and reinforce competitiveness ought to be prioritised.
Banks too have pitched in to do their bit by ensuring advice and services are accessible without charges for growing businesses. Banks also guarantee that greater access to capital is affordable for top tech startups to scale because they fathom that competition on a global environment is cut-throat.
Also Read: How to start Dropshipping in Canada
Top Tech Startups In Canada
The 10 top tech startups listed below stand out due to their reach to the masses with innovative products and services. A few maybe lesser known as their focus is in niche segments and support issues faced by a section of the population. Yet some firms have managed to garner cult status in their domain nationally and internationally.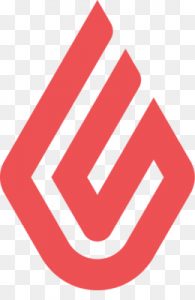 1. Lightspeed
Domain: E-commerce, Point of Sale.
Valuation: $350 Million
Founder: Dax Dsailva 
Lightspeed based in Montreal is a Point-Of-Sale, table management, analytics platform, and eCommerce software provider for restaurants and retailers. The firm offers an integrated platform with POS software and an omnichannel retail solution for businesses to securely operate by combining inventory management, customer preferences, sales, and reporting with an eCommerce platform. Their software is being utilized successfully in over 90 countries.
2. Coveo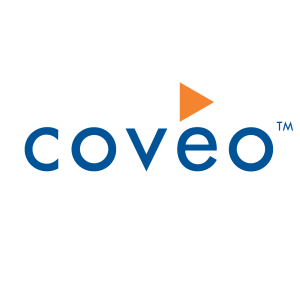 Domain: Developer Platform, Enterprise Software.
Valuation: $170 Million
Founder: Louis Tetu
 Coveo helps firms deliver customized and standardized solutions integrating predictive search technologies (termed Insight Engines or Cognitive Search), using Artificial Intelligence concepts. They help organizations deliver unique experiences via plug-ins at every interaction in their customer relations management (Salesforce), Sitecore, consumer apps, intranets, websites, Office 365, YouTube, Lithium, Jive, Dropbox, and Jira. Integration with diverse applications happens through API's.
3. Ecobee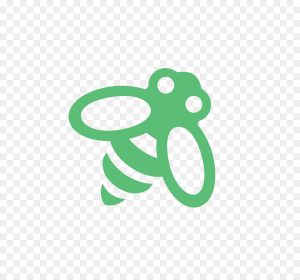 Domain: Internet of Things, Energy Management
Valuation: $ 150 Million
CEO: Stuart Lombard
Ecobee is a home automation firm that manufactures smart thermostats for residential and commercial utilizations with the impetus to energy conservation needs. The Wi-Fi enabled, digital, and programmable thermostat is controlled on a built-in touchscreen with login or an App (compatible with iOS / Android). Ecobee allows easy customization and remote temperature setting access across diverse applications.
The ecobee4 is a touchscreen thermostat with 32 remote temperatures and motion sensors to regulate the thermostat derived from your location.
4. Ritual

Domain: Food and Beverage, Apps
Valuation: $ 110 Million
Founders: Larry Stinson & Robert Kim
Ritual is a novel social food ordering app. The app allows users to order food online with the intent to have it ready at coffee shops or restaurants when they arrive to either pick it up or to dine-in.
The unique possibility that is presented on this App is, it allows colleagues to add their orders to existing orders or social orders as they call it. This facility saves time for clients and in turn enhances productivity for establishments.
5. Element AI

Domain: Artificial Intelligence
Valuation: $ 107 Million
Founders – Jean-François & Yoshus Bengio
Element AI is an Artificial Intelligence technology based firm operating in the domain where data security is imperative. They empower organizations to be conducive to safe, robust and agile development – utilizing concepts of AI-leveraged software. The company is specialized working with firms that operate in domains such as insurance, banking, retail, cyber-security, and logistics.
Canadian government loaned $5 million in Dec'18 to Element AI and proffered them the responsibility of creating more jobs. Element AI partnered with Amnesty International to study online abuse against women in politics and journalism.
Element AI analysed the logistics time frame at the Port of Montreal to predict time taken by trucks to unload or pick-up goods.
6. TouchBistro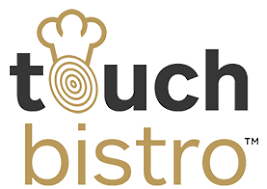 Domain: Point of Sale
Valuation: $ 105 Million
Founders: Alex Barrotti, Geordie Konrad
TouchBistro located in Toronto is a techno-firm that provides restaurants with a specialized software platform. They have created an innovative point of sale system for restaurants and online food suppliers on the iPad. For their efforts they were acknowledged with the Best POS System for Restaurants award.
The App enables orders to be instantly placed to the kitchen/bar on a single entry system to mitigate error and enhance efficiency. Furthermore menus can be detailed using images of the produce so as to enable quick and convenient updates or publication on the web.
7. Elastic path

Domain: E-Commerce, Developer APIs 
Valuation: $ 55 Million
Founder: Ryan Orr, Mark Williams, Harry Chemko, Jason Billingsley.
Elastic Path forayed into the ecommerce niche to assist businesses to mold an integrated encounter through devices, channels, and enterprise models on a single platform. This enables firms to enhance earnings from their products, services, and content. Their product gives firms the capability to fathom customer experience (discovering, buying, and consumption) to enhance engagement and profitability.
Elastic Path built an API centric ecommerce site. They included Shopping API's so as to generate a unique experience on a device/touchpoint naming it headless commerce.
8. MedAvail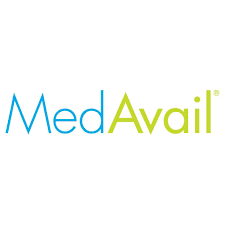 Domain: Pharmaceutical, Retail
Valuation: $ 55 Million
Founder: Donald Waugh
MedAvail Technologies is lauded with the launching of the MedAvail MedCenter, supporting dispensing of prescription drugs and Over-The-Counter medications. This healthcare technology firm permits dispensing centers to be located in remote locations such as clinics, hospitals, retail outlets and employer sites. They are also known to provide drive-thru solutions, kiosks, self-service pharmacies or a mobile app.
9. Tulip Retail

Domain: Retail Technology, Mobile Apps, Ecommerce
Valuation: $ 52 Million
Founder: Ali Asaria
Tulip Retail was founded in 2013 by mobile and e-commerce experts passionate about enhancing the in-store experience. Tulip Retail is a cloud-based retail platform built for store associates that provide a suite of digital tools to better manage businesses. It provides an improved shopping experience to customers, with intuitive basic functionality mobile app, with assisted selling, communications, POS software, and other interesting features.
Leading retailers like Saks, Fifth Avenue, Kate Spade, Coach, Frye Boots, Bonobos, and Toys"R"Us use Tulip to help deliver a satisfying shopping experience to consumers on several channels.
10. Kira Systems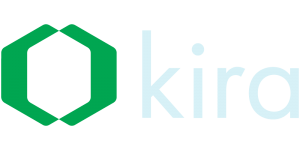 Domain: Artificial Intelligence, Text Analytics
Valuation: $ 65 Million
Founder: Alexander Hudek, Noah Waisberg
Kira Systems is a machine learning software system committed to the review and analysis of contracts. This is particularly beneficial to unveil relevant information from unstructured contracts or related documents for large corporations, professional organizations, and other projects where clarity in contract conditions are decisive.
The software identifies, extracts, and conducts analysis of texts in contracts and documents. Kira Systems has gained prominence in this niche and built a standing for themselves by due diligence, knowledge management, lease abstraction, and regulatory compliance.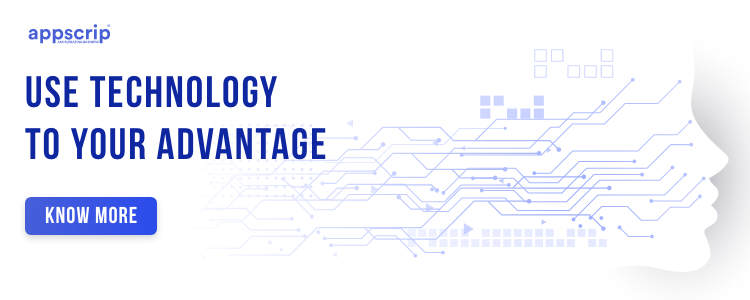 With an Engineering degree and a Diploma in Management under my belt, I worked for 16+ years in the automotive industry with various manufacturers. But my passion for writing was overwhelming, which I turned into a career. I have been writing for more than 10+ years and mostly in the IT domain. I am sure you will find the 300+ published blogs of mine in here informative, exhaustive and interesting.