A Unicorn originally meant an imaginary creature just like a horse with a single horn projecting from its forehead. Even though there are other interesting definitions, what piques our curiosity is – a start-up or a private company with a valuation of over $1 billion.
 There are roughly 300 Unicorns world over as of January 2019.
10 Top Unicorn Companies
1. ByteDance (Toutiao) | Country – China

Zhang Yiming is a Chinese internet entrepreneur who founded ByteDance in 2012 and developed the news aggregator Toutiao and the video-sharing platform TikTok.
Valued at $75 Billion
Relevant Industry – Artifical Intelligence
Renown Investors – Sequoia Capital China, SIG Asia Investments, Sina Weibo, Softbank Group
ByteDance offers content for platforms that would enable people to enjoy content powered by AI technology. ByteDance operates a dozen of products accessible all over the world. These majorly include TikTok, Vigo, Toutiao, and TopBuzz.
2. Didi Chuxing | Country – China

Cheng Wei in June 2012, after having worked for eight years in Alibaba's sales and Alipay divisions founded Didi Dache. Literally 'Ding Ding Call a Taxi', a taxi-hailing app.
Valued at $57 Billion
Relevant Industry – Auto & Transportation
Renown Investors – Matrix Partners, Tiger Global Management, Softbank Corp.,
Didi Chuxing is a firm that provides a multi-modal transportation platform. The company offers a variety of app-based transportation/mobility solutions.
Based on: taxi, express, premier, bus, designated driving, enterprise solutions, bike-sharing, e-bike sharing, car sharing, and also food delivery. The company came into existence by the merger of 2 giants Kuaidi Dache and DiDi Dache.
3. Juul Labs | Country – United States

Adam Bowen and James Monsees co-founded Juul Labs in 2017 by applying their product design background for finding a pseudo alternative to smoking as they were smokers themselves who wanted to kick the habit.
Valued at $51 Billion
Relevant Industry – Consumer and Retail
Renown Investor – Tiger Global Management
JUUL Labs was founded with the intent to provide smokers world over with an alternative to cigarettes. The company sells nicotine vaporizer or also known as an electronic cigarette which spun off from Pax Labs in 2017.
It makes the Juul e-cigarette, which packages nicotine salts that are extracted from tobacco leaves into one-time use cartridges.
4. Wework | Country – United States

Adam Neumann along with Miguel McKelvey founded a communal workspace giant WeWork in 2010.
Valued at $48 Billion
Relevant Industry – Real Estate
Renown Investors – T. Rowe Price, Benchmark Capital, SoftBank Group
WeWork offers workplace spaces, providing a collaborative and creative environment for businesses and individuals to enhance their business environment.
The company is affiliated with a co-working incubator for startups, WeWork Labs.
5. Airbnb | Country – United States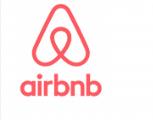 Airbnb gets its name from the air mattresses founders Brian Chesky and Joe Gebbia rented out in 2008 during their stay at an apartment in San Francisco as they could not afford to pay the rent themselves.
Valued at $29.4 Billion
Relevant Industry – Business Product Services, Facilities.
Renown Investors – General Catalyst Partners, Andreessen Horowitz, ENIAC Ventures
Airbnb is a community marketplace for folks to list, discover, and book residences all over the globe via the online web or on a smartphone.
You can book an apartment/residence for a night, an earth-house for a week, or a villa in Italy for a month.
Airbnb connects people looking for travel experiences, at the lowest possible price.
Also Read: Airbnb Business Model 
6. Stripe | Country – United States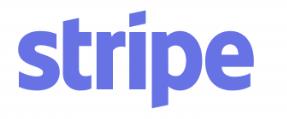 John and Patrick Collison Irish entrepreneurs founded Stripe in 2010.
Valued at $22.6 Billion
Relevant Industry – Fintech
Renown Investors – Khosla Ventures, Lowercase Capital, CapitalG
Stripe's software helps to make and receive payments for individuals and businesses alike.
They let users build custom forms and ensure sensitive data is absolutely secure.
Stripe provides the state of art tech know-how for fraud prevention, and banking infrastructure necessary to operate online payment systems.
7. SpaceX | Country – United States

In 2002 by Elon Musk founded SpaceX with the aim to reduce space transportation costs.
Valued at $18.6 Billion
Relevant Industry – Industrial; Aerospace and Defence
Renown Investors – Founders Fund, Draper Fisher Jurvetson, Rothenberg Ventures
SpaceX has the expertise to design, manufacture and launch space-rockets and spacecraft.
SpaceX is also involved in the development of the Falcon-launch vehicle family and the Dragon (family) spacecraft.
8. DoorDash | Country – United States
DoorDash founded in 2013 by Stanford students Andy Fang, Stanley Tang, Tony Xu, and Evan Moore based on-demand food delivery service.
Valued at $12.7 Billion
Relevant Industry – Supply chain, Logistics, Delivery.
Renown Investors – Softbank Group, Sequoia Capital, Khosla Ventures
DoorDash operates as an on-demand delivery service that connects consumers with near-by businesses.
Using the DoorDash community marketplace, anybody can buy a variety of goods from local merchants and have them home delivered within an hour – thanks to this amazing logistics technology.
Also Read: DoorDash Secrets Revealed
9. Bitmain Technologies | Country – China

It was founded by Jihan Wu and Micree Zhan in 2013. Jihan Wu has gotten most of the media coverage because of his prominent online social presence.
While Micree Zhan has kept a much lower profile but owns a much bigger stake.
Valued at $12 Billion
Relevant Industry – Computer Hardware & Services
Renown Investors – Coatue Management, Sequoia Capital China, IDG Capital
Bitmain Technologies was established to develop and sell bitcoin miners using Bitmain's ASIC chip technology.
It is important to know, there are no direct competitors given the unique nature of Bitmain.
The firm is into fabless chip making that design and sell chips as well as hardware but outsource production.
10. Samumed | Country – United States

Osman Kibar founded this firm in 2008. It raised $438 million in Aug'18 to work on developing drugs to reverse aging.
Valued at $12 Billion
Relevant Industry – Health
Renown Investors – Vickers Venture Partners, IKEA GreenTech
Samumed, formerly (Wintherix & Epitherix), has identified a number of novel drug compounds that work to selectively activate or inhibit the Wnt pathway.
This alternatively provides steps to enhance the building of regenerative medicine, treatment of oncology issues and degenerative diseases.
The company is into traditional small molecule drug development approach, combined with a unique ability to control the scope of latent human progenitor stem cells.
These developments have in fact enabled it to develop a series of innovative potential new treatments with high potency and excellent safety profiles.
Conclusion on Top Unicorn Companies
It's not without reason the above list is called "Unicorn" – after a mythical entity. The above entrepreneurs dreamed big and found a way out when the going got tough and went on to create top unicorn companies.
And these so-called mythical-like human beings never gave up, but hung in there and made the world a better place – the billion is only a by-product of that struggle.
Now they are role models for others to look up and emulate. What they have done is inspired by a new generation of Unicorns.
[spacer height="5px"]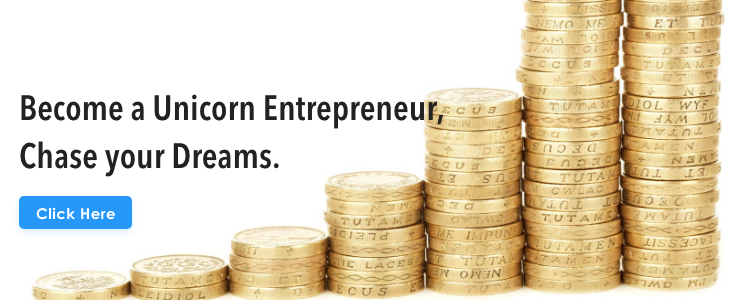 With an Engineering degree and a Diploma in Management under my belt, I worked for 16+ years in the automobile industry with various manufacturers in various capacities. But my passion for writing was overwhelming, hence I turned that into a career. I have been writing for more than 10+ years on various domains including the IT industry. I am sure you will find the 200+ published blogs of mine in here informative, exhaustive and interesting.