Australian Tradies have got themselves a new label – "Professionals." The construction industry is giving itself a makeover to help win over the apprehensive mums and dads of budding apprentices — hence their new label, "professionals". They are not builders or traders anymore.
---
When it comes to high paying jobs, one usually gets the impression that only doctors or lawyers can make much money.  However, a tradie can be just as lucrative and even more.
The NT Government has introduced a new stimulus package of a $100 million for housing repairs and maintenance to public housing in the Northern Territory. This gives a big boost for the tradie industry as it provides work to construction workers, plumbers, electricians, painters, and other tradesmen,
The proof is in the Statistics
There is a surge in demand for Hands-on skills, and young Aussies with building certificates are attracting starting salaries of up to $140,000.
New data shows tradies are raking in the big bucks. A quarter of tradesmen in Australian are now earning $100,000 a year. Removalist in New South Wales is in the top spot with their charge-out rates rising to a whopping $95.21 per hour. At an average of 40 hour week, that's $197k per year. T

his is much higher than a top Aussie GP working full time, who earns $156k.
Come to think of it, it's not bad for lifting boxes huh?
In second place were plumbers, earning $83.04, followed by electricians, handymen, and carpenters.
Tradies are living it up
26-year-old young carpenter, Jordan Warner is an example of a tradie who has made it big. Going by his numerous Instagram posts one can say that he is living the good life. Carpenters came in fifth across Australia, with an hourly wage of $55.71.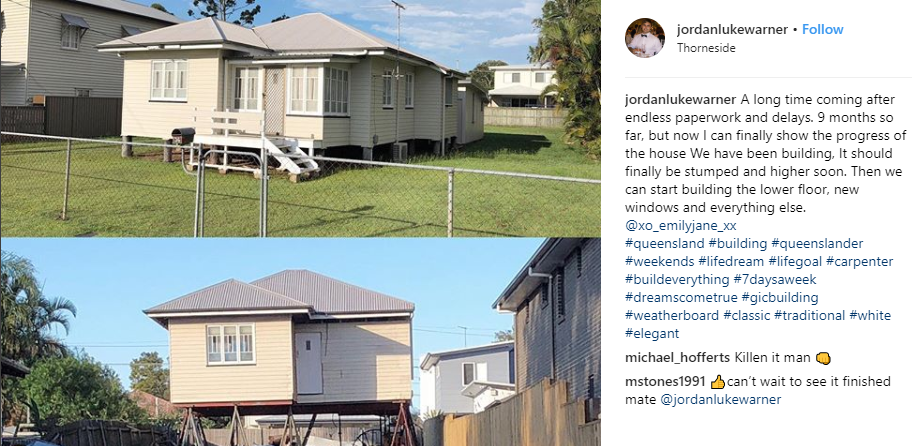 Last year he bought a large property on the coast in the Brisbane suburb of Thorneside and is now building a dream double-story home upwards of $700,000 when finished.

Uber-style Tradies
In the past, people relied on the traditional word-of-mouth method of finding a tradie. Requirements are changing and people would like to track the tradesman they are hiring through GPS. What makes hiring so easy is that the history of the tradie can be seen in the ratings and reviews of past customers.
A survey of more than 500 people as well as industry research, revealed in a Hipages On-Demand Tradie Economy report, found
More than 50 per cent of consumers believed a more streamlined process to organising a tradie would change the industry within five years.

Also See : Uber for Tradies | Market-Scope for this on-demand industry | Aus'18
Top 3 Uber for Tradie players
JAK App
It has thousands of qualified plumbers, electricians, glaziers, and locksmiths are registered on the database. Police checks are carried out on the tradies to ensure peace of mind. People could send photos of the work required to their tradie so they knew exactly what tools and parts would be needed to complete the job.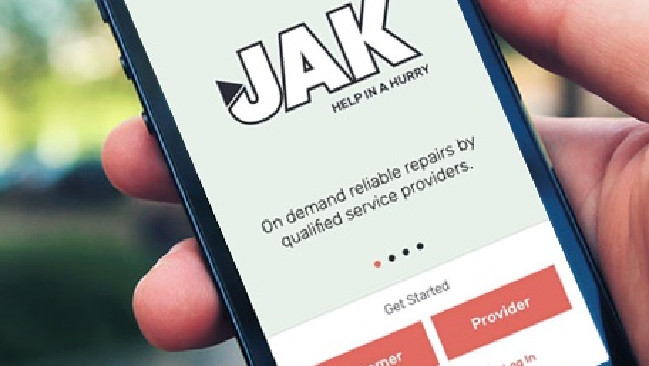 AirTasker
Airtasker.com is an online platform and mobile app allowing consumers to outsource their tasks to other everyday Australians who are looking to earn some extra cash. The type of jobs you can get done on Airtasker range from complicated to simple, such as home cleaning, handyman jobs, admin work, graphic design or even puppy mind.
What your Uber for Tradie Application Should Include
# Customer can explore services, set a schedule when the job needs to be done and a budget for the Job
| | | |
| --- | --- | --- |
| Explore Services | Set Schedule | Set Budget |
# Tradies Features can include Exploring jobs, Bidding for the Job and View the status & details of assigned, pending and completed bookings.
| | | | |
| --- | --- | --- | --- |
| Explore Jobs | View Job Details | | |
| | |
| --- | --- |
| Job Bidding | Bookings |
A very useful feature is Tracking which keeps the customer in control showing him exactly where the job is at.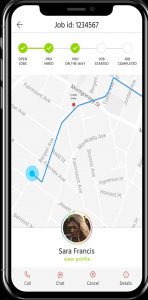 The tradies business is a fast-growing one and is bound to grow as construction jobs increase.
There is immense business potential to be exploited in this area. In this regards, technology will be a key element to a prosperous business and satisfied customers.
---
Build your tradie business with the ultimate Uber for tradie software solution click here