Are you one of those people who likes to serve food, who enjoys satiating people's appetites, then you are on the right plate as we show you the secrets of the Ubereats delivery app.
---
The first thing you will need is to lay out a strategy on how you will go about building a business based on food delivery. One of the crucial aspects of an online food delivery business is an APP.
Building an app from scratch sounds good. But it also requires lot of time, research, not to speak of the costs to build one from ground up. Do you wish there was a quicker way?
Well, there is a way.
The fastest way to get started is to model it on an existing, successful food delivery business. The one app that comes to mind immediately is UBER EATS – Yes! an Uber Eats clone!
First things first. Lets learn a bit about Uber Eats, its business model, how it saves cost etc. This might convince you to get your business modeled on Uber Eats.
How does UberEats work?
Business model of Uber Eats
Uber Eats is a three-sided marketplace connecting a driver, restaurant owner and a customer with Uber Eats platform at the center.
Restaurants pay commission on the orders to Uber Eats.

Customers pay the small delivery charges.

Drivers earn through making reliable deliveries on time.
The delivery partner's fee is mainly divided into three segments which are pickup fee, delivery fee and per mile fee.
How Uber Eats makes money
Standard Delivery Fee: A flat delivery fee from its customers irrespective of the order value. Charges vary from $1 to $5 depending on the market they are operating in.

Recurring Revenue Share from Restaurant Partners: 

Uber Eats takes a cut of 15% to 40% on every order that is fulfilled from the Restaurant partners. Percentage of the commission is decided  depending on age and maturity of the market.

Marketing & Advertising Fee from Restaurant Partners: Uber Eats helps restaurant partners attract more customers and reach a larger customer base by offering brand campaigns, social posts and email marketing to Uber's rider base.
Uber Eats' cost saving factors
"Every Penny Saved is Every Penny Earned"
With its unique business model, Uber Eats is both cost-effective and efficient than its competitors.
Lesser Customer Acquisition Cost (CAC) and Shared Marketing Expenses: Marketing and advertising expense incurred by Uber Eats is comparatively less since it's getting most of its users through cross-promotion on the Uber App.


Shared Network of Drivers & Riders

: The drivers and riders on Uber double up to work as the delivery fleet, which eases the pain of setting up a delivery network from scratch.


Savings on Logistics Costs:

 A well-defined unit economics helps in saving big on the logistics cost as multiple food orders on the same route can be delivered in a single delivery run.
UberEats delivery app
The most important aspect of this whole food delivery business is an app.
How does an UberEats Delivery app? What is its workflow. The following info graphic explains it all.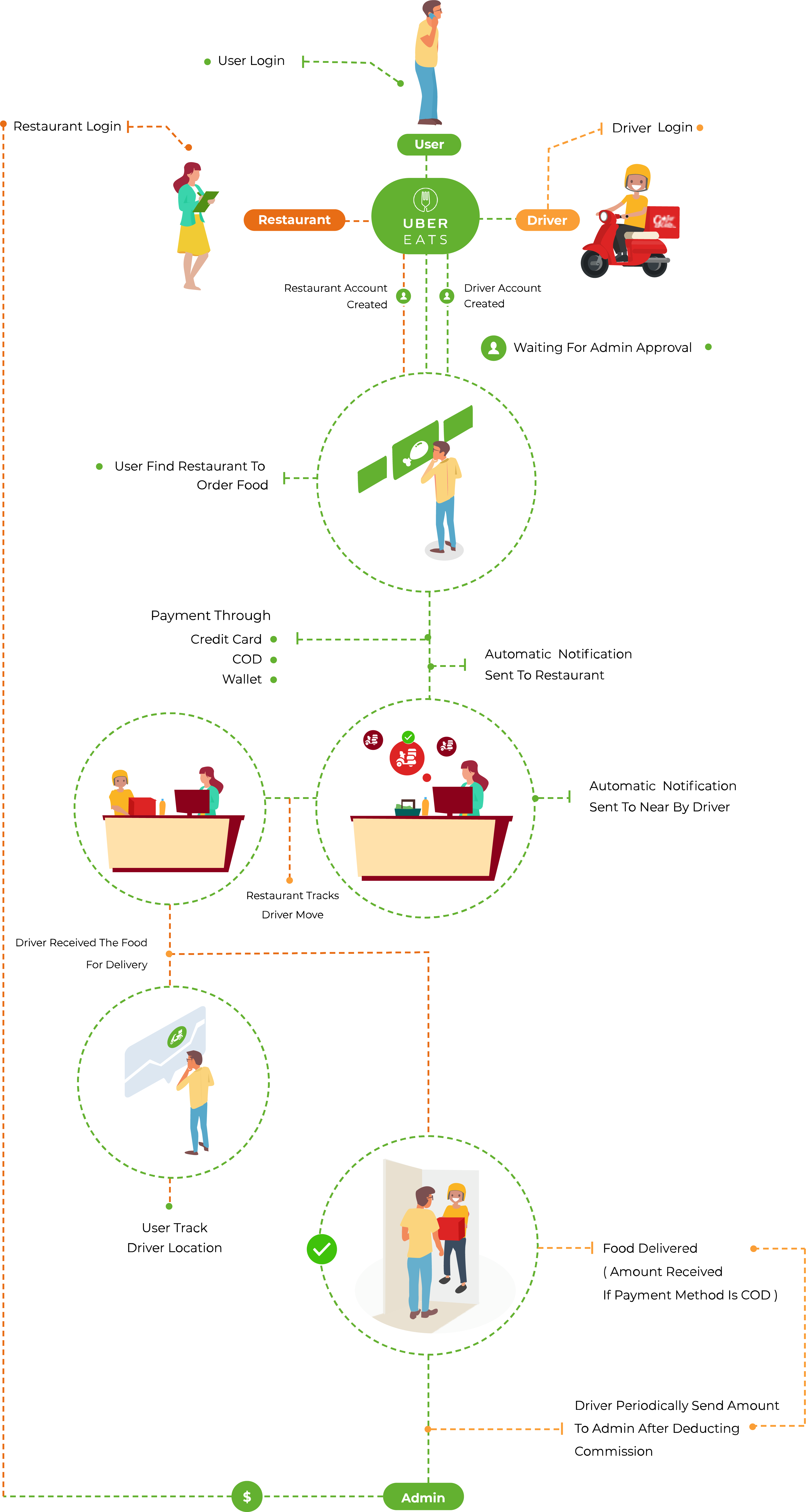 What features will you incorporate in your food delivery app?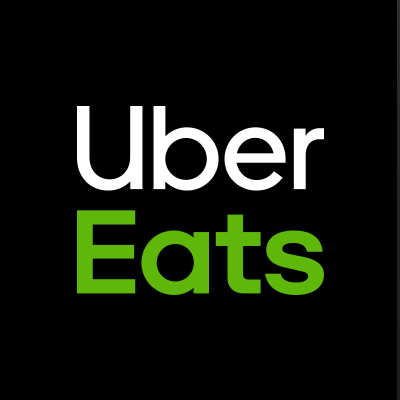 Ease of use

The UI/UX needs to be appealing. Navigation must be easy. Don't make the user struggle their way through the app.
Options

The Uber Eats clone script app should have plenty of options of cuisine and restaurants. This will help attract more customers.
Quick order placement

Clumsy mobile app, that offer a large number of steps are not preferred by the customers. Make it easy. Think about how you want to place an order as a customer.
Secure checkout

Security is a major concern that is likely to drive customers away from your app. The online payment needs to be secure, inaccessible to hackers and intruders.
GPS tracking

The food parcel needs to be tracked at every stage. Tracking from the restaurant to delivery will help the customers in getting their food faster and avoid unnecessary delay. Even if there is a delay the customer will know about it.
Payment gateway integration

Online payment wallets and popular payment gateways need to be integrated to offer more payment options to the customers.
Efficient driver app and admin panel

The driver app helps the drivers to travel in optimized routes and reach the customer's location on time, with GPS guiding them.
The admin panel needs to track the drivers and manage the orders placed by the customers.
Cost of developing an UberEats delivery app
Depending on the features and the resources, the cost would come out to somewhere between $30,000 – $40,000*.
* This cost range comprises of all – Mobile app design, development of both Android and iOS version of the app, app testing, and app launch in the market. 
For making a web app for restaurants, the range would extend to $50k – $60k.
So wait no further. Indulge in your passion. Launch that food delivery today!
---